Dating sites are a bit whack, and hey you might end up with some weirdo or crazed olympic athlete, but fear not singletons, it's time to pull up your socks and take immediate action. Barchick's current crush Fletcher Cowan suggests ways of getting exactly what you want from a date…   
As one incredibly cheesy pop song once stated, love really is all around, so if you're single and gagging for that special someone or maybe just looking for some plain old sexual healing, there's nothing standing in the way of you getting exactly what you want. Step one is to throw away that dog eared copy of Bridget Jones' Diary and babe seriously, step 2 give up on your Sex and the City box set. This may come as a surprise to some of you but despite popular opinion, Carrie Bradshaw really doesn't hold the answers.
And single boys out there, don't think you're getting away lightly. Peel yourself off the sofa and take a night off from Grand Theft Auto. Spritz on the cologne, slip on your cuddliest cashmere and watch the ladies come running.
Finding love is a bit like going to the gym, you ain't going to see results if you don't put the time in. So keep your eyes peeled and create ample opportunities. Whether it's in a bar, at the bus stop or at the corner shop getting some milk, when someone catches your eye hit them with your warmest smile (or most seductive f*ck me stare) and get almightily stuck in… after all, what's worst that could happen?
If you're…
HUNTING FOR CASH
Gate crash a shooting weekend or a day at the races. Use words such as 'awesome', wear a signet ring and talk about your parents' house in Mustique in an attempt to throw them off the sent that you're actually poor.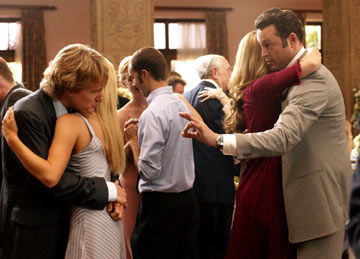 GAGGING FOR A BABY
Stick to baby friendly locations such as Upper St, Stoke Newington and anywhere in Chelsea. As a look channel sexy mumsey, AKA anything ever worn by Nigella Lawson… that party starter. Keep your colour palette pastel, don't swear, DON'T put out on the first date and become best friends with their parents! Cry a lot, act vulnerable and once you do finally get them in the sack, lie and tell them you're on the pill… hey presto!
A COMMITMENT PHOBE
Target areas where the age range is low! Think sports bars, fast food joints and indie student nights. Buy a leather jacket, start listening to The Alpines and for God sake whatever you do don't mention your children or use the word 'groovy'!
AFTER AN ARTY ECCENTRIC
Hit the town in your PJs, rock clashing colours or try a game of fashion roulette when getting ready in the morning. Hang around in an east end gallery or try the Southbank Centre during Interpretive Dance Week. Wow people with your knowledge of performance art, hate on Damien Hirst and the YBAs and if all else fails, accessorise with a ferret on a lead… always a winner with the art crowd.
A MATERIAL GIRL
Linger around Sloane Street, Selfridges or Harvey Nichols. You don't have to actually buy anything but beware there is a risk of being mistaken for a prostitute. The beauty of targeting department stores means people have more time on their hands to flirt and chat. Surround yourself with sumptuous fabrics or try on a pair of killer heels before making your move…meow!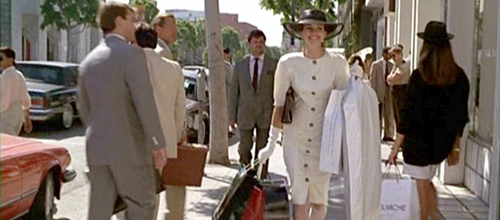 DOWN TO EARTH
Where better to pick up Mr. Average than on the underground? Be brave and break the silence. Chat about weekend plans and avoid anything relating to travel disruptions or work. Worst-case scenario and things don't go to plan, you can always just change carriage. Next!
INTERESTED IN AN INTELLECTUAL
If the smell of an old dusty hard back gets you aching at the groins, then scout Waterstones or a second hand bookshop for some action. Have a Jane Austen moment and give an impromptu poetry reading. Your second option is to brush up on your current affairs and hit them with your knowledge of  the semi- presidential representative democratic republic in South Korea… obvi.
MIXING BUSINESS WITH PLEASURE
Be confident and seductive in the office, as you slowly lean over the photocopier and press the big green button. Think Mad Men and steer clear of anything remotely David Brent. Feel free to accessorize the moment with a pair of geek chic reading glasses or a schoolgirl tie, naughty naughty.
If you want to read more by Fletcher Cowan, check him out here