From trippin' out on mushroom beer to why you'll be raiding your Nan's drinks cabinet - 2021's got some surprises in store
No-one, and we mean no-one could have predicted what was gonna go down in 2020. But thanks to some intel from those in the know, we're pretty confident with what 2021 has in store - at least for our booze cabinets.
1. Tropical becomes topical
Maybe it's the sh*t January weather, or maybe it's the fact that we haven't left London (or our living rooms) for almost a year, but we are craving the vibes of the tropics right now. And we're not the only ones. Exotic flavours are on the up, and the big players in the drinks biz are making the most of 'em. 
Tropical flavours have always been a hit on cocktail menus - Pina Coladas, Pornstar Martinis and Tiki-tastic drinks have been repping them for years. But now that ingredients are more available and less expensive, venues and brands are able to think more creatively about how they use them in drinks. It's the modern approach which is what we'll be seeing more of in 2021.
"Tropical flavours have always been well received and actively sought after, but they've fallen into the trap of saccharine imbalance too many times." Says Alex Lawrence, founder of Porter's Gin which uses modern methods to extract more refined flavours from the exotic botanicals found in their Tropical Old Tom (a banger of a gin if you're looking to add some juicy freshness to your gin-based drinks, FYI). "Modern approach provides a more delicate approach to these flavours so we can now enjoy them in a more refined manner."
The popularity of "tropical twists" found on cocktail menus is also rising. Taking an existing cocktail or liquid and pimping it with exciting new flavours offers the chance to inject creativity and innovation into liquids; an example can be seen in the incorporation of Azores pineapples into Belthazar's 'Riesling Edition Vermouth', which has been congratulated for bringing modernisation to a category steeped in European tradition.
We spoke to Micheal Dean, Head of Marketing for White Claw UK. The Hard Seltzer giants have seen huge success in the U.S with their mango flavoured RTD (the second biggest selling flavour twist in their catalogue of 9), and there's a call for it to be brought over to the UK shores; "even if we can't travel, tropical flavours are reminiscent of holidays people have been on, and are longing for again, and [Mango White Claw] provides great-tasting refreshment in a can which can be enjoyed anywhere, anytime - exactly what people need right now!"
Hey, if a round of Painkillers is the closest we're gonna get to a beach holiday this year, we say keep 'em coming.
2. Sherry (sherry, baby) – now for all four seasons
Sherry is one bad-ass liquid; killer when on its own and epic in a cocktail. And people are starting to realise it's okay to free it from its prison at the back of the drinks cabinet for more than just day release at Christmas. That's right. 2021 is gonna be the year that sherry finally gets a place centre stage on your drink's shelf, cos the once old-fashioned tipple is making a comeback.
"Sherry is incredibly versatile", says Richard Corrigan Jnr of Bentley's Oyster Bar & Grill in Mayfair. "You could have many different types hiding in your house. Try pairing sherry with food; this is proving increasingly popular with our guests at Bentley's. Dry sherries (Fino, Manzanilla) are great with oysters and clams, darker varieties (Amontillado, Palo Cortado, Oloroso) work well with terrines and smoked salmon, and try pairing a sweet sherry (Pedro Ximenez, Moscatel) with blue cheese".
The versatility that Richard speaks of is increasingly spilling over from kitchens into bars. "To me, the real value of sherry is its ability to add depth and complexity to mixed drinks in small amounts" Says Chris Tanner, the man behind The Proofing Room, AKA Spitalfield's answer to Soho's The Vault at Milroy's. "It's a pretty standard go-to for me if a drink needs a little something extra." (BarChick loved the inclusion of Dry Sherry in The Proofing Room's Cucumber & Aquavit RTD bottled cocktail)
"What people need to realise is that it is wine and we in the industry need to start treating it as such so it doesn't sound like some walled up category of drink that's only for those in the know. It's one of the nicest things to drink ice cold, is perfect with food and you can lengthen it with a mixer to make a delicious low abv drink that you can have all night." 
3. Positive steps towards carbon negative
You've only got to tune into one of David Attenborough's epic documentaries to know that our planet is in big trouble, man. The good news is some of the damage we've been inflicting on the environment can be reversed if we act fast, and the drinks industry is really picking up the pace in 2021.
Sustainability within the drinks industry isn't a new concept (it's actually, like, sooo 2017) but the effects of COVID-19 over the past 10 months has had an effect on the way businesses run and consumers shop. Lockdown has sharpened our focus (Queens Gambit style) and we've all become that little bit more aware of our environmental impact (I mean, it's kinda hard to ignore all that Amazon packaging piling up in your hallway, right?).
"There is a widespread realisation that the clock is ticking and we must all act now if we are to avoid an environmental catastrophe," says Lee Smith, Founder Cane & Able Spirits. "That [realisation] is beginning to influence how we shop, what we consume and how we live our lives."
Consumers are changing their habits, and brands have to change with them. According to the Fentiman's Premium Soft Drinks and Mixers Market Report 2020, 54% of consumers expect to see environmentally friendly packaging when they go out to eat or drink, and a quarter say they would pay a premium to receive it.
Maybe that's why this week Beefeater Gin revealed their new bottle made from 100% recycled glass, with the existing plastic cap replaced with one made from embossed aluminium, and the PVC labels swapped for paper alternatives. Beefeater estimates these changes will allow the brand to save 410 tonnes of plastic annually – equivalent to 17 million standard plastic water bottles. That's a small change with a big impact, yo. And they're not the only big-time brand making changes. Diageo have a target of net-zero carbon emission by 2030, and BrewDog is even making a shift to becoming carbon negative, a decision that Will Rogers, Head of Beverage at Kricket restaurants anticipates being increasingly popular amongst consumers, "brands that champion zero or negative carbon footprints are gaining traction - and rightly so!"
And the more that the need for sustainability becomes ingrained in us as a society, the more it becomes ingrained in the business models and practices of new and emerging brands. "When we started, our vision was to create the world's most planet positive spirit brand, we always knew that we wanted to create something that had a real purpose and a positive impact on the environment," says Stephanie Jordan, owner of new Calvados brand Avallen. Starting as you mean to go on – it's the way forward.
4. "Functional Wellness" aka Mood Foods & Nootropics
It's hard not to be feeling the effects of the last year. We don't have official figures for it, but we'd bet our entire booze collection that not a single person has escaped the pandemic without some kind of wound to their mental health. Throw several ill-thought-out DIY haircuts into the mix and you're never going to escape without some form of emotional scarring.
So it probably won't be a surprise to know that 2021 is going to see a rise in people taking their health into their own hands, and for many, that is going to involve the addition of Nootropics. Yeah, it was a new word to us, too, but not an unknown concept. Nootropics are essentially drugs, supplements and other substances that are claimed to improve cognitive functions, including memory, creativity and motivation. If you're already familiar with CBD, you're familiar with nootropics (and if you're not, let us introduce ya).
Lemon Sparkle cocktail created by wellness babe Cami Vidal for OTO CBD using their CBD bitters
We spoke to Zoey Henderson, mindful drinking consultant and founder of Fungtn, the UK's first alcohol-free craft beer to be brewed with medicinal mushrooms about the rise of Nootropics:
"Nootropics is a word we will see much more in 2021 as science and more traditional, functional medicines combine, and it's going to be an exciting year for the mindful drinking movement. The future is moving past just reducing the ABV in drinks" - a trend that hasn't shown any signs of slowing down. "Consumers are looking for products that have added functional benefits - either Physiological or mental." This is a belief that Zoey has run with in the creation of her products. Each Fungtn beer is made with mycoadaptogens, a unique class of medicinal mushrooms and a natural solution to the daily stresses of modern life. They don't get you high, and they don't taste like mushrooms, but they can help to keep your mind and body on good form.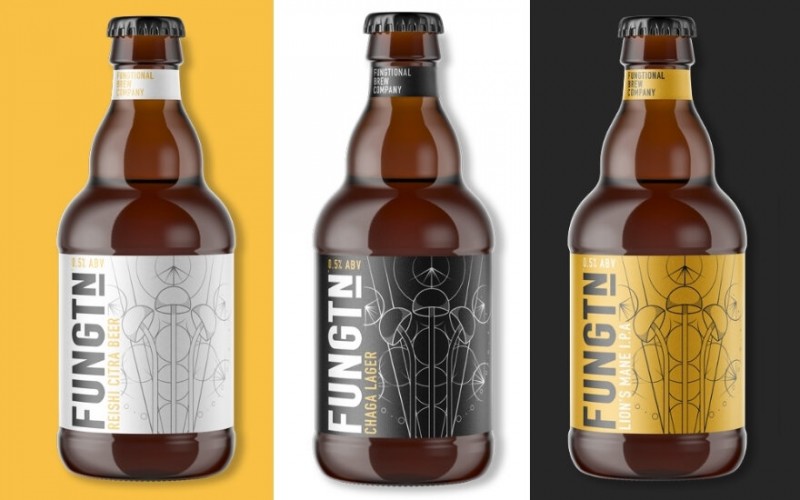 Of course, more commonly known nootropics include the aforementioned CBD (for aiding anxiety) and Kombucha (keeping your tum in good form). George Blurton, Sales & Marketing Director at Long Shot expects to see CBD drinks, kombucha's and other 'gut-friendly' drinks "continue their march into the mainstream, as drinkers look for more rounded health-focussed soft-drink options".
Hey, if it gets us through the year, bring 'em on!
5. Social Impact Drinking - drinking for good!
The world might have gone to sh*t in 2020, but that doesn't mean people didn't show up for greater good. We clapped on our doorsteps, we nominated our mates to run 5k for charity (which yeah, some of us walked), and we started turning our attentions to philanthropic imbibing. BarChick spoke to Lee Smith, Founder of Lost Years Rum which generates a donation to save up to ten baby sea turtles with every bottle of their rum purchased, about the rise in social impact drinking. "During 2020 we saw the global spirits business begin to really embrace charitable giving, whether it's raising money to help the hospitality sector survive COVID or supporting environmental and conservation charities."
Smith told us it is difficult to measure the impact this charitable cause has had on sales (having only launched in November 2020), but believes that brands with social responsibility built into their foundations are ultimately the ones that will be rewarded with brand loyalty. "We live in world of transparency today, where consumers can quickly and easily do their homework, check facts, read reviews from other consumers, compare prices and sniff out anything that is remotely fake or inauthentic. It's important to stress though that the Lost Years brand was born out of sea turtle conservation – the cause came first, rather than it being a nice, warm charitable cause we wrapped around an existing brand."
For some brands, of course, the charitable cause comes second, but that doesn't make them any less revered for their efforts. Wild Turkey partnered with its creative director, actor, producer, philanthropist, and yeah, we're gonna say it, dreamboat Matthew McConaughey, to launch "With Thanks," an annual charitable campaign that encourages "giving back and giving thanks" to people who perform "extraordinary acts" within their communities. Future Mr BarChick-McConaughey said: "The pandemic has affected all of us, so it felt more important than ever to recognise the unsung heroes who have consistently and steadfastly supported their neighbours and their communities."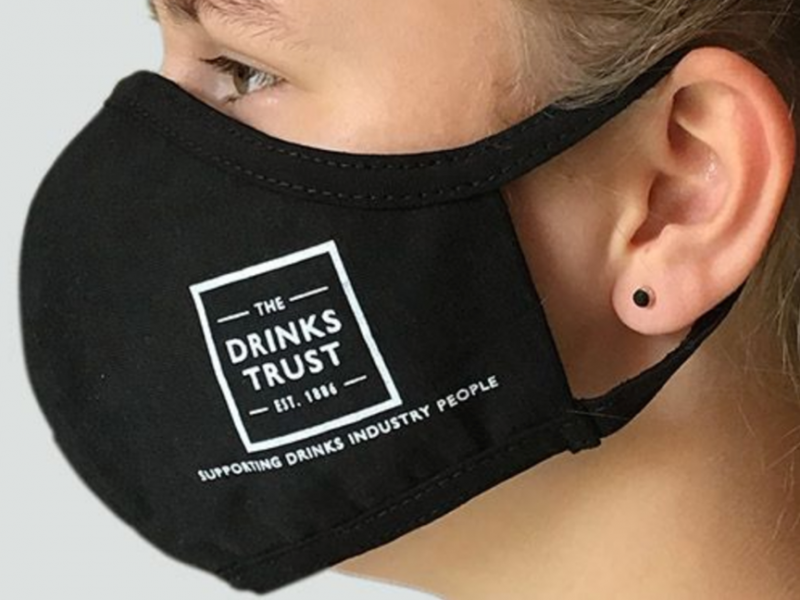 For us in the UK, and specifically in the drinks biz, our attention fell to our colleagues and the hospitality industry itself, with many brands offering a percentage of profits from bottle sales to charities The Drinks Trust and Hospitality Action, the former of which has helped more than 4,000 people who have fallen into financial hardship in the last year. "Our work couldn't have been possible without the overwhelming support of drinks companies, donors and fundraisers, without whom we couldn't have helped so many individuals in need," says a rep from The Drinks Trust. "These joint efforts exemplify the real spirit of the drinks and hospitality sector, demonstrating how the industry supports its own community, and for this, we are immensely grateful."
Long may it continue into 2021.
6. Simplifying Tequila
BarChick doesn't make a secret of her love affair with tequila. It's always been a go-to for us when featured on a cocktail menu, but it's easy for many to simply view it as a cheap, speedy gateway to intoxication (#shots-shots-shots) rather than a spirit that can be consumed for gentle, relaxed enjoyment at home. Good news for us is that's all changing, baby!
The last few years have seen the launch of new tequilas to the market that have been designed for such a purpose. One of the market leaders in this new form of accessible tequila is El Rayo, founded by two lads from Peckham who resorted to cracking open a bottle found gathering dust on the shelf once the beers had run out.
"We were hooked from the first sip." Tom and Jack told us when we asked why they had created El Rayo. "Intoxicated by that first taste we delved deeper into the world of tequila, quickly realising that aside from shotting, sipping or sugary cocktails, our options to enjoy it were limited. We wanted to enjoy tequila on different occasions - at the pub after work, with dinner or on a Sunday afternoon" The result is two tequilas, a Plata and a Reposado, which were both designed specifically to be served with tonic thanks to the "range of vibrant, fresh, herbal notes which pair perfectly with the bittersweet taste of tonic water". Together, they make for a modern, refreshing drink that means tequila can be enjoyed on any occasion, not just in da club.
Another brand making waves is VIVIR. This smooth and complex tequila has been made to change the perceptions of the agave-based spirit. Paul Hayes, co-founder of the brand, takes pride in his liquid's ability to be enjoyed in simpler serves. "Approachable Tequila is now becoming a trend as the category is growing and good quality Tequila is now more readily available. People usually gravitate to quality, culture and tradition and now they're finally starting to see more of that in Tequila brands [like VIVIR]"
Storywood tequila has brought another element to the game, redefining the genre and creating a spirit designed to be enjoyed the same way you would a whisky: slowly, and with consideration. "Our mission is to bring new flavours to tequila through oak," Storywood founder Michael Ballantyne says. The Storywood family currently includes a range of whisky cask-aged tequilas, as well as a limited edition cask strength tequila raised for over 7 months in Oloroso Sherry casks. This makes for a range of tequila that sing best when imbibed in the simplest form; neat or on the rocks. It doesn't get more accessible than that.
7. Liquid gold mining: whisky investments & cask sharing
The end of Donald Trump's reign is nigh (hallelujah) and this is big news for the Scotch industry. It is hoped that the impending Biden Administration will mean an end to the 25% tariff that was slapped on Single Malt Scotch imported into the US back in October 2019, which will mean that smaller, independent Scotch producers will now be afforded the chance to spread their wings and head Stateside; and with this, the value of the Scotch industry is predicted to soar with 'em.
Yeah, it's crass to talk cash, but Scotch whisky is already responsible for 25% of UK food and drink exports, and is worth about £5 billion to the UK economy, so just imagine the impact the removal of this tariff is gonna have on the value of the Scotch industry. Cha-ching! So if you're looking to put your money somewhere that should get ya a decent return, liquid gold is where it's at, and 2021 knows it.
A bottle of 1926 Fine and rare Macallan recently sold for £1.5m (image: Peter Dibdin/Spey/PA)
Graeme Maxwell, whisky auctioneer at McTear's Auctioneers, says 'There are a growing number of people dealing in whisky – many because they have heard of the great returns that can be made." Amen to that. In 2019, rare whisky topped the Frank Knight Luxury Investment Index, beating wine, coins and classic cars to first place with 10-year growth at 584%. Holy moly!
But obviously, not everyone can afford to invest in whisky on a large scale, which is why there is expected to be a surge in the popularity of cask sharing this year. David Nichol's (founder of Craft Whisky Club) created Caskshare for this exact reason. "I've always wanted to own my own cask of whisky. It ticks so many boxes for me - a nest egg for the future, a romantic connection to my favourite distillery, and ok, I'm going to be honest, a bit of bragging rights too. With everything else going on though, I am never going to have enough disposable cash to make that purchase."
Described as 'crowdfunding for whisky', the aim of Caskshare is to allow whisky-lovers the chance to experience different cask variations by lowering the financial barrier to cask-ownership. It allows whisky lovers to reserve 'shares' of whisky casks from their favourite distilleries, choosing between a wide variety of wood types and ages as the whisky matures. Single cask bottles will then be sent directly to buyers upon maturation, or even traded between them on this new leading-edge technology platform. Investments have never sounded so appealing... or delicious.
8. Knock knock! Who's there? More bottled RTD cocktails.
No-one could have predicted just how big RTDs and bottled cocktail deliveries would be in 2020. Not even us. But we're pretty confident that this trend is not only here to stay, but it's just gonna keep getting bigger and better.
"The RTD (ready-to-drink) market has been phenomenal and has meant that there is an enormous range of drinks available to the consumer." Chris Tanner and his crew at The Proofing Room turned to bottling their cocktails when the pandemic hit. "With everything that's happening in the industry right now, I think talking about the abundance of DIY RTDs from so many creative bartenders and great independent bars is so important. It's a way to directly support your local bars, your favourite bars and favourite bartenders."
Like us, Chris is confident the trend is here to stay beyond the pandemic. "I think the industry has found their feet with how they produce and create their direct to consumer RTDs and I can't wait to see how it shapes the offerings available over the coming year, because it very much will". Russell Burgess, Director of Wet & Dry and the man behind Loves at Ladies & Gents in Kentish Town is in agreement. "The resurgence of 'fresh' cocktail ingredients of the noughties is both figuratively and literally a thing of the past! Working out shelf-lives and stability is all-important now, whilst still trying to maintain natural and fabulous taste profiles. We also now know more about delivery services, cardboard packages and the size of letterboxes than we ever wanted to! (25.4cm by 3.8cm, if you were wondering!)"
BRB. That's our bottled Margarita at the door.