Wipe the Vegemite off your flag, dust off your thongs and get ready, Straya Day is here again, and this year it's on a Sunday (Jan 26th). Claphamites, you have been warned! Here's BarChick's guide to Aussie day in London...
The guys from TNT Magazine (it's like porn for Antipodeans) are hosting a day that would make Mick Dundee come out of retirement. '12 Hours of Power' will feature prizes for the best fancy dress costume, live music from Bondi Beach Bums and a free drink if you get there before 12pm. Register on TNT's site for free entry.
146 Clapham High Street, London, SW4 7UH // 9am – 9pm, Sunday 26th January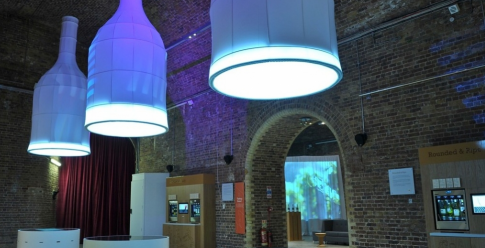 In true Gigalum style the little Clapham South hangout is turning Australia Day into a whole weekend affair, with Aussie DJs, an all-day BBQ and themed shots. Entry is free, so there's no excuse for missing this!
7-8pm Cavendish Parade, Clapham common Southside, SW4 9DW // Free entry// Friday 24th – Sunday 26th January
Comedy Carnival Australia Day Show at The Clapham Grand
Some of Australia's finest comics are rolling in for a side-splitting Aussie-Day-Eve, with MC Pete Jonas, Felicity Ward, Benny Boot and Big Colin Cole. Dance off all those laughs at the Triple J Hottest 100 club night after 10pm.
The Clapham Grand, 21-25 St John's Hill, Clapham, SW11 1TT // Tickets £15 // Saturday 25th January 8pm - 3am // Buy tickets here
Sports bar Jetlag is making two days of it, starting with rock covers from The Punching Preachers on Saturday night, and then their annual Aussie movie marathon ('Tell him he's dreaming!') from 12pm on Sunday. If that sounds a bit quiet for you head to the ground floor for the Hottest 100 countdown, and get stuck into some Aussie grub (like surf n' turf platters and pavlova) and drink while you're at it!
125 Cleveland St, Fitzrovia, London, W1T 6QB // Saturday 25th & Sunday 26th January 
For something (a lot!) more sophisticated, Vinopolis is hosting an Aussie wine master class. Learn about Australian wine, explore the wonders of Vinopolis' wine collection and of course, do your country proud by making the most of the six styles of Aussie wine included in the £35 price.
No.1 Bank End, London Bridge, SE1 9BU // 2pm
The Temple outpost of The Walkie group is throwing a bonza, 17 hour (ugh!) Straya Day party with DJs and live music all day, as well as VB, Tooheys, Bundy Rum and more Aussie Tucker than you can shake a stick at. Arrive before midnight for free entry, £5 after that.
Temple Station, Temple Place, London, WC2R 2PH // 10am – 3am, Sunday 26th January
This one's a no-brainer, the rite of passage for all Aussies in London (don't lie, you've been there!). Expect about 1999 other sweaty revellers in fancy dress and the usual silliness from the performers (like that lady who walks on broken glass). The Church has moved (it does that), so don't head to Clapham Junction this year, or do, and start your own party. Either way there'll be plenty of silliness and 'oi oi oi' action. Oh, and there's also an after-party planned at The Clapham Grand, with free entry for Church-goers.
The Coronet, Elephant & Castle // Tickets £12. 11.30am – 4pm, Sunday 27th January

And if that isn't enough celebrating for you, don't forget the Kiwi's 'Big Day', Waitangi Day, is Feb 6th. Lock up your sheep people…