For gifts that just keep on giving...
"Don't stop... receiving... hold on to that feeling...'
The best kinda gifts are the ones that arrive every month, right? 
LITTLEWINE Club
Give your mum/grandad/best mate the gift of never running out of wine again with a monthly delivery from LITTLE WINE club. They'll drop the best wines of the natural world on their doorstep every month for them to work their way through - an awesome choice if they're new to the world of organic and naturally made wines, and enjoy a bit of adventure. The subscriptions packages are hella flexible and budget-friendly - just remember to casually drop by on delivery day and hope they offer you a glass.
Little Rum Box
Got a mate who discovered just how much they bloody love rum this year? Get 'em to join the club. The Little Rum Box club. It's as non-committal as that hottie from Hinge who still doesn't want to go "official" after 3 months, except instead of getting ghosted, you get some of the best rums from around the world. Now that's more like it. All you need to do is decide how long you want your rum lover to receive the box for and BOOM! They'll post a Little Rum Box containing 50ml of 2 carefully selected Rums through the post until the subscription expires. 
The Little Rum Club subscriptions boxes are priced at £10 per month (bargain) - Join the club here.
Small Beer Brew Co.
For the beer lover who prefers to keep the booze levels low but the quality high, the Small Beer Brew Co. are experts in classic beer styles below 2.8% - the dream gift for the pal who appreciates the malt spectrum but not the headache the next day. Sign them up to a six-month subscription and they'll get these small but mighty bottles delivered along with bespoke tasting videos from founders James & Felix.
Sign them up for a beer journey here for £120
Canned Club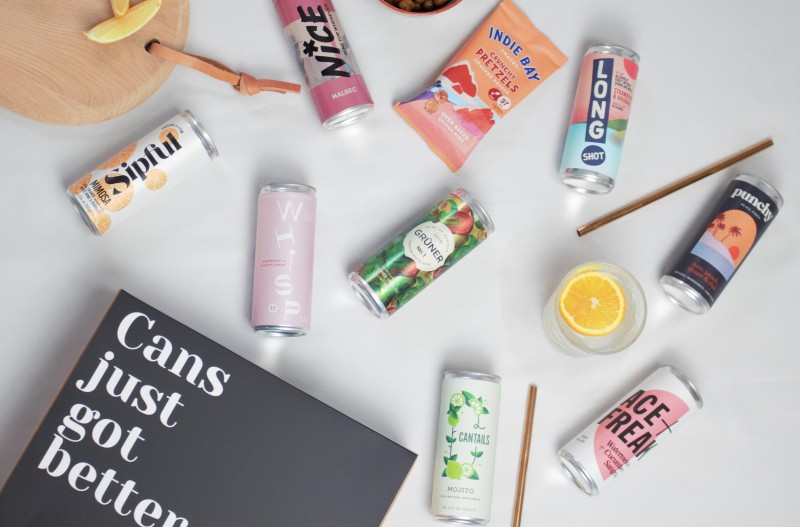 Let's face it. Picnics, parties and commutes (lol, remember those?) wouldn't be the same without a tinny. We've drunk our fair share of canned cocktails, tinned vino and aluminum encased seltzers, but there's always something new try. That's where the Canned Club comes in. They seek out undiscovered brands who create delicious tinnies and deliver them to your doorstep on the reg. With 3 & 6 month subscriptions on offer, this is the gift for your curious mate who's always on the go, with each box containing 8 specially selected canned alcoholic drinks, a delicious sweet or savoury snack, and a guide to what's in the box. Hands down, this is a hisssss-click-cracking gift.
Canned Club is priced at £32 per month (with free UK delivery).
Bar Duoro Wine Club
Doesn't look like we'll be venturing to the continent for a European wine tour any time soon *sigh* but why suffer EasyJet when you can get a European wine tour delivered? This is the dream subscription for your partner in wine this Christmas. The members-only Wine Club from ultra-chic Bar Douro is a quarterly subscription service that brings a taste of Portugal's dynamic wine scene to your casa. Holla! You vino-loving pal will get six exclusive wines from a variety of grapes, regions, styles and producers delivered once a season - that should stave off the wanderlust, at least until the bottom of the bottle.
Get your pal a membership here.
Whisky Me
Ding dong! Oh, what's that? Is that a rockstar booze subscription landing on your whisky loving mate's doorstep every month? F*ck yeah it is! We love the monthly drop from the lads behind our fave whisky bar, Black Rock. Whisky Me sends a dram of Single Malt at the beginning of each month, from rare or limited edition expressions to a few better-known brands - who knows what you'll get next! They even run virtual tastings with the makers so you can get the full distillery experience while you try out the latest drop. Legends.
Sign 'em up for a monthly drop of epic Scotch drams right here (and for a limited time you'll get a free welcome pouch with this link, too!)
Two Tribes "Monthly Ritual" Boxes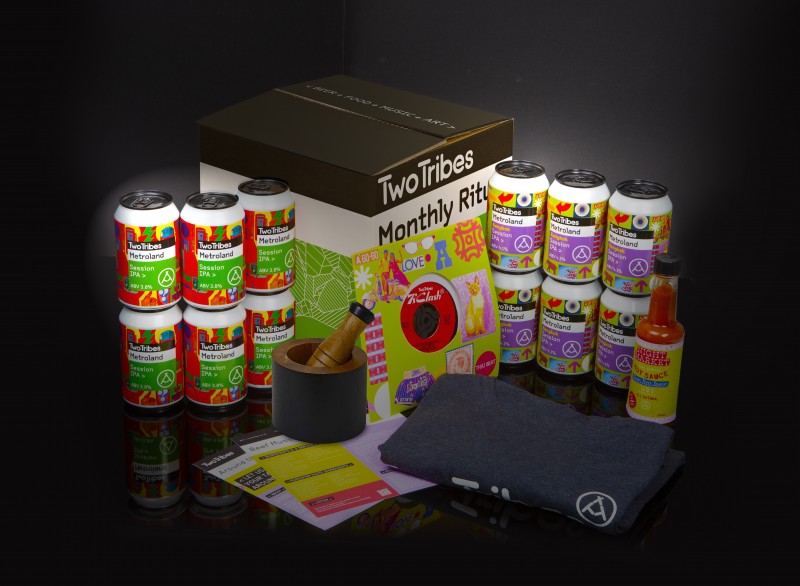 Every month has a payday, everyone month has a full moon, and every month your mate could have a delivery from Two Tribes if you sign them up to their kick-ass subscription. Oh yeah, that's a ritual we can get on board with. Every month, this Kings Cross based brewery and taproom delivers a themed box filled to the brim with freshly brewed beer plus exclusive vinyl releases, Two Tribes merch, recipes, and ingredients, all evolving with the seasons as they go. 
Two Tribes Subscription Box is priced from £65 per box (£60 for subscribers)
Craft Whisky Club - Membership and Gift Boxes
We like to drink, but getting through two bottles of whisky a month... even BarChick might find that a bit tricky. Every 2 months though?! Bring it on! That's the kinda doorstep excitement you can look forward to when you sign up to Craft Whisky Club's membership. Every couple of months you'll receive a subscription box containing 2 handpicked artisan full-sized whiskies, carefully selected from exciting & innovative distillers from Scotland and beyond. Plus you get a specially selected food pairing, info about your new whiskies and distillery tickets! If you have zero self-discipline & don't trust yourself with that much whisky at once then never fear - you can opt for a single full-sized bottle every 2 months. Sign us up, it's time to get crafty.
Get cracking on the Craft Whisky Club membership: 1 bottle every 2 months (£29.95 / Month) or 2 bottles every two months (£55.95/ month)