With the festival season now in full flow, summer party antics are top of the agenda. Barchick's fave party boy Fletcher Cowan headed to Found Festival to check it out.
Come August and i'll be on the beach in Ibiza with my shades on, speedo ball crushers at the ready, swigging on an iced voddy soda, having a whale of a time. But if like me you just can't wait for your next fix of getting sozzled in the sun, there's a whole host of London day festivals designed to relieve your itching party feet.
Last Sunday, it was the turn of Haggerston Park (alright it's not quite Playa D'en Bossa) to play host to Found Festival. A day of dancing and prancing, to the sounds of London's finest electro DJ's, brought to you by our friends at Eastern Electrics.
Now obviously London being London, come Sunday lunchtime, the big man up there decided it was going to rain, like majorly!
Then like a miracle (and no I wasn't tripping, although a lot of people were), the heavy grey clouds parted to reveal a rare weather condition here in the UK known as sunshine! Within a matter of moments, waterproofs were fashioned into 90's crop tops, umbrellas were so 5 minutes ago and sparkly pink fringed hot pants went from being a thing of embarrassing optimism to, well actually yeh, maybe still a bit embarrassing.
The drinks were flowing, the main stage was pumped and the VIP area was buzzing with painfully cool kids, sipping Tequila cocktails in their Raybans. Yes, it was safe to say, Found festival had come alive and I was kinda loving it.
Highlights included Ben Westbeech's Justin Timberlake inspired vocals during his set in VIP, the delish burgers at the Found BBQ and practicing my phone sex voice with my new besty Lucy from Babe Station! I'm not even joking, she's probs going to mother my gaybies, for real.
Things went on til 9 that night and a warehouse party followed for those on the hunt for more bumping and grinding. And unlike Ibiza, when the party finally did come to a close, it was only a brief Addy Lee away from the comfort of my own bed, or someone elses for those fancying a frolic! Ahhhh Egyptian cotton sheets, so much better than a hungover Sleazyjet flight on a Monday morning.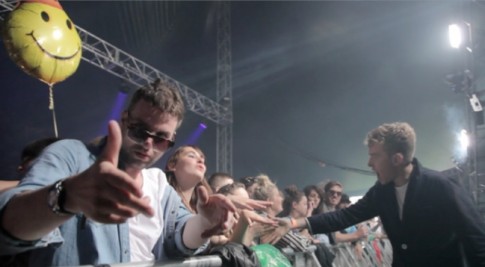 Follow Fletcher on instagram, twitter and check out his site here