WELL... what a year twenty fourteen has been for the BarChick Massive. Our sexy app has reached almost 6 million app sessions and made it in the Telegraph's 500 must have list, we we're listed in the Evening Standard's 1000 most Influential Londoners, HotBarChicklet was voted fittest industry rep and we were even Budweiser's official partner for the World Cup! We've had many hangovers (243 and counting) and a hell of a lot of highlights, so we thought we would give you a run down on why we thought this year ROCKED.
FAVOURITE BAR
Attaboy, New York City, The Palomar for food and drink, Balthazar when Bryan Silva is working.
FAVOURITE BARTENDER
Luca, for always taking such good care of me and knowing what cocktail to prescribe me with.
FAVOURITE COCKTAIL
Mezcal Old Fashioned / Tonic Boom
BEST PARTY YOU WENT TO
FAVOURITE BAR
Cane & Grain in Manchester. The bar that keeps on giving. 3 floors of madness (yes, madness, have you not MET Lyndon?!). Fave floor has to be the classy hidden cocktail bar in the middle, it's like something straight out of New York, but the ribs on the ground floor are the t*ts.
FAVOURITE BARTENDER
Mike from East London Liquor Company. Awesome bartender. Not only are the drinks he creates for the menu great (watermelon, jalapeno and rum DO work together), but he also recreates ANY movie scene I throw at him in the form of a cocktail. TALENT.
FAVOURITE COCKTAIL
The Deer Hunter from Shrub and Shutter in Brixton. Tincup Bourbon, orange, Romeo y Julieta bitters, birch sap and a little side snack of venison. Any cocktail that comes with a side order of venison is fine by me.
BEST MOMENT
Finding out at 8pm that I had a 7am flight the next morning to Kentucky for a weekend with Old Forester. Baller.
BEST PARTY YOU WENT TO
The Bacardi Untameable party was insane, totally worth the midweek hangover. Brass bands, loads of street carts full of buff food, loads of bars dishing out awesome cocktails and a hot crowd. Bish, bash, bosh.
FAVOURITE BAR
One of my favourite openings this year was Bump Caves. It's zany and somewhere to push your cocktail boundaries to the limits.
FAVOURITE BARTENDER
Andreas Cortes, he works at Claridges Bar and does the best impressions of Uncle Monty (Withnial & I) known to man.
FAVOURITE COCKTAIL
Old Fashioned – keep it classic. This is my go-to drink.
BEST MOMENT
Staying at the home of Hennessy, Bagnolet in Cognac. The house is beautiful, the cognac flows and the service is impeccable.
BEST PARTY YOU WENT TO
Dancing in a valley at Wilderness Festival / partying with the guys from Rhum Clement in the Caribbean post cocktail comp – very good times!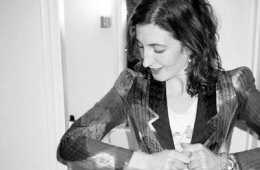 FAVOURITE BAR
Dirty Dick in the Pigalle area of Paris. You can't beat an aloha, Polynesian themed bar filled with exotic gods, tropical shirt wearing staff, a smoking room and a sh*t load of rum. Kick things off with a Daiquiri and see how you go.
FAVOURITE BARTENDER
Aidan Bowie. Because he's young and he's fun and he works at Dandelyan so he got skills.
FAVOURITE COCKTAIL
The Daiquiri at El Floridita Havana while wearing the $10 tourist trap cap I bought there.
BEST MOMENT
When my dad replied to our 30,000 subscriber newsletter like I'd sent it to him personally….
BEST PARTY YOU WENT TO
I had Christmas at The Ivy in November which was special.
FAVOURITE BAR
It's got to be WC Wine & Charcuterie by Clapham Common. Firstly, it's local to me so getting home a bit p*ssed is a piece of cake. Secondly, they've got a carefully selected list of fantastic wines, great bar snacks and charcuterie boards, excellent service, and you can tell the place has been built with a lot of love. Winner.
FAVOURITE BARTENDER
Bruce Govia. Great hair.
FAVOURITE COCKTAIL
Vodka wouldn't usually be my spirit of choice, but the Jasmin Sour I had in the members' bar at Olympic Studios was spot on. Served in a beautiful vessel it was the most delicate little Sour I've ever had. Simple but perfect.
BEST MOMENT
Going to Bombay Sapphire's pop-up gin garden at The Rosewood London, which then led to me winning their Instagram competition (and a night in a premier suite at the Rosewood). Fancy.
BEST PARTY YOU WENT TO
The Bacardi Untameable party; lots of booze, lots of food, a brass band and HotBarChicklet on my arm – even though it got a little wild we kept it classy, as per.
FAVOURITE BAR
I'm a sell-out, but Dandelyan. It's sexy, the cocktails are epic and that view across the Thames gets me every time.
FAVOURITE BARTENDER
Arnd Henning Heissen at The Curtain Club, Berlin. That is one well-travelled, perfume-loving, cocktail-making legend.
FAVOURITE COCKTAIL
Down In The Mexicali at Heddon Street Kitchen; tequila and mulled wine – who knew?
BEST MOMENT
BarChick being voted in the Evening Standard's 'Most Influential Londoners' was pretty epic…
BEST PARTY YOU WENT TO
It's got to be the Bacardi Triangle Halloween party in Puerto Rico!
FAVOURITE BAR
Three Eight Four who have some rocking cocktails, small plate snacks and great vibes. Making Brixton oh-so classy, ish.
FAVOURITE COCKTAIL
The Lodge pop up in Balham were serving up Baked Alaska Buttered Rum goodness over Christmas that warmed my cockles right up.
BEST MOMENT
Drinking with the 'captain' and flamenco dancing at Mile High: Destination Andalucia. And becoming a BarChick, obv.
BEST PARTY YOU WENT TO
WC Wine & Charcuterie's launch night because wine was flowing, the food was epic and boozing in an old candlelit underground toilet is the new sophisticated.