They feature frequently on most cocktail menus, especially the gin-heavy ones, but do you actually know what botanicals are? BarChick went on a foraging expedition with Fentimans to get clued up.
Botanicals are sneaky. The majority of us consume botanicals on a daily basis without even realising; from our cuppa in the morning, to our G&T in the evening. But you're 100% forgiven if you're not fully clued up on what the hell they actually are, because there are literally f*cking thousands of the things and it is a bit overwhelming. First off, a botanical isn't just a fragrant leaf you chuck on top of your G&T, or a seed or berry there to add a bit of colour. The word botanical refers to plants or extracts derived from plants and they make up so many elements of our daily consumption. But what the f*ck does that mean for your drinks, and why should you give a sh*t? 
As Spring began to get its bloom on (and our Instagram feeds suddenly got a helluva lot greener), we went up to the Northumberland countryside with the crew from Fentimans. They've been botanically brewing their drinks for over 100 years, so they know what they're talking about. They've knocked about with tonnes of British botanical ingredients, from yarrow and speedwell to dandelion and burdock.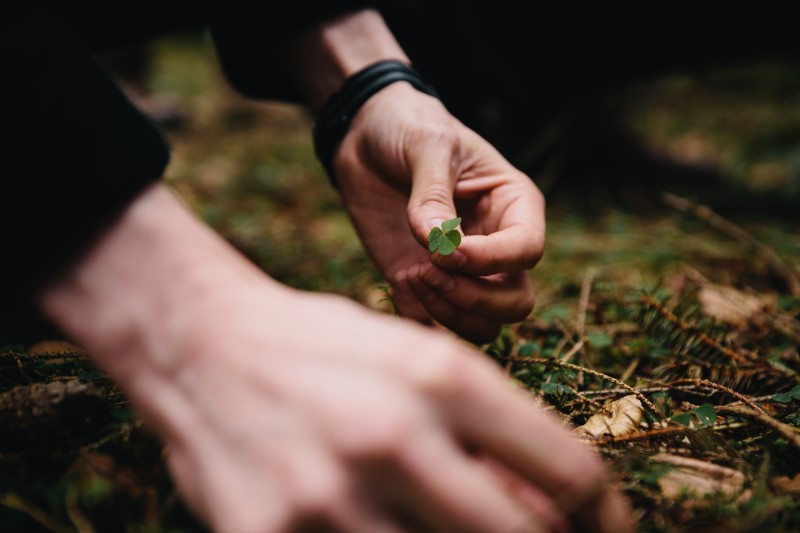 Our education took place in Kielder Forest, right on the Scottish border. Wellies on, eyes peeled, BarChick went foraging for some of the epic botanicals that can be found in the UK. Guys... they're everywhere. Granted, eating some of them might make you pretty bloody unwell (or dead) but our forage master showed us the ones you can pick, gave us a taste and a few tips on how to work them into our cocktails. If you want something a bit juicy and citrusy, get yourself some wood sorrel; for something with a peppery, horseradish hit, you just need to pick some wild watercress.
The rise of craft gin and premium flavoured tonics with infused botanicals have given bartenders a new library of flavours to work with. In fact, the industry is pretty much dependent on botanicals. They form the flavour profile of many essential cocktail ingredients, like Amaros, Bitters, Gins, Spiced Rums, Vermouths and Mixers. Without these ingredients, many classic and modern cocktails would not exist. It's not even worth thinking about. 
So other than these wicked little flavours that can be found in the UK countryside, why are botanicals actually important? We found out over drinks later that evening when the Fentiman's squad lay down some knowledge. Botanicals are part of an important harmonious eco-system which supports further plant and animal life in the UK.  Unless you've been living under a rock the last few years, you probably know how important sustainability is, but to recap: we need to protect this important botanical ecosystem and ensure any botanical elements consumed are sustainable. We're down with that. 
With all that in mind, it turns out not all botanicals are born equal... or in equal measure, more accurately. Fentimans worked on a campaign to highlight ten botanicals that are under threat in the UK. These are the pandas of the botanical world. They need saving. They think it's time to shed some light on these lesser known plant species and have been working together with Plant Life to raise awareness of endangered plant species amongst Fentimans consumers. And the best way to get our attention? Cocktails. Natch.
Fentiman's challenged a selection of epic bartenders from a mix of ace bars across the UK to each create a cocktail utilising one of these ten endangered botanicals so we can all be a bit more bloody aware of them. Remember that eco-system we were talking about earlier? These babies are important to that, and if it takes a killer series of cocktails to help you stand up and pay attention, well, we're into that.
Spreading bellflower- Campanula patula
Ghost orchid - Epipogium aphyllum
Red helleborine - Cephalanthera rubra
Lady orchid - Orchis purpurea
Twinflower - Linnaea borealis
Lesser butterfly orchid - Platanthera bifolia
Cotswolds pennycress - Microthlaspi perfoliatum
Meadow clary - Salvia pratensis
One-flowered wintergreen - Moneses uniflora
Crested cow-wheat - Melampyrum cristatum
Our faves? The pretty serve inspired by the endangered Lesser Butterfly Orchid and created by Cottonopolis in Manchester was sweet and crisp. It had a mix of Fentimans Gently Sparkling Elderflower, Amontillado Sherry, Prosecco, Garden of Eden tea, Elderflower Syrup & Peach Bitters. And The Plotting Parlour in Brighton took inspiration from the endangered Crested Cow Wheat, to help raise awareness of this grassland based plant, pairing Fentimans Oriental Yuzu Tonic with Cognac, Grapefruit Liqueur, Lemon Juice. They raised the garnish bar by giving it a lickable Lavender rim. 
Big thanks and high praise to Andrew Jackson, Marketing Director, and Vicky, the Head of Flavour at Fentimans who schooled us on these epic botanicals. And cheers to the rest of the Fentimans team who brought us along to learn first hand just why we should all give a sh*t. You guys kick-ass.