See ya later Boxpark, Brixton just got a badass new pop up village. You can't really miss it but if you really can't survive without Google maps it's at 53 Brixton Station Road, London, SW9 8PQ. It's kinda like the Uni campus for food and booze start ups with fresh on the scene independents having battled it out for a space.  The result? Shipping containers that are all about seriously diverse grub, indie shops and killer cocktails. Everything you could need is right in POP but if you just can't get enough of Brixton, this neighbourhood guide has all the other sexy spots to hit. This is why you should be sipping in shipping containers this weekend: 1. The bars, obviously. As if the local bars and pubs aren't already enough, there's plenty going on inside Pop.  On the cocktail front they're keeping it quiet but we do know where the beers will be at - World of Wurst is keeping it German with serious beers and a total sausage fest.
2. The feasts are good enough to rival the banging food offerings at neighbouring Brixton Market.  Kricket is our first stop with food from award winning Will Bowlby who learnt some serious Indian cookery skills in Mumbai.  It's gonna be mixing up British seasonal ingredients with Indian flavours so expect tamarind pork belly, carom seed crumble and wash it all down with some Indian influenced cocktails.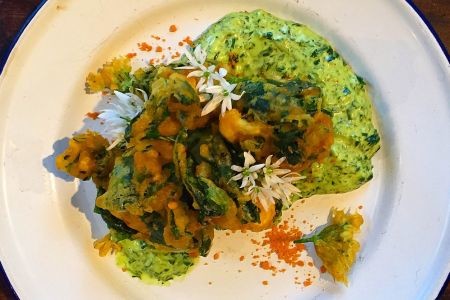 Hit up Miss P's BBQ for super juicy ribs and the chicks at Zoe's Ghana Kitchen who is usually parked up at Peckham Springs will fill you up with authentic Ghanian dishes. You won't leave hungry, no one does.
  3. Pop Farm aka the the project from community gardeners who're making the area look pretty. Like Chelsea  Flower Show, but cool.  No need for instagram filters.
  4. Parties. Brixton knows how to party - and POP is gonna be in on the action.  Expect everything from banging DJ residencies to artsy nights and boozy late-night galleries. There's even yoga parties, for the morning after. This place has got you covered from dawn 'til dusk.
5. Shopping - because you'll need something to keep your Mum/hungover mate/boring date happy before it's a respectable drinking time.