Don your tartan, address your haggis and get ready to ceilidh like never before. Burns night is BACK and this year it's on a Saturday. Bring it.  Here's where to sink a dram or two in London...
Benares are bringing fusion to their Burns Night festivities & serving up a Scottish influenced celebratory menu - Thali style! Wash down the Burns Night menu with this limited edition Burns cocktail made with Glenmorangie Single Malt with Cocchi Americano Di Torino Vermouth and 20 years old Tawny Port for a chocolate and buttery finish, balanced with Chocolate Bitters. Auch aye!
12a Berkeley Square, Mayfair, London W1J 6BS
Mac & Wild are marking the annual tradition of Burns Night with a whole week of Scottish shenanigans and we're into it.  Expect Burns inspired menus, a dedicated Burns pop-up with Copper Dog, a Chivas Blend Burns Special Masterclass, Highland Park Haggis Making Masterclass in a converted Land Rover,  and a bottomless whisky brunch and of course, a traditional Burns Night celebratory dinner.  This is how to do it.
Mac & Wild Devonshire Square, 9A Devonshire Square, London EC2M 4YN 
Head East this Burns Night and get in the spirit of the iconic Scottish bard at this four-storey whisky lovers' paradise. London's oldest whisky specialist are celebrating with complimentary drinks from Crabbie Whisky, and no Burns Night is complete without haggis, poetry & music, and they'll be bringing it in double measures.
76 Commercial Street, Spitalfields, E1 6LY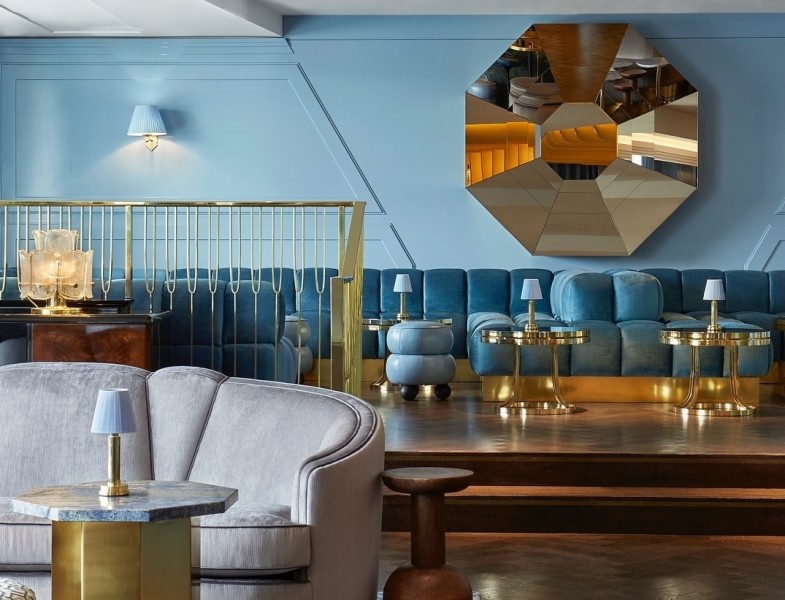 Everyone loves a good Sunday Lyan. Combine 'em with the biggest Scottish celebration of the year, and they're even better. On 26th January, this award-winning bar is hooking up with long-established and well-loved Scottish whisky Glenfiddich. Brand Ambassador Alex James Walker and the Lyaness team have worked together to create a unique ingredient for the evening to be served with its bespoke whisky cocktails. Slainte to that. 
This Burns Night, one of our favourite Bethnal Green drinking holes is puttin' on a whole day of unmissable events to honour Scotland's greatest export: whisky. It's all kicking off at 3pm with 2 epic Whisky Tasting experiences with Scotch expert Andrea Montaque who will give you the low-down on the kick-ass flavour profiles and distinctive traits of Craigellachie 13yr, 17yr and 23yr. Then Iain McPherson, owner of BarChick's go-to Edinburgh joint, Panda & Sons, will be jumping behind the bar and serving up a special menu of his Scotch favourites. Keep your stomachs lined with free haggis balls from Deeney's.
Craigellachie Tastings: 3pm & 5pm - free, but ya better RSVP  | Panda & Sons cocktails: 6pm-2am.
441 Bethnal Green Road, London E2 0AN
Boisdale is Scotland's official unofficial embassy in London. Fact. So if you're unable to get north of the border this Burns Night, this whisky haven is where it's at. You can toast Robbie Burns at any of Boisdale's four London restaurants, but Frank & Dean's Hootenanny is reserved for Canary Wharf. Expect swing classics, floor-filling classic pop & a few Scottish surprises along the way. And of course, your haggis will be piped to the table in the traditional manner before the piper recites the Ode to a Haggis. 
Boisdale of Canary Wharf Restaurant - Cabot Place, Canary Wharf, London, E14 4QT 
Wanna know what a Scotsman hides under his kilt?  Rock up to Mr Foggs Residence on Burns Night and you might find out. You'll be welcomed by the sounds of bagpipers for an evening of Glenfiddich-based libations, traditional poetry recitals and Scottish fare. Get ready to swing yo' thing to the Ceilidh band and recite your best Ode to the Haggis. Starting promptly at 7.01pm. 
15 Bruton Ln, Mayfair, London W1J 6JD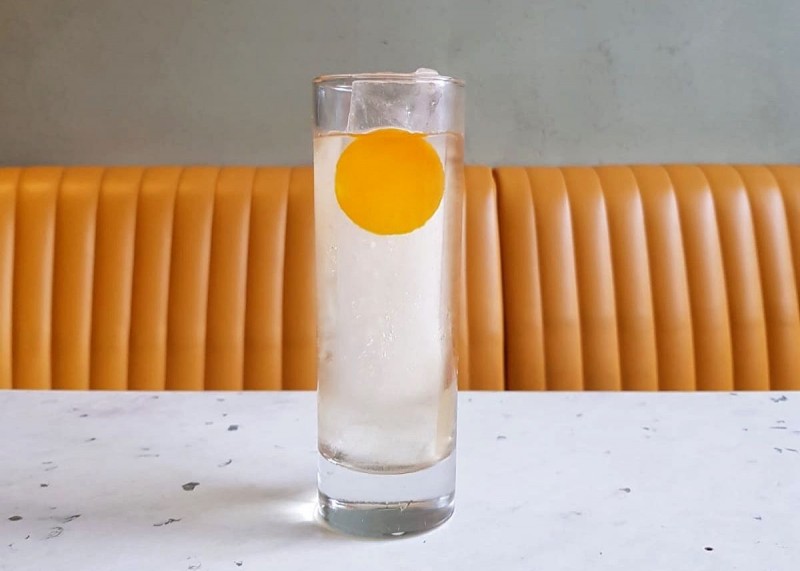 It wouldn't be Burns Night at Cub without a heavy dose of sustainability and several measures of Scottish spirit, baby. Haggis, Scotch broth, potatoes and swede will find their way onto Cub's menu, alongside a cocktails menu starring Scottish libations made with The Botanist, Bruichladdich and Port Charlotte. The signature serve of the night is this highball, fresher than a winter walk in the Highlands, featuring The Botanist Gin, Bruichladdich's Classic Laddie, Mullein-Toast-Ale syrup, sour apple and soda. Modern, sustainable, Cub-style. Bang on.
153 Hoxton St, Hoxton, London N1 6PJ