The BarChicks are an interesting lot, and finding them the perfect present is no easy task. We've searched high and low to find the perfect gifts for them all… Enjoy
For @HotBarChick - a Streck Jacket
Sexy and individual, just like @hotbarchick, a Streck custom made Hoodie, Jacket and T-shirt which can be personalised with your own designs and colours (neon, leopard print /glow in the dark...). Make the perfect statement with this one of a kind!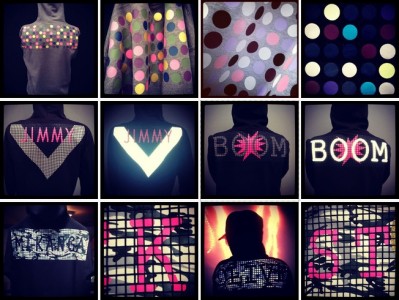 For the food lover @FatBarChick - Sacred Christmas Gin
This is literally a gin made from Christmas puddings! Distiller Ian Hart makes the puddings to his great Aunt Nellie's recipe, and then macerates them in his gin creating a spicy, pudding flavoured liquor. We love! So did Granny!
£29.85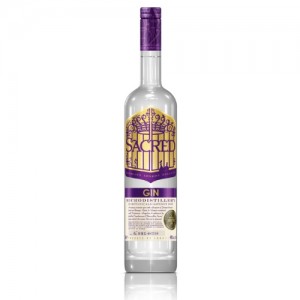 For @ProBarChick, the whisky lover - Auchentoshan Three Wood Whisky
A delicious lowland single malt matured in three different casks  - Pedro Ximenez Sherry casks, bourbon casks and Oloroso sherry. Plus, the bottle is modern and sexy, like her. The perfect gift!
£36.99
For @HenryGriffin - the creative type who just LOVES to Disco – Anything from the Disco Store
We'll be hitting the Disco Store for this Boogie Nights kinda guy.  Expect nothing but the disco classics here, from the cocktail fish bowl to the pineapple glasses. Happy Disco Christmas dude, let's shake things up this year.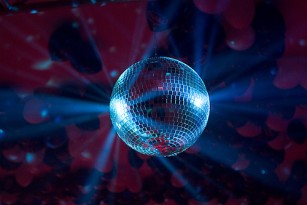 For @headsheartstail - those naughty barmen who can never know enough about cocktails - Tony C's new 'Drinks' cocktail book
The ultimate gift for any cocktail lover. London's bartending wizard Tony Conigliaro has gone and done what all masters of their crafts do, published his own book! He's the man behind the drinks at The Zetter Town House, he has his own bar (69 Colebrooke Row) and is based at his very own Willy Wonka style "Drinks Factory" in Islington. The book is called 'Drinks' and features his spins on classic cocktails, drinks based around perfume, experimental savoury drinks (White Truffle Martini anyone?), the inspirations behind each one and some wicked illustrations. A must have for any cocktail fanatic.
£15.00
For @HotBarChap - A Carving Class at the Simpsons in the Strand
Spend a Sunday learning the forgotten art of carving from the chefs at the legendary Simpson's-in-the-Strand restaurant. Scottish Master Chef Gerry Rae will spend 90 minutes teaching you to carve, with plenty of time for practicing on a variety of joints, and after dining on a lunch of your finished product you'll be sent home with a presentation carving knife and fork, and a certificate of competence!
£155
For @HotBarChicklet, who wanted to grow up to be a Mexican - not gonna happen, but she can hit the BarChick Mexican store 
We've got it all covered from the sombrero to the shot paddle - we think she'll feel more than at home with all of this to play with. Ole!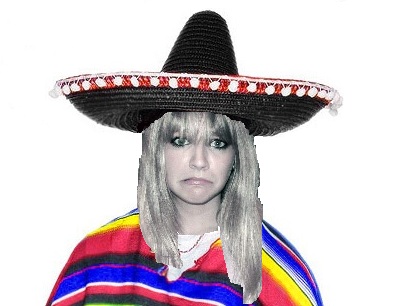 For @BarChicksBoss, a lover of hot new spirits, Balcones Brimstone
An innovative, smoky corn whisky, fittingly named the Brimstone, made by smoking the whisky itself rather than the grain. What's not to love?
£66.43
For BarChick's Hot Intern, who lives in her apron - A Cookery Class at Corrigan's Mayfair
Fun and informative, start things off with a glass of champagne (as it should be with most things in life), and finish it off with your four course lunch. Classes focus on British and Irish cuisine, pick up some baking, fish filleting, game roasting, or souffle making. To top it off you'll head home with an apron, loaf of soda bread and a signed copy of Richard Corrigan's cookbook.
£250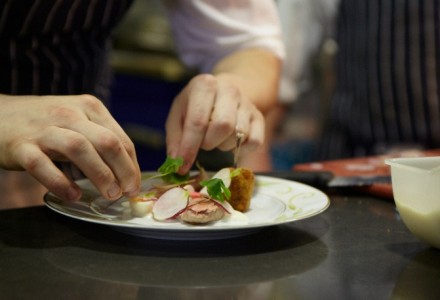 For @BarChickLouise, a lover of bubbles - A SodaStream Night Spirits Drinks Maker
Hold onto your hats people, the 1980's fizzy drink maker has seriously upped its game and added a few modern touches to its bubble making machine. Who needs Highland Spring when you have this bad boy at home? It even comes with some cocktail-ish drink flavours, nice! House party? Yes please
£69.99
For @hannahglodge, the newest member to the BarChick club  - HintHunt!
HintHunt is the ultimate murder mystery/team building/crystal maze experience. There's been a murder, and you have an hour to solve it. That's all we can say. You won't find a better way to spend an hour with 3-5 of your closest friends/colleagues/lovers. Get bonding baby. BarChick did.
£16 per person, for 3-5 people
For @HotBarChica, who loves to make a statement - A statement nail from Hannah Warner
This girl is quite hot enough as it is, but give her some nails plated in gold or silver and man she'll be breaking new ground. The hottest thing to hit the accessories scene since the tamagochi are these metal nails from the girls at H and H. Snoop Dog has em, Rihanna wants em, now you can have em. Sorted.