We all love our local, but sometimes the occasion calls for something a touch more glamorous. A reason to slip into those new shoes and leave the kids/phone at home. Here are our picks of where to go when you're looking for something a little more sophisticated, in association with Chambord.
It's decadence meets debauchery at the three LCC locations. For a seriously fun night out make your way to the original Goodge Street venue, order a Chambord Royal and sink into a booth whilst taking in the plush rouge colours, cosy corners and distressed quirky trimmings.
61 Goodge Street, London, W1T 1TL
For lavishly luxe interiors look no further than Crazy Bear. The interior here is as decadent as it gets with a touch of eccentricity. Descend down the stairs, get comfortable and let the sexy staff take care of you. We suggest a Caribbean Cosmo, a fruity concoction of rum, Chambord Liqueur and fresh juices… this is a place to impress.
26-28 Whitfield Street, London, W1T 2RG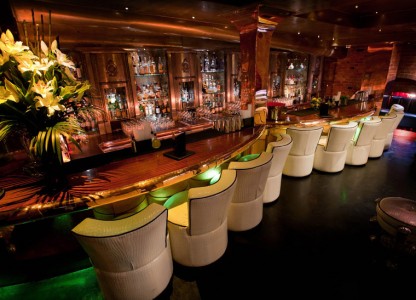 It's no secret that Dabbous has a waiting list for reservations as long as the Thames, but those in the know skip the lines and head down below to Oskar's Bar, where the real style is. With industrial chic styles, forget the communal tables and sit on the comfortable bar stools instead, the bartenders are some of the hottest in town, you won't want to keep your distance. The cocktail list is strong, but keep it glamourous and try the Chambord G'lamour, created by Oskar himself. BarChick top tip: order the no-mess, boneless chicken wings… you're welcome.
39 Whitfield Street, London, W1T 2SF
If you're on the lookout for a Chinese opium den circa 1870s then head down to this Fitzrovia basement den. Tuck yourselves away in one of their velvet curtained coves and settle down for the night, this is somewhere to relax and recline with a coupe in hand. Diamonds and cigarette holders wouldn't look out of place. We suggest a French Martini with Finladia vodka, Chambord and pineapple juice - it's short, strong and elegantly served.
5 Clipstone Street, London, W1W 6BB
If any bar in London was a supermodel it would be The Long Bar at The Sanderson… it's 80 ft long, luminously lit and incredibly clean cut, a high heels and tie kinda place. Order The Black Bison, with Zubrowka Bison Grass Vodka, Chambord, crushed blackberries, fresh lime and brown sugar. Get your glamour on and mix with the best of them.
50 Berners Street, London, W1T 3NG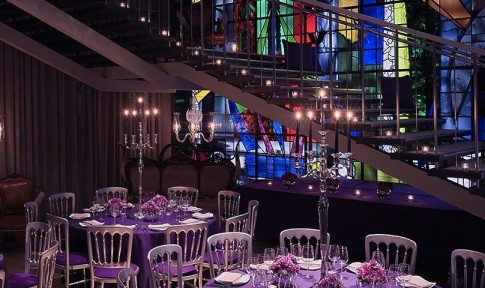 What to drink?
We say Chambord, aka a unique blend of decadence and sophistication. The premium French black raspberry liqueur brings a certain magic to cocktails. Try Chambord's signature cocktail, The Chambord Royale at your next classy affair.
The Chambord Royale:
Simply pour 15ml Chambord into a flute glass and top with champagne.  Garnish with a raspberry.
- Chambord reminds you to enjoy responsibly -