It's December which means mistletoe, mulled wine and passing out p*ssed under the Christmas tree. It's always a busy month and you're gonna hear Step Into Christmas a million times but if you're not feeling the festive flex there's plenty more going on that won't involve alpine knits and antlers. From pop ups and supper clubs to date spots and NYE, here's our pick of December fun...
Gin Club - From Tuesday 1st December
The first rule of Gin Club is everyone must talk about Gin Club. Gin is totally where it's at these days so the obvious thing to do would be to get making your own batch of the stuff. Hidden in the only public toilet in Kentish Town that hasn't been spoiled by George Michael, revamped old loo bar Ladies & Gentlemen will take you through the history of gin before helping you create your own bespoke lot to take home with you.
Ladies & Gentlemen, 2 Highgate Road, London NW5 1NR // Tuesday 1st, 8th, 15th and 22nd December from 7pm // Ticket includes a 1 hours session, 1 G&T on arrival, distillation and your own 50ml bottle of bespoke gin // £30 + booking fee
If you've stuffed your face with pigs in blankets and pudding, this boxing day yoga-meets-Vogue sesh will get you feeling Madonna-fit again. A dynamic fusion of yoga and Vogueing (obv), it's all about an 80s soundtrack, synchronised yoga poses and Vogue attitude, for everyone from beginners to pro-yogis. Burn off that turkey before you go back home and fall asleep in front of the telly again.
The Proud Archivist, 2 Hertford Road, London N9 7DG
It's meant to be the most banging night of the year so make sure you're seeing 2015 out in style! From a 1920s transatlantic voyage at Rumpus Room, rhythm and blues NOLA-style at Nightjar, Brazilian traditions at Sushisamba and an underground knees up at Cahoots, London's looking seriously hot to welcome in 2016.
Feeling Festive?
South Pole Saloon - all December
Get naughty in Brixton with debaucherous elves, sexy Santas and anarchic angels because this winter pop up is seriously badass. Bringing festive fun, booze and street food to SW9, neck back rum punch, hot toddies and chocolate Old Fashioneds as you hit the dancefloor, fall in love with their Christmas misfits during their nightly live performances and go face first into a Dip 'n Flip burger. Merry f*cking Christmas.
Valentia Place, London SW9 8JH
It's Winter Wonderland but with more beards. They've gone bigger and better this year with fairground rides, markets, DJs and ice rinks as well as woodland cinemas, crazy golf, a circus and a theatre thrown in too. You'll find us at Bar Humbug, an epic apres-ski meets East End knees up concept. Whatever you want, they've got it - and it won't look like Santa threw up all over it.
Victoria Park, Grove Road, Bow, London E3 5TB
Once Upon a Wigwam - all December
The only two words you need to know about this rooftop pop up? Gingerbread. Bar. The Queen of Hoxton is giving it some serious magical forest vibes this Christmas with great street food and killer cocktails. Hot Buttered Rum, come at us. You'll find us there breaking bits off the bar…
1-5 Curtain Road, London EC2A 3JX
The little bro of street food festival Feast is popping up in Shepherds Bush with some epic Scandi vibes. Transforming a yard space with wood huts and fir trees, take a peek at the giant advent calendar to see what food they'll be serving up that day. With a Cabin Bar dishing up mulled wine, cocktails and craft beer and a Dirty Santa's Grotto for naughty grown-ups, this has got everything we want from a p*ssed up festive food festival.
Shepherd's Bush Yard, Goldhawk Road, London W12 8HA
Frostival at the London Eye - all December
Go Eye-skating in the shadow of the iconic landmark at their largest ever ice rink in the centre of their Frostival. Either keep your feet on the icy ground then head off for something hot 'n boozy on the Southbank or take it higher on the Eye for their Winter Cocktail Experience with festive drinks made by the Cocktail Trading Co. boys.
Westminster Bridge Road, London SE1 7PB
______________________________________________________
You Missed Out...
B&H Seasonal Suppers: Fish Feast - Tuesday 1st December
The third and final in their three-part banquets series, this feast at Bourne & Hollingsworth is all about fish. Marking the launch of The B&H Kitchen and welcoming new exec-chef, Andy Gray, each course will be expertly paired with bespoke cocktails or glasses of wine and things will be getting seriously fishy.
B&H Buildings, 42 Northampton Road, London EC1R 0HU // Tuesday 1st December // £70 + booking fee
Mid-Week Solo Supper Club - Wednesday 2nd December
Single people, stop swiping left and throw out that microwave mac 'n cheese because this supper club is where you wanna be. This Caribbean-inspired dinner is designed to get you sharpening your knife skills and eyeing up the talent. (You don't actually have to be single to go, just be prepared for come-to-bed eyes over your jerk chicken.)
Calthorpe Project, London WC1X 8LH // Wednesday 2nd December, 7 - 9:30pm // £18.50 + booking fee
The Cheese and Wine Festival - From Friday 4th December
Nothing goes together quite like cheese and wine so we're all over this goddamn festival of the stuff. Bringing together the best ethical and artisan produce from all corners of the globe, you can sample and buy from the country's top makers as you walk around but we think the party's at the tasting theatre. That's right. Cheese and wine theatre. Get in.
Business Design Centre, London N1 0QH // Friday 4th - Sunday 6th December, 1 - 3pm // £12 + booking fee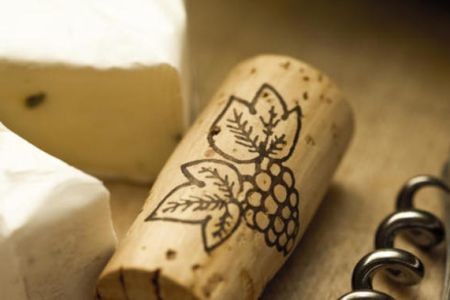 Kansas Smitty's Late Late Show - Saturday 5th December
If you haven't checked out this wicked jazz and Juleps bar yet, you're doing it all wrong. For one night each month, they throw their doors open 'til 3am for some big party fun. They don't mess about here, it's go hard or go home. Tunes from their house band will keep you going all night and the Juleps will be flying off the bar.
Kansas Smitty's, 63-65 Broadway Market, London E8 4PH // Saturday 5th December, 10pm - 3am // £6 + booking fee
Sky High Yoga - Wednesday 9th December
Feeling the weekend? Got the guilt? Prepping to each an entire turkey at Christmas? Man up! Hot chicks in lycra saluting the sun in the early hours will get you back on track. Hit the Sky Garden for a sunrise yoga sesh, panoramic views on the 37th floor and super smoothies. Go and get your yoga freak on!
20 Fenchurch Street, London EC3M 3BY // Wednesday 9th December, 6:30 - 7:30am // £10 per person
Little Cooking Pot Supperclub Christmas Especial - Thursday 10th December
Eaten too many Pret Christmas sandwiches (as if) and looking for a change in festive feasting? Get merry and fiesta with the Little Cooking Pot's Christmas Especial supperclub! Kicking off with Margaritas, secret Santa gifts and some specials guests, it'll be muy caliente! Feliz Navidad, bitches.
Bodega 50, 50 Allen Road, London N16 8RZ // Thursday 10th December, 7:30 - 10:30pm // £25
Christmas Jelly Workshop - Thursday 10th December
Don't think you're ready for this jelly? Think again 'cos Bompas & Parr are opening their kickass culinary doors to their secret workshop to explore the world of boozy jelly. That's right, WORLD; from setting techniques to gel science and unmoulding with confidence. Casual. Get an introductory mulled cocktail, nibbles, some jelly history then it's onto the kitchen for a demo before getting your hands on their moulds and making your own two wobbly wonders. We're all about the Bramble Whisky Sour jelly. Boom.
B&P Kitchen, 17 Rushworth Street, London SE1 0RB // Thursday 10th December, 6-9:30pm // £50 + booking fee
Gourmet Vegan Cooking - Saturday 12th December
Wanna learn wicked kitchen skills? Chop like a badass chef, understand how to balance flavours, learn technical methods like braising, poaching and emulsifying, improve your presentation and most importantly, stuff your face with epic vegan food. It's all here at this cooking masterclass with banging chef Anton Petrov. Get involved!
Made in Hackney, 3 Cazenove Road, London N16 6PA // Saturday 12th December, 12 - 4:30pm // £65 + booking fee
Spirit Social Winter Series - Thursday 17th December
Duppy Share rocked our summer with their Jamaican rum parties in Notting Hill and now they're taking it into the winter for some pop up times to warm them cockles. They'll have a whole heap of cocktails made with Black Cow vodka, illicit Irish spirit Ban Poitin, Belsazar vermouth, and our favourite non-alcoholic spirit Seedlip. Add Made of Dough's pizzas and tunes beating in from Sombrero Sound System, we're all ready for winter.
Maxilla Hall Social Club, 2 Maxilla Walk, London W10 6SW // Wednesday 14th October, 6-11pm // Tickets £10 + booking fee