When it comes to Ibiza opening parties everybody's at it: bars, restaurants, clubs, club nights, shops, galleries... if the curtain is lifting, they're gonna have a party. Which is wicked, because BarChick loves parties (obviously) but sometimes this time of year can be a bit like Christmas - eagerly anticipated, undoubtedly enchanting but not entirely relaxing.  Luckily for you BarChick's social calendar is always packed, so she's an ace when it comes to diary management, check it:
March/April
The thing to remember about the first openings of the year is that everyone's gonna show up, so obviously it's important to look hot. Save the hoody and kicks for the end of the season (or the afterparty) and rummage through your wardrobe for something pretty, basically set the bar nice and high so you've got plenty of room to land, if and when you fall from grace.
Formerly known as Bambuddha Grove, this place is a bit of a local celeb. It's a Thai temple with a history as legendary as the parties it throws, if the walls could talk they'd tell tales that would make even BarChick blush.  When prioritising your diary this one is of high importance. Block out a couple of days afterwards too, you'll need a bit of time to reset you game-face.
Carretera de San Juan, 07840 Santa Eulalia del Río, Ibiza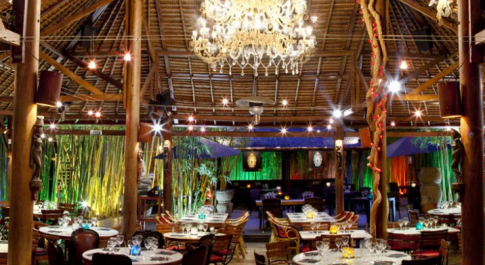 Fiesta De La Primavera (or Spring festival if your Spanish sucks) is Atzaro's grand opening. Situated in the north of the island BarChick first fell in love with Atzaro for its beauty, then for its parties, then for its spa. Suitably off the beaten track and surrounded by a grove of orange trees this boutique hotel is an agrotourismo dream. DJs, cocktails, sushi and a BBQ await those who put this date in there diaries. Find us zoned out in the garden admiring the beauty of the up-lit trees and contemplating a swim in the ornate 'lengths' pool.
San Juan, 07840 Ibiza Nueva
Rock up to this cliff-side balancing act dressed for the sun. Three floors of mischief tower over each other and frozen cocktails flow freely. Amante opened its doors for the first time last year and had fast become a local fave, even Kylie's bottom is a fan. Expect to see all the island's characters here and be prepared for big queues for the venue's two toilet cubicles, oh and parking's a bitch too, but that's the trade off for a bloody decent party, right? Fingers crossed for a full moon.
Sol Den Serra C/Fuera SN 07849 St Eulalia Ibiza
If you've been saving a frock for a special occasion, this is it. KM5's opening and closing parties are absolutely not to be missed. The island's glitterati all turn out for this one: magical bars (5 in total) nestled between trees and bushes, delicious food and loads of space to kick back in under the stars, what's not to love? Exactly.
Carretera Sant Josep, Sant Josep de SA Talaia, Ibiza, 07817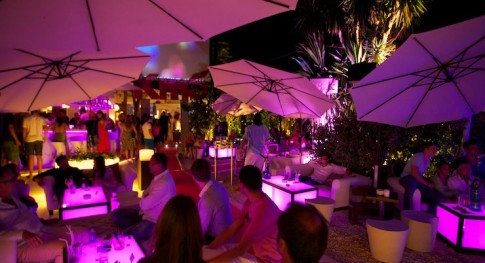 Friday 24th May: Ocean Beach Club
This place opened for the first time last year in an explosion of footballers, soap stars and Veuve. Ocean Beach Club originated in Marbs and it's not like anything Ibiza's seen before. It's pretty sexy in a perky bottoms and big boobs kinda way. Less is more when it comes to the dresscode here - if you've got a one-piece swimsuit wear it here.
12-14 Carrer des Moli  07820, Spain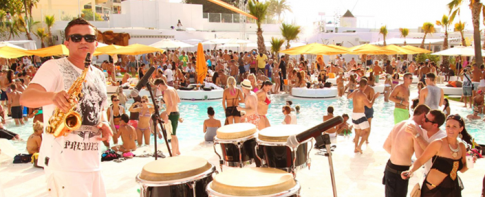 Saturday 25th May: The Zoo Project
There's something about letting loose in an abandoned retro zoo, built in the 70s that really gives BarChick some butterflies. Lounge around the pool or drink cocktails in the jungle bar before stomping it out to underground beats in the seal pit. This notorious daytime party kicks off at 4pm, arrive bright and early and marvel (or hate on your bunny ears) as people arrive in full costume or head to toe body paint, respect.
C-731, San Antonio Harbor, 28039, Spain