We'll always have Paris. And cocktails.
One of the best things about living in London? You can literally get to Paris quicker than it takes to get from one end of the Elizabeth Line to the other. But unlike the elusive Crossrail, the tracks to the French capital are very much open, which means you're only ever a spontaneous Eurostar ride away from checking out the awesome new menu at The Little Red Door.
You'll find this Parisian institution located amongst the galleries and boutiques of Paris' Haut Marais district. This place is world-famous - counted among the best 50 cocktail bars on the planet for the last 7 years, and when it comes to cocktails, these guys are never shy of breaking the mould... and that's exactly what they've done with "Grounded".
LRD's past menus have explored universal values; major architectural currents; language, and even the double facet of taste through flavours and sensations. But this menu? Well, the team have chosen to return to the fundamentals: raw materials.
Grounded explores the dynamic between producer, produce and product in a personal and perceptive manner. They've reached out and reconnected with their ecosystem through the medium of cocktails; favoured short supply chains and focussed on promoting French producers and their local products. As Little Red Door firsts go, this one is pretty awesome. They put these products at the heart of their creations for the launch of this new menu, selecting 10 ingredients and showcasing them in ways we bet you've never seen before: lemon, strawberry, tomato, olive, walnut, sour cream, buckwheat, yellow beet, red kiwi and lavender. 
And our faves...? 
From Edouard Mauger de Varennes & Jeanne Poussier, Coopérative Isigny Sainte-Mère, Calvados, Normandie.
CRÈME DE LA CRÈME,
PORTERS ORCHARD GIN,
JULES CHOPIN BLANC DE BLANC, RATAFIA
Our favourite from the menu. Served in a uniquely designed ceramic cup, this smooth, indulgent and creamy serve is like nothing we've tried before. The rich Crème De La Creme has been made by the team meticulously infusing the diary taken from the beautiful french cows with vodka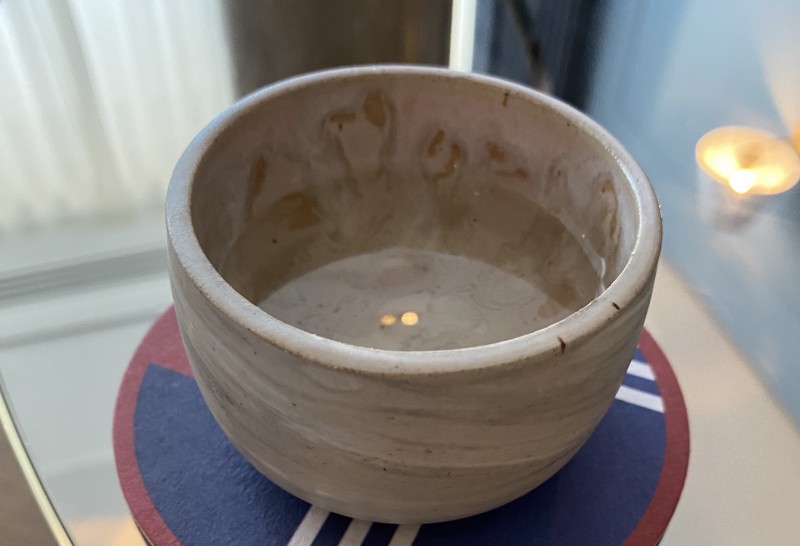 From Tom Rial, Une Ferme du Perche, L'Orne, Normandie
BEETROOT MISTELLE
WOODFORD RESERVE RYE, WHISKY,
BALDORIA BITTER, VERMOUTH
This is a LRD take on a Manhattan, all brought to life using an original ingredient of the bar, the Beetroot Mistelle. The beets are sourced from a neo-permaculture farm not far from the bar itself. The result is a fresh, almost earthy flavour that has both light and depth.
From Etienne Schaller, Agrumes Bachès, Pyrénées-Orientales, Occitanie.
LEMON BITTER
NCNEAN BOTANICAL,
BOTANICAL SPIRIT
PÉTILLANT
We bet you've never tried the specific citrus used in this cocktail. Grown on a farm in the foothills of the Pyrenees mountains which is dedicated to producing hundreds of unique and organic citrus varieties, the Poiremello is the very large, very pithy and VERY bitter variety of citrus used to make the Citrus Bitter in this cocktail. It comes served with a glass of sparkling perrier on the side so you can fizz up your serve (the bubbles really bring out the subtle floral notes going on in there)
From Julien Latour, Épicerie Fine Latour (Christophe Latour), Lot-et-Garonne, Nouvelle-Aquitaine.
RED KIWI WINE
FAIR BIO GIN
WHITE TEA
The Red Kiwi is actually a fruit native to China, but obviously, the LRD crew haven't travelled all the way to Asia to source the fruits for this particular serve. They found a local producer who propagates and sustainably grows it in a solar-powered greenhouse in France. The team infuse the whole red kiwis into a neutral grain spirit before cold-distilling the infusion. There are a few more scientific processes that go on before this light-bodied cocktail becomes the finished article - and that's why these guys are the best at what they do.
The Grounded menu is now available at Little Red Door in Paris. Expect some of the serves to change with the seasons (sustainability is key, here) but you can guarantee that the creativity and innovation will remain a constant.