Shaken, stirred, dry, dirty or with a twist...
Main photo credit:  Dukes Bar, London
From the driest to the coldest. Like a good cuppa, perfect Martinis should be simple to achieve, but there's a major difference between a good and a great one. Here's BarChick' round-up of London's finest.
THE SLICKEST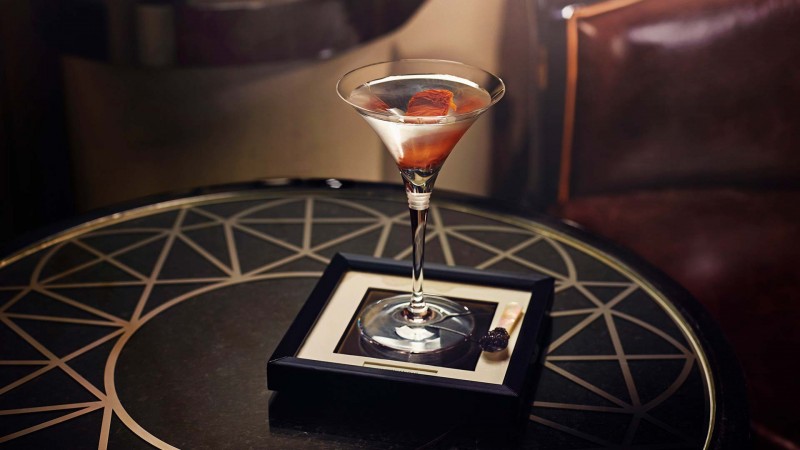 The legendary American Bar at The Savoy may have been the first place to serve a Martini in London, and it's still one of the best today (you'd kind of hope so with all that practice). It's all in the details, and with an award-winning team like this at the helm, you're in for a treat. They stir their with chunks of block ice for maximum chill and minimum chips of ice, and also adds a hint of grapefruit bitters to the gin as a signature twist.
THE COLDEST
The menu at Artesian is all about "minimalism", with a series of cocktails all made with just two ingredients. You have to go off-menu for a martini, but luckily the mantra still works. Grey Goose or Bombay Sapphire are served at five degrees below zero alongside three different types of olives, designed to enjoy match with the flavour of the drink as it gradually warms up.
THE DRIEST
If you like your Martini as dry as the desert then head to the bar with no name at 69 Colebrooke Row. The crew have been working away in the lab and created what some say is the world's driest Martini; the trick is in the few drops of grape seed extract for extra astringency. 
THE LEGEND
Rumour has it that Ian Fleming came up with James Bond's 'shaken, not stirred' line in this bar, say no more. Dukes' Martinis are served chilled straight from the freezer, no ice needed. Plus bar manager Alessandro Palazzi gets extra points for his charm, and for being one of the first to use Highgate's Sacred Gin and vermouth in his.
THE SHOW OFF
The Connaught bar means cocktail perfection, and their black lacquered Martini trolley is something else. Wheeled out by one of their sexy Italian barmen, you can custom build your own and discuss the bitters or spirits that take your fancy. BarChick loves the liquorice, and with its theatrical glamour from start to delicious finish, neighbours will look on in envy.
THE OLDEST 
Rules is the oldest restaurant in London (at least it is for this story), and if you head upstairs to the bar you'll find meticulously created cocktails made with modern ingredients and yesterday's flair. It's a bartender's favourite, so pull up a stool, or sink into a quiet corner and get the Martinis in, enjoy with a lit fire in winter and a slab of Stilton if you wish.     
THE FLIGHT
What's better than one Martini? Three mini ones! Swing along to The American Bar at swanky hotel The Stafford London for the Beluga Vodka Martini Tini Flight. Try Beluga Vodka in a trio of different styles - Noble, Transatlantic & Allure - all with its own garnish to accentuate the creaminess, crispness and complexity of the Martinis. The kind of boozy education we're here for, quite frankly. 
THE SMALLEST
Proof that great things come in small packages. The One-Sip Martini from Tayer & Elementary is made with Tayer vodka, Martini & Rossi Riserva Speciale ambrato vermouth, Una Palma fino sherry, and a single, EPIC, blue cheese olive. Small but mighty.  It might take more than the one sip to finish, but the best thing is that it's half the size so you can have twice as many. Boom!