Who's the daddy? We find out...
There's a new whiskey in town, and the man behind it is as characterful as the liquid. After enjoying an animated virtual tasting with the face found on the bottle, we couldn't resist learning more about The Daddy himself. Time to meet the maker of Daddy Rack Whiskey.
Let's start at the beginning: who are ya and what are you the maker of?
I am the guy who was born above my dad's off licence in Portobello Road, grew up in the wine and spirits business, and from 15 started an apprenticeship in spirits, spending time with truly great distillers, mainly in France. 15 years later I was blending for major UK supermarkets and my brands in Cognac, Calvados, Armagnac, and then creating recipes for Gin and liqueurs and Caribbean rum... but my ultimate goal was one day make a whiskey - an American, corn driven whiskey that was, in my mind, something pure, traditional and innovative, which would be respected by the local whiskey fans and distillers.
Oh, and my name is J. Arthur Rackham.
You have just launched Daddy Rack whiskey, can you summarise the vibe and taste of this whiskey for us in one sentence? What can people expect from a dram?
It is pure and clean, with the natural flavour notes from the high-grade ingredients, all retained and mellowed, showing how much love this spirit has had from farm to sour mash, to "light" double distillation, and a pick of lightly charred barrels, and finally not one, but two of the signature Tennessee Lincoln County Maple charcoal filtration to double mellow (I like long sentences). So a traditional, handcrafted "Straight" ie no colouring or added flavours, just my interpretation of fine Tennessee whiskey.
Did you have an idea of exactly what you wanted to create when you started production, or was it a series of trial and errors before you had your eureka moment?!
I work with great spirit distillers who share the same values as me. It's always been about the best ingredients which I can check and approve, fermentation of mash to get the most character from the congeners, and then light touch distillation to preserve all the good congeners/flavours. Then the work I really get involved in: the barrel ageing, cask choice, location (reflecting how spirits age differently in different conditions) and blending! 
Corn whiskey is for me the highest mountain I could climb. High congeners, amazing melodic flavours, but also sharp notes from the sour mash. My work as a conductor of this work is how to preserve the good congeners and notes, and mellow out what should not be in the final symphony... it's been an amazing work of rehearsals and repetition, a challenge over 3 years from distillation to bottling. Actually legally in Tennessee, which has far stricter production regulations than for Bourbon, the youngest can be a 2-year-old whiskey. In fact, most Tennessee whiskey makers do not declare their age on the label, and most are not "Straight" whiskies, as Daddy Rack is, which by law means nothing can be added ie colouring or anything to change or mellow the flavour.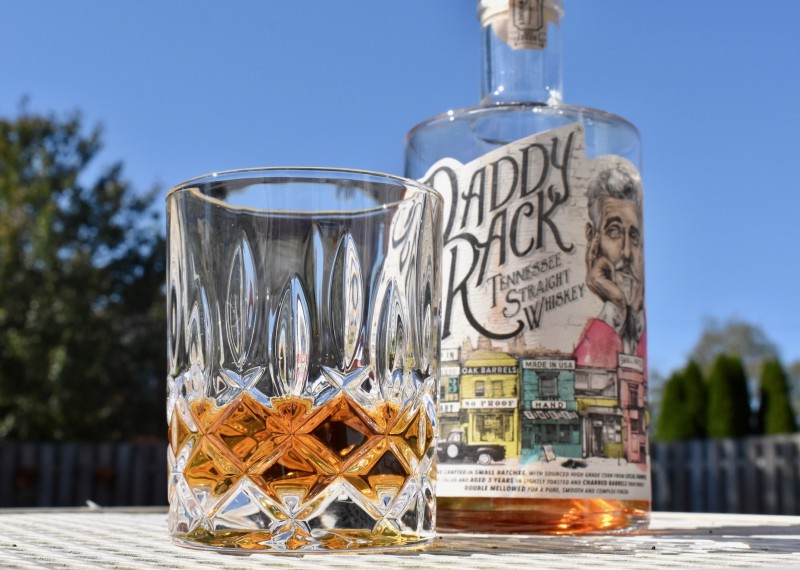 I had a great starting point with my distiller in Columbia. I loved everything they were doing from ingredients, to milling the grain, the sour mash, distillation and the first Maple Charcoal filtration. My work started from there, and with my experience in barrel ageing and blending to create my unique whiskey mine - my signature.
I love younger spirits. I have written a paper "Age is not Everything", I love well made, innocent pure character, with just enough maturity to give that glow of indulgence.
My work was on barrel picking. All are char3 brand new American oak, a lighter char than most would use (ie char4) so I don't strip so much out of the good congeners during ageing, and then the work we did was to research the perfect algorithm of barrel pick from the seven Rackhouses, and from the three key tiers - upper with high evaporation, mid and lower with lowest evaporation of barrel ageing. Then I had to make the blend - the real fun part! Amazingly, the rich colour is gained between year 2 and 3! So after the final light maple charcoal cleaning out the last of the congeners not wanted, we get Daddy Rack Tennessee Straight Whiskey, with all this love and care summarised on the label for all to read.
Tennessee whiskey is often left to age to around 4 years, but you chose to bottle at 3 – why did you choose to create such a young whiskey? What do you think the benefits are of bottling early? 
Well, on top of what I said earlier, I should mention that in Tennessee, spirits in barrel mature around 4 times faster than Scotland or France, so the climate has a lot to do with it too! Don't get hung up on age statements, just how pure and well-made it is crafted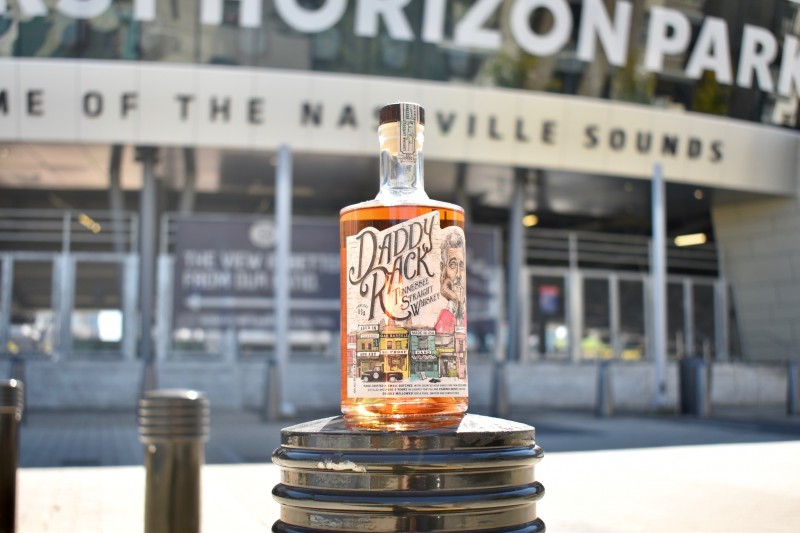 Are you going to let any of your whiskies age for a little longer to see what happens?
Yes indeed! This year we take our next step. Single Barrel, Cask Strength Straight Tennessee Whiskey! So far we have our eye on 10 barrels, all now 4 years old and again all char 3 barrels from different locations in the Rackhouses. Each will give around 180 bottles, with a cask Strength of around 55% abv, it is wow - really wow! Each bottle will bear the cask number, bottling date and my signature: J Arthur Rackham. The launch date for the very limited release is later this year.. but that's all you're getting for now! Half has already been pre-sold to our fans in Tennessee, and at least 4 barrels will be allocated to UK fans, so watch this space, BarChick.
Why did you decide to create a whiskey and not a different spirit? What is it about whiskey that tickles your pickle?
I've had a lot of experience in other spirits, but whiskey is my drink of choice and I wanted my own, and one that was genuinely something real and innovative. Especially a corn whiskey. Bourbon drinkers I hear often say "you can't make a great whiskey with such a high corn mash"... yes you can! As I said, it's been my mountain, one which has been a joy to climb, and we're still going up, up up!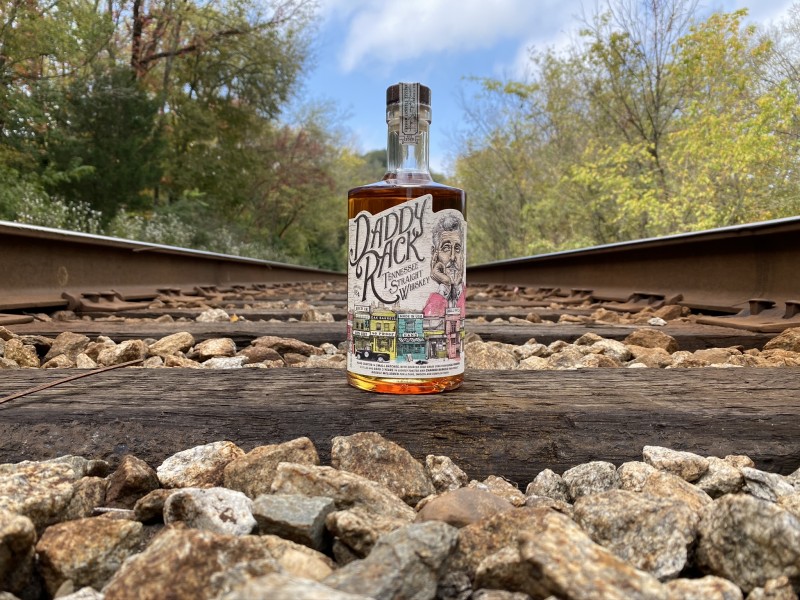 You're a Brit, living in England, making an American whiskey. Why did you decide to create an American whiskey when English whisky is such an emerging market? And why specifically a Tennessee whiskey?
It's not been done before, but it was something I always knew I had to do. I feel like a pioneer. It's a much bigger challenge to get corn whiskey right, and I love nothing more than a challenge. It's also so much more of a challenge than bourbon because there are much more strict regulations. Also, I just love America and the Southern States, Tennessee in particular - the people, the music, the culture - I feel at home there. 
If you could teleport yourself to any bar in the world right now, where would you go, what would you order, and who do you hope is there to share a drink with?
There are several bars in Nashville which I long to hang out at again, with my friends there, listening to country music and enjoying some ribs... but one bar I long to go to, to be reunited with my long term friend Papa Jules, is his beach bar in Barbados, La Cabane. Papa is a kindred spirit, a good friend, and he took my son Jack under his wing at Mahiki some 12 years ago as a barback and personally trained Jack as a mixologist. Papa is family, I miss him, and want to chill with him soonest.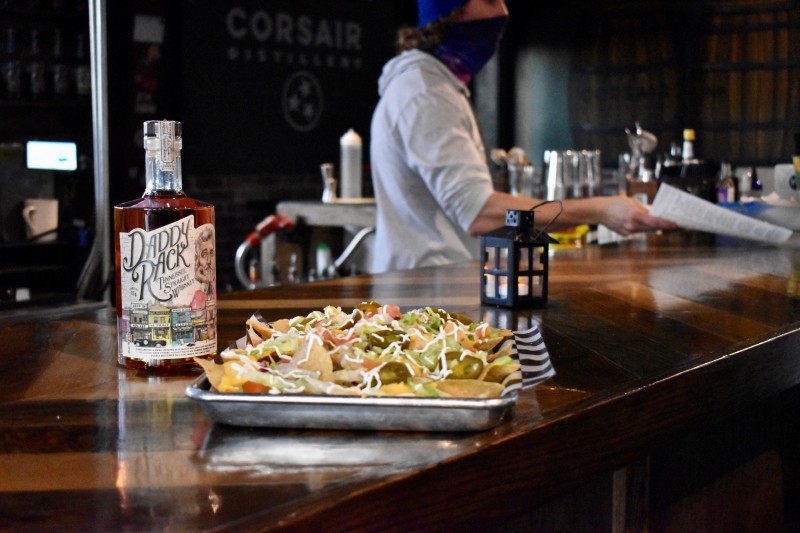 How do you prefer to drink Daddy Rack?
I love sours, and I just heard about a recipe with Crème de Pêche which I want to try which is something a step further than our Signature Cocktail.
We're thirsty. What cocktail would you create especially for BarChick using Daddy Rack?
It's got to be the Rackhouse Lemonade. I spent time with my mate Simon Difford, who lives in the nearby village here in East Sussex, and the Rackhouse Lemonade was born and it is amazing… we tried the same recipe with other Tennessee Whiskies and also Bourbons, and we smashed it! It just perfectly suits our flavour and character, and it is awesomely refreshing and dead easy to make. 
45ml Daddy Rack
10ml Gabriel Boudier (my favourite liqueur producer) Crème de Pêche
15 ml of fresh lemon juice
All built into a highball and topped with about 90ml of lemon-lime soda, 7up, Sprite, or premium lemonade eg Fever-Tree! Your choice. 
What has been the biggest challenge creating and launching Daddy Rack, and what's next?
Being brave!
Setting up a new USA business, with a team based in Nashville, a Daddy Rack marketing team, and a team in Miami to run the back office, logistics, accounting, and then being real careful who we work with for each State launch, which started in Tennessee, then Georgia. We have been blessed and so far not made any missteps, and getting a lot of appreciation, and momentum, which feels awesome.
Then there's the rest of the world! We just signed a deal with Russia, with a distributor who we are excited about, and are constantly speaking with distributors in other markets. 
We don't want to run before we can walk, so we are careful in each step, and very importantly making sure we support each market with marketing resources, so we build love for the brand from the ground up – true, sustainable love. We are super proud to have two charities now - we are supporting CORE in the USA, the national charity for hospitality workers with children, and we have a neck collar on every bottle about CORE and donate 50cents a bottle, and are shortly making our donation of $6000, which has been mainly used for Covid relief. For UK/Europe, we're doing the same with Equal Measures, the charity focused on improving diversity and tackling racism in the hospitality industry. Just like CORE, we'll be donating 50p a bottle so we're so excited about this.