And so ends the longest winter in the history of all time. Hallelujah! With Spring comes the end of the long dark nights, the gradual reopening of the hospitality industry (FINALLY!) and the launch of some epic new drinks... It ain't just the bees that are buzzin', baby!
New Cans:
MOTH cocktails
Some nights you feel like channelling your favourite bartender and shaking up a 10 ingredient mixology masterpiece complete with foams, garnishes and bonkers glassware. Some nights the only thing you want standing between you and your cocktail is the crack of a ring pull. These new canned cocktails from MOTH are for those nights. MOTH (Mix Of Total Happiness, fyi) is a wicked new fam of canned cocktails. They've kicked things off strong with a classic collection: Negroni, Margarita, Espresso Martini & Old Fashioned. And they all hit the mark. Crack on, lads.
MOTH cocktails are available to buy exclusively from Waitrose for £3.99 per can.
Seasonal Cider from Umbrella London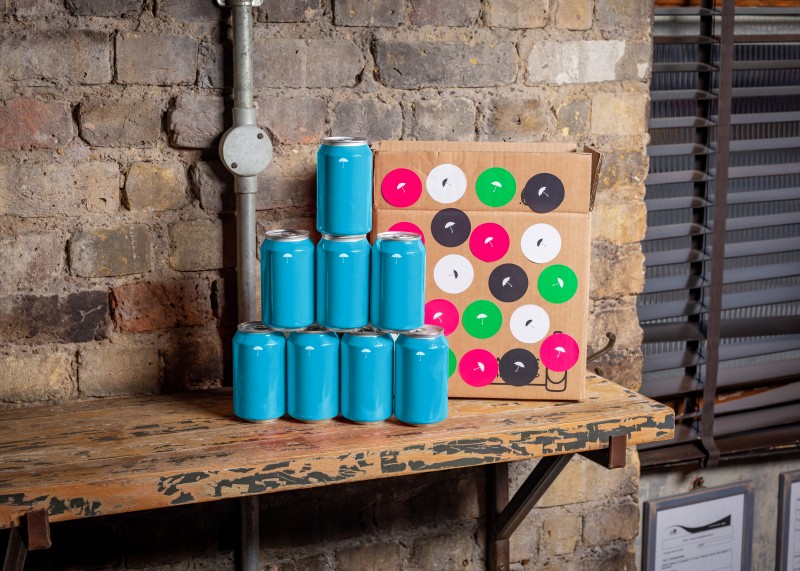 Always look on the bright cider life. That's the lyric, right? It's definitely the mantra the crew at Umbrella London seem to live by with their wicked new line of craft fruit ciders inspired by the seasons. London's only indie cider producer kicked off their new line of seasonal canned serves back in January with a traditional apple cider made with British Dabinett and Cox apples, and a tart rhubarb cider made using dessert apples and fresh-pressed British rhubarb. Of course, with a new season comes a new can to the colourful line-up; their Spring inspired Gooseberry cider has just dropped!
Get ya hands on these bright cans from Umbrella London
Kiss of Wine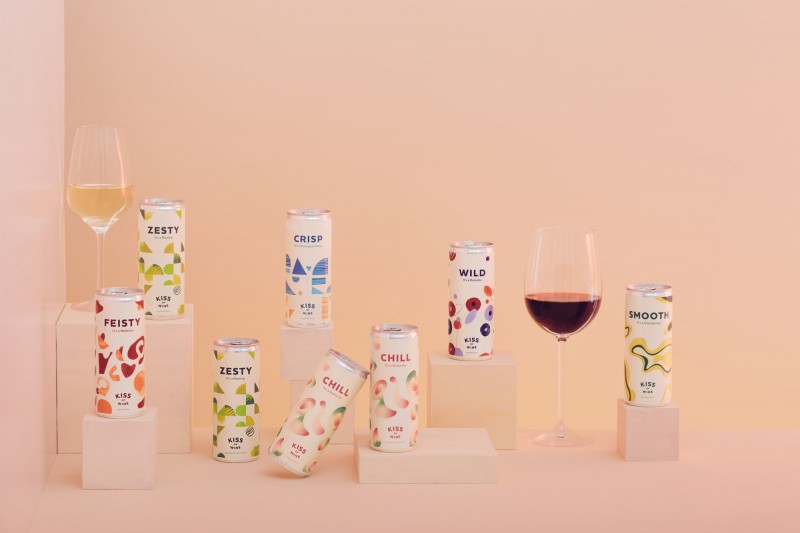 It's almost tinny season, baby, and we're only a lockdown lift away from the 3am Friday night-bus home with a can of something cold in hand. Yeah we'll say it. We've actually kinda missed commuting (home), so we've been getting on that Friday feeling early with this slick new Kiss Of Wine collection. There are 8 chic cans of vino; two red, four white and two rosé wines from some of Europe's best independent, artisan winemakers (including a producer who supplied Michelin-starred restaurants, and another who trained in Sancerre - ooh la la!). Keep them in your fridge and get ready to crack your weekends wide open.
The wines are available as one-off 'party packs' or flexible subscription services from their website.
White Claw Mango
Are we about to have a #WhiteClawSummer? All the signs say hell yeah we are! The cult brand that lead the Hard Seltzer revolution (that just won't quit) stormed UK shores last year, and now reinforcements are on their way in the form of new flavours bringing serious summer vibes. The new White Claw Mango uses only sparkling water blended with triple distilled alcohol and a hint of natural Mango fruit. Those sunny days we've all been craving are what these cans have been made for, so get it chilled in your fridge ready for when the sun decides to show its face.
White Claw Mango is available from selected Tesco stores and from the White Claw site. Image credit: Bahama Breeze via Facebook
Feel Good Drinks
'Good' is definitely not how we imagine feeling post-lockdown-lifted-lash, so we're gonna be sensible & ensure we're getting as much hydration into our system as we are booze. Fancy water is having a moment right now & tbh we're here for it. Feel Good Drinks is a range of 100% natural sparkling waters in fruit-forward flavours like Peach & Passionfruit, Rhubarb & Apple, and Raspberry & Hibiscus, with less than 27 calories per can. What's more, 3% of sales go to charities that support personal and planetary wellbeing. So you can help humanity & hold off the hangover with each can. Nice.
Feel Good Drinks are available to purchase from Ocado, Booths, WHSmith Travel and via feelgooddrinks.com RRP £1.19 per 330ml can.
New Spirits:
Orange & Cocoa Gin from Elephant Gin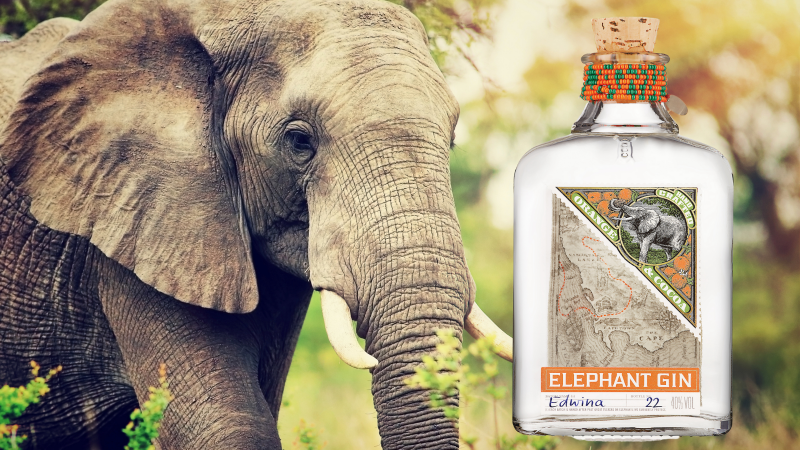 An awesome gin with flavour notes of a swanky chocolate orange that also helps save the elephants? Uh, can we get a hell yeah?! Elephant Gin has picked up a bunch of awards for the quality of their juniper-based spirit that uses rare African botanicals, and now they're adding Orange & Cacao to the mix. Sweet & zesty orange meets the intensity of roasted cocoa beans to create a spirit that's silky & citrusy with hints of chocolate. Tasty AF, we assure you. What's more, the Gs at Elephant Gin are also donating 15% of the profits from every bottle sold to African elephant conservation. Put this on your wish-list now.
Elephant Orange Cocoa Gin is available from www.elephant-gin.com from 26th March 2021 priced at £31.00 per 500ml bottle.
Fractal 2.0, and Anne-Sophie Pic Gin from Audemus Spirits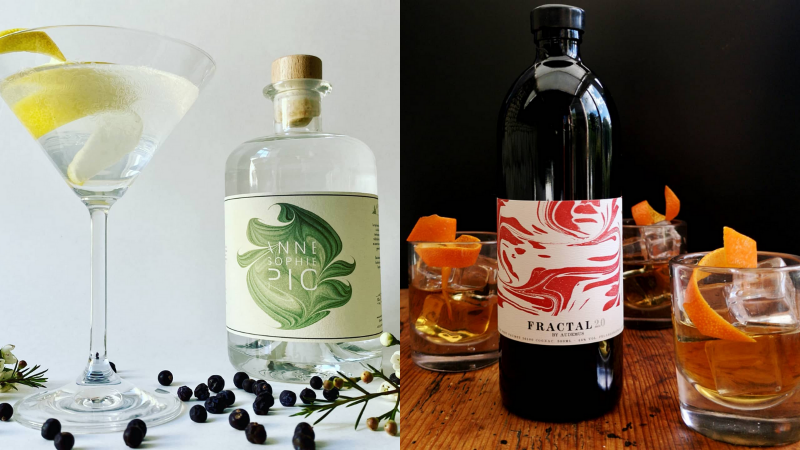 Wow, those mad geniuses at Audemus Spirits sure are feeling generous - they're presenting booze-lovers with not one but TWO innovative new tipples to try. What do you get when you put a Michelin-starred chef, a sommelier + a distiller in the same room? A badass gin inspired by complex flavours & epic cuisine. Anne-Sophie Pic Gin has notes of exotic pepper and fresh citrus, as well as a hint of Japanese smoked tea for that lingering finish. Make ours a Martini, please. Then there's Fractal 2.0 - a hybrid spirit that refuses to be categorised & is freestyling it, yo. It combines a Rose Geranium eau-de-vie with cold-infused coffee to create a full-bodied and warm flavour profile that's lifted with floral notes. So it's kinda like drinking a rich aged spirit, but there's a decidedly delicate touch. Sounds intriguing, right? Enjoy yours neat or in a banging twist on an Old Fashioned. Be quick about it though - there are only 250 bottles available. 
Both can be purchased from audemus-spirits.com
Starward Left Field Whisky
This Australian distillery already has a load of stars in its whisky constellation, but this new addition to the Starward galaxy has been created specifically with our European palates in mind, and oh baby does it shine. This Single Malt has been left to mature in French oak casks which previously held Australian Shiraz, Cabernet and Pinot Noir. With the barrels still practically dripping with juicy wines, the whisky in these Left Field bottles has a rich and spicy mouthfeel that our European mouths are seriously vibing. We've been sipping it neat, but this is a dram without boundaries - on the rocks, in a cocktail, with a mixer - they sky's the limit.
Starward Left Field 70cl RRP £35 - launched in the UK in February and available to buy in Waitrose (and PS. it's currently discounted. Get on it!)
El Sueño Mixto Tequila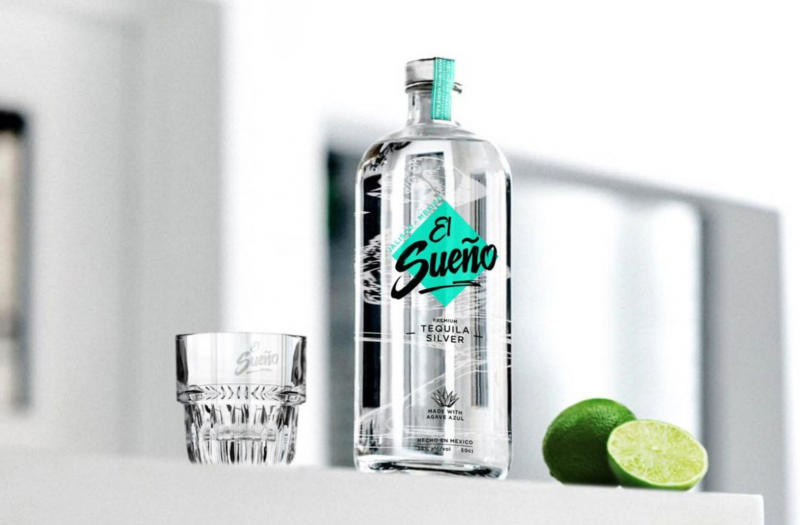 Budget tequila is a bit like budget loo roll - functional but will cause major regrets later. But hey, we can't all afford bottles of Don Julio 1942 on the reg, right? Enter El Sueńo, a Mixto tequila with a premium vibe that ain't gonna have you weeping into your credit card bill next month. New to Mixto tequilas? Let us give ya the 411: Mixto tequilas are essentially a mix of Tequila and a spirit grain, and this one has been created by the crew from one of our fave tequilas, VIVIR, using the same high-quality ingredients, traditional production methods and natural volcanic spring water from their own distillery in Mexico, but with fewer agave plants in the production which means less dollar to produce, and less to buy. Ca-ching!
El Sueño Silver and El Sueño Gold are available as both 50cl (RRP £16) and 70cl (RRP £21)
Tanqueray Blackcurrant Royale + Tanqueray 0.0%
You thought you managed to achieve a lot over lockdown 3.0? Chances are you ain't got nothing on the crew at Tanqueray. In February, they launched an epic new gin bringing all the extravagance of the country it was inspired by. That's France, y'all. Tanqueray Blackcurrant Royale blends the four botanicals of Tanqueray London Dry Gin with French blackcurrants, vanilla, and the exotic floral notes of black orchid. Lavish, luxurious and killer in a French 75. Sacre Bleu, bebé. And then, cos one launch a quarter ain't enough for this best selling brand, they caught the non-alcoholic wave and brought out Tanqueray 0.0%. It's rocking all the botanicals you'll find it it's boozy counterpart, so it actually tastes like it's boozy counterpart. That's what we're talking about.
Tanqueray's Blackcurrant Royale: 70cl RRP £25 - launched 17th February on Amazon and in selected stores.
Tanqueray 0.0%: 70cl RRP £16 - launched 22nd February in Sainsbury's, online at drink supermarket and will be available in other national retailers from April.
Daddy Rack - Tennessee Straight Small Batch Whiskey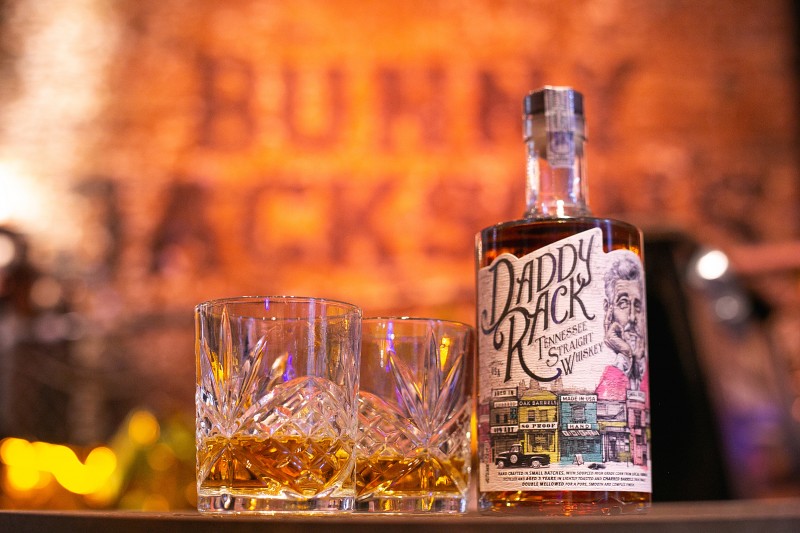 Clear some space on your whiskey shelf, cos there's a new daddy in town. This original Tennessee Straight Small Batch Whiskey is bad-ass. They say 4 years maturation is the sweet spot for a Tennessee whiskey but oh man, they've done some magic in just 3. Tasting it is like a trip to the fairground. We picked up toffee apples, banana fritters & popcorn - and it's an absolute ride. With all that going on, you can bet ya bottom dollar it bangs in a cocktail. Stir it down into a Manhattan, or build up their signature Rackhouse Lemonade over ice: 45ml Daddy Rack, 20ml Crème De Pêche, 15ml Lemon juice & 90ml FeverTree lemonade. 
Daddy Rack 70cl RRP £35.95 - available to purchase from Royal Mile Whiskies from March.
Mezcalite - Mezcal Liqueur
You might already be at the BFF stage of your relationship with mezcal, but how about adding it's fruity little step-sister into your gang? This mezcal liqueur is a killer new artisinal drink made with top-notch mezcal and local Mexican fruit. It's all cultivated and collected organically by Oaxaquena families from the regions of the coast. They they let those fruits chill with the mezcal for 8 months so it builds intensity with the smoked flavour of the maguey. What you get in the bottle is a juicy, well balanced liqueur with a few savoury, earthy nods. How to drink it is up to you. The BarChick way is is in a fruity twist of a mezcal Margarita.
Mezcalite Liqueur 70cl RRP £24.95 currently comes in Mango, Passionfruit, Coffee, Tamarind, Orange & Hibiscus available through Master of Malt & The MexGrocer
Grace O'Malley Irish Whiskey
If there is anything more bad-ass sounding than a 16th Century Irish Pirate Queen, we can't think of it. This Irish blended whiskey is launching in the UK just in time for St Patrick's Day, and it's one of the first if its kind to be named after a woman - and a fierce woman at that. Grace O'Malley is a bit of a legend of centuries gone by, so they've put her name to a pretty epic dram which boasts one of the highest malt contents in the blended whiskey category at 46%. It's a blend of double-distilled and triple-distilled whiskey, which gives a rounded vibe on the palate with some fruity undertones. Chances are you'll pick up sweet spices and a hint of Middle-Eastern pastry.
Grace O'Malley Blended Irish Whiskey 70cl RRP £33.99 - available to order here.
Jim and Tonic
Thought gin couldn't get any more hipster? You might wanna think again. The craft spirit scene has another player on its hands, this time offering a spirit that's sustainable and environmentally friendly, with methods that reduce waste, reuse resources and regenerate the London surroundings. Cracking. Community gardens supply ingredients & they support local social enterprise groups who employ, train and mentor disadvantaged youths in gardening and horticulture. We're gonna get better acquainted with 'Roobee', the Rhubarb Pink Gin. Wherever Jim happens to be, we salute him.
Available at jimandtonic.com
Salcombe Gin 'Easterly'
Drinking booze... and an Easter egg hunt... sounds like it could either be an awful idea or the most fun ever. You know what, we're not gonna risk it - instead we're gonna combine these two activities in our glass with this smooth new gin that takes you on a lil' trip down memory lane. Expect notes of rich vanilla, sweet cherries and a smooth chocolatey finish from organic cacao nibs in this seriously indulgent spirit that evokes all the fun of a childhood Easter egg hunt. Sit back, get sipping and let the kids hunt for the eggs while you get lit. Chumps. 
Available for a limited time from www.salcombegin.com/shop, The Victuallers & John Lewis for RRP £37.50 per 50cl
Equiano Light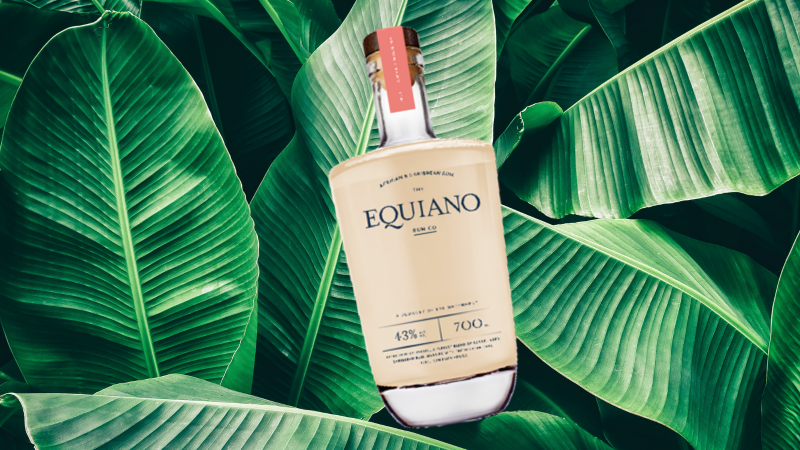 If you consider yourself a bit of a rum lover then this is one release to have on your radar. It's the second expression from The Equiano Rum Co, created by co-founder and Global Rum Ambassador Ian Burrell (this man has more knowledge about rum than a boat loada pirates). The world's first African & Caribbean Rum (merging lightly aged molasses rum from the Caribbean with fresh sugar cane juice rum from Africa) is inspired by Nigerian-born writer, entrepreneur, abolitionist and freedom fighter Olaudah Equiano. The subtle notes of ripe sugarcane are banging with hints of natural vanilla and citrus, making this a cracker in a daiquiri. Summer, we're feelin' ya already.
Launching 12th April. £2 from every bottle sold through equianorum.com will go to The Equiano Rum Co Foundation, supporting Anti-Slavery International throughout 2021.
New Wine & Fizz:
Rosé Prosecco Doc
We thought we'd had enough of talking about "bubbles" this pandemic, but turns out when you put them in a glass, we're still very into it. Prosecco DOC Rosé was officially given the green light by the Italian government back in May 2020, and then exports were allowed from the tail-end of last year. Remember when everyone started losing their sh*t over this Italian plonk a few years ago? Well we're predicting some rose-tinted de ja vu now that pink Prosecco is 100% legit (as long as its made using between 10% & 15% Pinot Noir alongside Prosecco's signature Glera grape). With Rosé season skipping into view hand-in-hand with Spring, popping bottles of the pink stuff is on the cards for us for the foreseeable.
Rosé Prosecco is now very much available in the UK. It's your job to find your fave. 
RUMOR Rosé
Rumour has it there's a new Rosé on the block (sorry, we had to)... and what's more, it's bringing a killer combo of citrus & red fruit flavous to your wine glass. Spring is most def on the way, which means warmer days, shorter nights & plenty more chances to get on the pink drink. RUMOR Rosé blends Grenache, Cinsault, Syrah, Mourvèdre and Vermentino grapes which gives it the moreish dry flavour profile, without any bitterness. Plus it has a super low sugar content, so there's none of that heavy sweetness weighing it down. Looking forward to spring? Get one of these babies chilling in your fridge and you really will be.
RUMOR Rosé is available to buy from 31Dover RRP £29.85.
Van Hunks Sparkling Mead
This is a couple'a hunks you're gonna want to get to know this Spring. Chances are when you think of mead, you think of medieval flagons swilled around by an inebriated Friar Tuck... but honey, time to cast those perceptions aside, cos Van Hunks is bringing this "old school" drink it up to date. Dunno WTF mead is? Basically, it's a honey wine, made by fermenting honey with water, sometimes with various fruits, spices, grains, or hops. In the case of Van Hunks, they've stuck to only three ingredients (honey, yeast and water) to create their Brut Sparkling Mead and a Brut Rosé Sparkling Mead. If you've got a palate that's evolved away from overly sweet sugary drinks, these dry bottles of fine fizz are gonna be your jam.
Van Hunks Brut & Rosé Sparkling Mead 75cl RRP's: £25.00 - Available from vanhunksdrinks.com
STILL by Hattingley - Chardonnay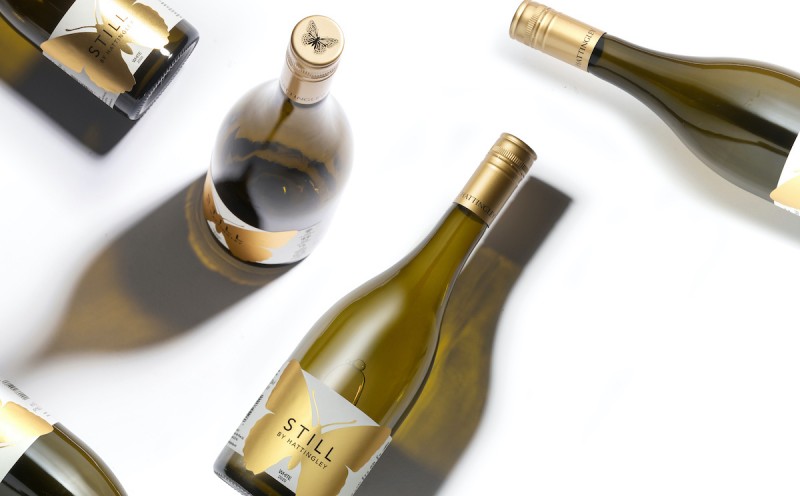 When we're drinking a glass of English sparkling, it's more often than not a bottle of Hattingley. This vineyard in Hampshire is at the front of the pack when it comes to England's answer to Champagne, but they haven't stopped at the fizz. Over the last few years, they've also been giving the still wine producers a run for their money, and they're about to launch their first-ever still white wine; a fresh, apply Chardonnay with a creamy texture, and a long dry finish. It joins their 2019 still rosé, and 2016 still red pinot as a bottle you're gonna want on your garden table this Easter.
STILL by Hattingley Chardonnay RRP £19.50 launches 1st April - available to purchase on their website
New Deliveries:
Sin Gusano Mezcal Subscription
If you haven't got a bottle of Mezcal in your home bar yet, this new subscription service is gonna change that up, and keep it changed every other month. Sin Gusano is on a mission of agave spirit education, launching a subscription service that's bringing the smokey enlightenment (and bottles) your casa bar needs. The bi-monthly delivery features two rare taster bottles along with a deep-dive into each distillate, including videos and producer interviews. 
RRP £49.50 every other month. Start your subscription: www.singusano.com
Canvas - Bar at Home Experience
Canvas is a hot new delivery service bringing a legit 360 cocktail bar experience to your crib. Every box is created in collab with the best bartenders in the biz & contains a selection of snacks & pre-mixed cocktails + extra little touches like candles, coasters, room sprays & a banging playlist to ignite your senses & bring the bar to life. 'Cos going out for cocktails is about more than just the liquid in your glass, yo. The first box, Primavera, has been created by Ed Procter to celebrate the Catalan tradition of aperitivo. We're talking 'golden hour pre-dinner drinks in Barcelona' in a box vibes.
RRP £75 + £5pp, designed to be shared by two guests. The guestlist to join Canvas is now live, and reservations for the first box – Primavera – opened on 1st March.
Savoy At Home
The end is nigh, my friends. Can you taste the freedom? Just imagine how good it's gonna taste when we can drink cocktails made by world class bartenders again, and sleep somewhere that isn't our bedrooms. Now imagine that place is one of the world's most iconic hotels. Heavenly, right? Well we can't wait til then, so we've been getting that Savoy feeling at home with their killer new cocktail deliveries. No, they don't quite taste like freedom... somehow, it's better. The line up includes their Martini made with Beaufort Bar Vodka, extra dry vermouth and orange bitters; the juicy Mezcal Fig Negroni; the complex Chestnut Old Fashioned; and The Composer, an elegant champagne cocktail of vodka, rhubarb cordial, a touch of bergamot liquor and champagne.
RRP from £50 per 500ml bottle. Delivery available within a 12-mile radius of the hotel, or available for collection.