There are a LOT of things that we at BarChick love about Carnival… food stands, pan bands, floats, horns, the pungent smell of Mama's Jerk Station… and some serious sound systems. We hope you booked off Tuesday 27th cos there are some insane parties lined up - too many if anything. Here are our best picks… SHABBA.
WARM UP PARTIES
Playaz Carnival Special – Fabric
The guys at Fabric always rock it no matter what. Their three rooms are always filled with big dogs playing tunes till the early hours and this pre Carnival showdown has some gems up its sleeve with Ed Rush, Shy FX, Alex Perex, Sub Zero and DJ Hype. This party lasts till 7am so make sure you've got your game faces on and the stamina of Mo. GO.
77a Charterhouse Street, London, EC1M 6HJ // Tickets £17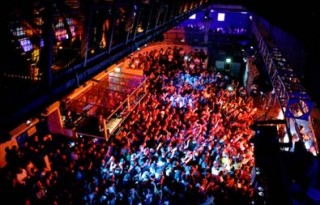 Trouble Vision Carnival Warm Up – Corsica Studios
Corsica Studios usually have something special in the bag so for their 4th annual Carnival warm up party they weren't going to slack (you can always rely on Trouble Vision for some serious tunes). J-Rocc will be bringing some hip hop and soul vibes and Marcellus Pittman is coming straight from Detroit. BarChick loves this venue, it always feels like some sort of secret house party so there's no doubt in our minds that this is gonna be good!
4 - 5 Elephant Road, London, SE17 1LB // Tickets £12.50
Livin' Proof Pre Carnival Party with Just Blaze – XOYO
Like your hip hop? You'll like 'Livin' Proof'. This premier hip hop night at XOYO is ready to bring Notting Hill Carnival in with style with The Last Skeptik hosting. They've got DJ/producer extraordinaire "Just Blaze" in the main room too with guests in room 2 yet to be confirmed. Watch this space, it's gonna be a banger.
32-37 Cowper Street, London, EC2A 4AP // Tickets £12
Wray & Nephew presents Jamaica Rum Tings with Reggae Roast – London Fields Brewery
These guys aren't wasting time, partying all day and night with rum, reggae art and good beats, bringing Jamaica to London. Tickets are starting at £8 (£15 for those who choose last minute); but a complimentary Wray & Nephew rum punch is included so who cares?! You can head here for the day session, night session or the whole hog (we say the latter). Day session is 2pm-9pm with Mama's Jerk Chicken all day, rum punches, tunes and some street art unfolding before your eyes; THEN it's party time 9pm-4.30am. The line-up this evening is banging with Shy FX and Stamina MC... You know what to do!
366 Warburton Street, London, E8 3RR // Tickets £8
AFTER PARTIES
Okay so this isn't technically an after party, its right slap bang in the peak action time but this is arguably the biggest party happening. Rodigan is bringing Ram Jam with the likes of the iconic Marley Brothers, MJ Cole, T.Williams and of course Disclosure. Tickets will be available by ballot from 10am Monday 12th August until 5pm Friday 16th with the lucky people being notified on Monday 19th. Didn't make the cut? There is a last release of 50 pairs on the 23rd. Set your alarms people; you don't want to miss out.
Under the Westway, Notting Hill, London // Apply for tickets here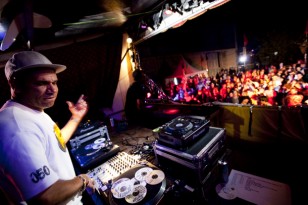 Krankbrother Carnival After Party – TBA
In a secret location not to be announced till the week of the event excitement is running high. Word has it there hasn't been an event here in over 20 years and you can expect two amazing rooms of music and a banging courtyard, sounds good to us. With Steve Bug, Justin Martin and of course Krankbrother whipping out an extended set it's safe to say the music is under control, and we're pretty sure the venue is going to be on point. Plus, they say it's just a short cab (if you can find one!) from Carnival, PERFECT.
Sunday West – 5th Birthday – Garden Bar
A banging beer garden (clue's in the name), 2 for 1 cocktails, jerk chicken and techno, house & garage beats… for 13 hours. Do we need to say anymore?! There are two huge sound systems inside and out ready for Audiojack, Just Be (Bushwacka) and more. Get the rum flowing and the party jumping.
41 Bramley Road, London, W10 6SZ
Innovation – Carnival Bass Off – Great Suffolk Street Warehouse
BarChick has spent many times walking out these arches to find that it's already breakfast time and we don't think Carnival is going to be any different. Some big names are lined up including Dynamite, Matrix and Roni Size. Each arch will have different beats so get on your raving shoes; this bad boy goes on until 6am.
29 Great Suffolk Street, London, SE1 0NR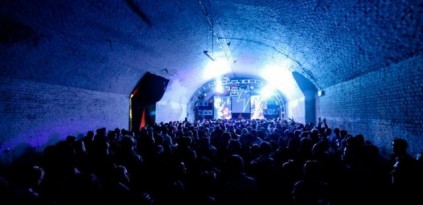 Notting Hill Carnival Dub After Party – Plan B
Yes work starts on Tuesday, and yes, we know this goes on until 5am but surely you gotta finish Carnival weekend with a bang?! Use up a day of holiday and take the next day off. Plan B are having a Dub takeover with a huge line up of Dub Reggae artists from all over the world spinning tunes 9pm – 5am. Plus there's also an outdoor Caribbean BBQ feast outside… SORTED.
418 Brixton Road, London, SW9 7AY // Tickets £15
Deadly Rhythm – Corsica Studios
Corsica Studios brought in the party so it was only natural for them to see it out! Hit Deadly Rhythm for their annual Carnival blow out and get it all out your system until next year. Expect house, techno and hip hop from the likes of Karizma, Alexander Nut and Jon Rust. Thank you and GOOD NIGHT.
4 - 5 Elephant Road, London, SE17 1LB // Tickets £5