November's here, it's cold and people keep throwing around the C-word… it's time to see what winter's got going on. First up is Bonfire Night, the House of Peroni will be serving up killer cocktails from the Artesian's Simone Caporale in their Italian home replica, Winterville and Winter Wonderland are opening their festive doors and London's pop ups are going all apres-ski on us. Get your diary out.
Urban Food Fest - From Saturday 31st October
A Shoreditch car park is about to become an epic street food market with international vendors pulling over to fill you up. We're talking Venezuelan beef arepas, Brazilian chorizo wraps, Belgian waffles and Hipster pulled pork. It's not just food though, the bar will be stocked with craft beer, cider, wine & Champagne if you're feeling hot. There's a cocktail stand too and past events have handed them out for free if you're in fancy dress.
162-167 Shoreditch High Street, London E1 6HU // From 31st October, 12pm - 12am // Free entry
Underground Film Club - From Wednesday 11th November
Those babes from Rooftop Film Club are getting their heads out of the sky and taking it underground for a winter of underground movies. Screening classics from Casablanca to Clueless, there's a movie for everyone. Grab a cocktail from Spirited Mixer's bar and get involved in some street food from Hawksmoor chef Richard Sandiford before settling down for a movie. This one's got date night written all over it.
The Vaults, Launcelot Street, London SE1 7AD // Wednesday 11th November - Sunday 20th December // From £13.50
Birdies Crazy Golf - From Wednesday 11th November
Where else would you head to for a night of street food, cocktails, music and crazy golf than under Waterloo station? Hosted in The Vaults by the people who brought us Rooftop Film Club will be Spirited Mixers serving up cocktails in their paradise Caddy Shack as well as two insane bespoke menus from HIX and Hawksmoor Knightsbridge. There's a nine hole course to work around with loops, hidden putts and elevated drops.
The Vaults, London SE1 7AD // Wednesday 11th - Sunday 20th December, from 2pm // From £9
SOUTH POLE SALOON - From Friday 20th November
It's all about the apres-ski shacks this winter and this one is a badass. Bringing the festive vibes to Brixton, this food & drink pop up will fill you up with Dip & Flip burgers & Crust Conductor pizzas throughout the Christmas period as you neck back all kindsa festive booze to keep you feeling toasty in this south London South Pole.
Valentia Place, London SW9 8JH // From November 2015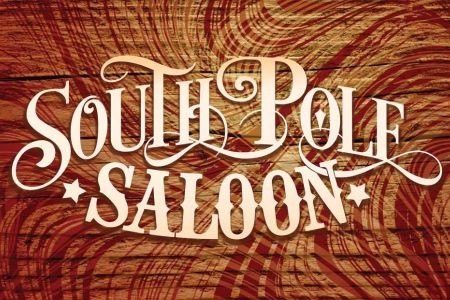 Milk Lates - Thursday 26th & Friday 27th November
For the first time ever, one of the most popular brunch stops of the south west is opening its doors for a late night session with a menu created by ex-Roka chef, William Blackmore. With a mix of starters, mains and sharing plates using lesser known ingredients and surprising flavour combos; we're talking rabbit, barley and stout butter and trout, hazelnut milk and apple ranging from £6-16. The booze has been selected from Christophe Richelet, Viajante's ex-sommelier, to complement the food with natural wines, Bermondsey beers, ciders and perrys. It's only on for two nights but we're keeping everything crossed for this to become a regular fix.
20 Bedford Hill, London SW12 9RG // Thursday 26th & Friday 27th November // From £10
Hop Stuff: Beer & Champagne Tasting - Wednesday 25th November
Get a taste of the best beers and Champagnes these guys have got to offer in the form of straight up tasters to cocktails paired with nibbles. Guiding you through the whole process of making to drinks, experts will lead talks and pour drinks as you sip on these epic hops and bubbles.
Hop Stuff Brewery, 15 Major Draper Street, London SE18 // Wednesday 25th November, 7-10pm // £30 + booking fee
WINTERVILLE - From Thursday 26th November
The East End alternative to Winter Wonderland, this is the winter paradise that everyone is talking about this year. With fairground rides, street food, markets, DJs, roller discos, ice rinks, ferris wheels and so much more.
Victoria Park, Grove Road, Bow, London E3 5TB // From Thursday 26th November
Big Easy Thanksgiving - Thursday 26th November
Sure, Thanksgiving is more of a USA-thing but when the food looks this damn good, how can we resist? Big Easy are pulling the ultimate feast for this one with herb roasted turkey, slow cooked gravy, sweet potato mash and slaw with a slightly less trad lobster version. Of course, there's token pumpkin pie to finish and with a massive selection of bottles behind their bar, we say there's loads to be thankful for.
Big Easy Kings Road and Covent Garden // Thursday 26th November // £30
B&H Banquets: Thanksgiving - Thursday 26th November
The second in their new three-part banquets series, this one is all about Thanksgiving food. Kicking off with a live demo, brand new chef Andy Gray will be cooking up a feast that will be served alongside bespoke cocktails or wine. So many things to be thankful for…
B&H Buildings, 42 Northampton Road, London EC1R 0HU // Thursday 26th November, 6:30-10pm // £70 + booking fee
The Whiskey Affair: London - Saturday 28th November
Whiskey lovers, it's time to learn all there is to know about the stuff.  We're talking about a room packed full of the best scotch, bourbon and whiskey brands from old school Scottish to little-known Japanese bottles, as well as load of cocktails, a rockabilly band, a photobooth and bottles of your favourites to buy.
Conway Hall, Conway Hall Ethical Society, London WC1R 4RL // Saturday 28th November, 7 - 11pm // £10 + booking fee
Voga at Lodge d'Argent - Sunday 29th November
Don't just stand there, let's get to it. Strike a pose, there's nothing to it, Voga. Because yoga is just too chill. This dynamic fusion of vogueing and yoga is all about an 80s soundtrack, synchronised yoga poses and vogue attitude, for everyone from beginners to pro yogis. Just in case there's not already enough fusion for you, the session will be held at Coq d'Argent's winter pop up Lodge d'Argent so you can get your festive freak on mid-pose amongst reindeer rugs.
Coq d'Argent, The Poultry, 1 Poultry, London EC2R 8EJ // Sunday 29th November, 11am - 12pm // £15 + booking fee
#LoveBrunch at Carousel - Sunday 29th November
After a sell-out residency at Carousel in October, John Gregory-Smith is back for one day only to serve up a fundraising brunch. In aid of the Syrian refugee crisis, a selection of Levantine dishes of spicy shakshuka eggs, vibrant sumac tomato salad and ricotta and honey pancakes. They'll also be rocking a Bloody Mary bar. The price is set at £10 a head but you're encouraged to donate as much as you can on top of that. All proceeds will go to Unicef Syrian Children's Appeal.
71 Blandford Street, London W1U 8AB // Sunday 29th November, 11am - 2pm // £10 per person 
__________________________________________________________________
What you missed:
Mission Bonfire Night BBQ - Thursday 5th November
The best bit about bonfire night is the banging food and drink that goes with it. Mission are going all out with their bonfire BBQ with their head chef Seb and some of his mates from Chiltern Firehouse, Taberna do Mercado, Antidote and loads more. Your ticket includes all the food and a warm boozy cocktail.
Mission, Arch 250 Paradise Row, London E2 9LE // Thursday 5th November // £30
THE BLOODY BRUNCH CLUB'S NOVEMBER FEAST - Sunday 8th November
This brunch club is taking the breakfast party to Hackney with a selection of cooked dishes as well as DJs and classic movies on the go too. You'll find us drinking Bloody Marias and tucking into the Full Bloody English.
Stage 3 @ Hackney Empire, 291 Mare Street, London E8 1EJ // Sunday 8th November, Sittings at 11am-12:45pm and 1-2:45pm 
Edible Playground - Thursday 12th November
Indulge your inner child and hit the Edible Playground for some board games and playing with your food. Build your own quinoa castle, paint a goddamn chicken or play chocolate ganache Lego and shortbread Jenga before stuffing your face with it all. Get nostalgic and get naughty - nobody will tell you off, you're a grown up now. It's BYOB though. Ugh, responsibilities.
Secret location // Thursday 12th November, 7 - 10pm // £40 + booking fee
MULLED WINE FESTIVAL - Thursday 12th - Saturday 14th November
It's officially winter when we're necking mugs of mulled wine. Get into the spirit at this three day festival with loads of mulled sh*t, we're talking mulled cider, mulled mead, mulled ice cream, mulled pops, mulled candy, mulled jelly shots and, eventually, mulled BarChick. Get under the Christmas lights, hang under the mistletoe 'til a hottie walks past, sway around to the After Party, an accapella group who'll be crooning tunes for Winter Wonderland to Taylor Swift and try not to climb on to the 22-feet tall silver reindeer.
Covent Garden, East Piazza, London // From Thursday 12th – Saturday 14th November, 12-9pm
Rumpus: Monopoly - Friday 13th November
Life is a game, and all that. You win some, you lose some, you end up having to be the sh*t iron thimble piece, you think your friend is cheating, the dice rolls under the table, you build a hotel next to the waterworks, go to jail, and lose all your money, but there's still all to play for at Rumpus' November night of debauchery. Based on a game of Monopoly, with actual giant board game decor, and dress code suggestions like Scrabble Rabble, Trivial Pursuers and Risk Makers & Takers, the game has only just begun…
Islington Metal Works, 7 Torrens Street, London EC1V 1NQ // Friday 13th November, 10pm - 6am // £25 + booking fee
In Bed with Symmetry Breakfast - Saturday 21st November
The dude who made the whole of Instagram want identical brunches is taking his mirror-image thing and getting in on the room service action. Holing up at The Hoxton, Holborn, Michael Zee will be holding a social media event from the comfort of a hotel bed. He'll be talking about getting a perfect Insta-worthy pic as well as how he's raked in half a million followers and what he'll be doing in the future. Get comfy, order something from room service and dive in to breakfast in bed.
The Hoxton, Holborn, 199-206 High Holborn, London WC1V 7BD // Saturday 21st November, 10am-12pm // £5
Film Feast at Electric Cinema - Sunday 22nd November 
Wanna watch an iconic movie whilst eating a banging five-course meal that's paired with specific film scenes? Of course you do. Combining fine dining with Michaelangelo Antonioni's film, L'Avventura, House of Peroni are holding a Film Feast to do just this. Serving dishes created by Shoreditch House with different smells, textures and tastes at the perfect time during the screening, this is the ultimate celebration of Italian cuisine and culture.
64-66 Redchurch Street, Shoreditch, London E2 7DP // Sunday 22nd November, from 5:15pm // £35
B&H Banquets: Glorious Game - Thursday 19th November
This game session is kicking off Bourne & Hollingsworth's new banquets series, a line up of seasonal and interactive suppers, each with its own theme, as they prepare to launch B&H Kitchen, their own cookery school above the restaurant. This launch is all about game. With a banging four-course feast lined up alongside four paired drinks, the bar team will be on hand to talk you through the different tasting notes.
B&H Buildings, 42 Northampton Road, London EC1R 0HU // Thursday 19th November, 6:30-10pm // £70 + booking fee