We have joined forces with the lovely people at olive Magazine to bring you a spankin' new series about the best places to enjoy a boozy lunch in the capital.  The ultimate food porn.  olive is to food what BarChick it to booze so if you're as in to your sushi as you are your Sweet Manhattans you should probably check out their Facebook page.
'Tozi' is Venetian for mates which explains the instant camaraderie you feel when you walk into this lively new Victoria restaurant. Much of the team - bar, kitchen, front of house met while working at Soho House group, and it seems they want you to be part of the family too. You MUST have one of the house aperitivi, they insist, either the Tozi Spritz (Aperol, watermelon, Prosecco, splash of soda) or a barrel aged Negroni, served from the barrel its recipe is, they say, top secret. Hammy, perhaps, but hammy's ok in our book if it means we get to try a new Negroni: this one's got star anise and cloves in it, we weasel out.
There's an open kitchen and another station near the wood fired oven with chefs topping pizzas and slicing salumi, adding to the sense that you're part of the action. Though we dread the words 'let me explain the concept' this one's not too tricky to grasp: based on Venice's tradition of cicchetti it's all about sharing. Three things leap instantly from the menu; Puglian burrata in all its creamy gorgeousness; buffalo ricotta ravioli with black truffle, and ox cheeks with wild mushrooms and mash - a beautifully glossy, sticky dish. There are, variations of pizza, meats and fish on the grill, salumi and cheeses with pedigree too. On the dessert menu a selection of gelato and sorbets includes passionfruit and Campari.
Prosecco is on tap and, impressively, there's a selection of Franciacorta (Italy's answer to champagne) on the all-Italian wine list, made easy-to-navigate with sections such as crisp and fragrant anround and velvety. Even during the booziest of lunches, it's unusual to be persuaded into a digestif. Here there's no saying no. Another barrel is produced – this is Amaro Tozi, an infusion of Italian liqueur Amare Montenegro. It's probably why we wanted to grip Tozi around the neck and say how much we loved it.
WHO TO TAKE - 3 or 4 people to make real inroads into the sharing menu
WHAT NOT TO MISS - the cute little cinquocento parked in one of the corner windows
MAKE FRIENDS WITH - Juan behind the bar and Velio, the bright- eyed wine expert working the floor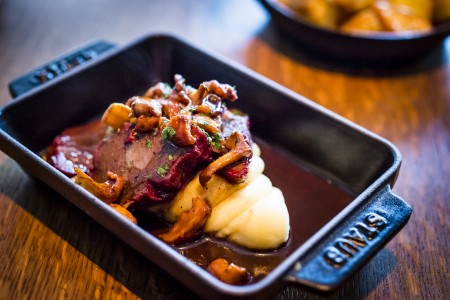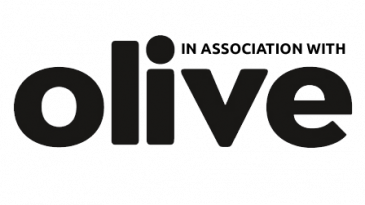 Photo credit: Paul Winch-Furness