Our home bar got a whole lot more badass with the discovery of RubyBlue Liqueurs. We've all been to great bars, drunk amazing cocktails and if you're anything like BarChick you've been at home, tried to recreate that god damn tasty drink you had… and failed. These bottle aged liqueurs taste just as good as the homemade stuff that bartenders have fixed up and you don't have to do all the hard work. Created by an Irish husband and wife team they came across an ancient recipe to preserve Irish Berries and have adapted it to create these delicious liqueurs. They're made from Irish Grain spirit, with only the best Irish berries and aged in bottles... kinda similar to the process of how Gin and Whisky is aged in barrels.
Whether you're into Blackcurrant (otherwise known as Irish Cassis), Wild Blueberry, Cranberry or Chilli Pepper Liqueur they all taste super fresh with each bottle containing a big bunch of berries/chillies that act as an ideal garnish once you've reached the bottom!
You can get your hands on it at TheDrinkshop.com, Celticwhiskeyshop.com, and if you're in Soho then you can pick it up in Gerry's & Soho wines.
Cocktail recipes to get the party started
Bellini
25ml RubyBlue Blackcurrant/Wild Cranberry Liqueur
Top with Champagne/Sparkling wine
Garnish with a couple of berries.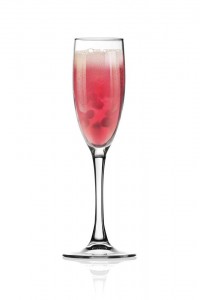 Burnt Brazilian
(Courtesy off Andy Carson – Bar Retro Hillsborough)
Get a cocktail shaker and fill it with ice.
Measure in the following:
35ml Cachaca
15ml RubyBlue Chilli Pepper Liqueur
20ml Fresh Lime Juice
5ml Simple Syrup
Strain into a chilled coupe glass and garnish with half a passion fruit shell.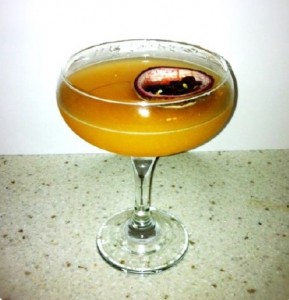 The Bramble
Get a cocktail shaker and fill it with ice.
Measure in the following:
35ml Gin
20ml freshly squeezed lemon juice
20ml simple sugar syrup
20ml RubyBlue Blackcurrant Liqueur
Shake it really well and strain into a highball glass filled with ice. Garnish with a couple of blackberries and a slice of lime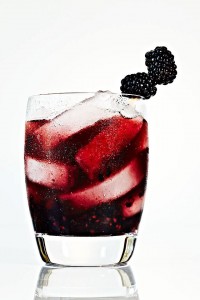 Cranberry Margarita
Get a cocktail shaker and fill it with ice.
Measure in the following:
30 ml Reposado Tequila
20ml RubyBlue Cranberry Liqueur
20 ml Cointreau
20ml lime Juice
Shake it really well and strain it into Martini glass. Garnish with a wedge of lime.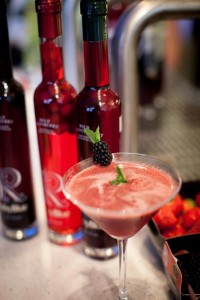 Or keep it simple and drink them on the rocks.
If you're not in the mood for a cocktail there's an even more indulgent way to enjoy these Liqueurs. Grab a tub of ice cream, spoon into a big bowl and enjoy with a drizzle of the RubyBlue Wild Blueberry or if you're after a kick then the RubyBlue Chilli Pepper is fiery!
For all you bartenders out there they are being distributed in London by Distillnation and they're getting started on their first cocktail comp between London, Dublin, Edinburgh and Belfast in the next coming months so GET INVOLVED! Check out their Facebook/Twitter for more information.