Nobody really knows why, but everyone freakin' loves St Paddy's Day in London. People will be dressed in green and drinking their weight in Guinness because it's a test of manliness. For the real die hard Irish amongst you'll say 'feck it' and celebrate on the Thursday 17th, but for the wannabes there's always the weekend as a safer bet for making it into work come Friday.
Want FREE mini barrels of Jameson whiskey? Course you fecking do! Message BarChick Concierge for free and we'll hook you up with free whiskey at Bar Kick and Casita. Pow.
Who: Even though he is the Patron Saint of Ireland, ol' Paddy was born in Britain and apparently he was Welsh PLUS his name wasn't Patrick it was Maewyn Succat… this guy!
Why: Until 1970 St Patrick's Day was recognised as a religious day so all pubs were shut – no drinking on St Patrick's Day – whhhaaaat? Fortunately it's now a celebration of all things Irish. Which let's face it - is basically just booze.
What: It won't be hard to find a watering hole and bunch of leprechauns around town, but as always BarChick's here to tell you where to find the best of it. Bring your four leaf clovers and get your Irish on.
WHAT'S HAPPENING
These guys are throwing a good old fashioned hooley - expect oatmeal stout, Bán Poitín killer cocktails, and free pie and mash from locals G Kelly. Plus jellied eels if you're hard enough. It kicks off at 6pm and you'll be jigging well into the AM.
441 Bethnal Green Road, London E2 0AN
Go deep underground and get all Irish on the 17th in The Lucky Pig.  McGoo will be providing a toe-tapping, booty shaking feast of tunes with some Irish songs thrown in for good measure. Get stuck into the Craic cocktails and party.
5 Clipstone Street, Fitzrovia, W1W 6BB
Mr Fogg spends a lot of time travelling around Ireland with his ginger-bearded pals, so he's not going to a week night get in the way of a good old Irish bash. The Tavern is where they'll be having one helluva knee's up. Seamus will be bringing his favourite Irish band along to the party and an Irish stew and specially crafted whisky cocktails will be on the menu to celebrate St Paddy's Day.Top hats, shamrocks and green clothing all encouraged.
58 St. Martin's Lane, London WC2N 4EA
Irish food, Irish drink, Irish singers and voices - they've got it all covered on Thursday. Charlie McCarthy, a Poitín know-it-all, will host the night and chat about this misunderstood Irish spirit. There'll be a 5 course Irish banquet by Adam Gray too. Pow.
42 Northampton Rd, London EC1R 0HU
WHERE TO DRINK
Apparently this ISN'T an Irish bar… it's a Guinness bar. As you'd expect,  the Guinness is amazing and they take their time pouring it, but you might want to turn up early as last year they worked their way through 38 kegs of the black stuff! It's small and it's Soho central, so get down early and get downstairs to the heart of it all where you'll hopefully find Colin the owner who has knowledge of Guinness and Irish Whiskey like no other.
19 Carlisle Street, London, W1D 3BY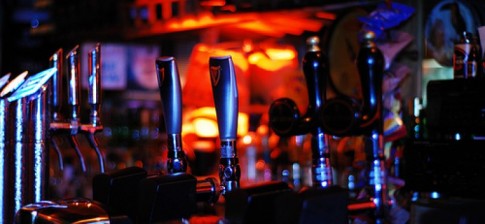 Casita may be small but it is perfectly formed, hidden away discreetly down a side street in the heaving heart of Shoreditch it's a real diamond in the rough. It feels like you've stumbled in on some rocking house party. We're also giving you free Jameson whiskey barrelbacks when you buy a beer, so game on. Send a free message to BarChick Concierge if you want in!
5 Ravey Street, London, EC2A 4QW
This is a proper Irish pub, the name kinda gives it away. The staff are happy to bring your Guinness to your table instead of making you wait… but good things come to those who wait, right? Ok, it might be a little busy for that on St Paddy's Day but hey it's authentic and you can spill out into the beer garden if things get cramped.
105 Stoke Newington Church Street, London, N16 0UD
Shebeen are going to be hitting it hard, because that's how they roll. This place is famed for its tipple of choice, the illegal Irish moonshine poitin, which will be flowing hard along with copious amounts of whisky and sweet treats.
300 Kentish Town Road, London, NW5 2TG
Slim Jims is all about the good times and to be fair, you could do a lot worse than an American/Irish dive bar for this special occasion! Go wild.
112 Upper St, London, N1 1NQ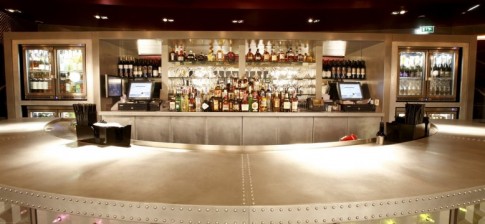 Drinking patriotically in the name of the good Saint Patrick. If you wanna do it properly then you've gotta cross The Irish Sea… and you know BarChick'll do it right.
Thomas Connollys
Oh this legendary piss up post will take you back in time. BarChick can only imagine the kind of heavy drinking that's gone down here since 1860 when it opened. Authentic as they come, this place attracts the best of the local characters. Wear a smile and your listening ears, there are some excellent tales being told.
Sligo, Co Sligo, Ireland
Blakes The Hollow
This place is 125 years old and still kicking ass. Extremely popular with the locals and the tourists, you may have seen it featured on the BBC's comedy drama Blandings, but don't let this put you off. Get involved with Enniskillen's Saint Patrick's Day parade, which kicks off here. Or make like Jennifer Saunders and get sozzled at the bar (true story).
6 Church Street, Enniskillen, BT74 7EJ
This place just sounds naughty doesn't it? And for this reason alone BarChick's a fan. Traditional Irish music coupled with an authentic Irish atmosphere, you'll even get to hear the Irish language being spoken by the staff and the locals, at least that's what it sounded like after five Guinness'.
30-32 Bank St  Belfast, BT1 1HL
One year, on Saint Patrick's Day BarChick was lucky enough to get a seat in this pub. She didn't move for hours and hours, because that kind of luck doesn't come around twice, trust us. Big on its Irish tunes, local traveling musicians join the party regularly. Be warned, the loos are down steep steps and if you're anything like us you'll be a little wobbly on your feet by the time you take the challenge.
Mainguard St, Galway, Ireland