We love us a good British festival. Discussing the finer points of trench foot, drinking beer watered down with rain and having to get so wrecked we actually want to roll around in the mud. Erm, yeh, why bother when we could be dancing waist deep in the ocean basking in glorious sunshine...? You too? Alright, here's the BarChick edit of the best fests the world has to offer.
JUNE 
Where: Barcelona, Spain
When: 12th - 14th June
Why: So, yeh, it's only like the most important electronic music festival in the world. Over the last 20 years, it has spread to Reykjavik, Tokyo and Osaka, but Barcelona is the most banging. Sonar by Day is all about discovering those unheard of European acts you can show off about, and everything kicks off for Sonar by Night held in a massive warehouse space. Though these days it's more about Off Sonar, with the city full of all the bands, DJs and performers you could want playing every available venue.
Who: Massive Attack, Richie Hawtin, Rudimental, Four Tet, Todd Terje, Caribou, Lykke Li, Royksopp and more.
How much: A full SonarPass is 195€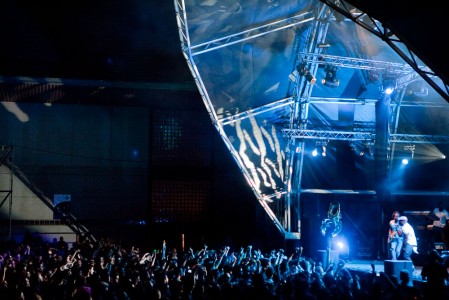 Where: Arendal, Norway
When: 28th June - 3rd July
Why: Alright, Norway isn't exactly famed for its beaches, or festivals for that matter, but don't worry, one of the campsites has its own – and the line-up is bang-on. Held on an idyllic island outside Arendal, the sun sets for only two hours each night here which over the five mid-week days of this festival makes for a whole lotta daylight party hours.
Who: Ellie Goulding, M.I.A, Disclosure, Bastille, Azealia Banks, Foals and more.
How much: A festival pass including full access and camping comes to £301
JULY
Where: Corsica
When: 5th - 10th July
Why: Ooh-la-la, this is the festival of choice for those chic Parisians. An open air party on the shores of picturesque French town Calvi, it's less about the beats and more about high class bevs and babes. This isn't one to lose your head at. Live bands, electronic artists and serious amount of je ne sais quoi are what to expect.
Who: TBC
How much: 228.50€ (6-day pass)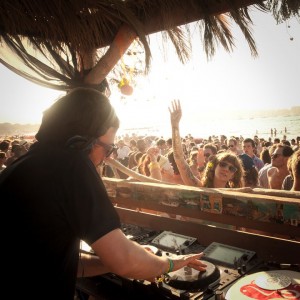 Where: Novi Sad, Serbia
When: 10th - 13th July
Why: This one's a biggie; over 600 artists are set to play over 20 stages in this unique fortress on the banks of the River Danube. Cobbled streets, tunnels and ramparts connect one area to another and fairy-tale hiding places make this the perfect place for naughtiness. Featuring music ranging from rock to dance, indie to Latino and reggae to electronic, there's sure to be something for everyone here. This year they've created Exit Adventure ticket too, which includes Rock @ Exit and Sea Dance Festival, held on the beach in Montenegro in the four days that follow.
Who: Damon Albarn, Skrillex, Hurts, Suede, Andy C
How much: £95 (Exit Festival only) with camping and transfers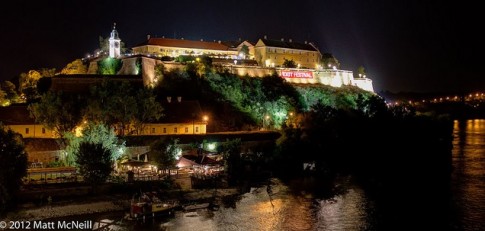 Where: Tisno, Croatia
When: 17th - 21st July
Why: There's a reason everyone suddenly started holidaying in Croatia a few years ago - it's one damn pretty place and they're well up for a rave. Nestled into the coastline of Croatia, this is not just a festival but a holiday of a lifetime. Expect boat parties looking out over the Adriatic, beach parties, pier stages, tiki bars and sunny terraces; team that up with banging DJs to make the soundtrack and you're laughing.
Who: Fat Freddy's Drop, Mr Scruff, Gold Panda, Huey Morgan and more.
How much: £125 for a weekend ticket – Camping not included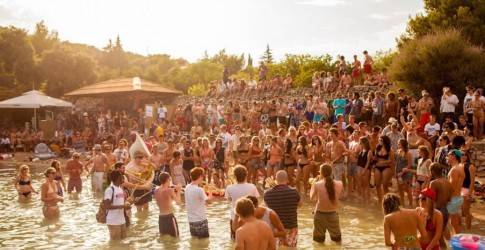 Where: Echigo Yuzawa, Japan
When: 25th - 27th July
Why: This is a bit like going on a summer holiday camp except with more DMs and rockers. Held in Japan's Naeba ski resort, each stage is separated by 20-minute walks over streams, through forests and along fairy-light-strewn boardwalks, so be prepared for some nature. They've also got the world's longest gondola and the food is awesome. The three-day event features over 200 Japanese and international musicians, making it the largest outdoor music event in the country.
Who: Franz Ferdinand, Arcade Fire, Basement Jaxx, Manic Street Preachers, Jack Johnson, Outkast and more.
How much: £256 for a 3-day pass
AUGUST 
Where: Budapest, Hungary
When: 11th - 18th August
Why: This bad-boy has grown from being a relatively low-profile student event when it first opened in 1993, to competing with the big players. More and more it's being referred to as Europe's Burning Man and people say that Glastonbury is in danger of losing its crown to these guys - jeez that's quite an accolade. One thousand acts will perform over seven days on the island of Obudai by the Danube River, and Budapest makes for quite the after party town.
Who: Macklemore and Ryan Lewis, Queens of the Stone Age, Stromae, Placebo, Jake Bugg, The Prodigy and more.
How much: 229€ for a week ticket with camping
Where: Gothenburg, Sweden
When: 7th - 9th August
Why: Gothenburg is the ultimate Scandi cool city, and it's worth going to this festival if only to check it out. Held amidst the rolling hills of Slottsskogen Park, the 25,000 capacity keeps it pretty intimate. It's really two festivals taking place at the same time; Way Out West by day and Stay Out West by night, a series of after hour parties in incredible venues across the city.
Who: Outkast, Royksopp & Robyn, Queens of the Stone Age, The National, Janelle Monae, Slowdive and more.
How much: £169 for 3-day ticket
Where: Black Rock City, Nevada, USA
When: 25th August - 1st September
Why: This is it for us BarChicks, and something everyone must do at least once in a lifetime. Words cannot describe it, pictures can try but you got to go see this sh*t to believe it. Seven days of madness in a desert where no money can exchange hands. The rules are minimal, the opportunities are endless, this is the place to cut loose, get totally weird and wonderful, and try something new. Do it now.
Who: It's not about the music. It's about the art man.
How much: Ticketing is in tiers but most are £250
SEPTEMBER 
Where: Portmeirion
When: 3rd, 4th, 5th, 6th  September
Why: For a 'time outside time' experience in deepest Wales, set in a beautiful coastal village. Experience no musical boundaries, and revel in nature from dawn till dusk with mountains, forests and the ocean as your backdrop. Expect music, arts, culture and the art of the party.
Who: TBC
How Much: £170 - £185
Where: Rovinj, Croatia
When: 8th - 12th September
Why: Everyone and their mum goes to a music festival in Croatia these days, but so far most of them have been all about the DJ beats. Well, the big wigs behind Field Day, The Warehouse Project and HideOut created this little gem last year, bringing more live action into the mix. Set in a site designed for all manner of immersive hedonistic fun, it's minutes away from the absurdly pretty fishing village of Rovinj, perfect for a recovery week.
Who: Chic, Chvrches, Disclosure, London Grammar, Jamie XX, Moderat, Clean Bandit, Seth Troxler and more.
How much: Ticket with five nights on-site accommodation £277
Where: Atlanta, USA
When: 27th - 29th September
Why: Tomorrowland, Belgium's behemoth dance party, is one big technicolour acid trip. It's so good they've launched another Mysteryland in the US too. Go to either, go to both, just go. The promo vid for this one alone is enough to make BarChick misty-eyed. Expect a fantasyland feel and visuals to match.
Who: Diplo, David Guetta, Richie Hawtin, Skrillex, Tiesto, Bassnectar and more.
How much: £299 for a Full Madness pass with 5-days camping in DreamVille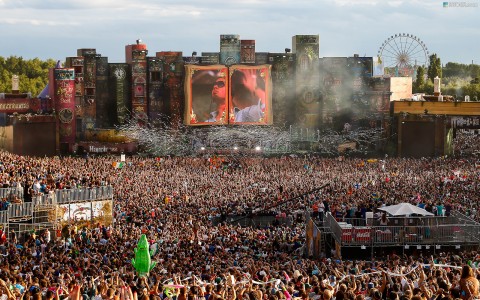 NOVEMBER 
Where: Reykjavik, Iceland
When: 5th - 9th November
Why: Okay, it's going to be cold, but who cares, you're in Reykjavik, which rocks. Held in venues throughout the handily compact capital, this festival has been getting cooler and cooler every year and the virtual 24-hour darkness defers that early morning festival vampire vibe. Between gigs recover your strength in the restorative thermal hot pools of the Blue Lagoon.
Who: Ballet School, Caribou, East India Youth, The War on Drugs, Flaming Lips, Kwabs and lots we've never heard of...
How much: £71
FEBRUARY
Where: Auckland, New Zealand
When: 20th - 22nd February 2015
Why: The website is enough to make us spin out. This biennial New Zealand play-fest returns in 2015 to its utterly dreamy site on the pohutukawa-fringed beaches of Tapapakanga Regional Park. It's like the Secret Garden Party of the Southern Hemisphere in all its magical mystery madness with as much cabaret, circus and theatre shenanigans as music. Totally worth trekking to the other side of the world for, that and summer in February.
Who: TBC
How much: £150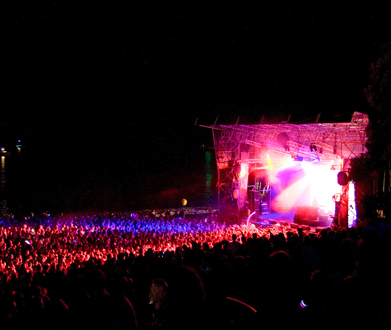 MARCH 
Where: Austin, Texas
When: 13th - 22nd March 2015
Why: If you're in the music or film industry then there is nowhere else on the planet you should be come March. There is more packed into the nine-day schedule than is actually possible for our iCal to cope with. BarChick preferred to rampage through the unofficial parties. With everyone from Prince to Dave Grohl in town, there are more hot tickets than hot dinners.
Who: Everyone. Full stop.
How much: Music badges start at £400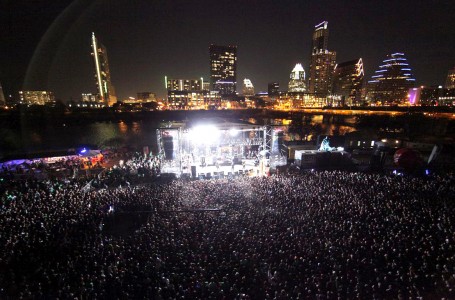 APRIL
Where: Palm Springs, California, USA
When: 10th - 12th, 17th - 19th April
Why: They call it the festival for beautiful people where half of Hollywood's glitterati come to party it up in compulsory hippie cool attire. We can forgive the presence of Paris Hilton and Lindsay Lohan when you give us sunshine, an awesome line-up (Outkast, Muse, Arcade Fire, The Knife and Pharrell Williams all played last year) and such good time party vibes. It's now so popular, the same line-up is repeated over two separately-ticketed weekends. Party it up in between at the Ace Hotel or Saguaro Palm Springs if you're doing the double.
Who: TBC
How much: £225 for a festival pass without camping (£55)