'Cos nothing gets the party started quite like a flaming Zombie...
Whether you're after the freakiness of tiki or just wanna get that feeling of the tropics, these awesome bars are bringing the rum party to London. Make sure you don't miss it.
Unpack your beach towel and leave that inflatable flamingo at home. You don't need a holiday when you can transport yourself to the exotic islands of the Caribbean at this vibrant, colourful shack of a venue in Brixton. With rums from across the archipelago and beyond, the cocktail menu has everything but an ocean to paddle your toes in. The Jamaican Iced Tea really floats our lilo with its potent mix of Appleton Reserve with Aperol and Bergamont Liqueur, Chai & Peppermint Tea Mix, and a top up of Orchard Pig Cider.
Get ready to step into paradise, people. Palm prints, carved wooden tables, steel drum serenades and cocktails in coconuts. Expect all the frivolity of tiki with seriously visual drinks, show-stealing seafood platters and even a rum distillery upstairs. Pow! The epic cocktails are made with house-distilled rum and homemade artisanal syrups created with all-natural ingredients, making this the first bar in the world to serve each cocktail completely void of refined sugars. Hola!   
Think you know your rums? Test your knowledge with the stellar variety at this tropical Mayfair bar. The collection's made of 200 rums from around the world. When it comes to flavour combinations then we're quoting '2 Unlimited' and declaring there really is No Limit. They're all available mixed, in daiquiri form or neat (go get 'em, tiger), or you can crack on with one of the killer cocktails. The Gone Fishin' is so extra it's big enough for two and served in a copper pineapple. Cos life's more fun with rum.  
One of the OGs of London's rum bars, and where bartenders come to let loose (so you know it's good). Trailer Happiness offers tropical tidings from a basement in Notting Hill, with a cocktail menu that has big industry names always coming back for another hit. There's more than a feel of 70's kitsch about the place; BarChick likens it to stepping into the Thunderbirds' living room. Prepare for orange and yellow patterned wallpaper, brown leathers and comfortable banquettes, all with a tropical filter. The same goes for the drinks, where rum is king and the presentation is more than worthy of your insta-feed. The Super Sonic Tiki Tonic is a turn't up mouth-watering rum twist on a classic G&T and is always our go-to to get the night started.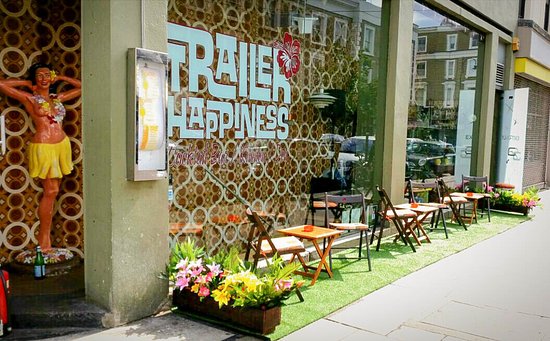 Sometimes you gotta go back to where it all started. Trader Vics is a London institution, and is actually the home of the original Mai Tai. Make sure to bag yourself this classic, then get adventurous with the rest of the menu. There are heaps of killer rum cocktails at this Polynesian Mayfair bar, so gather your squad and make the most of their 2am late license. BarChick can be found shaking her thang amongst the Tiki carvings, getting the carnival party started.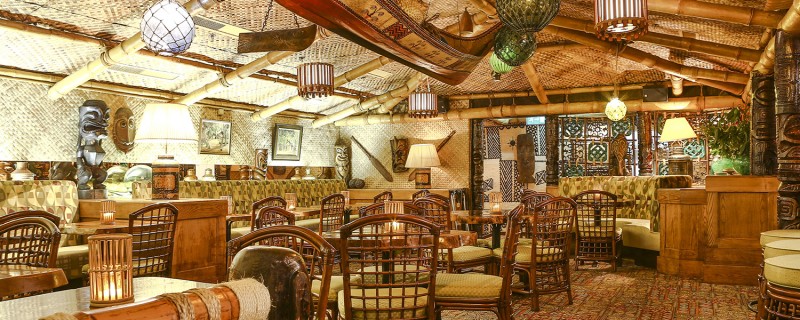 Leave any bad vibes at the door, this is a place for happiness, harmony, and some of the hottest rums out of Jamaica. A visit here has us moving our hips to the rhythm of the islands, especially after tasting some of the epic premium rums. The warming and smooth flavours of the Windrush made with dark rum, overproof, amaretto and lime will leave you so laid back, you'll almost be horizontal. 
Sometimes size does matter. Especially when we're talking about the size of your collection – rum collection, that is. Cottons in Camden has the largest in the UK, and boy do they know what to do with it. Limber up, cos you'll be shaking your hips to the steel drums before we can say 'it's carnival time'. Only the wildest should try the Killer Doppi - made with 4 different rums, apricot liqueur, blue curacao, orange, pineapple and lime juice. 'Doppi' is Jamaican for ghost, so prepare to step over to the dark side with this extreme cocktail.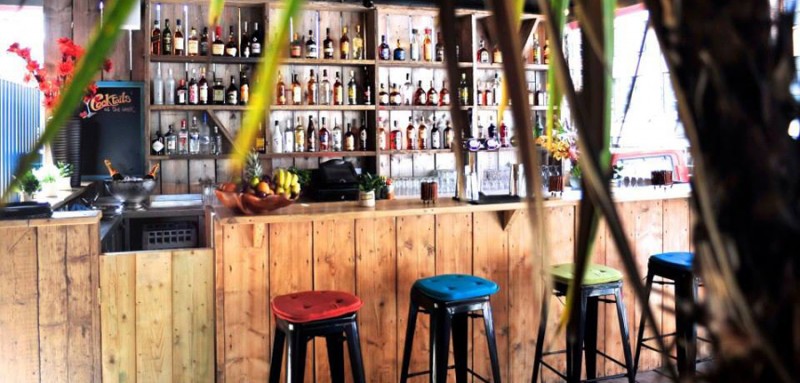 Head down the shadowy stairs and through the curtain to find this upmarket bar with tiki chic vibes. Think palm print wallpaper and Polynesian masks hanging on walls, along with slick leather booths and a stage set for live music. Oriole has got it all, but it's the cocktails you've come for. They've been designed to take you on a journey from the Old World to the New, before a trip through the Orient, so buckle up and get ready for an adventure. The Japanese Yonezawa is as impressive as it looks, with Havana Club rum, Genmaicha sake, shōchū and a tiger nut infusion with tayberry vinegar. Plummy, rummy and hella scrummy.
The Shaftsbury Avenue site of this famous cocktail group is a pirate's playground. Old school British Navy style pin-ups, skull & crossbones adorning the walls, and bespoke tattoo artwork created by the awesome Rose Whittaker. This basement bar is a place to let yourself get loose, so if you want to sing along to those reggae jams, then you do you. Rum is the name of the game here, and nothing epitomises it more than a booze-soaked Zombie. Wave goodbye to the next few hours...