It's THE industry event of the year and it's not to be missed. The Boutique Bar Show brings together London's best bars, brands and bartenders, this year in an exciting new venue!
The Boutique Bar Show exclusively presents a wide variety of premium drinks brands to differentiate your bar from the competition. New this year, the Boutique Bar Show offers a diverse selection of peer to peer presentations designed to inspire new ways and ideas to engage your customers. Get involved in this intimate show environment that caters specifically to people who are serious about their drinks.
Register now to beat the queues, and don't forget to sign up early for the experiences!
11am - 5pm // 24th - 25th September
Victoria House Basement Block, Bloomsbury Square, London WC1B 4DA
EXPERIENCES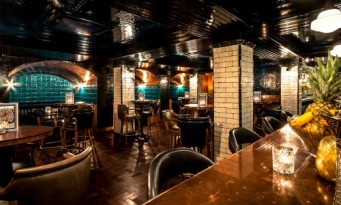 From Breakfast Drinks to Forty Winks
The guys from Hawksmoor group have got your drinking needs covered all day long! Four intimate sessions each day of the show will focus on how to propose, create and sell drinks from antifogmatic breakfast drinks, pre and post-prandials and cocktails that take you late into the night.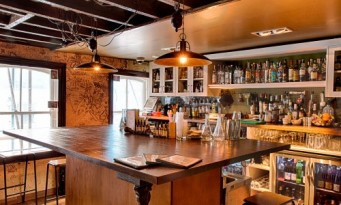 The Bartenders Table of Wellbeing 
Gather around the famous bartender's table at Opium Bar. Dispensing intoxicating liquors with care and wisdom, Opium sources ingredients for the wellbeing of their guests, join Esther Medina and her team for workshops on tonic creations and the batch making of craft cocktails.
Luis Simoes and his team at The Rivoli Bar at The Ritz have been working tirelessly on classic, vintage and contemporary cocktail creations. Learn from their research on classic Manhattans, sample a selection of vintage cocktails and discuss and taste a selection of their collection.
The Foragers Cocktail Collection
Highly regarded bar group Bourne and Hollingsworth have joined forces with supplier of wild plants Forager.org.uk. They'll be introducing you to a spectrum of flavours and cocktail ideas from locally foraged flora and fauna. Engaging for your guests and good for the environment, these sessions will be filled with 'wild' ideas and inspiration.
The Craft Distillers Village
Hosted by the Craft Distillers Alliance and showcasing craft distillers from around the world. Meet producers and sample new and interesting products including whiskies from Texas, Taiwan and Australia that will truly make your back shelf stand out.
Papa Paradise and The Pirate Ghost 
Something a bit more light hearted and entertaining comes from the Bristol bartending collective of Gareth Aldridge (HAUS BAR), Michael Sharpe and Emilio De Salvo (MILKTHISTLE). Combining fantastic PUSSER'S RUM cocktails with theatre, this is a tale of high adventure and rum goings on at The Boutique Bar Show. Performances daily.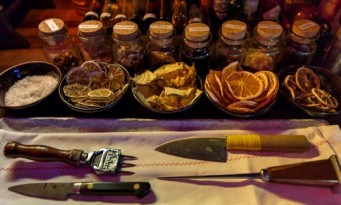 Fancy Drinks and Ice Carving 
Can you find the secret clandestine bar at the Boutique Bar Show? Those who do will be rewarded with fancy drinks and intimate ice carving sessions will also be hosted by Suntory Whisky ambassador slash legend Zoran Peric – timings and entry will only be shared with registered attendees so sign up now!!
The Propel Business Briefing 
The Propel morning briefing provides valuable insight into market trends, company performance and operator insight. Propel managing director Paul Charity will host a panel of leading bar operators including former CEO of Novus Leisure, Steve Richards and Tim Foster of Yummy Pub Co talking about the latest trends in the bar market and the key lessons they have learnt in the business.
With a trip to Italy at stake, as well as getting your name on the next contemporary classic cocktail, the Masters of Maraschino Comp shouldn't be missed! Hosted by the Luxardo Family, bartenders compete to become the Master of Maraschino, using this barman's favourite. Full details on the website – submit your entries by September 10th to compete at the show.
SOME OF THE BRANDS EXHIBITING AT THIS YEAR'S BOUTIQUE BAR SHOW
Carlo Alberto Riserva Vermouth
A recipe produced by my grandfather Tumalin Baracco Bartolomé de Baracho, shopkeeper of the "fine wines of Alba". The Vermut (in the Piedmont dialect Vermouth) that the court cook prepared especially for king Carlo Alberto, was considered a real delicacy and if it pleased the King… thus our recipe was born. At that time my grandfather provided that recipe and he began an exclusive production which continued long after, for almost two hundred years and it still continues. He named it in honour of the King, Carlo Alberto Reserve.
Los Danzantes distil with loving care, traditional methods, intelligence and innovation. Los Danzantes Mezcal is made in old double-distillation pot stills, from the agave espadín. Small-village mezcaleros still transport the piñas, the trimmed hearts of the slow-growing agave plant, on burros. The piñas are slow-roasted in a stone fire-pit, converting carbohydrates to fructose. After roasting, the agaves are crushed in a stone mill. Distillation is two passes through small pot stills. Distillates from the espadín are full-flavored and sweet. The Danzantes roasting pit is fired with mesquite, creating deep smoky richness.
Using 47 different botanicals, including elderflower, blackthorn, bramble leaves, lingonberries and cranberries, the Black Forest Distillers have created a complex and characterful gin, produced in batches of fewer than 1,000 bottles. With the distinct and pure scent of juniper, tangy and crisp citrus notes, a sweet, floral aroma, peppery spices and subtle bitter fruit, Monkey 47 is the ideal base for both classic and contemporary cocktails.
Mackmyra Bruks Whisky is made from a soft elegant recipe matured in bourbon casks. It is then spiced up by ageing in a special combination of large and small casks, rich sherry and a touch of fresh Swedish oak.
Chairman's Reserve Forgotten Casks
Following a fire at the distillery in Roseau Bay in 2007 a small batch of rum blended and ready for barrelling in 2007 was discovered by the master distiller years later. With increasing woody notes and tones, Forgotten Casks is perfect for sipping alone or enjoying in an Old Fashioned.