From killer new menus to awesome new openings, and all the pop-ups in between... November is here (already!?) and it's packed with all the goods. This is what you shouldn't miss.
NEW OPENINGS 
My&Sanné
Just opened - Soft Launch 30 October – 5 November
Wanna taste of the Med with a little bit of Asian inventiveness thrown in for good measure? My&Sanné is a new Mediterranean restaurant specialising in regional dishes with hints of Greek, Italian and Asian flavours. They're rocking the elegant greenhouse vibes with a flower-ceiling, string lights and lanterns, plus plenty of verdant flora to give you those outside-when-inside feels. It's the kickass cocktails we've got our eyes on - including the Blue Bird served yes, in a blue bird. Swing by for their soft launch between 30 October – 5 November & get 50% off the food bill when booking directly with the restaurant. My my(&Sanné).
215 Brompton Road London SW3 2EJ - myandsanne.com
Sycamore Vino Cucina
Just opened
What's better than a Negroni? FIFTEEN NEGRONIS, all of different varieties. Head over to this newly opened Italian restaurant and bar in luxury hotel Middle Eight & make Count Negroni proud by nailing at least a couple of them. In this case eating definitely isn't cheating so get involved with the banging menu - dishes include pizza, cicchetti, epic pasta courses & larger Italiuan inspired plates. If you end up getting on the grappa as well then no fear - just check yourself in for a night in the hotel! Then it's down to breakfast Bellinis... well, it'd be rude not to.
66 Great Queen St, Holborn, London WC2B 5BX - www.middleeight.com/sycamore-restaurant-bar
Knoops Hot Chocolate Bar
Just opened
Sometimes the most comforting cocktail is a rich, indulgent mix of frothy, steaming milk with lashings of quality chocolate and a garnish of a fist-sized marshmallow all served in a hand-warming mug. Sounds amazing, right? That's our Winter warmed up right there. We'll be getting our chocolate fix at the new Knoops Chocolate bar in Kensington which opened at the end of October - these guys are the pros, and if you're looking for the perfect Christmas gift for that chocoholic mate, they'll hook you up with one of their indulgent gift sets.
80 Kensington High St, Kensington, London W8 4SG
The White Building Market by CRATE & SILO 
Now open
Epic canal-side beer mecca CRATE Brewery has joined forces with zero-waste restaurant Silo to launch The White Building Market, a new sustainability-driven produce and retail market, located in The White Building. If you love your artisanal producers to have a sustainable approach, you're gonna dig this. The weekly market features fresh produce delivered daily from Silo and Silo's farm suppliers Flourish, as well as beer from CRATE, natural wines from English vineyard Tillingham and edible cocktails from Notpla. They're also bringing art from the likes of Smile Studio, Potters Thumb, Clement Knives and Billy Tannery - who will each highlight original zero-waste and sustainable creations. Love it.
From 22nd Oct. Every Thurs – Sun, 12pm-7pm - Unit 7 Queen's Yard, Hackney Wick, London, E9 5EN
Rudy's Vegan Butcher
Opening 1st November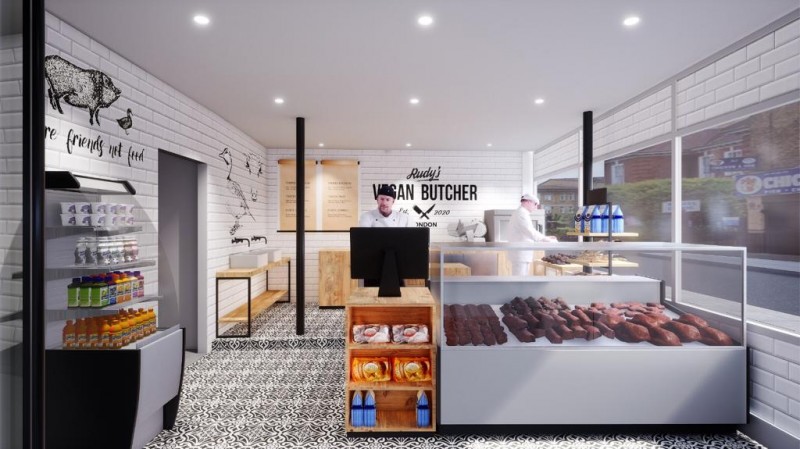 Prefer your steak on the plant-based side? This new opening has your name written all over it. 50 years ago the concept of a 'meat-free butcher' would have been met with eye-rolls - now we wouldn't be surprised if there were queues round the block for Rudy's Vegan Butcher. It's the UK's first permanent meat-free butcher from the team behind cult Camden eaterie, Rudy's Vegan Diner. Mouth-watering, plant-based deliciousness to make for dinner in your casa? Count us in.   
206 Upper St, Islington, London N1 1RQ
Joan
Opening November 2nd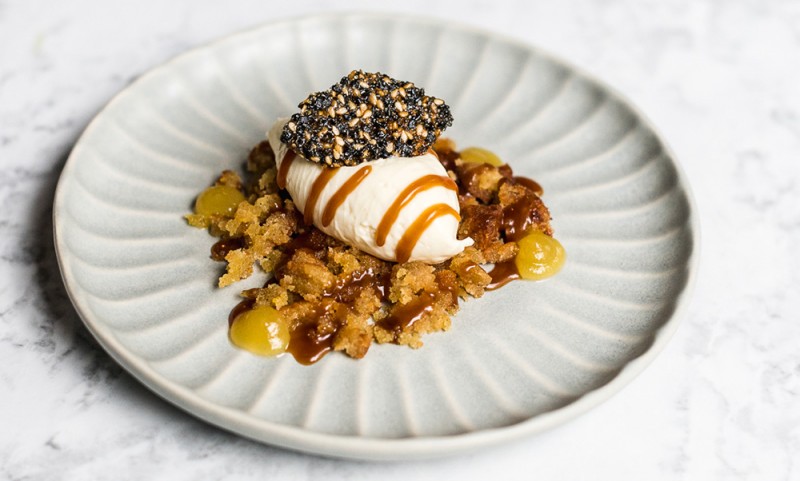 If there's one thing we learned over lockdown it's how much we bloody love holidays to Greece. Whether you managed to slip away pre-quarantine or are still missing Mykonos & pining for Paros, you're gonna love the arrival of Joan. This Shoreditch newbie is gonna offer an all-day modern Mediterranean menu that draws inspiration from Chef Niko's native Greece. He was previously head chef at one of our fave eateries, Caravan Fitzrovia. The slow-cooked lamb shoulder with sweet pepper sauce has our name all over it. 
19-23 Bethnal Green Road, Shoreditch, E1 6LA - www.joanshoreditch.co.uk
Los Mochis Taqueria & Tequileria
Opening November - date TBC
Fancy a trip to Mexico via... Japan? No, not a pairing that automatically springs to our mind either, but hey - we love sake + tequila is our desert island drink so why shouldn't it work? Get ready to hotfoot it over to Notting Hill this November where you'll find newly opened Los Mochis restaurant and bar. Think MexiCali dishes with fresh Asian flavours & you'll start to get an idea of what the 22-strong Gangster Taco Menu is all about. The Mexican staple of corn tortillas filled with Miso Black Cod is just one of the combinations that's calling to us.
2 Farmer Street, London W8 7SN 
SEXY POP-UPS
Hot 4 U x Carousel
November 3rd - 7th
When a team's ethos is 'zero waste and zero f*cks' then we know we're gonna like what they're bringing to the table. Especially when it happens to be from two guys who have served their time at epic spots such as St John, Silo & Cub. You have our attention. Eddy & Matthew aka HOT 4 U are back for a limited residency at the East London temple to pop-ups that is Carousel. The set menu includes dishes like x and x. The last one was a complete sell-out so xxx before it's too late. 
Tickets for their November Carousel residency cost £49.50 here. 
Skylight Christmas at Tobacco Dock
Launching Thursday 26th November 2020

Thought Christmas might be cancelled this year? Think again. London's epic rooftop spanning the warehouses of Tobacco Dock is bringing the ho-ho-ho happy times with a festive pop-up that'll have even the biggest Grinch grabbing their novelty xmas jumper. There's gonna be a real ice rink, an igloo village, Feast In The Forest dining experience, spacious Après Ski Lodge bar, Off-Piste Speakeasy bar, Christmas market and Christmas Cocktail Cinema Experience. Phew. Who needs a real life trip to the mountains this year when this is going down?
Bookings: www.skylightlondon.com
EPIC MENUS
Tavolino Aperitivo Hour
Italian spritzes & Sicilian olives with a sick view of London? Don't try telling us Aperitivo Hour is just for summer. We'll hopping on our Vespa (or the No 39 bus) over to Tavolino to catch their Aperitivo Hour menu which, actually, lasts for 2 hours between 4pm-6pm. Even better. This recently-opened Italian restaurant in the heart of London Bridge will be offering up the likes of Triple Orange G&T and Mezzoemezzo Nardini alongside small bites designed to whet the appetite. 
2 More London Riverside, London SE1 2DB
The Seven Deadly Sins at Shrub & Shutter
Get ready to get sinful with this awesome new menu from Brixton bar The Shrub & Shutter. Head Bartender Tait Kirk has created this killer range of cocktails using Dead Man's Fingers Spiced Rums – one for each deadly sin. They're each rocking seasonal flavours and some wicked twists. The green-eyed among you will dig the 'Envy' made with Coffee Rum, Chilli Liqueur, charcoal and smoke, or if you're partial to a bit of over indulgence, the  'Gluttony' will have your mouth watering with Hazelnut Rum, Half & Half, Coffee Liqueur and a swipe of melted chocolate, all topped with nutmeg and macadamias.
336 Coldharbour Ln, Brixton, London SW9 8QH
Aquavit London Aperitivo Hour
Prefer a more Scandi start to your evening? Aquavit London is giving you a taste of their Michelin-starred offerings in a new Aperitivo Hour lasting from 4-6pm. Sip on Skjoldpike - a cocktail made from O.P. Anderson Petronella, Calvados, and apple juice, or get better acquainted with aquavit, the flavoured spirit popular in Scandanavia. We have our eyes on the Lacko Slotts with coriander and dill - with a snack of Swedish meatballs, obvs. Going Nordic before your night out has never been easier. 
St James's Market, 1 Carlton Street, London, SW1Y 4QQ
Disco isn't Dead at Devonshire Terrace
Got the classic Sunday sore head? Blame it on the boogie. Devonshire Terrace has just launched a brand-new Disco Bottomless Brunch that includes bottomless cocktails and fizz alongside smoke machines, disco balls, throwback tunes and plenty of glitter. Channel your inner Chic & swing along for dishes that include buttermilk pancakes with caramelised banana & 90 minutes of bottomless Prosecco. We've said bye to summer, now it's hello Donna Summer.
Every Saturday 12-4pm, From £34.95 per person, including bottomless disco-inspired cocktails, Prosecco, Easytime Lager or Bloody Marys and one main dish. Cocktail and Champagne packages also available.
Paladar Autumn Menu
Invite a little Latin American soul into your life by bopping along to Paladar for their awesome autumn menu. Crispy-skinned halibut with chontaduro salsa... Brazilian pork chorizo with red onion mojo... it all sounds banging, but what has us making a beeline for this bright & cheerful restaurant is the piña colada trifle. Yes, you heard us right. Plus, with its fly courtyard that's Tier 2 compliant, you can mix it with mates without breaking the rules. Cheers to that. 
4-5 London Rd, London SE1 6JZ
Sexy Fish Greatest Hits Menu
Who doesn't love a Greatest Hits collection (we all remember collecting Now That's What I Call Music CDs, right?). Well, now you can drink the best cocktails of the last 5 years at Sexy Fish thanks to their Greatest Hits menu. They're celebrating half a decade of bringing their swanky sass to Mayfair by inviting guests to pick from the most popular drinks since they've been open. Sip on one of the 2015 originals the Kyuri (their take on a cucumber martini) & reminisce about the opening party that starred Rita Ora as a mermaid... or plump for the Popcorn Old Fashioned (fun fact: almost 12,000 have been sold so far, and 110kg of popcorn has been used to infuse the whisky). The great thing is you know every one's gonna be a banger.
Berkeley Square House, Berkeley Square, Mayfair, London W1J 6BR
Thanksgiving Feast at RHC
26th & 27th November
We're thankful this year is nearly over, and that the House Cafe crew are once again hosting their famous Thanksgiving feast once again this November. Epic for homesick Americans and Londoners who love to feast on turkey, pumpkin and marshmallows. Planning on partaking in some "friendsgiving" celebrations? Their Rail House Cafe in Victoria has a Tier 2 friendly terrace you can all bunk down - the perfect spot to warm up with one of their Kentucky Bucket cocktail, made with Maker's Mark bourbon, cider, mango tea, maple syrup, orange bitters, lemon and star anise.
Thanksgiving 2020 will be celebrated at Riding House Café and Rail House Café on Thursday 26th November at lunch and dinner and Friday 27th November for dinner, priced at £45 per person