Festivals are to England what Champagne is to France.
We don't care how much it rains (or who's headlining) we're mad keen for a session in a field. With more and more popping up each year whether you're wanting to get chemical or realign those chakras, here is our pick of where its at this year:
June
Want something a little different from the usual line ups and themes? Get some dirty south action instead at Red Rooster, the whisky-sippin', banjo-pickin', rib-suckin' festival hitting Suffolk. Hell yes. Get your hands on a ticket for a weekend of southern blues and country - you should totally learn to play the spoons beforehand. They've got Kitty Daisy & Lewis, CW Stone King and Son of Dave headlining (if that means anything to you). If not, MEATliquor's MEATwagon and The Mac Factory will be feeding you and Soulshakers will be mixing up some seriously badass cocktails.
5th – 7th June // Euston Hall, Euston, Suffolk IP24 2QW // Weekend ticket £50 + booking fee
East-end hipsters and DJ mandem will be flocking to Victoria Park for an all-day mash up and some serious beats in the sun (sun totally not guaranteed). This year Caribou, Ride and FKA Twiggs will be hitting the stage so get ready to throw some serious shapes, this crowd knows how to party like the pros, staying up all night is the norm…
6th – 7th June // Victoria Park, Grove Road, Tower Hamlets, London E3 // Weekend ticket £83
Manc students unite, this one's for you. Full of amazing acts without the really massive price tag (hello, student loans), this two day festival will see the likes of Disclosure, Rudimental, Ben Howard and Mark Ronson making some noise. Needless to say, anyone in a denim shirt or floral headband is gonna have one helluva time. Find a uni flat to crash in for a shower and hit day two fresh as a f*cking daisy.
6th – 7th June // Heaton Park, The Farm Centre, Manchester, M25 2SW // Weekend ticket £98.50
The full line up hasn't even been announced yet but with The Black Keys, Pharrell Williams and Fleetwood Mac already set to take the stage as well as Groove Armada and Paul Oakenfold spinning some beats, the remaining acts are gonna have to be pretty epic to beat 'em. If you're feeling a little old school, mothereffing Kool & the Gang are playing too. Get down on it.
11th – 14th June // Seaclose Park, Newport, Isle of Wight // Weekend camping ticket £195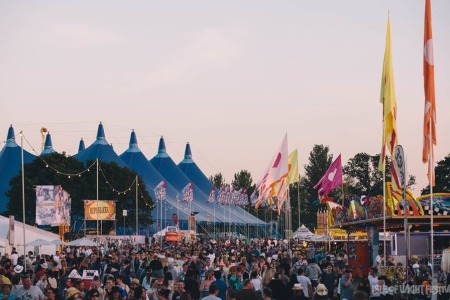 Glasto. 'Nuff said. No? Alright. With tickets selling out in about 5 minutes as per goddamn usual, Glastonbury is probably the biggest UK festival ever. With headliners Foo Fighters and Lionel Richie who cares who the hell else is playing?! With cheeky DJs, The Unfairground (which really is to be avoided if you're on anything other than booze) and some Kanye West chucked in for good measure, this could be the best year yet...
24th – 28th June // Worthy Farm, Worthy Lane, Pilton BA4 4BY // Tickets are officially sold out, unofficially you can pick 'em up for probably 4x the original cost…
July
This annual festival is the bomb, always boasting a huge line up of the best acts of the moment, whatever genre. This year they've got Drake, Avicci and Nicki Minaj hitting the stage with some David Guetta and Jessie J packed in there too. This will probably be the best park party you'll ever go to…
3rd – 5th July // Finsbury Park, Endymion Road, London N4 1EE // Weekend ticket £194.50 + booking fee
Now into its 11th year, this once small, family-run outdoor house party is hitting the big time. The camping tickets are a proper bargain and they've just changed their booze allowance to NO limit - hollaaa! They've got a great mix of well-known acts like Basement Jaxx (is there a festival they're NOT playing at this year?), Example, DJ Fresh and Lethal Bizzle as well as some unsigned bands, comedy and art. Or you could skip the stage all together and get involved in the on-site mudwrestling or bungee jumping instead…
10th - 12th July // Morris Farm, Lower Burnham Road, Stow Maries, Essex CM3 6SG // Weekend ticket £79
Londoners! Flock to Lovebox because this beast is in town! That means no camping in sweaty hot tents or crawling to the sh*t-covered loos at 7am. Party all day & night, go home, sleep (ish), shower, man up and head back out to do it all again. Hell yes. If the queue for the bar is too long then keep an eye out for the fellas with the beer backpacks. They'll get you with a pint in your hand in no time. This year's line-up is pretty strong too with Rudimental (again), Snoop Dogg, Hot Chip, Mark Ronson…… you get it, it's sick.
17th – 18th July // Crown Gate, Victoria Park, Grove Road, Bow, London E3 5TB // Weekend ticket £93.50
Giant board games, chasing masked rabbits, mazes, fireworks, a lagoon and a "Childish Things" theme… Secret Garden is like some kinda wonderland that you'll wish was everyday life. With amazing DJ sets, paint fights and boats to sail around on, this is a summer must. With 24 hour boozer The Jackdaw Pub, you'll never need to be without a drink in your hand and with Jungle, The Cat Empire and Angus & Julia Stone providing the soundtrack, this is gonna be a goodun.
23rd – 26th July //Abbots Ripton, Huntingdon, Cambridgeshire PE28 2PH // Weekend tickets £190.50
Heading up South West's festival fix is Somersault, for all you kindred spirits chasing the stars. These guys have got some bigass feasts going down as well as some chilled beats from Laura Marling, Bombay Bicycle Club and Passenger to keep you swaying under moonlight. And when it all gets a bit heavy hit the facials, yoga and meditation spots and realign those chakras.
23rd – 27th July // Castle Hill, North Devon // Weekend ticket £134.75 + booking fee
August
Things are about to get creative at this festival of words, music, imagination, nature, food, fashion and flowers. The accommodation that would put the most glam of glamping sites to shame with 70s retro chic trailers, pre-erected tents and tipis as well as headliners of chilled out joy like Archie Bronson Outfit, Stealing Sheep and Chris Watson (mean anything?).
30th July – 2nd August // St Germans, Cornwall // £165 + booking fee
This is the only festival with a swimming pool. If that isn't a good enough reason to head here then maybe the 6am licence or the all-night rave in an Aztec temple might swing it for you. The likes of Basement Jaxx, the Dandy Warhols and Roots Manuva will be providing the beats and the theme is "A Town of Two Faces"…
31st July – 2nd August // Standon Lordship, Standon, Hertfordshire SG11 1PR // Weekend tickets £127
This isn't for the faint-hearted, you're gonna need a helluva lot of stamina to keep up with the crazy cats Boomtown attracts, but with a party vibes like they got, it's worth the hardcore flex. There'll be Stephen "Ragga" Marley, Soja and John Butler Trio hitting the stages plus more ska, reggae and dub acts than you can shake a glowstick at. If the sun is out, this is definitely the festival to be at.
13th – 16th August // Matterley Estate, Alresford Road, Winchester, Hampshire SO21 1HW // £155 + booking fee
Wilderness is becoming a firm favourite with festival-goers and for all the right reasons. More chilled than the others, it's described as "a weekend of freedom and inspiration for all free-spirited festival lovers"... far out, man. If you like bumbling around with no real direction then this one's for you. You'll probably find some new artist to love rather than be right at the front to sing along with a fave, but that's the dream. Bjork, Ben Howard and Roisin Murphy will be playing however so go get some!
6th - 9th August // Cornbury Park, Charlbury, Oxfordshire OX7 3EH // Weekend ticket £175.94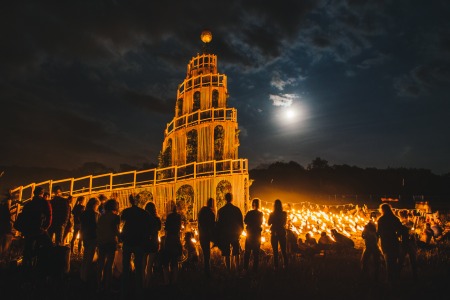 This is where the world's greatest electronic and dance music producers descend for its ridiculous DJ sets and live shows. It's been going for over a decade with Carl Cox calling it the "crowning glory" of the clubbing calendar. Expect a line up filthier than your kitchen sink; we're talking Skrillex, Faithless, Fatboy Slim and Basement Jaxx. Boom.
29th - 30th August // Clapham Common, Clapham, London SW4 9DE // Weekend ticket £112.50
September
Talk about headliners! These guys have the Chemical Brothers, Tame Impala, Jungle, Jurassic 5 and… Duran Duran. Throwback but we're lovin' it. This festival is basically a fancy dress party for 50,000 people, this year's theme is Summer of Love… sexy. Plus they've got reggae aerobics, some forest film action and a Southern Comfort bar inspired by crazy-golf holes! It's called "The 19th Hole" and doubles up as a bar, dance floor AND chillout area. See you there!
10th - 13th September // Robin Hill Country Park, Downend, Isle of Wight PO33 4DF
These guys have got it going on with three different areas for you rock out at, a playground of fun and surprises and an actual food village. Hollaaa! With Elbow, Kelis, Laura Mvula and Madness hitting the stage, things are getting pretty eclectic up in here but we're totally digging it. Best of all, it's just a staggered train ride home for Londoners so freshen up and get your ass back here on for Sunday's re-run.
12th – 13th September // Blackheath, London SE3 0UA // Weekend ticket £89