We don't know about you, but BarChick loves it when she gets more than she bargained for, and these epic London wine bars are about so much more than just their kick-ass wine menus.
Sager & Wilde

The kind of neighbourhood joint you wish was on your block. Sager + Wilde is small, industrial styled, and with Michael Sager behind the bar you're guaranteed a well-guided journey into the world of unusual and absolutely delicious wines. He keeps a small selection that's forever changing, but there's always something to please the palate. Park yourself on a barstool and prepare to learn. The grilled cheese sandwich ain't too bad either. 
193 Hackney Road, E2 8JL
Silver Lining
Looking to expand your vino repertoire past red, white and rosé? Hackney is where it's at. After a lockdown of operating as an orange wine shop, this joint has now reopened as a bar serving over 50 varieties of the carrot-hued vino to anyone that wants to bunk down for an evening of slow-paced easy socialising in their bar. Don't know where to start? The crew here will be happy to give you the down-low on all things orange - you'll be a convert in no time.
Silver Lining, 13 Morning Lane, Hackney, London E9 6ND
Unwined Tooting 
This isn't your usual wine bar. Opened by the girls behind A Grape Night In pop-ups, Unwined in Tooting has banished ponce and fuss with its handpicked selection of quirky wines from unheard grape varieties and lesser-known regions. You'll find BarChick chilling at the huge cork-topped tasting table, taking advantage of one of their #WineWednesday sessions with blind tastings, wine chats and cheese pairings! Bottoms up. 
16A, Tooting Market, 21-23 Tooting High St, London SW17 0SN
40 Maltby Street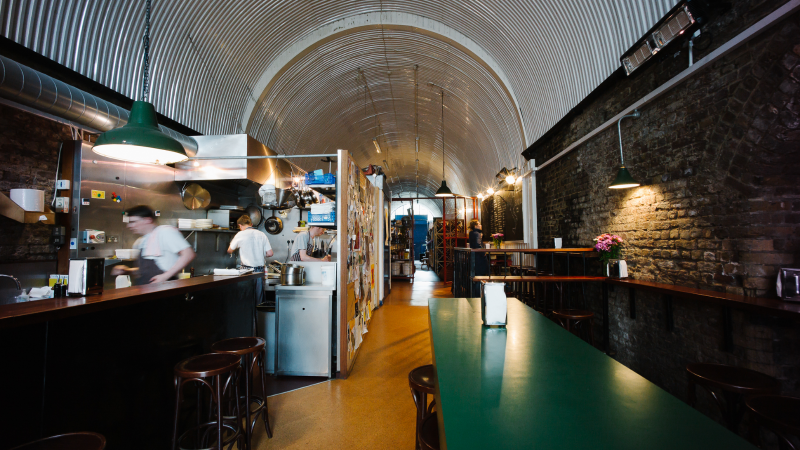 This is BarChick's favourite place to play hooky on a Friday lunchtime. Brick walls, vaulted ceilings, industrial lighting; 40 Maltby Street serves up wines by the glass and bottle to enjoy in the cosy surroundings, or take home to see you through the weekend. As the place doubles up as a warehouse for Gergovie Wines, you know you're getting an epic selection to choose from.  
 
40 Maltby Street, London, SE1 3PA  
Bedales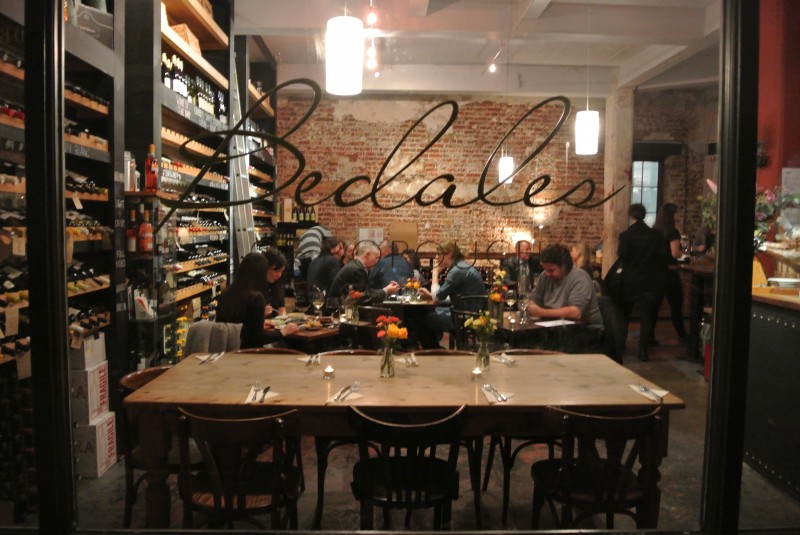 This place is a Borough Market institution, and an epic one-stop shop for tailor-made wine tastings, bespoke feasts and private parties… as well as humble glasses of wine from small and independent producers. The list is seasonal, constantly changing, so you always have an excuse to return. They also serve great small plates, utilising the suppliers on their doorstep. You'll always find BarChick there for the Sunday Sessions, when all bottles are discounted with the order of a meat & cheese platter, and there is awesome live music every week! Cheers to that! 
5 Bedale St, London SE1 9AL
Vagabond

Nothing sucks more than opting for a pricy bottle of wine and then finding it tastes like vinegar; it's a bit like thinking you've found your perfect someone before getting 3 dates in and finding out they're the type that thinks the curfew is a good idea. No thanks! Luckily commitment isn't the name of the game at Vagabond Wine; they have an awesome collection of Enomatic wine machines, which host up to 100 wines of every variety in each bar, all of which you can check out in 25ml samples before you decide to go official with one. 
Multiple locations, check 'em out here
Naughty Piglets 
BarChick is always happy to embrace the au naturel, so when she's in Brixton and searching for a tipple or two, Naughty Piglets is an easy choice. Natural wines are the name of the game in this family-run restaurant. The food here is great, but we'd recommend heading down into their exposed brick wall basement and setting up camp at one of the barrel-cum-tables and ordering a bottle of something fresh and extremely potable.  
28 Brixton Water Ln, Brixton, London SW2 1PE 
68 & Boston 
This Soho bar on Greek Street has the best kind of split personality, with an epic cocktail bar on the first floor, and a super cool wine bar beneath it. The aforementioned ground floor bar is the '68' part of the duo, and while you may think a wine bar in Soho might make a significant dent in your wallet, the menu featuring 25 quality wines at £20 per bottle says otherwise! They're seasonal and taken from the very best vineyards from around the world. Happy wallet, happy mouth. 
5 Greek St, Soho, London W1D 4DD
Lady of the Grapes 
Girl Power is alive and kicking at this Covent Garden wine bar, where it's all about supporting and championing kick-ass female winemakers and offering an incredible list filled with minimal intervention wines that are both organic and biodynamic. The organic theme stretches to the food menu too, so you can chow down on some epic charcuterie and cheeses while celebrating the women of the wine industry! Yaaaas queens.
16 Maiden Ln, London WC2E 7NJ 
Renegade London Wines 
Duck under the rail arches of Bethnal Green and you'll find this urban winery. It's the first of its kind in London, which is pretty f*cking cool in itself, and that's before you've even tried their produce. Grab a table amongst the barrels and tanks and make your way through the menu of their small-batch artisanal wines. They're made from grapes sourced from around the UK and Europe, then the gang hand harvest, process, age, bottle, cork, label and wax their bottles in-house. Talk about a one-stop shop! You'll usually find BarChick indulging in a glass of their sparkling rosé while feasting on one of their epic cheese toasties.
Arch 12, Gales Gardens, London E2 0EJ
The 10 Cases 
The idea is pretty straight forward, 10 whites, 10 reds and 10 cases of each. Drink 'em all and the next 10 brought in will be a whole different story. With low mark ups, service charge that's up to you and free sample bottles at the bar, it's a great little spot if you're skint and thirsty. Along with the wine the food also changes too, we had some Neils Yard cheese and super saucisson all whilst sitting outside in the sun. They've also opened up a bottle shop and bistro next door, or head downstairs if you wanna have a party with your mates, there's room for 16 so book mark this place for that long awaited reunion with your extended crew.
16 Endell St, London WC2H 9BD