We're taking things to a grain-ular level...
So you've soaked up our beginners guide to whisky: you know how it's made and how to drink it... now it's down to your choice of which one to get sipping. Not all whiskies are created equally. In fact, none of them are - and with whisky now being produced around the world, it's good to know how each country and region does it. Of course, the best way to learn which kinda whisky is your dram is to taste 'em, so hit up our list of the best whiskies to have in your home bar to get your practical lesson started.
Scotch Malt Whisky
Made from mash that consists of 100% malted barley
Highland
The Highlands are big, so we won't be making any grand sweeping tasting statements about whisky from this region cos man, this is vast. As a result, you can get a whole variety of tastes and characteristics from the whiskies produced here. "From lighter whiskies to salty coastal malts, the Highlands offer a range of whiskies that are just as diverse as its landscape." Kirstie McCallum, Master Blender of Halewood Artisanal Spirits tells us. "Our Crabbie 15-Year-Old Highland Single Malt, which was distilled at an unnamed island distillery in the Highland region takes on smoky, salty notes which give depth to this beautifully complex Scotch whisky."
Meanwhile, the 10 year old flagship whisky of the Glenmorangie distillery is a benchmark for the creamy, approachable single malts and is usually championed as the perfect entry whisky for first-time drinkers. Send this link to ya whisky-sceptic mate and get them on board.
Lowland
If you've got highs, you've gotta have the lows, honey. While the Highlands is known for cranking out some killer single malts, the Lowlands exceed in their ability to produce grain and blended whiskies, with the latter using a high proportion of Lowland malt which has a less intense flavour, ensuring it won't dominate the other constituent whiskies chilling in the blend.
Lowland malts tend to have a lighter, grassier profile, and their single malts are traditionally triple distilled - you'll find this technique still underway at the Auchentoshan distillery just outside of Glasgow, whos new make spirit is the highest distillate produced by any Single Malt distillery in Scotland, and the only one to triple distil every damn drop. How very Lowlands of them.
Speyside
Speyside might be small, but when it comes to whisky production, size definitely doesn't matter. The active distilleries found here actually account for more than 60% of Scotland's Single Malt production. That's quite the load, so there's pretty much something for everyone. If you wanna go a bit granular with the type of whisky they churn out here, you can basically distinguish it through two primary styles.
"The Speyside region is well known for fruit flavours such as apple and pear, with hints of spice." Kirstie McCallum tells us. "Our Crabbie 12 Year Old Speyside Single Malt is certainly no exception, boasting tart apple, rich vanilla and fresh pine on the nose, with juicy apple, warming cinnamon and nutmeg on the palate and a medium warming finish." While on the other side of the Speyside flavour spectrum, you'll find bigger-bodied sherried drams from distilleries such as The Macallan, which produces 15 million litres of spirit each year.
Campbeltown
You'll find this whisky-producing region on the Kintyre peninsula, sandwiched between the isles of Islay and Arran on the West coast of Scotland. In its heyday, it had over 30 distilleries producing the amber stuff - now, it's down to just three. But oh man, what a three! Springbank, Glen Scotia and Glengyle's Kilkerran each host the characteristics synonymous with this region: fried fruit, vanilla, toffee and brine. The Visit Scotland website defines Springbank malts as "robust and smoky with hints of their maritime roots", the Glen Scotia single malts as "lighter with grassy notes" and Glengyle's Kilkerran whisky as "lighter and sweeter, but with the distinctive oily and salty notes" 
Islay
When we think of Islay whiskies, we think of Peat. Smokey, powerful, bold. Chances are if your first foray into whisky as a teenager was from this island you won't have returned for a second sip with much haste. Peaty whiskies are a bit like Marmite, and they can give quite a punch. WTF is peat? It's basically dried dead plant matter that ends up as something quite similar to coal. It's been used as an energy source up in Scotland forever.
Some whisky distilleries like Lagavulin dry their malt over peat fires, and that's how it ends up with that unusual characteristic.  If you really love your whiskies with a bit of fire, you'll want a whisky with a high PPM (Phenol Parts per Million) - the higher that number, the more intense the peatiness. The Bruichladdich distillery are basically the kings of PPM - check out their range of Octomore whiskies which go all the way up to 300ppm. Make sure you have some water standing by if you plonk for that dram.
Irish Whiskey
Made from a mash of malted barley + optional other cereal grains - aged minimum 3 years
Guinness might be the drink that instantly comes to mind when you think of Ireland, but the Emerald Isle is home to the world's oldest licensed whiskey distillery. That's a pretty epic accolade to hold. The Bushmills Distillery was founded in 1608, and is a pillar of traditional whiskey production; as with all Irish Whiskies, theirs are mashed, fermented, and distilled to no more than 94.8% ABV, before being matured in wooden casks for a minimum of three years.
One common misconception is that Irish whiskey MUST be triple distilled. Wrong. While triple distillation is hugely popular in Ireland, it's not a legal prerequisite so there'll be no calling the distillation police on the likes of the double-distilled Tyrconnell whiskey. Tripling up is a more expensive process than a double distillation, and obviously takes more time, but that doesn't stop brands from going that extra mile to create their spirits. If you've got bottles of Silkie, Jameson, Tullamore D.E.W., Redbreast, Dublin-distilled Teeling or Dingle on your shelf, you'll see they all favour that extra distillation process. The result is usually a far smoother, very drinkable dram with an extra measure of elegance. That's a level of effort we're all about.
American Whiskies
Our Yankee friends do things a little differently in their neck of the woods. Their whiskies are a world of Corn, Rye, Bourbon and Tennessee. We spoke to some producers from each category so we could really break it down for ya.
Straight Bourbon Whiskey
Made from mash that consists of at least 51% corn - aged a minimum of 2 years
Although bourbon can be made anywhere in the United States (and its territories, such as Puerto Rico), it is pretty strongly associated with the American South, and with Kentucky in particular. To be designated "straight bourbon whiskey," it has to spend some time ageing in new (virgin) charred oak barrels. We're talking a minimum of two years if you wanna go putting a label on it, honey.
If you're a purist when it comes to your whiskies, you'll love the fact that bourbons aren't allowed to be altered using additional ingredients such as caramel colouring - that means that golden colour in your bottle has been created solely from the charred oak of the barrel. 
When it comes to its grained genetic makeup, Straight bourbon has to be made of at least 51% corn (yeah, the same kinda stuff you'd find on a BBQ) - the other 49% is where you can get creative and distinguish yourself from other bourbons. Distilled and matured in the north of Kentucky near the mighty Ohio River, Bowsaw Straight Bourbon Whiskey has a unique mash bill comprising 75% corn, 21% rye and 4% barley. Bowsaw then pushes the ageing to a year over the legal requirement and the result is a creamy whiskey rocking a sh*t load of vanilla and honey notes.
Meanwhile, in the same category but with totally different mash bill proportions is Bulleit. This Straight bourbons composition of 68% corn, 28% rye, 4% malted barley gives a spicier character, with notes of maple, oak, and nutmeg. When it comes to this American staple, the possibilities are pretty much endless. 
Tennessee Whiskey
Same same, but different...
To the untrained eye, Tennessee whiskey is very similar to bourbon. In fact, for all intense and purposes, that's exactly what it is. Fawn Weaver, owner of Uncle Nearest, the most awarded American whiskey of 2019 & 2020, talked through the nuanced differences between bourbon and Tennessee whiskey during the inaugural tasting session of the 2021 OurWhisky Festival last month. "Tennessee whiskey is a straight bourbon whiskey; period, hard stop. That is what it is. All of the rules are the same, except we have three rules that are more stringent."
As the name might suggest, Tennessee whiskey must be distilled, aged and bottled in the U.S state of Tennessee. "That's unique because bourbon can be made and bottled anywhere in America." That's difference number one. The second comes down to where ageing can take place. "Bourbon can be aged in any type of 'new American oak container', so that means I could literally have a charred oak bucket and I can put it in there and age it - and that is legally bourbon. Tennessee whiskey goes a little further in that it must be charred, new American oak barrels." So yeah, you could make a bourbon in an oak coffin, but not a Tennessee whisky. Noted. 
The 3rd difference is the thing that really sets these two whiskies apart from each other, and is responsible for pulling out fusel oils and congeners AKA the things that we don't necessarily want before it goes into the barrel. "This is the process of taking that traditional bourbon distillate and running it through sugar maple charcoal at a very slow methodical pace." This is known as the Lincoln County Process. Where the team at Uncle Nearest take it a step further is they put it through two additional filtrations, including using natural carbon from coconut shells which removes the least amount of flavour and colour while also removing the fatty oils that they don't want; and then the third filtration through diatomaceous earth which you'll find in health food shops to help clean out the body, but it's also good for removing sh*tty stuff from whiskey, too!
Straight Rye Whiskey
Made from mash that consists of at least 51% rye - aged minimum 2 years
"In the United States, the Federal Government oversees the rules of the Straight Rye Whiskey category," says Brian Treacy, President of Sagamore Spirit, producers of an award-winning Maryland Rye Whiskey at their five-acre waterfront distillery in Baltimore. "First, American Rye must be made with at least 51% rye grain. The whiskey must not be distilled over 160 proof (80% ABV) or enter a barrel higher than 125 proof (62.5% ABV). Barrels must be new, charred oak and production must take place in the United States."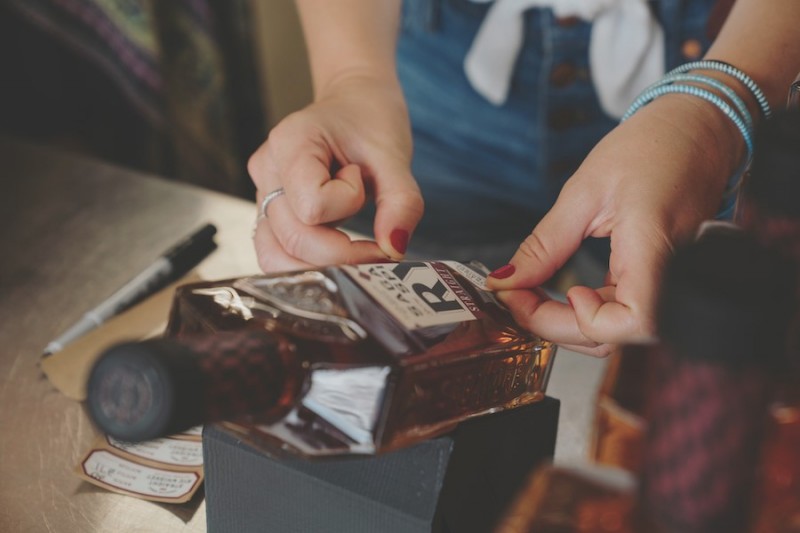 Unlike Tennessee Whiskey, Rye whiskies aren't restricted to production in a specific location. "If you have access to great grain, a distillery, and a bit of patience, rye whiskey can be made anywhere." Those with their fingers on the whisky pulse might have managed to get their hands on an (already sold out) bottle of the Oxford Artisan Distillery's inaugural release of Oxford Rye when it was released on St George's Day last month. Their ancient heritage grains are grown exclusively for the distillery within 50 miles of Oxford, though they make a point to "where our whisky is rooted in American Rye Whiskey it is certainly not American Rye Whiskey," so let's get back to that, shall we?
"In the early years of rye whiskey production, taste profiles differed drastically based on location," Treacy tells us. "Northern ryes were spicier, while whiskies made in the southern states were sweeter. Our Maryland-style rye is a balance of both. Just enough rye spice for complexity, but enough corn in the mash bill to provide lingering sugar notes." 
Corn Whiskey
Made from mash that consists of at least 80% corn - no minimum ageing required
Corn whisky takes its ingredient requirements that step further. There's no messing around with a measly 51% minimum of the core grain in this one, baby. This whiskey means business with at least an 80% mash bill of corn. Corn whiskey doesn't have a minimum age requirement, and as a result, it's usually clear liquid. If producers decide to give it the ageing treatment and turn it into a Straight Corn Whiskey, it has to be aged for a minimum of 2 years in an uncharred or previously used oak barrel at lower than 125 proof (62.5% ABV) - if using a charred virgin oak barrel, it crosses over into the bourbon category. Damn these guys have a lot of rules, right?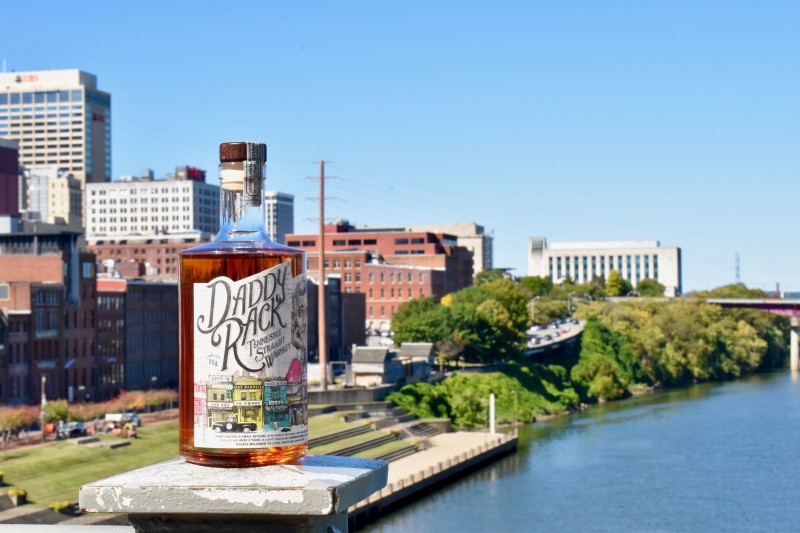 Corn whiskies are traditionally a bit more old school, and there aren't as many knocking about on the market as there are the other categories. Bowsaw's Straight Corn has an ambitious mash bill comprising 91% Corn, 5% Barley and 4% Rye giving it a sweet, robust flavour. Straddling a few categories and dipping its toe unofficially into the corn category is new to market Daddy Rack whiskey. This three-year-old is first and foremost a Tennessee whiskey with an 80% mash bill of corn, but because it has been aged in new charred oak barrels, it isn't a corn whiskey, and because it has also gone through the Lincoln County Process and was produced in Tennessee, it's more than just a bourbon.
You got all that? Good.
Japanese Whisky
We all know they do things with incredible passion and precision in Japan, so it's no surprise that their whiskies are pretty damn exquisite. However, for a country known for being pretty slick with its rules, it's taken almost 100 years of whisky production to finally give itself a formal definition of what makes a legit Japanese whisky. Until April 2021, Japanese producers were resorting to blending their product with whisky brought in from overseas in order to stretch it a bit further, and in some cases, importing, bottling and labelling whisky sourced entirely from abroad and calling it Japanese whisky without adding anything made in Japan at all. Bold move, lads. 
The problem is, whisky distilleries in Japan aren't as common as you'd think. In fact, there's only a dozen kicking about in the whole country. That's not a lot for a product in such high demand. And now they've got some sh*t hot new rules in place, we bet demand is gonna go through the roof. So what's the new criteria distilleries have to work with? Well much like with Scotch, it's all about location location location, baby; the spirit must be fermented, distilled and aged for 3 years in Japan; made using water extracted from Japan; and it must be bottled in Japan. Shall we say Japan one more time? Japan.
The new rules came into effect on April 1st and distillers will have until March 31 2024 to make sure their labels comply, but if you wanna get your hands on a bottle of something totally legit now, we'd hit up the Nikka and Suntory brands who both produce blended and single malt whiskies, and are quite readily available outside of Japan. For us, the Hibiki Harmony Blend from Suntory is the gold standard of blended Japanese whisky, and Nikka Coffey Malt is a rockstar single grain whisky - yeah, it's technically a malt but because it's been produced in a column still, it can't technically be called a Single Malt... rules rules rules.
New World Whiskies
You've probably heard of New World wines (and we bet you already have your faves - here's looking at you New Zealand Savvy B) but New World Whiskies are a whole other ball game. "The term "New World Whisky" refers to whiskies not made in the historical whisky-making countries," says Joe Clark, Whisky Director at Spirit of Yorkshire Distillery, one of 33 whisky distilleries found in England. While Scotland, Ireland, America, Japan and Canada have been playing the grain game for a lot longer than these newer kids on the bar shelves, youth definitely shouldn't be underestimated.
The Spirit of Yorkshire Distillery released their inaugural whisky, Filey Bay, in 2019, inspired by the local beach and surrounding landscape of their Yorkshire-based distillery. "The English whisky industry is very much in its infancy but has definitely set off with quality at the forefront," says Clark, "purely through chance, the larger of the English whisky distilleries have almost all come of age at a similar time and all have very different flavour profiles." Sweet news if you're into variety and like to be first on the scene of a delicious emerging market.
Other "New Worldies" that utilize their surroundings include Starward, the Melbourne-based whisky producers that make the most of the city's "four seasons in a day" climate while ageing and maturing its spirits in barrels that previously housed "big red" wines, all borrowed from local vineyards. They say they're "creating a bit of a legacy by re-writing tradition".
When it comes to the criteria set out for whiskies from the New World category, they're kinda chilling in the Miss Honey class of rule-keeping, rather than the Miss Trunchbull school of hard-core discipline. There are currently no definitive rules for English whisky production. Wild, right? But instead of going all Lord of the Flies with it, most producers have decided to adopt some rules found in the established regions, which is how the Spirit of Yorkshire crew are rolling: "We follow the EU rule book for making whisky (which requires a minimum maturation of three years before a product can legally be called 'whisky'), and largely the SWA (Scotch Whisky Association) rules too, but we're not quite as regulated in the same way as Scotch. Though we're strict with ourselves to ensure the highest quality, it does give us a little more freedom to innovate and explore the different realms of whisky-making."
And that's what it comes down to, right? Less rules = more innovation, yo! While Australia has actually had rules in place longer than Scotland, they're a lot broader. "The key requirements are that our whisky must be aged in wood" - note no size or type stated - bring out the buckets! - "for more than two years; it must be made from cereal; and it's gotta taste like whisky" Sam Slaney told us in his Meet The Maker interview. "This allows for a huge amount of innovation to take place and we can do things that other whisky-producing countries with tighter restrictions would not allow."
White Dog
Got any I.D? White Dog cool product popping up on shelves; basically a whisky that hasn't spent time ageing in barrels, so it's still clear, or 'white', and doesn't have the oaky smokiness of its aged cousins. White Dogs can taste a lot like, well... vodka, but they usually come in cool, prohibition looking bottles. Producing a white dog whisky is also a savvy way for upstart whisky companies to bring some cash flow into their business while the rest of their product is taking a long nap in a charred barrel. Smart, and tasty, nice one guys. Try Death's Door, or the awesome Buffalo Trace labels. Just be aware they might just knock your socks off.