International Women's Day takeovers, St Patrick's Day shenanigans, and a cocktail based on 'adult' films... March is here, y'all!
Openings & Launches
Sexy Spanish hotspots, sushi from the States, and cocktails that'll transport you through time & space  - these are the places to hit up this month.
Opening Wednesday 4th  
If you got your Spanish GCSE then no prizes for guessing where this cute little tapas bar is located. Translating as 'bar on the corner', Bar El Rincón will offer a small but sexy selection of drinks, including wines on tap from Borough Wines. There's a focus on sustainability (cos it's 2020 y'all) and dishes include Ibérico meatballs, and cheese & spinach cake. It's cute, it's perfect for a date, and it's got a banging courtyard for when the sun finally pulls itself together. Oh, and it'll only be here for a year so don't hang about. 
The Regent Quarter, Varnishers Yard, N1 9FD
Just opened
 
Three different cocktails, three different decades, endless possibilities for fun. Cocktail Time Machine has just launched and it's promising a night of immersive entertainment with a boozy twist. During the 75-minute experience, you'll be transported through three decades and countries via a trio of delicious, era-defining cocktails. Brilliantly bonkers.
Sidworth St, Hackney, London E8 3SD
Just reopened
You can't keep a good bar down, and Dehasa is back baby. This cosy charcuterie and tapas bar first opened 11 years ago and was an instant hit, respect. They've had a refurb and are looking fresh and funky with a brand new revamped menu. Whether you're stopping in for a snack of jamón, ordering a plate of Galician octopus with saffron alioli, or just want a limoncello-spiked Amalfi Breeze cocktail, Dehasa is bringing the Spanish vibes to Soho. Plus it's got one of the largest outdoor terraces in the area. For a slice of Barcelona in The Big Smoke, this is your best bet. 
25 Ganton Street, London W1F 9BP
We wouldn't generally advise eating sushi that's come all the way from New York... until now! Sushi On Jones is a NYC institution and it's coming to Kings Cross. 'Omakase' translates to "I'll leave it to you" and you can swing by for a 12-piece Omakase tasting selection in 45 minutes for £44. No messing here, then. If you wanna explore the menu more join us in hitting up the Big Mac which layers wagyu ribeye with sea urchin. Whoof. All washed down with the signature Sake Jones cocktail, naturally.
11 Goods Way, Kings Cross, London, NC1 4DP
Kick-ass New Menus
What do literary heroes, tequila, Grandmaster Flash, and porn all have in common? They're all inspirations for cocktails in this month's new menus...
Just launched
If you're with us in thinking that cocktails are a work of genius in general, then wait til you hear about the new menu from TT Liquor. They're showing liquid-based love to some of the greatest trailblazers in history. Inventors, writers, musicians and artists all get a look-in, from Marvin Gaye to Madame Cliquot and Cormac McCarthy to Grand Master Flash. Pick your idol and get drinking. 
17B Kingsland Rd, Hackney, London E2 8AA
Launching 31st March
Fancy yourself as a bit of a theatre luvvie? This is the performance for you. The Savoy's American Bar is celebrating London's epic theatre scene with a new menu inspired by the greatest shows of the West End. From Les Miserables to The Mousetrap, all your faves are featured - there's even a green-hued cocktail inspired by Wicked. We're predicting a standing ovation.
16-18, St James's Pl, St. James's, London SW1A 1NJ
Just launched
 
Sure, they might have won Best Cocktail of the Year at the CLASS Bar Awards last month, but Hacha aren't resting on their laurels. This awesome Dalston-based agaveria has launched an extended menu of the award-winning Mirror Margarita. Get ready to meet the Mezcal Mirror Marg, the Mirror Margarita Highball, the Mirror Largarita & the Barrel-Aged Mirror Marg. Mirror mirror on the wall - what's the sickest cocktail of them all? We think we already know...
378 Kingsland Rd, Dalston, London E8 4AA
Launching Thursday 5th  aka World Book Day
Book worms and boozehounds, UNITE. World Book Day used to be about wearing a kickass character costume to school when you'd only told your frazzled parents you need one the night before. Now it's about drinking your fave literary libations. The Alchemy Bar at The Academy Hotel in Bloomsbury is launching their Literary Cocktails menu inspired by The Academy's location, in London's literary, cultural and intellectual heart. Whether you're doing a Virginia W and heading To The Lighthouse or having hair of the dog with Strachey's Bloody Mary, this is a menu we'll be reading from cover to cover. 
21 Gower St, Bloomsbury, London WC1E 6HG
Just launched 
Feb was a hot month for this awesome Soho haunt. Not only did Swift win Bar of the Year at the CLASS Bar Awards, but at the end of the month, they also launched their ace new menu which celebrates the local neighbourhood. We love Soho for its eclectic culture and iconic heritage, so we can't wait to see how staples like the LGBT movement, music scene, and (of course) the porn industry are repped in the 15 new cocktails. If the menu is as awesome as the place it's based on, it's gonna be f*cking cool. 
12 Old Compton St, Soho, London W1D 4TQ
Get involved in this
Blue cocktails, brilliant Bloody Marys, and banging buns hun - tick these off your to-do list. 
Forget meals on wheels - we're all over the cocktails on wheels this March. Ease your hangover with spice, tomato juice and booze courtesy of The Bloody Mary Trolley at Berners Tavern. There's a trio of hair of the dog cures to choose from, including the Mexican that's made with smoked chilli jam, lime and Mezcal. We're there. With the addition of five new brekkie dishes including smoked haddock kedgeree and a spicy mushroom omelette, consider our Saturdays sorted. 
Berners Tavern at The London EDITION, 10 Berners Street, W1T 3NP
 
Dim sum, dumplings and buns... does it get much better? Oh yeah, chuck some dreamy Asian-inspired cocktails in there and you've got a recipe for an epic feast. BaoziInn London Bridge is killing it with a brand new menu alongside concoctions like their Sesame Old Fashioned and fiery Bird's Eye Margarita. They've also just launched a sleek first-floor cocktail bar for if you wanna keep the party going after dinner. Sounds like a plan. 
BaoziInn London Bridge will be on soft launch from Sunday 1st to Sunday 16th March with 30% off their full new menu (food only) as well as buy one cocktail get a second of the same kind for half price.
34-36 Southwark St, London SE1 1TU 
We're feeling blue, baby, and we want you to join us. In honour of Pantone's colour of the year (yeah that's a thing), swanky bar/restaurant Brasserie of Light have created a Blue Decade Afternoon Tea. We're talking smoked salmon & cream cheese on beetroot bread, blue velvet cake, blue macarons... you get the idea. Tea time means cocktail time in our language, and Brasserie of Light seem to agree as they've created a special cocktail featuring Beefeater Gin, Cocchi Americano, blue curacao, limes and maraschino. Plus you can enjoy it all below a f*ck off huge crystal Pegasus. Winning. 
400 Oxford St, Duke St, Marylebone, London W1A 1AB
Events
From Greek legends and badass Barcelona bars touching down in London, to bottomless Prosecco, paint-throwing parties and a New Orleans street-party in Tooting - make sure you clear your calendar for these epic events. 
Tuesday 3rd - Wednesday 4th
Time to get your Greek on. The world's sixth-best bar The Clumsies is bringing a taste of Grecian life to the St James Bar in Mayfair's Sofitel Hotel. Fresh from Athens, they'll be serving a menu of five special cocktails including the Synthesis made with gin, white beetroot vermouth and cocoa. Opa! Hit 'em up from 5pm each night to try for yourself.
6 Waterloo Pl, St. James's, London SW1Y 4AN
Friday 6th and Saturday 7th March
Cocktails made with Greek Salad Cordial? ... hear us out. Those chaps from The Clumsies are busy bees while they're in London. For two nights, Vasilis and Nikos are bringing the love from #6 best bar in the world and serving up killer Greek street food-inspired cocktails at PITTABUN. Try the Meditterean Gimlet, you'll be converted. You can also get your lips on the award-winning Aegean Negroni, inspired by the azure waters of the Aegean Sea. One of the ingredients is an aphrodisiac herb grown high in the Greek mountains. Our pulses are racing already. 
Tickets cost £20 and include a cocktail, a choice of pittabun and a side of chips. Epic. 
4 Newburgh St, Soho, London W1F 7RF
Wednesday 4th
 
It's the beginning of the month and the middle of week, and the guys at Novikov want you to party. On the first Weds of every month they host Vinyl Nights, and it's just as funky as you'd hope. Expect a fusion of rare grooves, funk, disco, boogie and retro classics to get you in the mood for fun. 
50A Berkeley St, Mayfair, London W1J 8HA
Wednesday 4th
Let's hear it for the queens of wisecracks and all the funny females out there. On the first Wednesday of every month, Milroy's Townhouse partners with a different distillery to host a night of humour and Highballs. March's event will honour International Women's Day with Aberfeldy Whisky aka the golden dram. The acts for the evening are Catherine Bohart (8 Out Of 10 Cats), Sarah Keyworth (Edinburgh Comedy Award Nominee) and Thanyia Moore (Funny Women Award Winner). Badass chicks and guaranteed chuckles - sign us up.
Tickets £35 and includes 3 drams and 3 highballs which will be served before each act.
76 Commercial St, Spitalfields, London E1 6LY
Wednesday 4th – Sunday 15th
Holi smokes, it's time to get colourful. Quick lesson - Holi is the Hindu festival that announces the beginning of spring. The one where people celebrate by chucking rainbow paint powder at each other. It officially takes place on 9th March, but you can get into the spirit by heading to Cinnamon Kitchen City with your mates and turning yourself into a walking work of art. Quench your thirst with a Holi-inspired cocktail at the Franklin & Sons tropical garden terrace - we're after the Spiced Lotus, thanks. Oh and £1 from every Holi menu will be donated to Find Your Feet, helping families in Africa and Asia build a life free from hunger. Fun with a side of philanthropy - the best. 
Play Holi tickets are priced at £12 per person, or alternatively the House of Holi pod can be privately booked for £250 per session, for up to 25 players. Tickets here.
9 Devonshire Square, Spitalfields, London EC2M 4YL
Tuesday 3rd - Sunday 8th 
Seem's like Soho is the place to be in March. This month not one but two of the World's Best Bars are popping up at party hot-spot 100 Wardour St. From 3rd-6th March you can catch 20th best bar Paradiso (you know, the one that's usually hidden behind a pastrami shop in Barcelona) bringing their quirky and theatrical cocktails to London. Then from 5th-8th March head to The Den at 100 Wardour St to hit up the drinks from Dr Stravinksy. Also hailing from Barcelona (god knows who's holding the fort back there), these guys are known for elaborate and sustainable concoctions. Highlights of the pop-up include a Soil Martini and a Champagne Negroni. Get involved. 
100 Wardour St, Soho, London W1F 0TN 
Thursday 5th
Wanna party with the Green Fairy? It's your lucky month then, cos there's a whole day dedicated to Absinthe and it falls on the 5th March. To celebrate this trippy elixir, Punch Room and The Lobby Bar at The London EDITION are joining forces with Hendrick's to create an immersive experience in the world of wormwood. Expect roving actors, three Absinthe-centric original cocktails, and a load of fun. 
10 Berners St, Fitzrovia, London W1T 3NP
Saturday 7th and Sunday 8th
If you like to go bottomless at brunch (and hey, who doesn't) then Le Comptoir is the place to hit up this March. They've launched a new Middle Eastern and North African inspired menu, YUM. To celebrate, they're giving guests FREE unlimited Prosecco for an hour when you buy a brunch dish. We've got our eyes on the Shakshuka with smoked aubergines, red peppers and mushrooms. Bring on the bubbles. 
Le Comptoir's new brunch menu will be available from 7 March 2020 and booking is essential for the launch weekend. Head to www.le-comptoir.uk
 20 Station Terrace, Kensal Green, London NW10 5RX
From Tuesday 10th March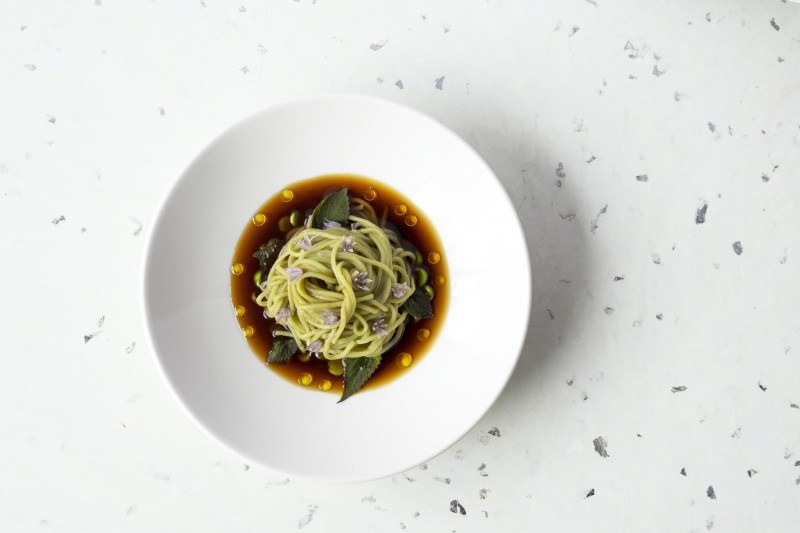 Planning a dinner date this March? Get yourself to Crispin. This contemporary-meets-cosy restaurant is big on showcasing emerging chefs and culinary talent. Now Michael Thompson is taking to the kitchen to whip up dishes which focus on unique and underused British ingredients, including wild native plants and local farmed produce. He's ex-head chef at BarChick fave Cub and if you know, you know. 
Pavilion on The Corner, White's Row, London E1 7NF
Sunday 29th
There ain't no party like a New Orleans Mardi Gras party - fact. If you didn't make it to NOLA for their epic street celebration last month, never fear. Bayou Bar is bringing the taste of New Orleans to Tooting with a banging Crawfish Boil. Rock up for a 3-course Deep South inspired Sunday feast including gumbo with cornbread, freshly fried beignets, and of course those kickass crawfish. The Bayou Bar team has perfected the NOLA dive-bar vibes and serve up epic hurricane cocktails, slushy daiquiris, and Whisky Pickleback, all served up to the tunes of street jazz. We're there. 
3-courses epic for £27.50 and the chance to add a drink for £10: Tickets here.
Unit 4, 10 Broadway Market, Tooting, London SW17 0RL
International Women's Day
Of course, every day should celebrate women - but on Sunday 8th March the world recognises how important badass babes and fearsome females are in every aspect of life. Unsurprisingly, BarChick's on board - we'll see ya at these awesome events. 
Saturday 7th
IWD is all about raising women up. So grab your girl gang and take them all to the top floor of Michelin-starred Angler to hit up the flower-filled gin terrace in collaboration with Martin Miller Gin.  You and your crew will have one of the brand ambassadors on hand to drop some knowledge about their gin, how it's made and – most importantly – how so shake, muddle and stir the perfect cocktail at home. 
Tickets are £20 and also include a cocktail of your choice from the exclusive Martin Miller's gin menu.
3 South Place, Moorgate, EC2M 2AF 
Sunday 8th
Holla at your girls - dreamy riverside bar Lyaness is continuing its Sunday Lyan series with a special evening in honour of International Women's Day. They'll be hosting a kick-ass team of seven female brand ambassadors who have each created their bespoke cocktails to be served throughout the evening from 5pm. After celebrating at Lyaness, you'll be invited to take the complimentary transfer to the Langham's Artesian Bar at 8:30pm for their own all-female takeover.  Girl power, baby.
Lyaness - 20 Upper Ground, South Bank, London SE1 9PD | Artesian - 1C Portland Pl, Marylebone, London W1B 1JA
Sunday 8th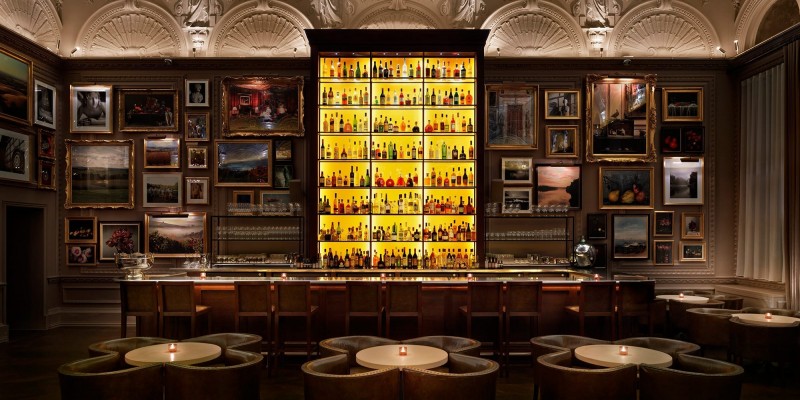 The pay gap is real, people. And while we like to think the hospitality industry is doing it's best to make things fairer, there's still a long way to change the average. The gap currently sits at roughly 17.3%. F*cking ridiculous yes, but this IWD Berners Tavern is showing solidarity by giving all women diners this same 17.3% off their bill. We'll have the lemon sole with a side of equality, thanks.  
Berners Tavern at The London EDITION, 10 Berners Street, W1T 3NP
St Patrick's Day
Any excuse to get on the Irish coffees before midday. These places are bringing the craic on Tuesday 17th March so don't miss out on the shenanigans. Warning: you might need your lucky shamrock when Wednesday morning rolls around...

If you're gonna head anywhere this St Paddy's day then the home of London's largest selection of Irish Whiskey is a good start. This is one of the busiest days in The Sun Tavern's calendar, and the party vibes are wicked. This year they've teamed up with Slane Irish Whiskey and award-winning bar Three Sheets to create a limited-edition cocktail menu (the Shamrock Gimlet has our name on it). An Oyster Boy will be on hand from 7pm - 9pm to dish out free oysters and Guinness is on tap for one night only. There's even gonna be a live Irish band. Be prepared for a right knees old knees up. 
441 Bethnal Green Rd, London E2 0AN
The key to not getting too tanked on St Paddy's day is to remember to eat, fact. Mark's Bar has you sorted with their special menu of four Roe & Co Irish whiskey cocktails paired to a menu of mini Irish-inspired dishes. Expect treats like an Irish Highball with stout-battered Dublin Bay prawns, and The Dubliner cocktail alongside Glenarm Estate striploin and bearnaise sauce. Our kinda Celtic celebration. 
9A Devonshire Square, 16 Great Guildford St, SE1 0HS
Wednesday 11th to Wednesday 18th
This St Paddy's day, it's go big or go Homeboy. If you choose the latter prepare to embrace the craic for a whole goddamn week. Makes sense, it's arguably the best Irish bar in London. They're teaming up with some of Ireland's best whiskey brands for nightly cocktail takeovers, tastings, live music, and general Irish hospitality. If you make it to St Paddy's Day you'll find Roe & Co cocktails, spoken word poetry, music... you name it. These guys aren't messing about, neither should you. 
108 Essex Rd, Islington, London N1 8LX
You want to get into the St Paddy's day spirit. But you're also not the kind of maniac that gets trounced on a Tuesday night. BOXPARK has your back by bringing its Irish celebrations to the weekend. Ceilis, comedians and Jameson cocktails - what more could you want? They've got a bunch of fun stuff happening across their Shoreditch, Croydon and Wembley sites on 14th & 15th, so check the events on their website to see what's going down.  
Wanna get the knowledge on what to drink this St Patrick's Day? Keen to learn your Poitin from your Black & Tan? Check out BarChick's Guide to What to Drink on St Patrick's Day and they'll never know you're not from the Emerland Isle.