It happens to the best of us. Nights when you've left it too late to get any sleep in before work, the nights that turn into days, or there are times when you're not ready for the party to stop. They can both make and break you. BarChick is still amazed at how few places are open 24hrs, thank god some people out there have got your back.
A bar, restaurant and casino club in the heart of London open and ready for you. The club is open 24 hours with gaming available at all times. Peckish? You can pig out until 3am here and the bar is open "till late"… and we all know what THAT means.
24 Hertford Street, London, W1J 7SA
BarChick loves a good casino, and this is one of her favourites. Sure they've got a 24 hour food and drink licence but the real pull is the scrumptious steak at The Heliot Steakhouse. Settle in on black leather, tuck into your fillet and Dauphinoise potatoes and ogle over the swanky playing floor. They only serve till 1am but the casino has got your back with other 24 hour food and drink options as well as a 24 hour smoking terrace. Cheers to that.
Cranbourn Street, London, WC2H 7JH // 24hr
Black Jack, Roulette, Poker AND a bar and restaurant open all night, with breakfast served until 3am. Go and get the chips in and let's play.
30 Berkeley Street, London, W1J 8EH // 24hr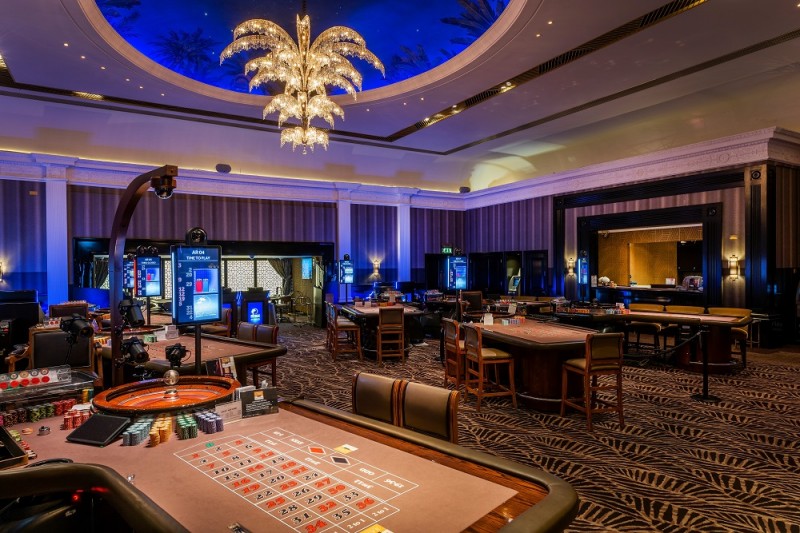 The Fulham Road veteran has been re-fueling clubbers, footballers, and Sloanes for years. Serves food and alcohol 24/7 - You'll find it hard to find anywhere more civilised at 5am, and you may even need to queue. Plus they've also opened Tottenham Court Road for when you've been partying in Soho til the early hours.
325 Fulham Road, London SW10 9QL // 111A Great Russell Street, London WC1B 3NQ // 24hr
Don't be expecting somewhere fancy with Bar Italia, this 22-hour café, which closes from 5am until 7am, is for those who are in need. You can always grab a beer, but don't head here if you want classic cocktails and a party atmosphere! Think of it more as an old mate willing to lend a helping hand, a place to grab a coffee, beer and some snacks 'til it's time to get into work.
22 Frith Street, Soho, London, W1D 4RF
One of BarChick's favourites. A wicked choice of music, with outside terraces, a cafe, smoking areas, cash points, cigarette machines, serious speakers, lasers, etc. You want Ibiza? Well this is as close as you'll get in this part of town. Head to the Egg for breakfast on a Sunday morning, open 4am - 11am... It's not cheap, but what price would you put on a good party at sunrise?
200 York Way, London, N7 9AX // Fri: 11pm - 6am, Sat: 11pm - 7am, Sun: Last admission 6am.
Head up to the 40th floor of the Heron Tower in the fastest lift in London; with five bars and two restaurants spread over these two floors it's a whole playground of 24 hour fun to be had. The bar is unique in its layout; turned inside out it looks like an up market buffet. The cocktail menu is short but sweet: four signature cocktails that are classics with a twist. Being a 24 hour bar the food is just what we wanted - the fois gras all day breakfast, BBQ spiced pig ears and the mutton tartare were welcome additions to our night on the town.
Heron Tower, 110 Bishopsgate, London, EC2N 4AY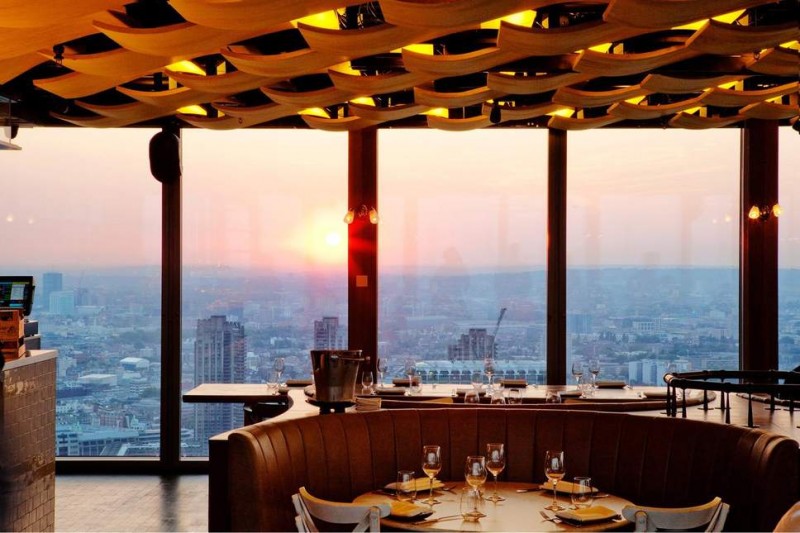 This place opens at 6AM and if you've managed to make it through to daylight hours then why not join the market workers here? Sure it's likely they'll be in a much better state than you, but who cares. You've been drinking for 12 hours straight; you're practically a hero.
9 Stoney Street, London, SE1 9AA
Go in on Friday night, come out Monday morning and go straight to work. You might find nu-rave trance, you might find dirty drum n bass, you will need sunglasses.
29 Great Suffolk Street, London, SE1 0NR // Check what nights are on and be sure to get a ticket
No rest for the wicked. This Liverpool St. diner is a bit of an institution. It's been open since the early '50s, and it's seen it all. Oh boy, if those walls could talk. This is the city spot to head for a sunrise breckie and your midnight munchies. They've recently given the place a mega revamp and created Upstairs @ Polo Bar, with a menu of cocktails curated in partnership with East London Liquor Company. They also have the Polo Party Pail; a three (or five!) litre draft beer pail for punters to dispense at the table! And the alcohol license goes on for as long as the doors are open so you can work all day and party all night. 
176 Bishopsgate, London EC2M 4NQ