Hot date? Night out with your Martini-swilling mates? From homemade tonics to mind-blowing cabinets 400 bottles strong, these killer bars are must-visits for gin lovers. 
If we're talking gin in London, we HAVE to talk about Dukes. The bartenders here are masters of the Martini - absolute legend Alessandro Palazzi has been on the bar scene for the better part of 50 years - and each drink is served straight from the freezer and perfectly chilled. Naturally, that means the juniper spirit plays a starring role at the bar, and the team keep a selection of gins in the freezer so guests can pick their bottle of choice. There's no better way to highlight a next-level gin than by sipping it in a Dukes Martini...  
35 St James's Pl, St. James's, London SW1A 1NY
Every gin mega-fan should book themselves into the Ginstitute, found in the basement of The Distillery on Portobello Road. Kick off your sesh with a history lesson from a gin guru to find out how it's all made, then you'll be tasting and exploring gin botanicals before they let you run riot and make your very own gin, which you can take home (win) – plus they keep a record of your creation so you can order it again when that one runs out. Drink, sleep, order, repeat.
171 Portobello Rd, London W11 2D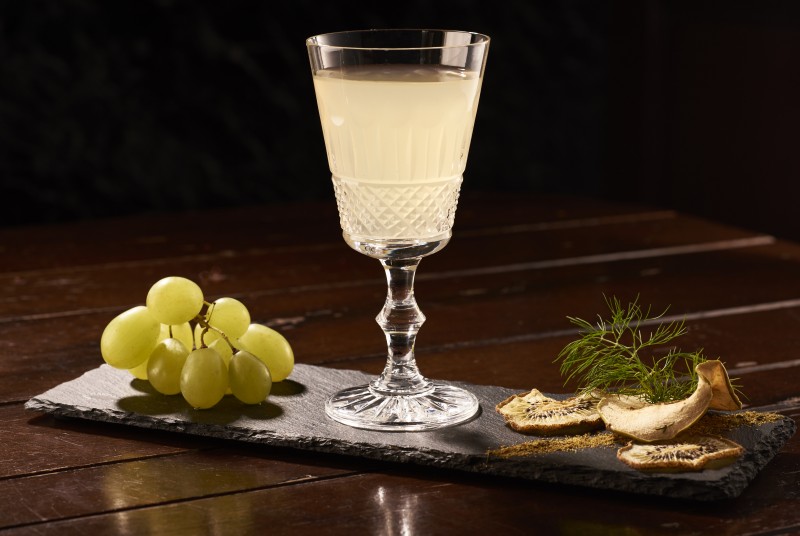 Seeking out the biggest collection of gin in London? You'll find it at The Gin Bar in Holborn where 400 bottles of gin + 27 different tonics = 14,035 different G&T combos. Mind. Blown. This killer bar at Holborn Dining Room is epic, but you know you're in safe hands the minute you walk towards the iron gates of The Rosewood Hotel – it's a classy affair.
252 High Holborn, London WC1V 7EN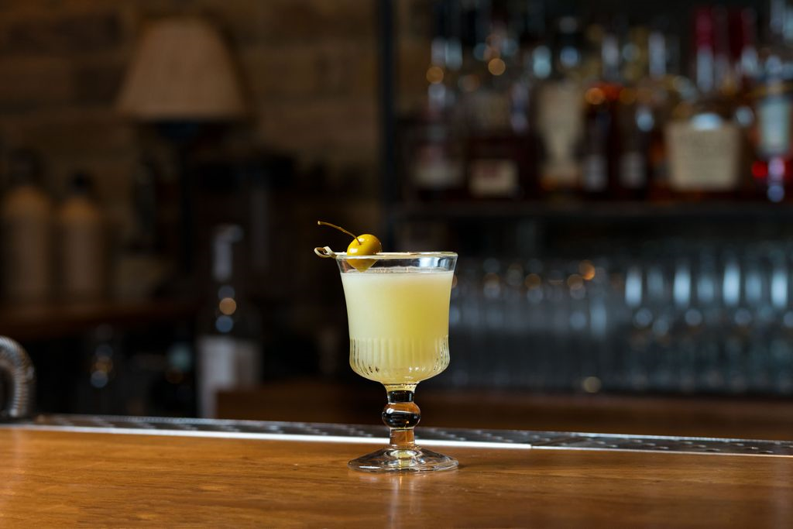 Hidden beneath a little Italian joint, is a whole lotta gin and debauchery in this candlelit gin den. It's got the cool speakeasy thing going on but without the wankiness. This place takes their gin so seriously they make their own tonic water, specifically designed to let you taste the gin front and centre. If your taste buds are super sharp, you'll fancy your chances with a gin flight. You get a tray of three numbered mini G&Ts and a red wax-sealed envelope concealing the bar's extensive tasting notes. Then you gotta guess which gin's which. Great for date night chat.
214 Bermondsey St, London SE1 3TJ
Back in 1933 it was just an Italian cafe, but in its current incarnation it's all about the gin-obsessed - just check the very impressive booklet you're given and you'll get a pretty good idea of how into it they are. Prepare to be swamped for choice, with 250 types of gin, baby. You can even select your tonic, type of ice and slice. If you're totally overwhelmed, just spin the 'wheel of choice' and let fate decide.
22 Great Chapel Street, London W1F 8FR
Sneak upstairs, away from the rowdy bunch downstairs at Mr Fogg's Tavern and hit the far more refined and chilled-out gin parlour. This secret bar is filled with enough gin to send you time travelling, and it's a more refined experience, with velvet armchairs, settees and a crowd of gin connoisseurs and more serious cocktail drinkers.  If G&Ts are your thing, you need to get up here, 'cos they've got about a hundred different combinations and serves.
58 St. Martin's Lane, London WC2N 4EA
This is a seriously stocked-up, British Empire-themed booze hideout, where gin lovers win big. The place is decked out in taxidermy, old pianos and open cabinets containing rare spirits - someone must have done some serious travelling to have amassed it all, so take a seat at the long bar and let the barmen tell you the stories that go with them while you crack on with the menu. Bartenders here know their sh*t and are in it to win it, don't settle for average, they'll work it until it's perfect.
13 Well Court, London EC4M 9DN
You know a bar's gonna work gin just right when the owner also owns one of London's best artisanal gin brands – Little Bird Gin.  This is the awesome gin/ cocktail/ brunch/ coffee capital of SE London and the only place in London you can eat gin sausages. YUP. Fresh 'n Dry Martinis, bitter sweet Peck'em Martinis and, of course, killer grapefruit garnished G&Ts are all good ,but those gin sausages alone are worth the Uber fare to Peckham. Five stars.
58 Peckham Rye, London SE15 4JR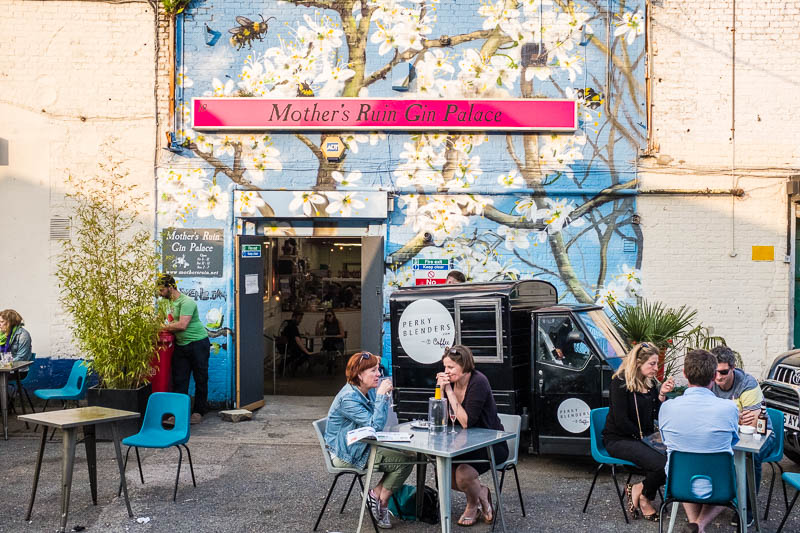 Only true gin die-hards know about this lil' beaut. A tiny understated cocktail bar in Walthamstow where they sell their own liqueurs (mainly gin), all made from home-grown and locally foraged fruit and flowers. You won't be able to stop glugging that sloe.
Unit 18, Ravenswood Industrial Estate, Shernhall St, London E17 9HQ
Tucked down an alleyway just off Fleet Street, this is a pint-sized gin distillery and relaxed cocktail bar all in one. They've got over 180 gins behind the bar: start with their home brand City of London Gin and don't stop until you've tried them all! Have a try of their range of three gins (Dry, Sloe and Old Tom), all made in house, it's a bit like eating fruit from the tree - wholesome and healthy. The menu is a mix of classics and new creations, you can't go wrong with a Tom Collins, a Martinez or hit the Aviations. Don't leave without checking out the distillery, they do tours from 12pm. Or ask nicely when the bartenders aren't too busy - you might just get a personal tour.
22-24 Bride Lane, London EC4Y 8DT
In a corner of Tooting Market sits this nano bar which serves mighty drinks. Naturally, they serve their small batch Graveney Gin which they distil in-house, as well as other small craft gins from across the globe. If you are new to gin or 'gaining experience', the team will happily guide you through the menu and find the drink suited to you, whether it's a refreshing G&T or one of their adventurous Martinis. 
Unit 22a Tooting Market, 21-23 Tooting High St, London SW17 0SN
With 100 gins served against the backdrop of London's most iconic views across the Thames, a banging menu of contemporary cocktails, a G&T happy hour every weekday AND a monthly changing champion gin, this bar is a jewel of the Southbank, so grab a seat near the window and raise your glass to the big dogs over the river. Boom!
County Hall, Westminster Bridge Rd, Lambeth, London SE1 7PB
Of all the gin joints in all of London, this is the only one that that can be found on the site of an ex-fragrance factory, which is nothing to be sniffed at! Now it is an alchemist's laboratory of sensations, mixing signature cocktails using homemade aromatics, infusions and bitters to create fragrant drinks. Hell yeah! 
Hilton London Bankside, 2-8 Great Suffolk Street, London SE1 0UG
Oak-panelled walls, deep-set leather sofas, retro armchairs and chess-set tabletops: The Den at St Martins Lane is a snug drinking retreat where a series of surreal and playful art pieces riffed on classic British scenarios adorn the walls, inspiring a special Gin & Tonic menu.
45 St Martin's Lane, London, WC2N 4HX