With that guy from Blur bringing out his own beer, and Danny Devito loving the limoncello… we thought we'd see what else the celebrity world has to offer… some should stick to what they know… others can keep it coming…the rest… well god help them…
Brad and Angelina - Miraval Rosé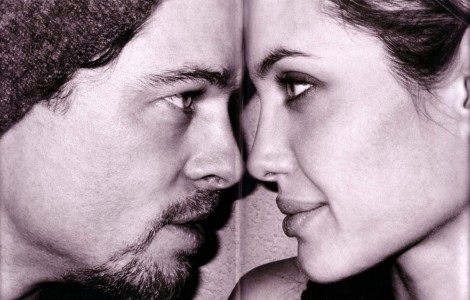 As if it were tickets to meet them personally, the first batch of bottles of Brad and Angelina's new-old rosé, sold out in a speedy five hours online, all 6,000 of them. The wine was produced on their 1,000 acre estate in Southern France, has been described as "refined and elegant" and comes from renowned winemakers the Perrin family. Alongside playing happy families, creating 24 gold plated furniture and being mega stars in movies these two are also hitting the wine world and creating some serious sparks. Oh Brangelina is there anything you can't do?
The good news is that our big brother WineChap has got his hand on some, so now you can have some too! Check it.
Richie Hawtin – SAKE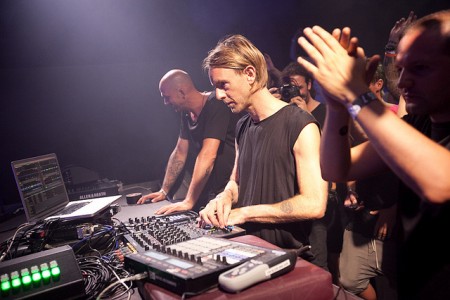 Turns out it's not all about the tunes; the launch of Richie Hawtin's highly praised club night Enter at Space, Ibiza saw him create his own brand of DOT Sake. Drawing heavily on his zest for Japanese culture, the inspired Enter Sake Lounge is Ibiza's first sake experience. Hawtin's own brand of sake comes in three grades: black, silver and gold, each representing a different grade and taste profile.
Black Junmaishu, Miyamanishiki rice milled 60%. Soft and silky with sweet rice-like notes which sustain a slightly sharp finish.
Silver Junmai Ginjo, Yamadaho rice milled 55%. Laid back with slight fruity overtones and well-balanced umami sweetness that holds just long enough through its clean finish.
Gold Junmai Daiginjo, Yamadanishki rice milled 40%.  Elegant notes of pear and yellow peach perfectly balanced with a sense of coolness and a lingering sophistication.
Dan Aykroyd - Crystal Head Vodka
£42/ 70cl
Better known for his ghost busting abilities, in 2008 he co-founded Crystal Head vodka; it's filtered through diamonds, sold in crystal and comes in skull shaped bottles! It's going down well… inspiration came from the legend of the 13 crystal skulls that have been found around the globe. It's also kosher approved, free of additives and has won a couple of gold medals to prove its worth.
Gerard Depardieu - Bellerose Biere Blonde
After recent claims that that there are over 400,000 French people living in London, it seems like Gerard Depardieu has risen to the challenge of bringing a home brew to their doorsteps. Bellerose Biere Blonde is from the brewery that Gerard founded in 1997; it has hints of lychee and citrus and is a cool combination of French style beer and IPA. Being a keen foodie too, Gerard's beer goes particularly well with a range of great grub; seafood, spicy food, curries and mature cheeses. Ooh la la! (Just be careful not to spill any on the carpet).
Professor Green- Remedy
£9.99/4 pack

Keeping it UK and perfect for the pub, Professor Green is bringing out his own lager. Named after one of his recent singles, Remedy is said to have a crisp and light taste to it making it the perfect pint for summer time and beyond. Whatever you say Professor!
Drew Barrymore - Barrymore wine
2011 Pinot Grigio. $19.99 a bottle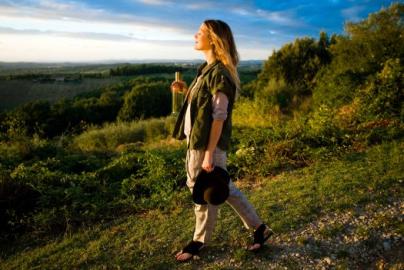 Drew is very much into her wine and the launch of her Pinot Grigios went down pretty well in the wine world. She's wacked her family crest on the label and it's described as a crisp and fruity white. It's already won a gold medal, one more good reason to get your ass over to the US of A where it's available.
Danny Devito - Limoncello
$24/ 750 ml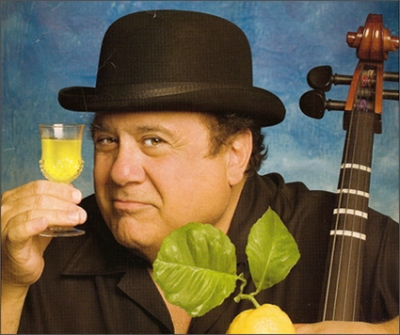 Born from a love of limoncello and an all-nighter with George Clooney this is one celebrity bottle of booze you should really get your hands on. Not only does it taste great but every bottle is signed by the little legend himself. Have a scratch at the lemon on the label and you'll get a waft of lemon trees - go Danny! Go Go Go.
George Clooney - Tequila Casamigos
January 2012

BarChick and George Clooney seem to have a common love, having previously tried his hand at selling whisky, coffee and Martinis, George has finally settled on making his own tequila. Partnering up with Cindy Crawford's husband and naming the bottle after their homes in Mexico. It sounds more like the makings of a good porno, but hey who knows what to expect… don't knock it till you've tried it right?
Francis Ford Coppola-Niebaum - Coppola Wine Estates
Various prices
Not only is this family one of the most successful, hottest bunch you've ever laid your eyes on but they have a beautiful vineyard in the Napa Valley where they make some kick ass wine. Have a tour, join the club, buy the wine, get the t-shirt and you might even meet the whole family.
Savanna Samson - Sogno Uno wine
Around $27 a bottle
Porn Star Savanna Samson took a step back from her pornos and created a hot little wine range. The name Sogno Uno or Dream One might bring to mind J- Lo's latest perfume range, but this venture went down a whole lot better in the US wine industry. No doubt the suggestive language and sexy pics of her on the bottle helped sell a few. Probably best not to take to the in-laws for lunch, or do.
Ron Jeremy - Ron de Jeremy
£29 /75cl
Put the porn away people. Go get yourself a bottle of Ron Jeremy's liquor instead/as well? The producer of this delight is One Eyed Spirits and it's described as having a "Long, smooth taste" of course… with hints of vanilla and sugar cane. Although it might seem like a bit of a gimmick… this rum tastes pretty good. Plus we kinda like the porn king connotations.
P Diddy - Ciroc Vodka
£39.95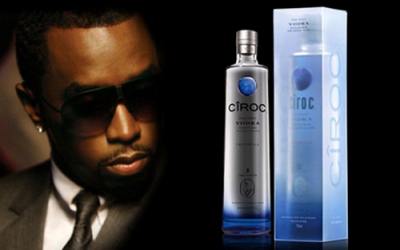 This isn't your average vodka: whilst most are starch based and made from potatoes and corn, Diddy's vodka is made from a more sophisticated French grape and distilled five times. He's said to get a little heated when Ciroc is not being drunk at events and describes it as "tasting like his lifestyle"…. give us a swig then?
Fergie - Voli Vodka
$31.39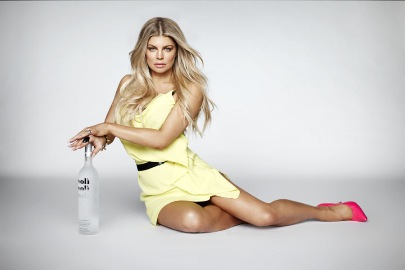 The launch of the world's first low calorie vodka (74 calories a shot!) could only really come from a chick, and Fergie from the Black Eyed Peas, has done just that. In a range of flavours including pear vanilla and raspberry cocoa it'll mean one less run round the block the morning after, if it doesn't make you throw up that is.
Bruce Willis - Sobieski Vodka
$11.72
Celebrity spokesman and owner of a small percentage in this premium Polish vodka brand. Take a look at the adverts that were created to promote it, featuring Bruce himself and the CEO of the company, he's not pretending to know too much about vodka. Check out the site too, there is an "Ask Bruce" section where you can find the solutions to all your daily worries!
Justin Timberlake - 901 Silver Tequila
$40. 52
The guys got moves and he's also brought out one of the tastiest tequilas in town. Approved by barmen in East Village's Death and Co (NY) and with one of the hottest adverts out there (directed by the man himself, obvs) - kind of want one right now, even if JT does make another quid out of it.
Willie Nelson's - Old Whiskey River Bourbon
$29.95
This shit's so good it's even won an award, not just because the bottle was inspired by Old Whiskey River one of Willie's most famous hits. Free added bonus is that when you buy the bottle you get one of his CDs and a guitar pick that's attached to the neck of the bottle!
Snoop Dogg - Landy Cognac
$100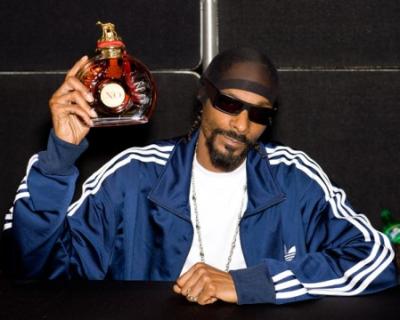 When you think of Snoop, the image of velvet jacket, cigar and cravat sits comfortably, so when he partnered with Landy Cognac in 2012 it was no huge surprise. You won't see him drinking anything else these days… you probably wouldn't either in his shoes.
Marilyn Manson - Mansinthe
€39.95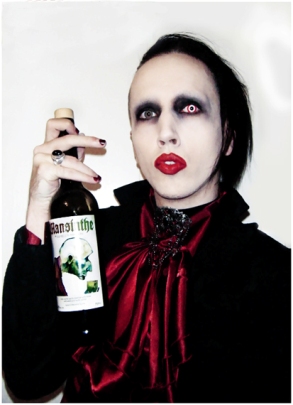 Marilyn Manson has his own absinthe, yup. Then again you wouldn't really expect anything else from the king of all things dark, gothic and a little controversial. Staying true to all he and other absinthes in the game, it's a cool 66.6% alcohol. Wild.
AC/DC - Wine
$30.05
Best thing about this wine collection has to be the names: You shook me all night Long Moscato, Highway to Hell Cabernet Sauvignon, Hells Bells Sauvignon Blanc and Back in Black Shiraz. Its got Dad's 60th written all over it. Done
Alex James - Beer
TBC
Rock star, Cheese maker, journalist and now he's going to brew is own beer.  If it's anything like the cheese we're predicting this is going to taste good. House-party Alex??
Cleo Rocos - AquaRiva tequila
One of our favourite British Actress's has just brought out her own tequila. Having been a tequila lover for years, she is living proof that you get less of a puffy face and hangover the morning after a night on the T… we can't wait to try it for ourselves! The big dog Richard Branson has even ordered it in to Virgin Clubhouses and aeroplanes this summer - even more reason to book your summer hols.