February may be the shortest month of the year, but there's no shortage of epic boozy outings to fill ya drinks diary in the weeks ahead. From a flavour-packed party at the World's Best Bar, to a cocktail- and nostalgia-soaked movie night, to an entire holiday dedicated to the Margarita, these are the events you're gonna wanna hit...
Wine & Dine at NoMad
When: 8 February, 7pm
Where: NoMad, 28 Bow St, London WC2E 7AW
What: Fancy yourself a wine conoisseur? Splash out on this wicked pairing dinner at Covent Garden hotspot NoMad, hosted in collab with cult Californian winery Silver Oak. You'll get to sip six Silver Oak wines - some that are available only in the US - alongside a next-level eight-course menu from chef Ashley Abodeely. Caviar potato rosti? Check. Black truffle risotto? Check. You'll also hear from Silver Oak director Vivian Gay and NoMad director of wine Bella Babbit, so you can soak in all the vino knowledge. This is some serious luxury, darling.
Tickets £250 a pop | Book here
Get Scentsual at Coya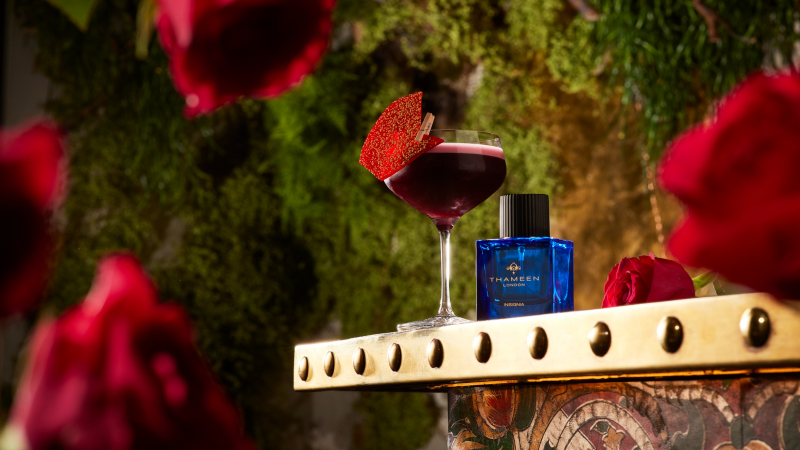 When: Thursday 9 - Saturday 18 February
Where: Coya City, 31-33 Throgmorton St, London EC2N 2AT; Coya Mayfair, 118 Piccadilly, London W1J 7NW
What: The team at Peruvian resto Coya have joined forces with fragrance brand Thameen to create a lush four-course menu and cocktails for Valentine's Day, with some seriously aromatic drinks and dishes in store. On the market for a new signature scent? Guests will also get a sample of the Thameen's boujee Peregrina perfume to take home. Romance never smelled so good. 
Book here
Drink Pink & Watch Mean Girls
When: 11, 12, 18 & 19 February
Where: The Refinery City Point, 1 Ropemaker St, Barbican, London EC2Y 9HT
What: Get in loser, we're having a movie night! Don your fetchest outfit and round up your crew for The Refinery's "eat what you see experience" set to cult fave Mean Girls, a collab with Taste Film. You'll sit in front of the silver screen while being treated to drinks and dishes inspired by the film, from Strawberry Daiquiris to help ya channel some Cool Mom Energy, to peanut butter brownies modelled after Regina George's Kalteen bars. Grool. 
Tickets £75 per person | Book here
Super Bowl LVII at The Stafford
When: Sunday 12 February
Where: The American Bar at The Stafford London, 16 St James's Pl, London SW1A 1NP
What: Whether American football's your thing or you're just tuning in for the halftime show (all hail Queen Rihanna!), embrace your inner Yank and prop up The American Bar at The Stafford London hotel. As one of the longest-surviving American bars in London, it's a fitting spot for some all-American action (it also served as a club for American officers during World War II). They'll be hosting a screening of the game starting at 10.30pm - gotta love a transatlantic time difference - but you can head over earlier to get stuck in to allll the cocktails and American fare. Chipotle chilli dog, we're comin' for ya!
Book here
Kick Back on V-Day at Top Cuvée
When: Tuesday 14 February
Where: Top Cuvée, 177b Blackstock Road, London N5 2LL
What: Wanna celebrate Valentine's Day in a low-key way? Keep your romancing super chilled and cosy with a three-course meal at Finsbury Park restaurant Top Cuvée, featuring their signature seasonal fare and laid-back vibes. The team will also be slingin' some great cocktails and loads of natty wine, including new releases and even a few rare bottles. 
Set menu £55 per person | Book here
Celebrate Margarita Day at Hacha
When: Wednesday 22 February
Where: Hacha Brixton, 12 Market Row, London SW9 8LD; Hacha Dalston, 378 Kingsland Rd, Haggerston, London E8 4AA
What: Epic pop-up alert! National Margarita Day is on 22 February, and the agave-loving folks at Hacha are teaming up with Patrón to transform their bars into a Tulum-inspired getaway, with dreamy decor and a limited-edition list of epic twists on the tequila classic just for the occasion. Hacha is the home of the Mirror Margarita, so you KNOW its riffs are gonna be good. You'll also want to get involved with the taco menu - in Brixton, the food comes courtesy of Hacha's new partnership with Mexican kitchen Nopalito, and it's *chef's kiss*. 
Book here
Try Brand-New Spirits at Lyaness
When: Tuesday 28 February
Where: Lyaness, 20 Upper Ground, South Bank, London SE1 9PD
What: See out February with a proper knees up at Ryan "Mr Lyan" Chetiyawardana's award-winning bar. The team at flavour-focused distillery Empirical are coming to town to launch their new Soka and Symphony 6 spirits, so they've asked some of the world's best bartenders to get behind the stick at Lyaness and create drinks that show off the liquids. We're expecting some weird and wonderful cocktails... and maybe a little boogie, too.
Book here
27/01/2023