Penis straws at the ready...
Nothing prepares a gal better for married life like a 32-person WhatsApp group, a sh*t load of alcohol and an inflatable knob... apart from the BarChick hen do guide.
ACTIVITIES 
All aboard for a boozy hot-tub ride in West India Quay. Grab a few bottles of fizz, don your favourite cozzie and chillax in one of these epic submerged, floating hot tubs. Each cruise delivers 75 minutes in the water, with drinks available from Skuna's on-site bar. Speaking of, the H2O is changed every trip, so no danger of bathing in someone else's biz! Hopefully, the only thing you'll be sinking is your booze.
The deal: £225 off peak/ £250 peak for the whole boat (fitting up to seven people); book here.
This isn't just a chance to get your legs over your head and try out some new positions (or is it…?). It's actually a great way to keep in shape: the perfect activity for a group of peeps wanting to look their best for the big day. And then after you've had a few glasses of fizz at the wedding breakfast, you can crank out those new moves on the dance floor to lure yourself a hottie, and you'll probably be the next one to strut down the aisle.
The deal: Classes can be hosted at multiple venues across London, with prices starting at £290 for groups of up to 25! Book here.
The hunt for a spouse might be over (at least for one of you) but the hunt for the perfect gin is still on. Head below deck of Mrs Fogg's Dockside Drinkery & Distillery in Liverpool Street and embark on a boozy adventure. After a welcome cocktail, you'll be tasked to produce your own gin using the EnGINe Room's distillery. With different flavours and botanicals, you'll create a unique batch of hooch. Test its quality in a G&T before taking home a personalised 200ml bottle of gin - an evocative reminder of life below deck.
The deal: Classes are every Saturday at 1.01pm & 3.31pm and private classes can be arranged, all starting from £75 per person. Book here. 
BOOZY BRUNCHES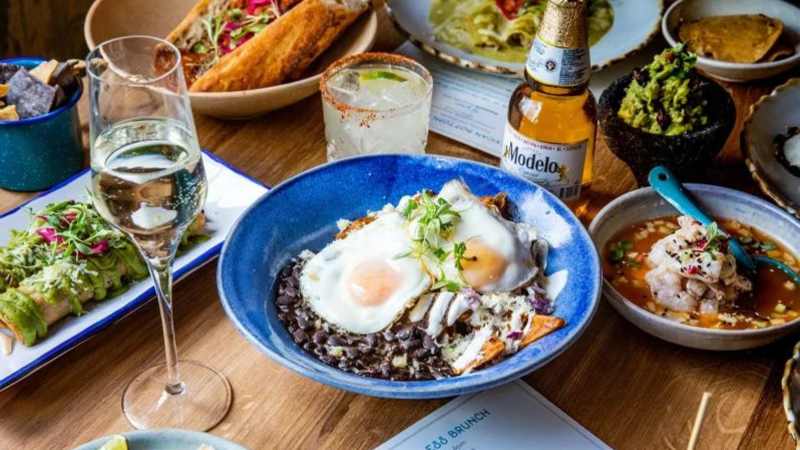 'Cos nothing gets the party started like tequila and tacos. Luckily, this epic joint in London Bridge serves the best of both. Order a massive platter of lamb shank barbacoa to assemble your own tacos at the table, and get involved with the supplementary bottomless option for all the Margs, Sangria and beer your heart desires. This place is the real deal, y'all.
The deal: Served from 12-4.30pm every Saturday and Sunday. Go bottomless for a £30 supplement per person with your food order.
152 Tooley St, London SE1 2TU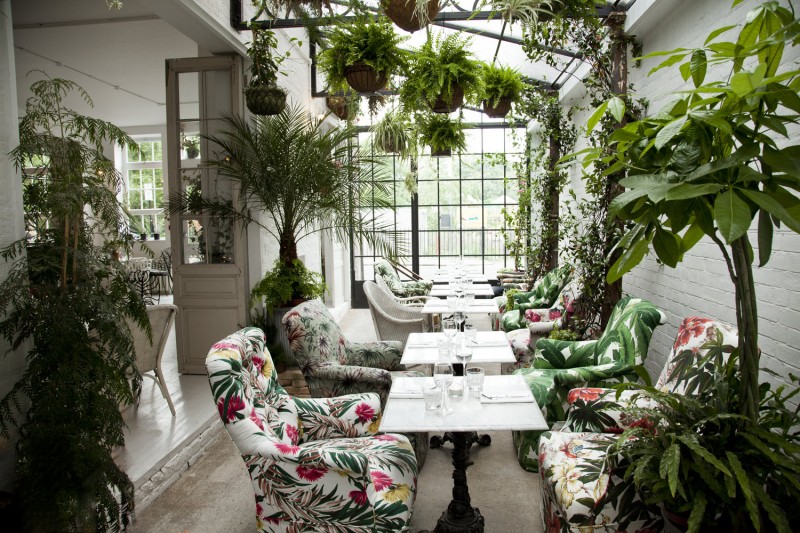 It just ain't brunch without a Bloody Mary in tow, and at B&H you can go all customised with vodka, tequila or gin in yours. Add in potato hash, salt beef, hollandaise and crispy shallots and you've got the first meal of the day nailed. On top of that, expect a sh*t load of interior inspo for your new marital home and a bathtub in the loo for you to have a recharge nap after a few hours of the free-flowing drinks, and you're set for the day!
The deal: Saturday and Sunday, bottomless Bloody Marys or unlimited Bellinis for £17. Private booking deets here.
42 Northampton Road, London, EC1R 0HU   
AFTERNOON TEA 
If you want to combine cake and sightseeing in one, hop aboard the Afternoon Tea Bus take an hour and a half long tour around all of London's best spots while you scoff down sarnies and a sh*t load of cake. It's the ultimate two birds and one scone situation - there's even the occasional Gin Lovers boozy special on offer. Boom!
The deal: Tickets from £55 pp. This won't work on your Oyster Card, so book here.
Tours leave from 8 Northumberland Avenue, off Trafalgar Square & Victoria Coach Station
If you have the cash and want to capture some excellent shots for the 'gram, go for this epic Alice in Wonderland-themed afternoon tea. We're talking ladybird and caterpillar cakes, music boxes for sugar cubes and teapots with hats. Chuck in some bottomless Prosecco and you're on for an awesome afternoon with your gals down a trippy rabbit hole. 
The deal: From £48pp, Monday - Saturday: 1pm - 4pm, Sunday: 1pm - 5pm. Book here.
50 Berners Street, London, W1T 3NG
COCKTAILS
Apparently lying is the most fun a girl can have without taking off her clothes (but BarChick has found it's better if you do). Well, you'll need to talk a pretty good game to make it through the bookcase and into the bar here. Roleplay is the word of the week, which is handy and probably something you should practice, as you're about to spend your whole life with the same person… Oops. 
The deal: You can book an appointment with your crew here. There's no price for admission, just ya cocktails (and food, if you want it).
310c Earls Court Road, SW5 9BA
The Cocktail Clubs are infamous for throwing epic parties night after night, but the cheeky crew at the Bethnal Green contingent take it to a whole new level. This joint's got way more room to move and groove than the other spots; with a derelict train yard theme going on, it has a split-level mezzanine with tables upstairs, perfect for dancing on. Plus there's a massive outside area and cocktail Tube maps for you to make your way around. You won't be leaving thirsty, that's for sure. 
The deal: Book an area, get the drinks in and get dancing. Hit them up for happy hour and that hen budget can be kept low!
Arch 253, Paradise Row, London E2 9LE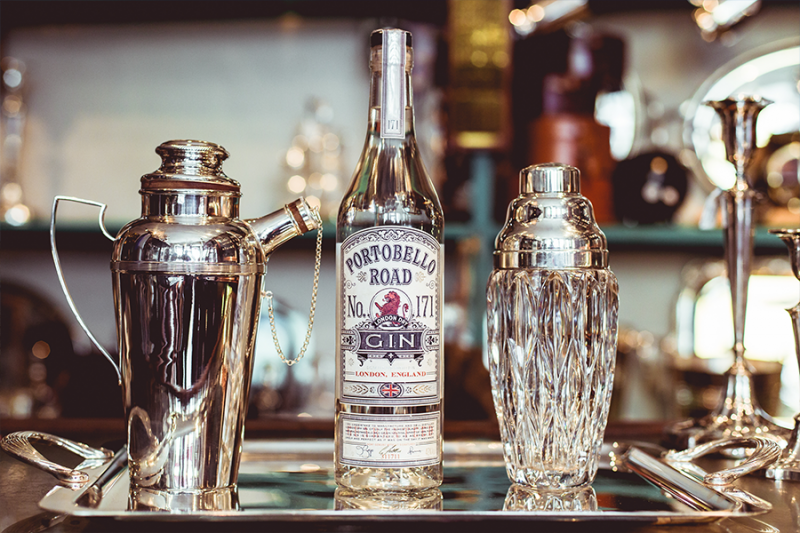 The Distillery is a four-floor juniper metropolis that is perfect for all the hens as obsessed with gin as we are! Grab a table in Gintonica for some bang-on G&Ts, head to the Ginstitute for a gin masterclass or sample the gin selection straight from barrels suspended above the bar in The Resting Room! Don't ever wanna leave? Better book into one of the three boutique guest rooms that are located on the top floor; overlooking the iconic Portobello Road, these suites are stocked with everything needed to get the mother-of-the-bride well and truly ruined. 
The deal: You can book in for one of their epic boozy experiences here. Prices start at £60pp.
186 Portobello Rd, Notting Hill, W11 1LA
DINNER
Time to run away with the circus at this epic Covent Garden venue, an awesome collision of restaurant, cabaret and cocktail bar. Take a seat at the stage (which is also a table) which dominates the room and watch as the show takes place on suspended hoops twisting above your heads! The food is Pan-Asian and the cocktails are just as exotic, perfect for getting you in the mood for dancing once the music has been turned up after dinner!
The deal: Brunch menus start from £40pp, the set dinner menu starts from £55pp or you could flash the cash with a £150 tasting menu. Book for a wild night here.
27-29 Endell Street, Covent Garden, London, WC2H 9BA
Hidden down the back streets of old-school Mayfair. Head down into this huge decadent space - it has opulent art deco vibes and a staircase like the one in Titanic leading to the second of two bars. There's loads of room for dining, including a super-swish private dining room, and on Saturday nights there's live band and DJ action - it's BarChick's ultimate one-stop party and dining spot. Dress code is glam, and the loos have some serious beetle-juice vibes which provide a great backdrop to your bathroom mirror squad selfies.
The deal: Prix fixe menu is £38pp for three courses and a glass of bubbly. You can make your booking here.
16 Bury St, St. James's, London SW1Y 6AJ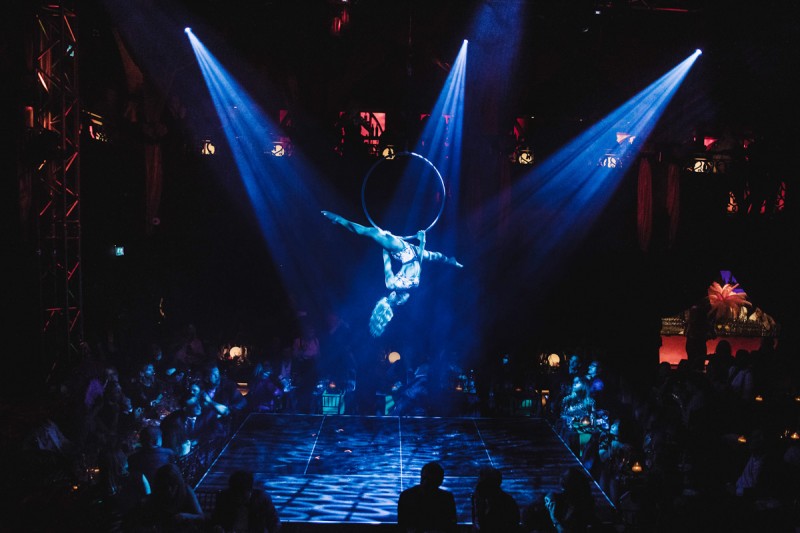 What hen do is complete without nipple tassels, feather boas and a bit of casual fire breathing!? The ultimate dinner-and-a-show combo at Proud Cabaret under Waterloo Bridge offers all of the above and more; its sexier than Dita Von Tease's underwear collection and will give you some extremely hot inspo for tantalising your future partner on your wedding night. Watch the show while enjoying an Asian-inspired menu at the edge of the stage and then dance the night away after the last bra drops! 
The deal: Dinner and show packages start from £60pp. Book your ideal package here.
Waterloo Bridge, 8 Victoria Embankment, London WC2R 2AB 
PARTY TIMES
A firm BarChick fave. Live bands, shedloads of bourbon and a wicked rowdy crowd. You can't go wrong. Book the camper van in the back for your gals for a private party, then head into the raucousness outside where the latest tunes with be cranked out all night long. PS - there are other Blues Kitchen bars around the city that are just as wild, they just don't have the camper van…
The deal: Book your crew in for a night of drinks and dancing. Packages for all group sizes available here.
143 Curtain Road, EC2A 3AR
No need for a tired Spotify playlist when you can request your favourite bangers to be played all night long by the live 6-piece badass band at this wicked basement club in the West End. Book your girl-gang a table at Piano Works and fill out the request slips to create the soundtrack to your night, then take to the dance floor and start throwing your best shapes until the early hours!
The deal: Lotsa different options for you and your crew to book - check 'em out here. 
47 Whitcomb Street (off Wardour Street) London, WC2H 7DH
Follow the "to the train" signs, chat up the ticket inspector and step foot inside the old tube carriage at "Kingly Court Station", complete with vintage TfL carriage seats. Get dolled up with victory rolls, red lippy and step into the 1940s with ration-inspired cocktails garnished with pear drops and crumbled Oxo cubes served in teacups… and you can party here 'til 2-3am.
The deal: Book in for one of their experiences fit for clucking scoundrels here.
13 Kingly Street, W1B 5PG