Aromatic wines are having their time. Unsure what exactly makes an aromatic wine? Vague when it comes to vermouth? You're about to become an expert.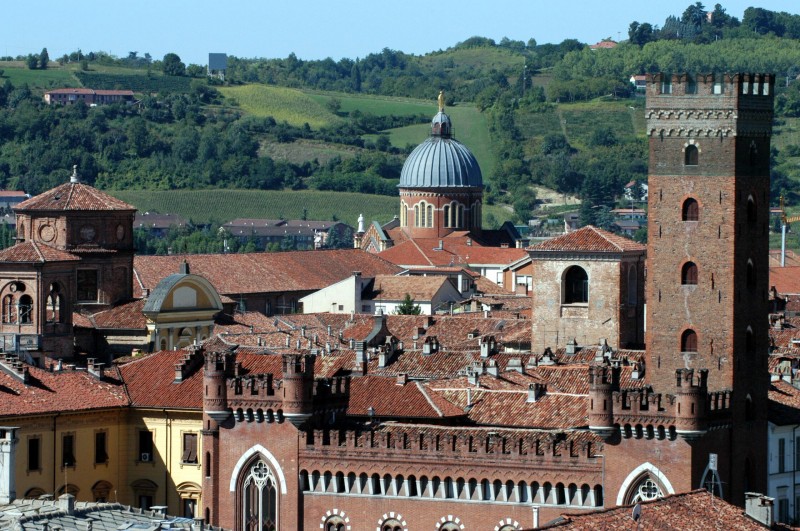 Let's talk aperitivo 
We all love a pre-dinner drink. Negroni before dinner? G&T ahead of supper? Hell yes.   
 
The Italians have made an art form of imbibing before they eat. Welcome to aperitivo hour, your new favourite time of day. The word aperitivo actually means to "open your stomach". It's the boozy equivalent of stretching before a marathon - that's BarChick's kinda warm up. The philosophy of aperitivo makes a lot of sense: Take some time with friends. Chill. There's no rush, right? Anticipation is all part of the pleasure, and so setting yourself up to eat with a damn good drink is the kind of ethos we agree with. 
Popular Aperitivo Cocktails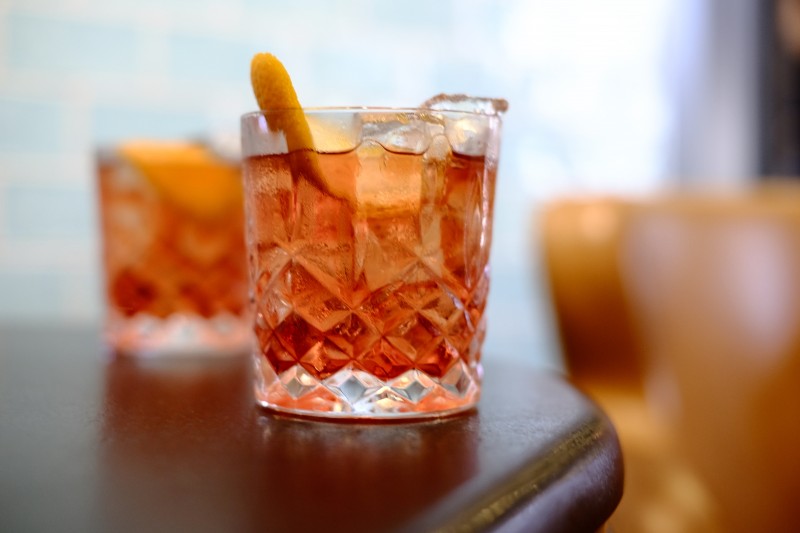 An important thing to remember about aperitivo is this isn't about getting on it. Stay classy, baby, this is an Italian thing after all. Forget turning up for a drink on an empty stomach, smashing a Martini, then five hours later stumbling into the chip shop because your dinner actually consisted of a handful of nuts, some olives and 250ml of vodka. This is refined sipping at its best, with low-ABV options and some nibbles accompanying each drink. Here are three popular aperitivo cocktails...
Americano
Chances are you've heard of the Americano. It's one of the most popular pre-dinner cocktails in Italy, and is basically a breeze to make. One part sweet vermouth, one part Campari, top with soda - BOOM. Instant sophistication. This was the first cocktail mentioned in the James Bond novels, FYI. The name is a no-brainer - it's due to the popularity of the cocktail with American tourists during the 20th century (just before Prohibition bit them in the ass). Any aperitivo bar worth its arancini will be serving these up.  
V&T
Gin, you're on the bench. Vermouth: step up. The general ABV is between 16-18%, compared to the gangster 37.5% of gin. No wonder this is a slow session sip (and why you'll get tanked on a couple of G&Ts pre food). Vermouth and tonic is actually much smoother, with a ton of botanicals lighting up your palate like an explosion in a firework factory on Chinese New Year.  
Cocchi Spritz
Cocchi (pronounced "cocky") is one of the most famous and loved producers of aromatised wine and vermouth. The refreshing spritz uses Cocchi Americano (an aromatised wine - you'll understand later), and soda. Pop a piece of orange peel in there to finish. You suave devil. 
Vermouth in a nutshell 
Vermouth is having a moment. That's not to say it's always been on trend - in the '70s and '90s it was about as cool as David Cameron attending Wilderness Festival. But the spirit's been resuscitated due to the art of aperitivo and a renewed appreciation of slow drinking. Back in the mid to late 18th century (that time when guys used to wear tights and those puffed shorts, and noblewomen drew on beauty spots), vermouth was medicinal; all those botanicals meant lushes could use it as an excuse to be healthy.
Vermouth is a type of aromatised wine. It starts life as grapes, and this is the neutral base (at least 75% of the finished product needs to legally be wine). But then a few things happen to mark it as vermouth. For one thing, sugar gets added. Then it gets a shed load of botanicals - things like coriander, cinchona bark, marjoram, juniper… you get the idea. But the essential thing it needs to have is wormwood. Vermouth without wormwood is like an '80s revival night without Lycra - as in, it's not happening. So it's a vermouth when it's flavoured with Artemisia absinthium. (Yep, it's the same stuff that's in absinthe, the green potion that they all get off their rocks to in Moulin Rouge. No, vermouth will not make you hallucinate and see a fairy-Kylie spinning around.)
Aromatised wine, however, is a fortified wine that has been flavoured with herbs, spices, fruit or other natural flavourings. See below for a list of examples - you'll be getting your aperitivo on before you can say "Sono molto sofisticato".  
Cocchi: just the facts
Cocchi has been producing wine-based aperitifs since 1891. Previously a pastry chef, Giulio Cocchi realised that booze was better than buttery-based delicacies, and hot-footed it to the small but lively town of Asti. Some savvy business choices and a handy marriage to the daughter of the guy who owned the local bars followed. Bar Cocchi is still one of the most popular places in the town to grab a drink - if you're in the area, it's a must visit.  
So what's Cocchi producing? Keep your eyes peeled for the following:
Not to be mistaken for the cocktail. Or vermouth. This is neither. It's aromatised wine. Why? We'll tell you. By law, it must first contain gentianella - little blue flowers that grow in the Alps. It does contain wormwood, but this is secondary. The name comes from the French "amer" meaning bitter, rather than any reference to America. That's your language lesson for the day. The wine used is Moscato d'Asti wine, and it also contains cinchona. You might know this as quinine - that stuff that has anti-malarial properties and helped stop people snuffing it when a pesky mozzie bit them. You'll find Cocchi Americano used in the Vesper Martini (another Bond reference) and the Corpse Reviver #2, plus drinks like the Spritz mentioned above.  
This is one of the most famous drinks that Cocchi produces, and it's bangin' with chocolate. This isn't vermouth either - it's another aromatised wine. And the wine used must be Barolo DOCG, AKA the big daddy of Italian wines. Quinine bark is one of the principal flavourings, along with rhubarb, gentian root, cardamom and clove. Head's up - it's perfecto as an after-dinner drink. Sorry port, this is our new Christmas must-have.  
YES, THIS IS A VERMOUTH, PEOPLE. This vermouth belongs to the category of the sweet vermouths, and it's a sexy amber colour. You'll recognise this vermouth as being used in classic cocktails from the Negroni to the Manhattan. The secret weapon of some of the best cocktail on this planet - it's essential to a drinks cabinet. 
Stockists: Waitrose, The Whisky Exchange 
Where to get into the spirit of aperitivo in London
Venetian cicchetti, authentic decor, and awesome cocktails make Polpo one of our favourite spots for a tipple and a nibble. The deep-fried, anchovy-stuffed olives are a game-changer. 
The place in London to get your Negroni fix - there are five on offer, varying in style and strength. Don't leave without checking the arty labels on those pre-bottled cocktails. The interior will make you feel like you've stepped into an Italian railway cafe, which is exactly what this boozy bolt-hole is named after. Trust, this is a good thing.