London Cocktail Week is like BarChick's Christmas - boozy, fun and full of parties. But for the first year ever it's even better than Christmas, cos for 2021 it's here for the WHOLE of October. If, like BarChick, you feel like spoilt kids in a very boozy candy shop and can't decide how to make the most of your London Cocktail Month wristband, we've rounded up a few of the events going down that we're buzzed about checking out. We'll see ya out there!
The London Essence House - 2-24 October
When it comes to London Cocktail Month, the London Essence House is the beating, thumping heart; a newly-created Covent Garden hub and a two-floor drinks experience like no other.
Found in the stunning Carriage Hall on Floral Street, this is a fully immersive, multi-sensory event will last for the majority of the month-long celebration. Get ready to fully immerse yourself on the top floor where 'The Essence House' is launching a wicked multi-sensory event, created to get your imagination whirring. This is where to head to really get to know your palate and reimagine taste before you head out to the terrace bar, where signature London Essence cocktails made will be mixed up with London Essence's luxury mixers. You'll get your very own bespoke cocktail prepared according to your individual palate, as well as an exquisite signature cocktail at the end of session.
Throughout the experience, London Essence's exquisite mixers from distilled botanicals, will be paired with Hennessey VS Cognac, Martin Miller's Gin, X by Glenmorangie Single Malt Whisky, Belvedere Organic Infusions and Everleaf Non-Alcoholic Aperitifs.
Tickets are available from 2nd -24th October for £20 per person. 
Salon Courvoisier at Oriole & Nightjar - 5-30 October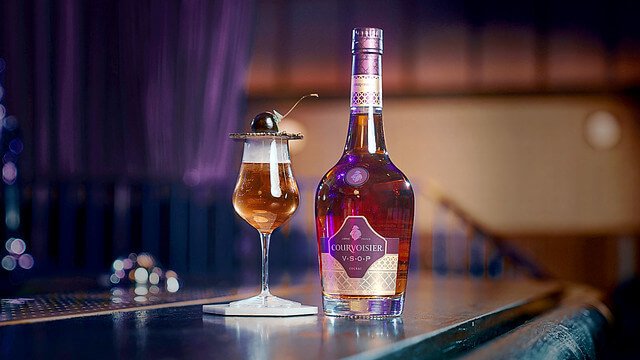 If cognac and jazz are your vibe, this isn't an event to miss this LCW. Throughout the month-long celebrations, it's all going down in the basements of Oriole & Nightjar. These two swinging bars have partnered with Courvoisier to bring to you Salon Courvoisier, an indulgent immersive den of expertly crafted cocktails with the World's Most Awarded Cognac House. Not familiar with this legendary french brandy? Book yourself onto one of their Scentsations tableside explorations that delves into the world delicious of Cognac & sniff and taste your way through a specially curated Cognac flight so you can see for yourself what all the fuss is about.
To finish your evening you'll get to personalise your final cocktail by pimping it with bespoke essences and beautifully fresh aromatic garnishes while you chill to the slick soundtrack of modern jazz.
Entrance is free, while tickets to the Scentsations experience are £10 each. Hit this event up on Wednesdays and Thursdays and you'll get the benefit of an extra-special lineup of acts booked to perform. Oriole Bar, E Poultry Ave EC1A 9LH & Nightjar, 129 City Rd, London, EC1V 1JB.
The Buffalo Bourbon Empire at Milroy's of Spitalfields - throughout October
A London Cocktail Month without a Milroy's take over from Buffalo Trace is like an Old Fashioned without bitters; it just doesn't hit right. The malted grain spirit experts at the iconic four-story whiskey mecca in East London are gonna be hosting The Buffalo Bourbon Empire for the month; an immersive experience celebrating everything cocktail culture. They've packed out the calendar with a series of totally entertaining, engaging and educational cocktail masterclasses, buff food pairing experiences and tasting events showcasing rare and exceptional spirits.
If you love getting your cocktail geek on, you'll dig the masterclasses which will take you back to school and give you the ultimate education on some of the world's most classic whiskey cocktails, and there's also plenty of American whiskey tastings taking place from the most-awarded distillery in the world, Buffalo Trace, but if you prefer your whiskies without an 'e', you'll be in your element at the tasting night with award-winning Indian single malts from Paul John.
You can join one of the masterclasses and events here. 
The Spirits Network Presents at The Little Yellow Door - 18-22 October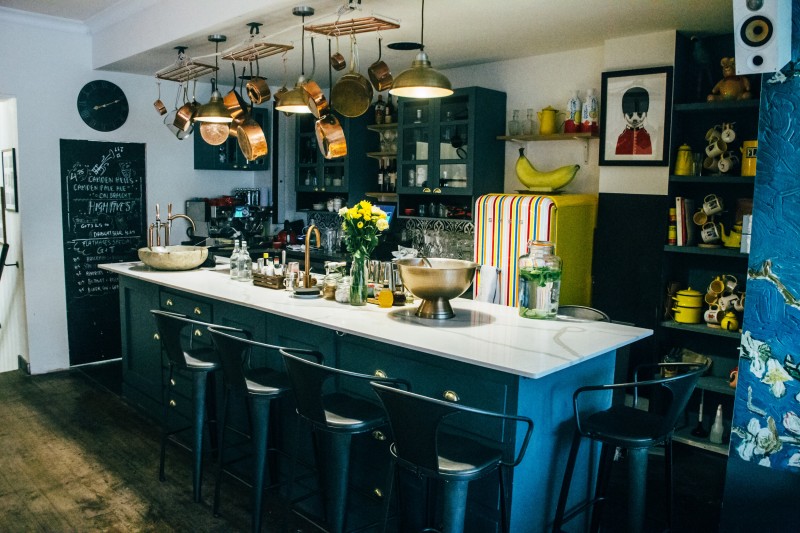 If you smashed through Squid Game faster than a round of tequila shots at a birthday party, you'll probably be looking for something else to spend your evenings watching. Good news: there's a whole new booze-based streaming service coming to the UK this Winter, and it's softly launching itself at The Little Yellow Door this London Cocktail Month with an epic "The Spirits Network Presents" pop-up. As well as a menu of bespoke cocktails at the Spirits Network bar and daily auditions for the UK's best movers and shakers to appear on the new competitive show, Shake Off, which will be broadcast on the Spirits Network at the end of the year, those wearing a LCW wristband will be able to join Tanqueray Brand Ambassador Pippa Guy in a series of masterclasses exploring everything that makes it one of the nation's fave gins. Roll up ya sleeves and learn how to brighten up the darker winter nights with cocktails that are alive with freshness - after enjoying your complimentary Tanqueray No. TEN Grapefruit gimlet, of course.
Masterclasses run daily at 5pm & 6pm for £19pp. Book your spot here. The Little Yellow Door, 6-8 All Saints Road, London, W11 1HH
Monkey Shoulder takeover at Callooh Callay -  18-22 October
An old school arcade and popcorn machines, a one-of-a-kind whisky tasting event, a week-long swag shop offering v. cool branded merch and a fly array of cocktails to be enjoyed every night? Yep, those are the hallmarks of the wicked week-long Monkey Shoulder takeover at Callooh Callay. The ultimate mixing whisky is setting up shop in the infamous East London bar for a whole week, adding a hyperbolic splash of the brand's vibrant personality to the venue and raising money for Hospitality Action through sales of their limited-edition sneakers and caps.
Then on Thursday 21st October, they're turning up the volume with the World's Loudest Silent Whisky Tasting. Yep, they're mashing malt and music together in a silent disco-esque fashion. Free to join, each 15-minute sesh will have drinkers dancing through a unique tasting of three different Monkey Shoulder cocktail favourites. Slip your headphones on and enjoy a mix of beats and deets as the live DJ shares fun facts with each new cocktail.
World's Loudest Silent Whisky Tasting: Thursday 21st October from 5pm – 1am, free to attend. Callooh Callay, 65 Rivington St, London EC2A 3AY
The Lush Life Book Club at Oriole - 19 & 26 October
Listen, we love a true crime podcast as much as the next gal, but when it comes to audio that's a bit more about cocktail thirst rather than blood, we're all about The Lush Life podcast hosted by fellow drinks enthusiast Susan Schwartz. She's a woman who loves to chat all things booze, and for LCW she's stepping outta the recording booth and onto the stage at Oriole Bar to interview the authors of the cocktail books all drinks fans should have on their shelves. Settle into your seat with the epic Tanqueray welcome cocktail and get ready to try further cocktails inspired by the authors' works while listening to Susan chat all things cocktail history, recipes and the movers n shakers behind them.
Tuesday 19th October, 6-7pm – Mother's Ruin in the Hottest Hotel in London (Sponsored by Tanqueray and Kentucky Tourism) with Special guest: Olivia Williams, author of Gin, Glorious, Gin and The Secret Life of the Savoy
Tuesday 26th October, 6-7pm - The Brand Ambassador as Author (Sponsored by Tanqueray) with special guests: Jason Clark, author of The Art and Craft of Coffee Cocktails, and Pippa Guy author of Let's Get Fizzical
Tickets are free but you'll need to register to attend through the Oriole website. 60 minute presentation and Q&A, with a free welcome cocktail on arrival at Oriole Bar, E Poultry Ave, London EC1A 9LH
Swift hosts Fat Schmuck for a LCW Closing Brunch - 31 October
Whether you're lining your stomach ahead of a wild Halloween party later, or soaking up the sins from the night (/whole month) before, brunch is always the answer, so to close off yet another epic LCW, the team behind bad-ass & award-winning Barcelona bar Two Schmucks will present Fat Schmuck (AKA their latest opening) in the form of a comfort-food filled brunch takeover at Swift Shoreditch. Punk coffee and fizzy cocktails are on hand to keep you "hydrated" (who needs water when caffeine and hair of the dog work just as well), with dishes inspired by its Barcelona menu of American dishes and pan-Asian flavours. Then in the evening, it's back on the cocktails with a one-off drinks menu created by the ultimate Swift x Two Schmucks all-female bartending team. YAS QUEENS.
Brunch served from 1pm-4pm - walk-ins welcome but reservations advised, and the night of girl power will start at 7pm.
London Cocktail Month Closing Party with Axia Spirit - 31 October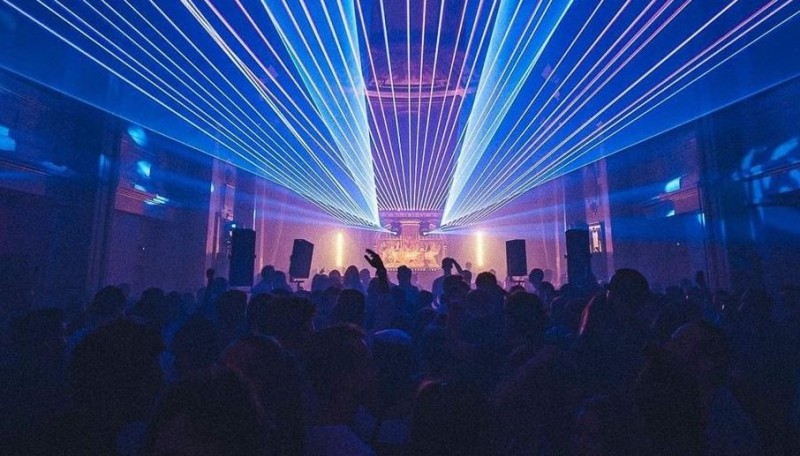 Welcome to Snake Island, baby. After a month of going hard almost wearing a hole in your LCW wristband, it's time for one last blow-out with the ultimate closing party with Axia Spirit. Hosted at Chameleon in Mayfair, 'Welcome To Snake Island' is a party to that'll introduce the exciting new Greek Mastiha spirit to the London trade. Born on the snake-infested island of Chios, Greece, this new spirit is here to twist the rules, and this party is no different, so think fire breathers, circus performers, plenty of complimentary drinks… oh and a line-up of legit superstar DJs. Heads Up though, this party is for people working in the drinks trade only so if that ain't you, now might be a good time to make friends with a bartender or two and make yourself their +1!
Free entry for Trade Only. Chameleon, 1 Marylebone Road, London, NW1 4AQ