Think going booze-free means orange squash, lemonades and lime and soda? Think again. Whether you're giving it a go for January, wanna take it a bit easier for awhile or are in it for the long haul, these are the non-alc cocktails we'll be shakin' up at home all year round.
The Therapist
In your feelings? This fresh and fruity serve from the team at epic hotel bar Le Magritte at The Beaumont will sort you right out. How does that make you feel?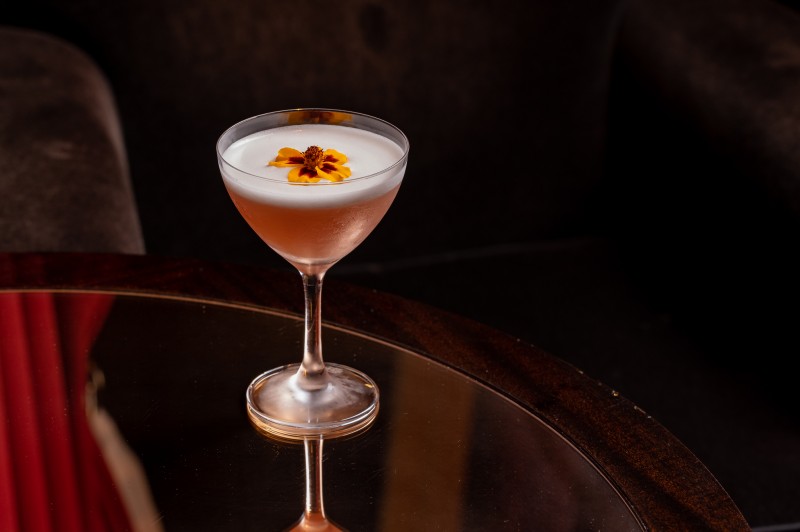 You will need: 
30ml orange juice
30ml pineapple juice
25ml lime juice 
15ml orgeat syrup
5ml cherry juice
Method: Shake with ice and strain into a coupe. Garnish with an edible flower, if you're feelin' fancy (a lime wedge will do the trick, too). Sunshine in a glass!
Zero Proof Negroni
We're not bitter, but one of our fave zero-ABV drinks sure as hell is! Say hello to this bad-ass non-alc Negroni, featuring Wilfred's botanical aperitif.
You will need:
100ml Wilfred's Aperitif
15ml fresh grapefruit
3 dashes of Angostura Bitters
Method: Place a large chunk of ice in a rocks glass. Add ingredients and gently stir. Garnish with an orange peel. Heaven.
Spindrift Sour
Planning a tapas night? This is the ideal savoury sour to pair with your fave small Spanish plates. Olé!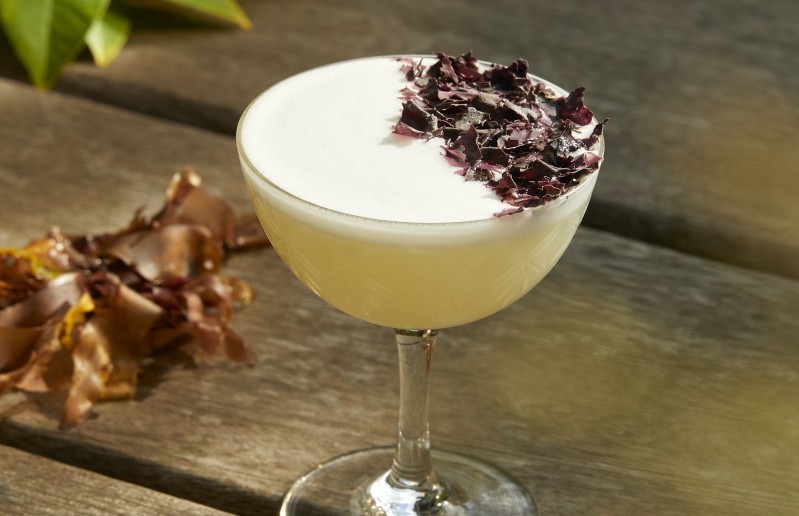 You will need:
50ml Everleaf Marine
20ml fresh bergamot or lime juice
15ml coconut water
1 tsp coconut sugar (we get ours from Lidl, but you can use 15ml of classic 1:1 sugar syrup if you CBA to go out and buy some)
15ml egg white or aquafaba
Method: Add all the ingredients to a cocktail shaker and shake hard with ice. Strain into a cocktail glass and garnish with dried dulse (or a wheel of lime, whatever you prefer/have to hand).
Dancing Queen
Young, sweet, and only 17? Well, this is the cocktail for you, baby girl, 'cos it's 100% booze-free and brings the life and soul of a Latin-American party when made with Caleño, AKA our favourite sassy non-alc...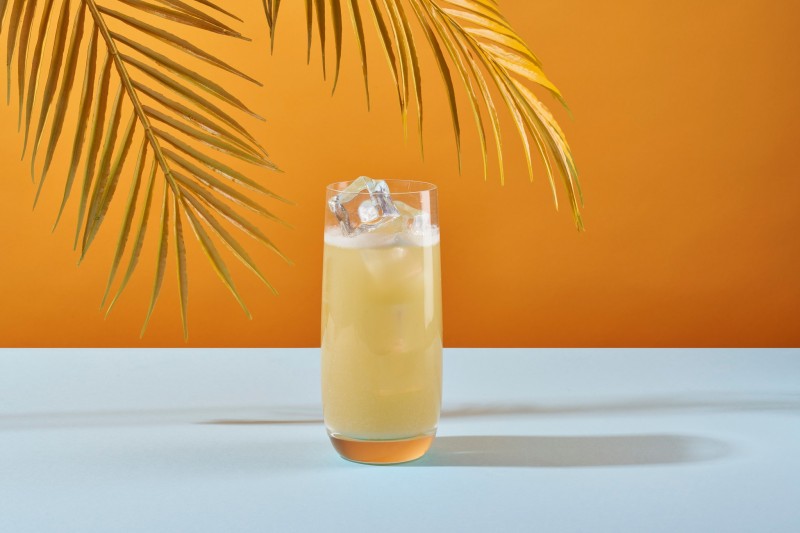 You will need:
50ml Light & Zesty Caleño
1 whole fresh passionfruit
15ml vanilla syrup
Method: Build in a Highball glass over ice and top with soda. Hot damn.
Juan In A Million
Don't worry about that winter temperature drop. Things are heatin' up around here, and we've got a few bottles of Fluère to thank for that...
You will need:
25ml Fluère Smoked Agave
15ml Fluère Original
15ml fresh lime juice
85ml fresh yellow bell pepper juice
5ml agave syrup and a pinch of salt
Method: First slice the chilli and muddle in the shaker. You want it spicy? Use smaller chillis, baby. Then add all other ingredients into your shaker, fill it to the top with ice and shake. Garnish the glass with a long slice of cucumber and a chilli pepper. Strain the cocktail over ice into a rocks glass and enjoy! HOT HOT HOT.
Updated 26/01/2023
Wanna add more epic booze-free bottles to your home bar? Here are 20 that rock our world, whether we're on or off the wagon.