For the general drinking population, National Margarita Day falls on 22 February - but every day is a Margarita day for us. The classic mix of tequila, triple sec and lime is a special kinda heaven, and London's got a fair few bars that make a mean riff, too. Here's where to sip the best stuff...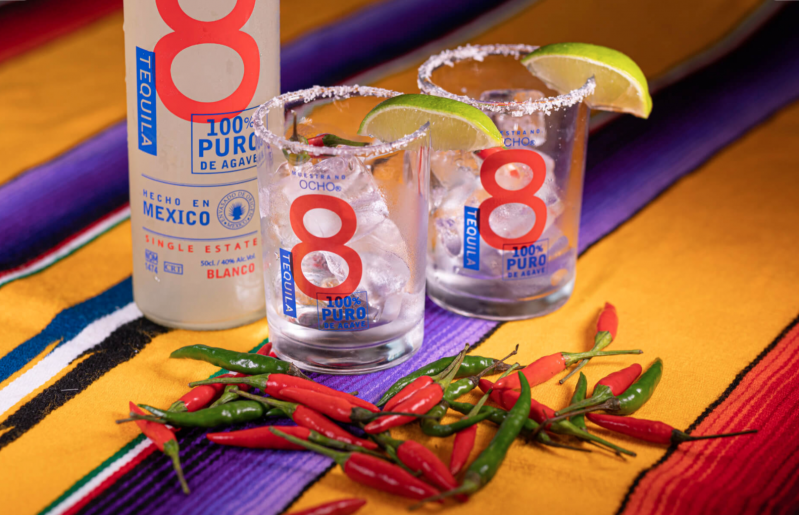 Opened back in 1982 by the late, great legend Tomas Estes, this Mexican restaurant is still true to its roots. With literally hundreds of tequilas on offer, it's safe to say your Margaritas can be as show-stopping as your wallet allows. If you're still waiting for payday though, you can't go wrong with their house Pacifico Margarita made with Ocho Blanco, which tastes just as awesome as dabbling with the top-dog pours.
5 Langley Street, London WC2H 9JA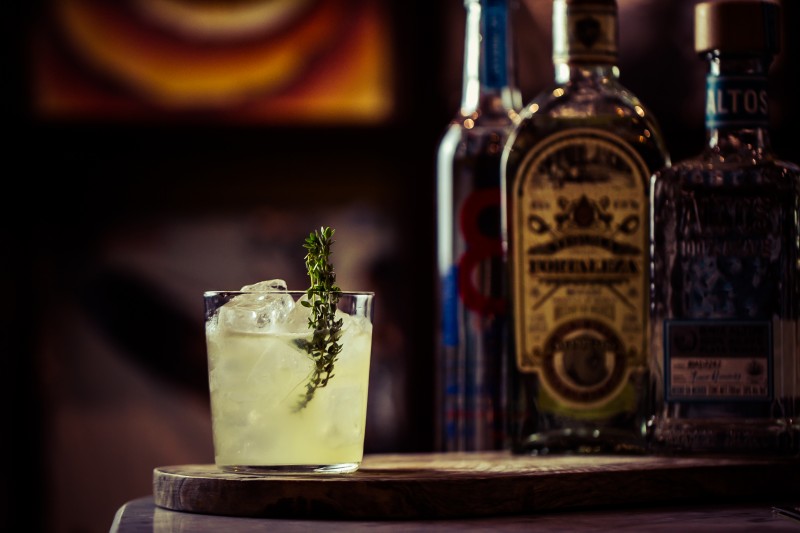 The team here are tequila aficionados, and from one sip of the house Margarita (so good they've put their name on it), you can tell. It blends Ocho Blanco with Amara Blood Orange Amaro, Mandarine Napoléon, white grapefruit and agave - a wicked twist on the classic. 
Corner of Picton Place &, 31 Duke St, London W1U 1LG
The booze list at this Borough Market taqueria is bang on, with Magaritas aplenty - just how we like it. If you're particular with your Margs, let 'em know and they'll whip you up one of their Backbar Margaritas, made with your choice of premium agave spirits. No judgement for pickiness in this colourful joint - you can even have a Marg made with avocados if that's how you roll. Get in line, because this is a place worth queueing for.  
7A Stoney St, Borough Market, SE1 9AA
The motto at this grungy Mexican joint is "keep it simple, keep it real", and they do both of those things like absolute kings. The Margaritas are TOP, so get involved. If you can time it well, you get 'em at a steal during their happy hour from 5-6.30pm Wednesday through Friday (plus £2 tacos!), and when Tuesday rolls around, it's jugs jugs jugs of the good stuff, baby, so rally your crew and bring on the fiesta.
129 Kingsland High Street, London, E8 2PB
This good-time basement joint in Stokey is a mecca for all things mezcal, so if you like your Margs with a bit more of a bite, you'll love what these babes are serving up. They're all about championing fierce females, and they don't come much fiercer than their signature cocktail, Margaret, made with mezcal, lime, agave and sal de gusano (AKA the spicy, smoky worm salt that graces the rim). 
92 Stoke Newington High St, London, N16 7NY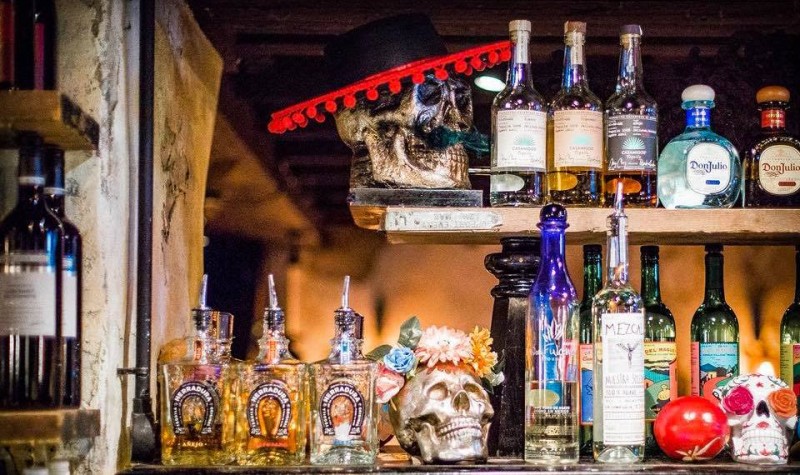 Some like oysters, some go for chocolate. BarChick? She chooses tequila when it comes to a winning aphrodisiac, and considering you have to walk through a sex shop to get to this basement restaurant, you'll probably already be hot under the collar before you've even sat down. Bring your body temperature back to normal with their sweet, zingy and fresh Hibiscus Margarita, made using their own homemade hibiscus syrup. Gets us every time. Hot damn!
9 Old Compton St, Soho, London W1D 5JF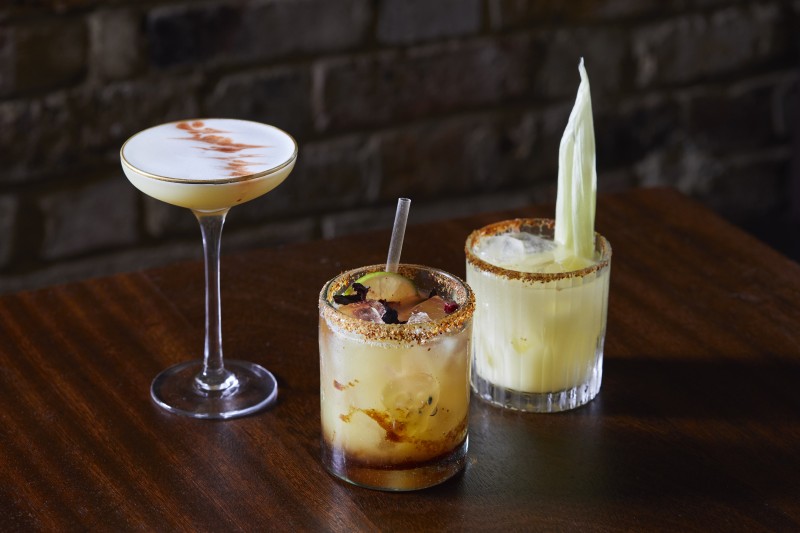 Corrochio's has arrived at Ruby's in Dalston to rep Mexican spirits, from our ride or die (tequila) to lesser-known heritage spirits like sotols and raicilla. Would ya believe it - they all taste banging in a Margarita. Rock up between 6-7pm and their House Marg comes in at a very wallet-pleasing £7. 
76 Stoke Newington Road, London, N16 7XB
This place'll have even your most modest of mates dancing on the tables until 3am. Head down the stairs of El Camion into the "members bar", AKA The Pink Chihuahua (sometimes referred to as Dick's Bar, as the late cocktail master Dick Bradsell ran this joint). The crew here do their Margs on the rocks, straight up, frozen, with or without salt - you name it, they do it - but ALWAYS with fresh-pressed lime juice to ensure the best quality. We'll take 12, please.
25-27 Brewer Street, London W1F 0RR   
The signature serve at Hacha may look like a glass of water, but on reflection, you'll find one helluva Mirror Margarita - a whole other kinda thirst quencher. It's all about delicate vibes and a super-fresh taste, made with malic acid rather than lime juice, so you can keep drinking it without that cheek-decaying feeling on the mouth after one too many (if there is such a thing). No surprise that it's been named one of the best cocktails in the world. Get it at the OG outpost in Dalston, or Hacha's newer bar in Brixton - or just order a bottle online and get it straight to your door.
Hitting up Hacha for Cinco de Mayo 2023? Until 13 May, both bars are teaming up with The Lost Explorer Mezcal to offer mezcal flights, epic Margs (including mini versions - 'cos you're gonna wanna sample them all!), a limited-edition menu of agave cocktails and special dishes inspired by Oaxacan culture. Don't miss it!
Dalston: 378 Kingsland Rd, London E8 4AA | Brixton: 12 Market Row, London SW9 8LD
It may have all the trappings of a British pub, but the spirit of Mexico is alive and well at NoMad London's wicked bar. This place came in at number 75 on the World's 50 Best Bars long list in 2022, and the team here aren't afraid to get a little creative with their Margaritas. The seasonal Marg is always the one to go for - though they'll happily shake you up a classic version if you say por favor. 
28 Bow St, London WC2E 7AW
What's better than a Marg in a bar? A Marg you can take home and enjoy whenever the f*ck you want. The good thing is you can do both with the Margaritas they mix up at Catford'S Bottle Bar & Shop. It strikes just the right balance between sweetness and zing, and has enough lime juice to count as one of your five a day. It's fruity, sharp and deliciously refreshing. Worth keepin' a bottle of this in your fridge at all times for a spontaneous fiesta in your casa.  
2 Catford Broadway, London, England SE6 4SP  
The cocktail lounge at The Mondrian Shoreditch is all about serving up classic drinks with a British twist, and we can guarantee you've never tasted a Marg quite like this one. The Coastal Margarita mixes blanco tequila, mezcal, Cornish kombu, verjus, triple sec and Kanpai yuzu sake, with an umami-blasted rim of seaweed salt. It's a total banger, def worth paying our pal Christina a visit for. Bonus: you'll get to admire the bar's dreamy interiors while you sip.
Prefer to make your own Margaritas at home? We've got some killer recipes for you to try.
Updated 16/02/2023