Calling all the single ladies and lads riding solo: whether you're on the pull, seeking a sleepover or looking to leave the single market for good, these are the bars to hit up.
Laki Kane
Nothing says 'night on the pull' like cocktails in coconuts and shaing your ass to latino tunes.  Laki Kane brings the party and it's impossible not to have a good night here, so you'll be winning if ya pull or not. Looking for attention? Order a cocktail that comes complete with a sparkler and you'll have the attention of everyone in the room. Lock eyes with the hotty in the corner, offer them a sip of your sharing cocktail and get this party really started. 
144-145 Upper St, Islington, London N1 1QY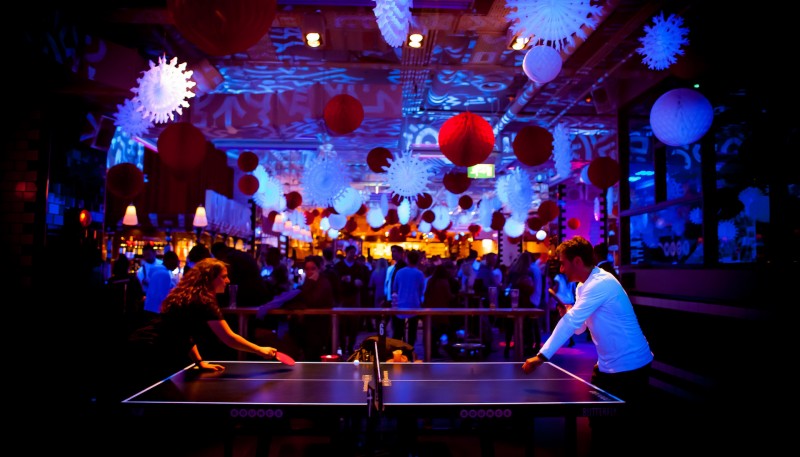 If you're a fan of balls flying at your face whilst basking in waves of testosterone, Bounce is where it's at. Descend into this UV-stripped basement in Farringdon, pick up a paddle and start whacking balls in the direction of someone that takes your fancy. You'll instantly have your next ping pong opponent, and hopefully your next date.
121 Holborn, London EC1N 2TD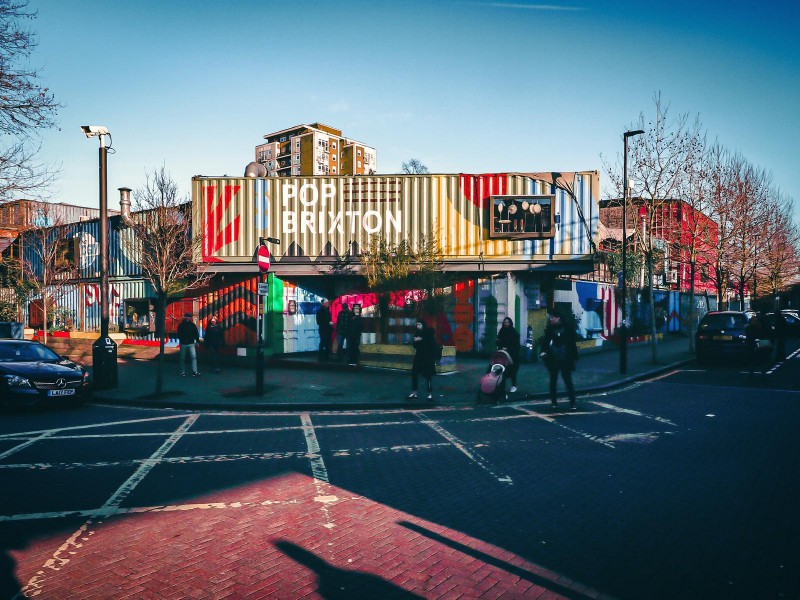 The unexpected sausage-fest of South London. For some reason, this shipping-container village of epic bars and street food is a beacon for hot guys.  If beards are your thing - you're in luck, this place is crawling with stubble-rocking hotties. All year round there's plenty of communal seating so the chances are you'll be sat up close and personal with a stranger.  Offer them one of your chips and get chatting. The rest should be, as they say, history.
49 Brixton Station Rd, Brixton, London SW9 8PQ
If you're gonna be pushed up against other bodies, you may as well really go for it. They always play the latest bangers at these colourful Latino party cantinas and they stay open 'til late. Cos there's a Barrio in each corner of London, chances are it'll be the neighbourhood locals tearing up the dance floor. That means a decent chance you'll end up swapping numbers with someone who lives the same side of town. Low effort, high reward.
6 Poland St, Soho, London W1F 8PS
This place has the magic of a relaxed pub vibe downstairs and then a debauched dancefloor upstairs. Go from a sophisticated chat about current affairs over a glass of red, to getting your freak on just one floor up. Throw out some of your best shapes on the dance floor and see if you can snag yourself a dance partner fo life.
44 Essex Rd, The Angel, London N1 8LN
This multi-roomed, multi-floored party-brunch-creative hybrid space always has something cool going on. Meaning it attracts pretty much every kinda person you could ever wanna meet. Our tip: check out their weekly life drawing classes. If you like the look of the model (and we mean ALL of the model), offer to buy them a drink afterward so you can talk about organising a close-up session.
12 Balham Station Rd, Balham, London SW12 9SG 
Hot posh rugby lads rehydrating with a pint your type? Hit up this Clapham Common-adjacent pub on a Wednesday night and get your flirt on - hopefully, you'll find yourself in a two-person scrum by the weekend. You can thank us later. 
Clapham Common South Side, Clapham, London, SW4 9DE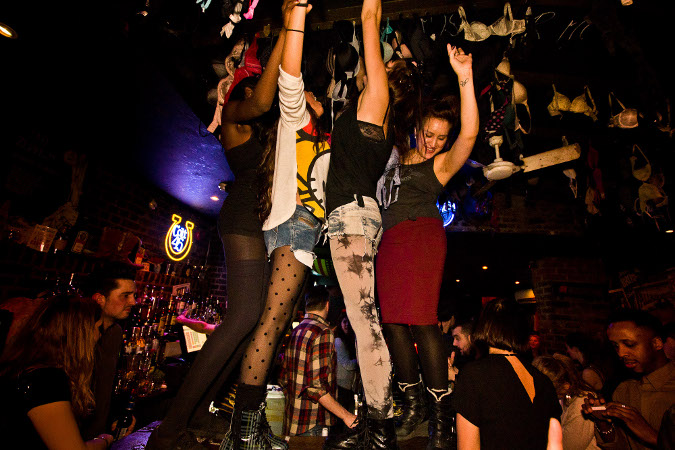 Sucker for a girl who goes commando, or just happy for any excuse to whip off your bra in public? Slim Jims has it all. They offer free drinks to any gal willing to surrender her bra at the bar. If you're the kinda lady who loves to feel the breeze where her bra usually is, then take advantage and let those puppies run loose. 
112 Upper St, London N1 1QN
So. Many. Women. This wild Peruvian brunch spot is where you need to go to find the females.  Chances are you'll find yourself an epic party girl, and even if you don't, you're going to have a wicked time. Expect to be dancing on the tables by midday, accompanied by the live bongo player. Just prepare for serious disorientation when you sway out into the cold light of day at 4pm, with or without a lass on your arm.
118 Piccadilly, Mayfair, London W1J 7NW
Not all bankers are w*nkers, but most bankers have a membership to The Ned.  If you're looking for a date who's rolling in cash (no judgement, gals gotta eat) chances are you'll find 'em in one of the seventeen bars peppered around The Ned.  And the good thing is, you don't need a membership to get into nine of 'em. Bonus. 
27 Poultry, London EC2R 8AJ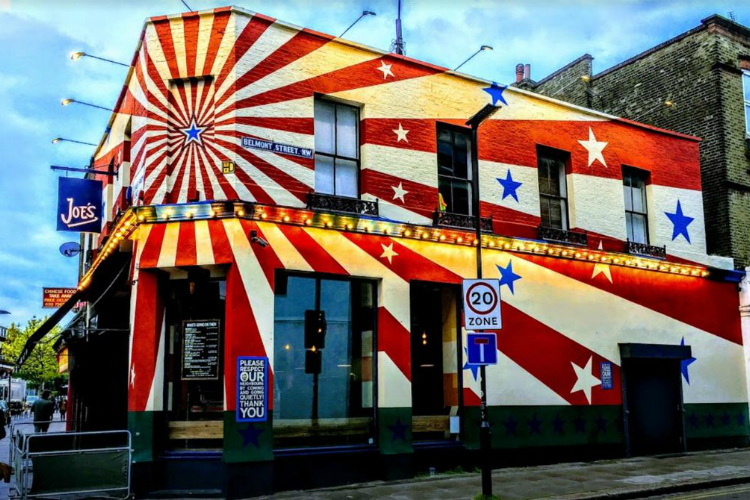 Looking to pull a sensitive musician or barista who will be able to serenade you or make you a banging coffee the next morning? This neighbourhood bar attracts both, so beeline here on a weekend and you'll be in luck. The music's wicked, and the crowd are relaxed arty camden types always up for a chat, so it'll be easy to break the ice.
78-79 Chalk Farm Rd, Chalk Farm, London NW1 8AR
When the weather is warm, gather your crew and hit this spot up on a Saturday afternoon. Everyone is in a good mood and there are big groups of guys and gals that you can join forces with. Challenge them to a pint downing challenge and the game is ON.
19 Martello Street, London, E8 3PE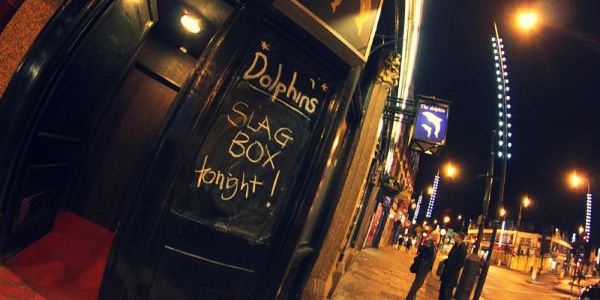 Everyone's last stop shop. This dive bar is open til 4am on the weekends, and post 2am things will probably get pretty blurry, but you're always gonna have a wicked time. There are high chances of a "what was your name again?" moment when you roll over the next morning, but just think of the group chat banter when you relive it. 
163 -165 Mare St, London E8 3RH
Lead image credit: Sex & The City, HBO