The nights are drawing in... but October is heating UP!
A month-long cocktail festival, a twisted Halloween party, and the return of one of the best bars in the world. October is BRINGING IT and you won't wanna miss a thing.
New Openings
The Bourbon - Now Open
Hickory smoked barbecue dishes taste best when washed down with bourbon, and that, my friends is a fact, and one we can prove if you hit up this new East London neighbourhood gem tucked behind Victoria Park. Mismatched furnishings; a back-bar brimming with rare bourbons (including a buff 23-year old); lip-smacking smokehouse favourites to please the stomach; and a soundtrack that's all about soul - this is The Bourbon and baby, she means serious whiskey business, with 40 bottles of the stuff reigning supreme on the shelves. It's not all about the corns, ryes and malts in this dimly lit bar, though. An exciting selection of all-star American beers will whet your whistle, with difficult to find cult cans including the likes of Pabst Blue Ribbon and Cigar City Fancy Papers Hazy IPA.
387 Roman Road, London, E3 5QR
The American Bar at The Savoy - 4th October
Not strictly a new opening, but definitely a reopening that we're buzzing for. Having been closed since the beginning of the pandemic, the iconic American Bar found in the equally iconic Savoy hotel will be reopening its doors with a new bad-ass Head Bartender at the helm. Shannon Tebay is the first American to be given the title, and she has some BIG plans, including a sick new menu. They're starting off slow, only drawing the curtain back on the recently renovated space for walk-in customers Mondays to Thursdays. Monday night cocktails at The Savoy? That's how we like to start a week.
The Savoy, The Strand, London WC2R 0EZ
MEATliquor Clapham - 6th October
The pioneers of the original dirty burger have now been messing the fingers of sloppy eaters for a decade, and just like a typical 10-year-old, they're showing no signs of slowing down. This October the rock 'n' rollers of the burger world MEATliquor will set up camp south of the river in the lively neighbourhood of Clapham Old Town, SW4 with their boldest opening to date. Expect bright graffiti signage and a total sensory overload packed into this space, with two split-level bars, an expansive 170-cover dining area and outdoor garden space. Always wanted to have Jägermeister at your fingertips? Each table comes equipped with a button to summon the dark stuff, so you can keep the party going while you take in whatever game is being shown on one of the five large screens, or get down with the DJ sets at the weekend.
13-19 Old Town, London, SW4 0JT
The London Gin Club - 6th October
We don't know if you've heard, but gin has been kinda a big deal over the last decade, and The London Gin Club can take a healthy measure of responsibility for the botanical spirit's world domination when it opened back in 2012. Now, almost a decade later, it's been given a new lease of life as the crew behind the likes of Mr Fogg's, Cahoots and the original party bar, Bunga Bunga, have taken it over. They're staying true to the venue's iconic history, which means plenty of gin rocking the back bar. 100 bottles of the stuff, from well-known classics to the hard to find small batches will be turned into Gin & Tonics, while a 10 strong gin-based cocktail menu featuring new creations (as well as long-standing classics) will be waiting for those seeking gin adventure. 
22 Great Chapel Street, Soho, W1F 8FR 
Louche - 8th October
Like the naughty kid at school your parents always told you to avoid, Soho's scandalous allure is always too exciting to stay away from. A little bit dirty & a little bit sordid; it's the foolproof recipe for an epic night out, and the crew from the new debauchery den, Louche, know it. That's why they've used the neighbourhood's infamous rep as the inspiration for its new 260-capacity venue split over an old three-storey townhouse. With inconspicuous low-lit spaces in old-English panelled suites and alcoves, this is the best way to get a sense of Soho's mischievous underbelly of the 1920's. Go in search of one of the peep shows hidden amongst the murals or park up in front a stage to indulge in the lineup of live music and mischievous performances. Only after ordering a couple of twisted cocktails from one of the two bars, of course. 
5 Greek St, London W1D 4DD
The River Restaurant by Gordon Ramsey at The Savoy - 11th October
More big news from the luxury Central London hotel, and this time it involves big-dog Gordon Ramsey. The sweary TV star has taken over the space that was once Kaspers and has turned it into the second restaurant at The Savoy to come under his name. The River Restaurant is (quel surprisé) river adjacent, and its proximity to the water will be reflected in the food menu which will focus on fish and seafood with Chef Matt Worswick, the Executive Chef of the Savoy Grill, running the kitchen there too. To channel a bit of Gordon: we bet it's gonna be f*cking great.
The Savoy, The Strand, London WC2R 0EZ 
EL TA'KOY at 3 Henrietta Street - 14th October
Covent Garden is getting some of the tiki treatment this month, as critically acclaimed Cuban-born chef Luis Pous is launching the first UK outpost of his much-loved tiki-inspired restaurant and bar, El Ta'Koy, at 3 Henrietta Street. He's already rocking two successful restaurants under the name, one in Miami and the other at The Dominick Hotel in New York, and they all take inspo from the tiki bars of Hawaii with a menu spanning Asia to Latin America, reflecting Hawaii's reputation as a melting pot of food and culture. You'll find this atmospheric 30 seater bar and dining room in the cellar of the impressive five-storey townhouse, making it the perfect drinking den for those who dig a tiki-inspired cocktail list. Sounds like BarChick's new favourite haunt.
3 Henrietta Street, Covent Garden, WC2E 8LU
The Booking Office - Opening October, date TBC
Talk about a bar with double-height grandeur! With an 8-metre tall palm tree, three pendant lights made up of 267 brass leaves and a 22-metre long bar, the Booking Office 1869 is a luxurious reimagining of the original 19th century St. Pancras ticket hall. Opening to mark the 10-year anniversary of the St. Pancras Renaissance Hotel, this all-day drinking and dining destination, complete with a late licence, is replacing the previous Booking Office bar & restaurant, with a meticulous redesign which brings the room to life by blending old and new influences. With space for 120, this is the bar you'll find us in before we jump on a train outta London... whether we're leaving from Kings Cross or not! 
Booking Office 1869, Euston Road, London NW1 2AR 
EVENTS
London Cocktail Month - All Month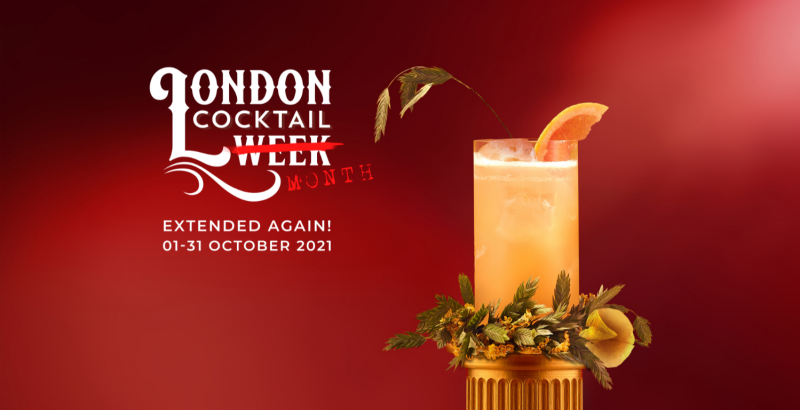 The biggest cocktail event of the year is back. London Cocktail Week is like BarChick's Christmas - boozy, fun and full of parties. But for the first year ever it's even better than Christmas, cos for 2021 it's here for the WHOLE of October - and everyone's invited (as long as you've grabbed yourself one of the festival wristbands, that is!) With insane parties, cool masterclasses, exclusive £7 cocktails and wicked bar takeovers happening all month, you probs won't be able to make it to everything but hey, with 31 days to play with instead of the usual 7, you'll definitely be able to make the most of your wristband. Want some inspo on the events to hit up? We've rounded up our faves over here.
London Cocktail Month wristbands are £15 each and available to use throughout the month in more than 250 of the best bars in London.
Giz n Green at Burger & Lobster - 4th - 31st October
Burgers and Lobsters go together like Gizzi Erskine and Professor Green, that's why for October they've teamed up to invite you to dabble in decadence, seduce your senses and dive tastebuds-first into Autumn and check our their limited-edition, wild Atlantic lobster dish of dreams. Created in partnership with Burger & Lobster's talented chefs, the celebrated food duo's Sleezey'n'Bisquey Mac & Cheese (£25) is an elevated and unashamedly indulgent take on the classic creamy macaroni and cheese. Starring succulent meat from half a lobster – claws and all - sustainably sourced from the coasts of Nova Scotia; a rich, boozy lobster bisque-infused cheese sauce; and fresh tarragon, all loaded into a lobster shell and encrusted with a Gruyere and garlic breadcrumbed top. This is comfort food turned up a gear, baby.
£1 from each dish donated to RISE.365. The dish will be available throughout the month at all Burger & Lobster restaurants.
Honest Burgers x Chuku's - 5th October - 1st November
If we're completely honest, the new limited-edition NIGERIA burger from Honest Burger's new partnership with the world's first 'Nigerian tapas' restaurant, Chuku's, had us when we saw "Fanta-candied bacon" on the menu. Then we read that it also combines the Honest beef patty with, cheddar, jollof sauce, plantain crisps, Chuku's spicy mayo, red onion, spinach and pickles and we were sold. This legit taste of Lagos is on its way to to all Honest Burgers restaurants this October, so if you're into the staple flavours of Nigerian cuisine, this is gonna rock your world. Served with Honest's homemade rosemary salted chips as standard, the burger kicks-ass when paired with Eko Gold, a lager from British-Nigerian husband and wife brewers at the Eko Brewery.
Available at all Honest Burgers for £13.50 and on Deliveroo for £14.50
London Craft Week Dinner at Jiji with KI NO BI Gin - 5th October
London Craft Week is on its way, & bringing with it some hella creative events to the London F&B scene. On 5th Oct, the team at Jiji, the Japanese Middle Eastern restaurant in Islington are hosting a killer 3-course tasting menu including seasonal sushi dishes each paired with Kyoto-based craft gin Ki No Bi including this KI NO Colada made with KiNoBi Gin, pineapple juice, hibiscus syrup, grapefruit bitters, vermouth and Amaro del Cappo.
Tickets are £60 and include the generous 3 course menu with sides, with a paired KI NO BI cocktail for every course.
Alain Ducasse At The Dorchester x Dom Pérignon - 6th October - 30th December
How do you make a 7-course tasting menu at a 3 Michelin-star restaurant even boujier? You add a Dom Pérignon Champagne pairing to the plates of Lobster medallion with chicken quenelles, Périgord truffle and homemade semolina pasta; squid and caviar; and Dorset crab with courgette - that's how. From now 'til the end of December, this next-level menu created by Executive Chef Jean-Philippe Blondet, will be available to anyone looking to live that delicious baller lifestyle or earn a few extra Avios points ahead of Christmas. 
Menu priced at £550 per person and available until 30th December
German Kraft Elephant & Castle Oktoberfest: 8th - 9th October
An Oktoberfest event actually happening in October? Yep, you heard it here, gang. To celebrate the Bavarian festival, German Kraft at Elephant & Castle will be hosting their annual London Craft Oktoberfest party in the 1200 square meter brew garden within Mercato Metropolitano. They'll be pouring over 12 different German style craft beers from local breweries, including the likes of Lost & Grounded and Purity Brewery, as well as their special 6% amber Festbier, available exclusively for the occasion. Like any proper Oktoberfest knees-up requires, all beers will be available in the traditional 1L German stein glass (alongside the usual pints and half pints for those intimidated by the big boys), which will help you wash down the menu of German sausages, pretzels and sharing platters of traditional German food. Throw in the live oompah band music and an authentic German Schlager playlist and you'll think you're in Munich rather than South London. 
42 Newington Causeway, London SE1 6DR
Mulan Rouge - From 15th October until January 2022
Time to leave ya gender at the door, honey, cos this October the world of Disney and the imagination of Baz Lurhman are crashing together to create an underground haven for scandalous dancing and naughty delights at The Vaults in Waterloo. Comedy, burlesque and an outrageous four-course feast are fused together at this drag-tastic parody. Doll yourself up in the approved dress code (that's your finest glam and armour, btw) and get ready for a night of glitz, glamour, and go-go-girls. The fusion food offering comes from Flavourology, the creative culinary team behind our fave immersive dining experience, Gingerline, with a feast and cocktails fit for the green fairy, so grab your soul-sistas (lemme hear y'all flow, sistas) and prepare yourself to descend below the flames of Paris for a burning hot, drag-tastic soiree.
The 3-hour experience is priced at £55-60 per person. You can book yourself in here.
Overtures x The Hippodrome - Thursdays, Fridays & Saturdays throughout October
An unplanned and spontaneous show tune singalong session with no set list, no stage and no microphone? Sounds like our daily shower-based one-woman show if you ask us. But luckily for you, it isn't. This is the new epic sing-along experience The Hippodrome Casino, and it's louder and more camp than one of Elton John's New Year's Eve parties. The Leicester Square venue has partnered with the capital's fave musical-singalong haunt, Overtures Piano Bar, to bring immersive entertainment to Lola's, the cabaret bar found in the basement. This is where Judy Garland performed her last London show, so you'll prob wanna start practising the high notes of Let It Go now - you're following in some pretty big (ruby gilded) shoes...
The singalong event is free to attend from 8pm every Thursday, Friday and Saturday. 
Saicho Art Class - Mondays in October
They say drinking is an art form (at least, that's what we say) and this October, premium sparkling tea brand Saicho has teamed up with mindful art studio MasterPeace to prove us right. For this new 'Mindful Mondays' series, it's all about switching off and giving yourself the gift of learning a new skill with the help of professionally trained artists. With plenty of glasses of non-alcoholic Saicho to keep you hydrated throughout the 90-minute mindful painting class, indulge in the peace and therapy of turning your favourite images into paintings to take home. 
Located in Eccleston Yard, guests can come along to individual sessions for £40 each, or get a bundle of three classes for £105.
Sake Masterclasses at Sumosan Twiga - 20th October
Whether you consider yourself a Sake connoisseur or are currently googling "wtf is Sake?", this new monthly masterclass series at Sumosan Twiga will be a Japanese adventure you won't wanna miss. With an evening hosted by Marie Cheong-Thong - the Board Director of the British Sake Association, you'll be taken through sixty minutes of Sake know-how, complete with a journey through Sumosan Twiga's own cellar, trying a selection of Sakes from the likes of Mio Sparkling, Azure Sake and Dassai 39 in order to give you a full introduction or reintroduction to the national Japanese spirit. All drinks will be accompanied by an especially created pairing menu, including iconic dishes such as wasabi prawns, truffle cream arancini and kobe sliders.
The monthly tastings are priced at £45pp & held on 2nd floor of Sumosan Twiga. Two further tastings will be hosted on Tuesday 2nd November & Wednesday 17th November. Book by calling the restaurant on 020 3096 0222.
Mortimer House x Angelina - 22nd & 23rd October
Fusion fanatics will love this mash-up of restaurants taking place this October, as Mortimer House's Guest Chef Takeover Series continues with the residency of Dalston's much loved Angelina, bringing its crowd-pleasing kaiseki ten-course tasting menu to Central London. The crew at Angelina have been known for their unique style since they opened in 2018, with a skill for merging techniques, styles and cuisines to create some pretty fly flavour combos, like their Oyster, Blackberry Granita & Shiso, Quail Kabayaki Style and Venison Tsukune, and they're all gonna be showcased alongside a buff wine pairing over two nights.
The 10 Course Kaiseki Menu Dinner is priced at £55, with an additional £45 for wine pairing. Tickets can be purchased here.
Halloween & Day of the Dead
Bun House Halloween Steamed Buns - available from 1st October
We don't want none unless you've got irresistibly pillowy pumpkin-spiced buns, hun. The Bun House crew are resurrecting their much-loved limited-edition Halloween steamed buns for the spooky season, and as well as looking the part, they taste it, too, with a gooey centre made using sweet, roasted pumpkin peppered with fragrant star anise, cinnamon and cloves. As well as the pumpkin OG, they're also introducing the Mummy bun, made using roasted black sesame and tahini, and the Ghost bun, filled with a sticky toffee custard cream.
Single Spiced Pumpkin buns will be served ready to eat on the 30th & 31st of October, for £5.40 per bun. The box set includes one of each of the character buns for £17.80, ready for steaming at home.
Day of the Dead with Chotto Matte and Código - 26th October - 2nd November
It's always the spirit that gives us life, honey, so you can't celebrate Day of the Dead without tequila. The renowned Nikkei restaurant, Chotto Matte, has partnered with the award-winning Mexican Tequila brand Código to create a week of festivities to honour their Latin roots and celebrate the Mexican Dia de los Muertos festival. Expect a tequila-laced selection of limited-edition cocktails inspired by the South American flavours throughout the festivities, like the delightful but deadly 'Midnight in Lima', comprising of Codigo Anejo Tequila, amontillado sherry, cocchi di torino vermouth and blackberry smoke, or for those with a sweet tooth, try the 'Dulce Muerte' with Codigo Blanco Tequila and peach liqueur.
London Cocktail Month Closing Party with Axia Spirit - 31st October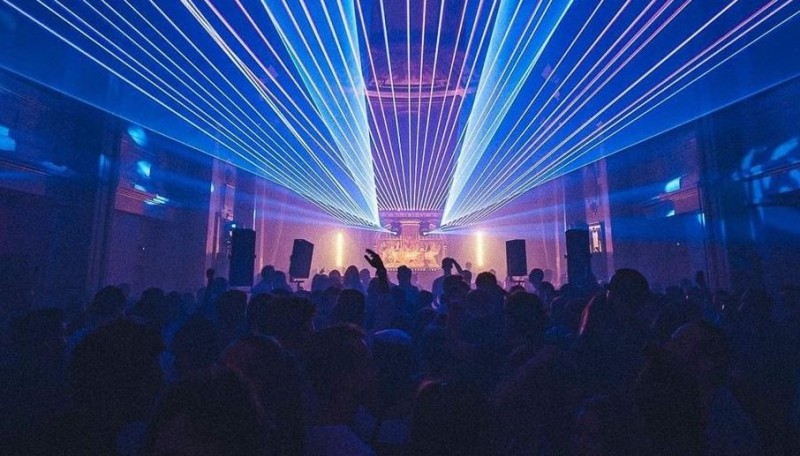 Welcome to Snake Island, baby. After a month of going hard almost wearing a hole in your LCW wristband, it's time for one last blow-out with the ultimate closing party with Axia Spirit. Hosted at Chameleon in Mayfair, 'Welcome To Snake Island' is a party to that'll introduce the exciting new Greek Mastiha spirit to the London trade. Born on the snake-infested island of Chios, Greece, this new spirit is here to twist the rules, and this party is no different, so think fire breathers, circus performers, plenty of complimentary drinks… oh and a line-up of legit superstar DJs. Heads Up though, this party for people working in the drinks trade only so if that ain't you, now might be a good time to make friends with a bartender or two and make yourself their +1!
Free entry for Trade Only. Chameleon, 1 Marylebone Road, London, NW1 4AQ 
Get it delivered
Now, we're all about heading out on the town, but also darker/colder/wetter nights sometimes mean we just wanna chill the F out on the sofa. For times like these, get the goodies to come to YOU...
Online Shopping with José Pizarro
Sipping sensational Spanish wine on your sofa... what could be better now the sun's setting way too early? How about pairing that with banging charcuterie from one of the most highly regarded Spanish chef's in the UK? Now that's what we call autumn wrapped up. Choose from a selection of specially chosen wines from José Pizarro, or crack right on in with sherry (you can drop a cool £118 for the rare stuff, or spend a very affordable £14.50). Don't forget the marbled, meaty, fat-laced magnificence of Jamón Ibérico for the full experience. You might not have got that holiday to Andalucia you craved, but this is the next best thing. Not only that but keep an eye on next month's Sherry Week (yeah it's a thing) where from November 8th you can get a flight epic sherries with a plate of acorn-fed Jamón Ibérico for only £17.