Tequila might not always be the answer... but it's worth a shot
No booze cabinet is complete without several bottles of the agave-based good stuff. For when you wanna get the party started in your casa or get those creative mixology juices flowing, these are the bottles you should be rocking in your home bar.
Blancos, Silvers & Platas - aka fresh & un-aged
Olmeca Altos Plata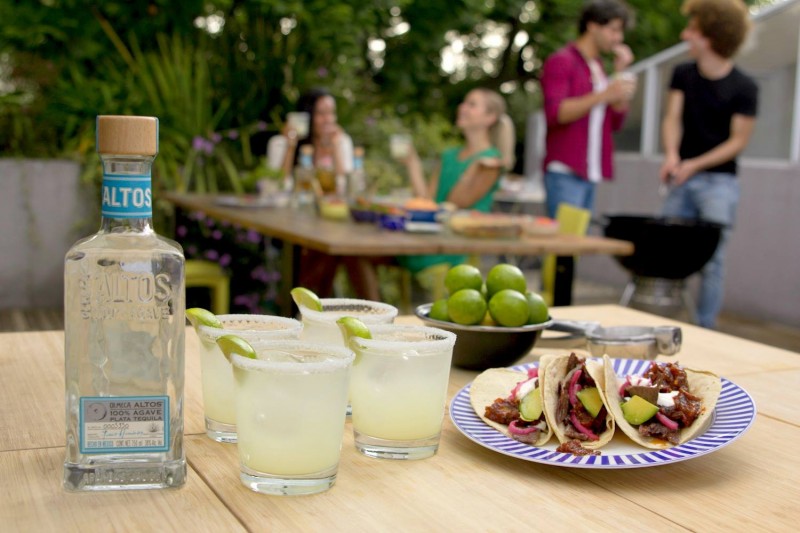 Why we love it: This tequila is Adidas and Rumours by Fleetwood Mac levels of classic. If you're on a budget but wanna keep your standards high, the Plata is the bottle for you. Its clean, dry, with a slap of spice from nutmeg and white pepper. We always rock up to a party with this bottle. 
How to drink it: It's a go-to cocktail tequila so pick one of these 5 killer recipes and get the party started.
Where to buy it: Currently discounted on Prime. Bargain.
Patron Silver
Why we love it: When it comes to a slightly peppery but smooth silver tequila to use in a cocktail or two, you can't really beat Patron. When that infamous bottle comes out, you know the party is ON.  It's a bit earthy to the nose, but you should taste hints of butterscotch if you go in hard enough. Just like the iconic cork, this is one well-rounded tequila.
How to drink it: In a Paloma (like this one snapped by Jeremy Shipley at the Opera Bar in Sydney). 45ml Patrón Silver, 30ml Grapefruit Juice, 15ml Lime juice, 10ml Honey water, 1 drop Habanero sauce & a dash of soda. Shake and strain into an ice-filled glass. Garnish with chilli and lime wheel.
Where to buy it: Get it here.
Herradura Plata
Why we love it: Aurelio, the creator of this awesome tequila, found a gold horseshoe on his agave fields. The symbol of the horseshoe means luck, and is "Herradura" in Spanish. It was created back in 1870 and it's been working some magic ever since. We got the full education on this wicked tequila at The Agave Sessions masterclass at The Distillery in Notting Hill, and we've been sipping it ever since.
How to drink it: Pour yourself a nice sipping shot with a bottle of Pacifico beer as a chaser. It's a game-changer.
Where to buy it: Right over here 
El Jimador
Why we love it: Named after the Jimadors who worked in the agave fields chopping the piñas, this tequila is 100% agave - just how we like it. This is a classic lowland tequila; crisp, fruity, and wicked for using in any number of tequila cocktails. It's got a touch of citrus and plenty of persistent agave. A bang on entry-level tequila.
How to drink it: We like it in a Bloody Maria - that's Bloody Mary's wild cousin, in case you haven't yet been acquainted. It's complex, refreshing and big on flavour. In a shaker filled with ice, add your tequila and tomato juice and preferred spices (you can pimp it any number of ways). Shake to mix and strain into a glass filled with ice. Stir and garnish with celery stick and a lime wedge.
Where to buy it: Right over here.
Reposados - aka aged & rested in barrels  
Casamigos
Why we love it: For a man that always seems to get his coffee nicked in adverts, George Clooney is bloody good at creating a tequila brand. Him and his bud, Rande Gerber, originally made it just for them to enjoy as their own private house tequila (lifestyles of the rich & famous, huh?) but they knew they were onto a good thing and eventually decided to share it with the world. Top class blokes. The whole Casamigos fam has a premium, smooth finish, including a buttery vanilla Reposado and a Blanco that lives on the sweeter side of proceedings. 
How to drink it: Theses tequilas lend themselves well to premium cocktails. Give the Reposado New Fashioned a go: 50ml Casamigos Reposado Tequila
10ml Simple Syrup, 2 Dashes Grapefruit Bitters, 2 Dashes Peychaud's Bitters and garnish with Orange Peel
Where to buy it: Over here.
Clase Azul Reposado
Why we love it: Well it's gotta be a bloody good tequila to live up to the insanely beautiful hand-painted decanter this beauty comes in, right? And it is. Made from organic agaves, fermented using a secret blend of yeasts and then triple filtered after distillation, the makers haven't half-arsed this smasher. They give it 8 months in second use oak barrels and then triple micro-filtrated to ensure the highest purity. What a process.
How to drink it: The flavours in this bottle are almost too unique to be mixed into a cocktail, so keep it simple and sip it solo.
Where to buy it: You can grab a bottle for next day delivery here. It's spenny, but you could get your hands on a smaller bottle for less dollar here if you wanna try it without hitting that overdraft.
El Rayo No.2
Why we love it: Quit your job and start a tequila company. That's the dream, and the lads that created El Rayo are living it. They designed two bad-ass tequilas specifically to be paired with tonic after getting a taste for the T+T, but we also think their golden Reposado with its hints of vanilla is delicious enough to be sipped neat. Yeah, we don't play by the rules.
How to drink it: In a Tequila & Tonic, as the lads intended. Pour 50ml over ice and top with Double Dutch Indian Tonic before garnishing with a pink grapefruit slice. 
Where to buy it: Get in on Prime.
Ocho
Why we love it: We fell in love with this tequila when we went to Mexico and chilled with the crew that make it. It's the first to designate both the year it was produced and the precise field from which the family grown agaves were sourced (it could be anyone of 10 different fields or ranchos, if you're asking). Eight is the lucky number for these guys (that's the English translation of Ocho, in case you bunked that day in Spanish class) That's the number of years it takes for agaves to ripen before harvest, and the number kgs of agave to make one litre of Ocho Tequila.
How to drink it: You'll wanna serve this one up in an epic Tommy's Margarita. This is how we make ours.
Where to buy it: Ocho can help with that
Pancho Datos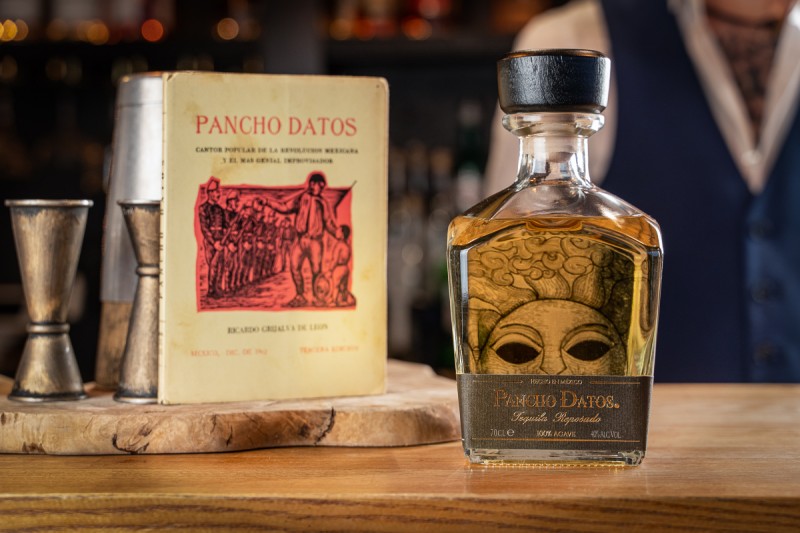 Why we love it: This new kid on the block has got people talking - including tequila legend Deano Moncrieff, and when he says it's good you know it's damn good.  it's made with 100% blue weber agave grown in Jalisco, land of tequila, (aka. heaven) and then rested for 6 months in white oak barrels previously used to mature bourbon whiskey.  So you get the dream combo of fresh, vegetal agave notes and oaky, caramel sweet layers from the bourbon barrels.  When it comes to sippin' tequila, this is a game-changer. 
How to drink it: To get the best out of this you've gotta try it neat, or over a little ice.  Want a cocktail? Make it a Wahaca Old Fashioned: 35ml Tequila Pancho Datos, 15ml mezcal, 15ml agave syrup, dash of Angostura Bitters. In a whisky tumbler, stir the syrup, Tequila, mezcal and bitters over ice. Singe an orange peel over the glass and garnish. HELL YES.
Where to buy it: The Master's have you covered here.
Maestro Dobel Diamante
Why we love it: Hard to know where this guy fits in 'cos it's a blend of reposado, anejo and extra anejo 100% blue agave tequilas but it's double filtered to make it crystal clear like an un-aged tequila. TRIPPY and we're into it.  You're getting a little mix of all the best bits; smooth creamy Anejo vibes, easy sipping and clear as a diamond.  There's something a bit badass, bottle service in the clurbbb, about the Diamante and we're feeling it. 
How to drink it: Ice, slice, tequila. That's what the Diamante rocks is all about. 
Where to buy it: Amazon's got your back. 
Anejos & Extra Anejos - AKA aged for at least a year in oak
Don Julio 1942
Why we love it: Where do we start? Well this ain't your every day Anejo, or even your every day Don Julio. This liquid was created to mark the 60 years since Don Julio Gonzalez started his tequila making journey, so they ditched the iconic short bottle design and gave it the supermodel treatment so you can't miss it on any back bar. The tequila itself is aged for 30 months so this bad boy has depth; you'll get hints of caramel and toffee, a vanilla fragrance and sweet agave finish.
How to drink it: For the price, you'll wanna make this one last, so savour it neat with a square of really good chocolate. 
Where to buy it: You'll wanna search the web for this one to get the best price, but if you want it quick, get it on prime.
Don Julio Anejo
Why we love it:  Now this is the one we take to a dinner party.  Yup, even if you're working with a 'lime and salt' kinda crew they'll soon appreciate just how delicious tequila is when they're sipping this alongside their tacos. This tequila is barrel-aged in smaller batches for 18 months in American white-oak barrels. That gives it butterscotch and honey flavours with a clean, warm finish. And it's the bomb.
How to drink it: If you're looking to really up your Margarita game, this makes one of the best you'll ever try.  But the goodness can get a little lost so it's an absolute G in an Old Fashioned.
Where to buy it: Over here.
VIVIR
Why we love it:
You can't help but love seeing that super chic bottle chilling on your shelf. That's some killer design work there. But obvs the liquid inside is what counts, and this deep golden number is aged in ex-bourbon casks for at least 18 months, which gives it a rich, sweetness of vanilla and fudge. It's got a bit of herbiness going on, and you might pick up a bit of thyme. This already has a big fan club, and you'll definitely find us in it.
How to drink it: Cos it's got some complex sweetness riding through it, this actually lends itself nicely to an Espresso Martini, subbing out the vodka for a 50ml measure of this bad boy. Add 10ml of agave syrup for sweetness and you've got yourself a rocket of a cocktail.
Where to buy it: From the VIVIR guys. They'll hook you up with free delivery and a discount when you spend over £60. Two bottles it is, then!
El Tesoro Paradiso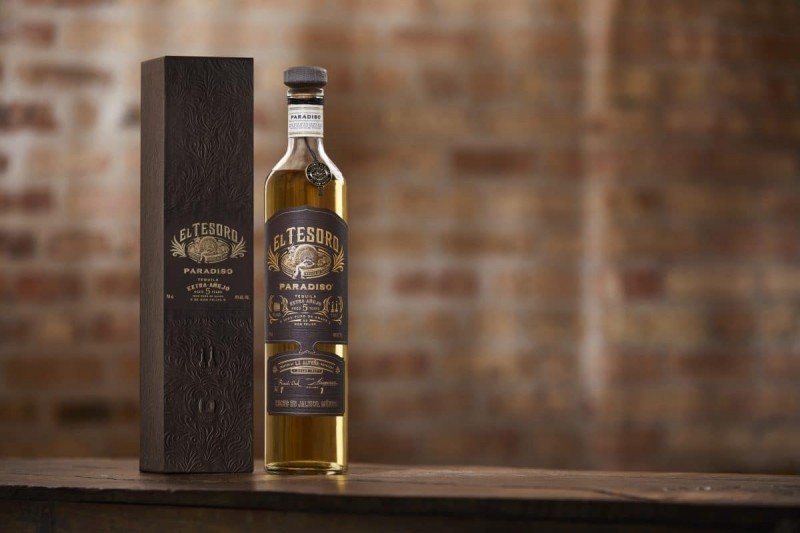 Why we love it: The master distiller behind this smashing tequila is Carlos Camarena, AKA the man who pioneered the use of Cognac cask ageing for tequila. What a legend. This means that Extra Anejo El Tesoro has a sh*t load of flavour. If you like tropical notes and soft hints of smoke, this is gonna be your vibe.
How to drink it: This one makes for a killer Old Fashioned. Add a few dashes of chocolate bitters to really make this one sing.
Where to buy it: This is a tricky one to get hold of (especially if you're after their new bottle designs) but their website should help direct you to the right place.
Patron Extra Añejo 10 Años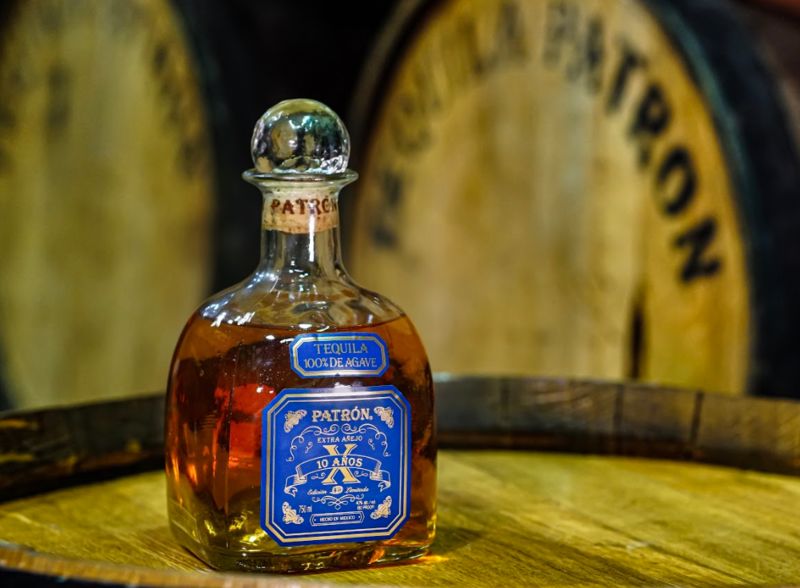 Why we love it:  This extra añejo is one of the oldest in the world. Tequila is a bit like a guinea pig - it's really f*cking impressive if it gets to 10 years old. Because Mexico has a hot and dry climate combo, it's pretty hard to age anything without losing too much of the liquid, and it requires a lot of monitoring - so the fact this baby even exists is bloody impressive and worth your attention.
How to drink it: This tequila is aged in a combo of American bourbon and French Limousin barrels, so you'll probably pick up some decent whiskey notes with this one - best to nurse it neat to get the full flavour effect.
Where to buy it: This is a Limited Edition tequila so getting your hands on it might be tricky (but worth trying) We've found it over here. 
Mezcals
Dangerous Don Con Café
Why we love it: This is the world's first coffee-distilled Mezcal, combining two of BarChick's favourite things, so what's not to love? Nada. It's both rich and smokey, you might get a hit of chocolate on the nose. A proper treat of a sipper, and like nothing else you'll have on your shelf.
How to drink it: This is a smasher in a Mezcal Negroni. Sub out your gin and bring in 25ml of Dangerous Don alongside 25ml or both vermouth and bitters. Chuck in a few drops of orange bitters and BOOM. 
Where to buy it: These guys will sort you out.
Quiquiriqui
Why we love it: This artisanal spirit is a wicked starter bottle if you're just getting into mezcal. The guys behind it are also the co-runners of London Mezcal Week AND they set up one of the city's first mezcalerias on Hackney Road way back when, so they know their sh*t. This hot and fiery mezcal really stands out against others. It's made in Matatlan, which is known as the "World Capital of Mezcal", so you know it's gonna be good.
How to drink it: Try this in a Margarita for something a little bit more fiery.
Where to buy it: From these guys.
Casamigos
Why we love it: Having nailed tequila (oh and been bought for a big-ass $1bil) these guys got serious and moved on to Mezcal. This Joven is unaged, so it's pretty raw on the palette - earthy, punchy and seriously smokey aka. everything we think a mezcal should be. It's a wicked cocktail mezcal to have in your collection. 
How to drink it: Mix it up in a cocktail - we love a Desert Negroni which is equal parts mezcal, Campari and vermouth, garnished with a fat wedge of orange.
Where to buy it: It's one of the easier mezcals to get hold of, if you want it fast hit up Prime.
Montelobos
Why we love it: One of the more affordable mezcals to get you going is Montelobos.  This espadin mezcal is hand crafted and made from agaves that take over 8 years to grow, so the fact it's lower than the £50 mark doesn't mean any corners have been cut here, it's just the fact it's made with an agave that's a bit easier for the producers to get their hands on. Winning situation for us. Think herby earthy sips with a smack of smoke in the finish. 
How to drink it: Really decent in a Mezcal Mule - Montelobos, fiery ginger beer and fresh lime. 
Where to buy it: Right now it's pretty sold out and hard to get your hands on.  We managed to see 1 bottle left on Amazon... race ya! 
Corte Vetusto Ensamble II
Why we love it: We dig all of the Corte Vestusto mezcals tbh, but this limited edition Joven (AKA unaged) bottling is pretty special. They've used an artisanal method of production to get this bottle to where it's at, with a process that begins by cooking Maguey agave in conical earth oven cooks, which is then milled by volcanic stone. BOOM. It's then double distilled, first in a copper still, then again in an ancestral 70L clay pot still. The result is a mezcal which has a prickle of spice from peppercorn and a few earthy notes.
How to drink it: Try it in a highball with Feber Tree Mediterranean Tonic, built over cubed ice & garnished with a sprig of rosemary and 2 olives. Fresh.
Where to buy it: You'll get this for just short of a ton over here. This has special birthday present written all over it.