Margaritas have always been close to BarChick's heart. It is a fact that tequila releases happy endorphins therefore this cocktail is a sure thing to get any party started and perk up even the most hard to please dates. No night is complete without one, this is where to sip the best stuff...
BarChick rarely remembers leaving this place, and even her most modest of mates are dancing on the table until 3am. Head down the stairs of El Camion into the "members bar" Baja Rooms/The Pink Chihuahua (sometimes referred to as Dick's Bar as the late cocktail master Dick Bradsell ran this joint). These guys do them over rocks, straight up, frozen, with or without salt, you name it they do it but ALWAYS with fresh-pressed lime juice to ensure the best quality. We'll take 12 please.
25 – 27 Brewer Street, London W1F 0RR   
The signature serve at this Agaveria may look like like a glass of water, but on reflection, you'll find one helluva Mirror Margarita -- a whole other kinda thirst quencher. It's all about delicate vibes & a super fresh taste served on tap from a giant glass pina. It's made with malic acid rather than lime juice, so you can keep drinking it without that acrid, cheek decaying feeling on the mouth after one too many (if there is such a thing). No surprises that it's been named one of the best cocktails in the world. You can even buy a bottle to take home with you. Hell yeah! 
378 Kingsland Rd, London E8 4AA Dalston
What's better than a Marg in a bar? A Marg you can take home and enjoy whenever the f*ck you want. The good thing is you can do both with the Margaritas they mix up at this Catford Bottle Bar & Shop. It strikes just the right balance between sweetness and zing, and has enough lime juice to count as one of your five a day. It's fruity, sharp and deliciously refreshing. Worth keepin' a bottle of this in your fridge at all times for a spontaneous fiesta in your casa.  
2 Catford Broadway, London, England SE6 4SP 
Opened back in 1982 by the legend that is Tomas Estes, this Mexican is still true to its roots with its authentic décor. With literally HUNDREDS of tequilas on offer it's safe to say your Margaritas can be as show-stopping as you or your wallet allows. If you're still waiting for payday though, you can't go wrong with their house Pacifico Margarita made with Ocho Blanco which tastes equally as awesome as dabbling with the top dog pours.
5 Langley Street, London WC2H 9JA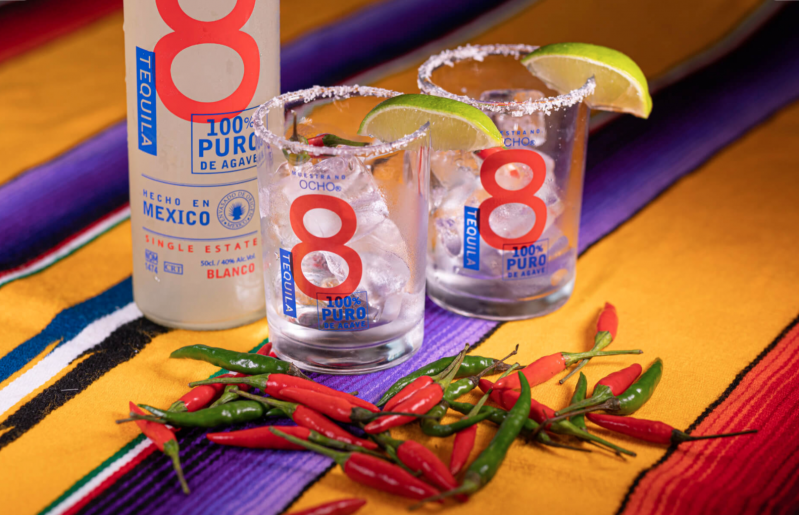 Megs Miller is the babe behind FAM Bar. She makes no secret of being a bit of a tequila aficionado (a girl after BarChick's heart), and from one sip of the house margarita (so good they've put their name on it), you can tell. It blends highland and lowland tequilas with citrus and Devon flower honey. It's as bad-ass as Megs herself.  
Corner of Picton Place &, 31 Duke St, London W1U 1LG