Holidaying in the UK is the new Ibiza weekender, baby.
If you're planning a UK beach holiday this Summer but not even the sacrifice of your firstborn can get you a decent Airbnb booking in Cornwall, let us tell ya: Dorset is actually where it's at. We're talking stunning beaches, tonnes of charm and plenty of killer spots for doing what we all love doing most on holiday: indulging. See you on the Jurassic Coast, y'all. 
Drinking
115 East St, Bridport DT6 3LB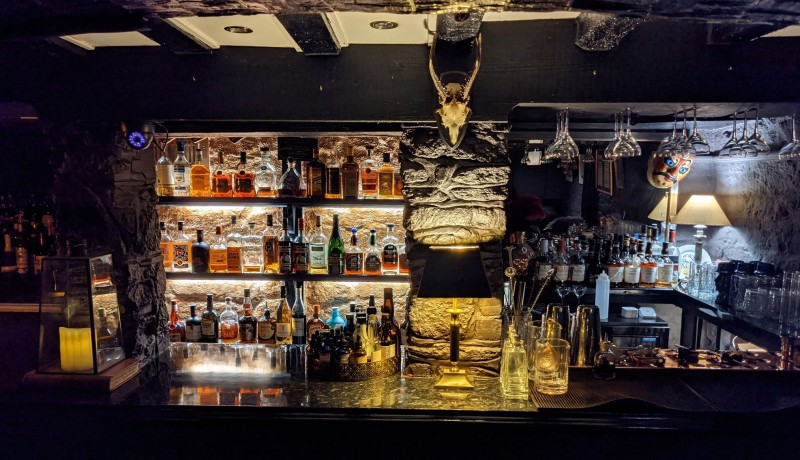 This place has been keeping the rum and good times flowing since 2018. With David & Lloyd at the helm, they brought their 20 years of bar experience to Bridport and really put their stamp on the industry. They've got a range of 200 different rums which they mix up into their awesome cocktail menu. They also have a wicked cocktail delivery option so you can order your fave serves and have them waiting for ya on your doorstep when you get home from your hols. 
Worth Matravers, Swanage BH19 3LF
The data nerds at holidaycottages.co.uk have been looking over the Yelp stats and figures (yeah, apparently people in the UK use Yelp) and worked out that the best beer garden in England can actually be found in Dorset. What are the chances? So of course if you're heading that way, you'd be a damn fool not to check it out. The Square and Compass in Swanage offers up live music and comedy nights to accompany their lineup of award-winning beers and ciders, which you can enjoy in their expansive garden with its stone seating. Oh, and if you feel like geeking out over some cool old stuff, there's a fossil museum attached to the pub. Time to channel your inner Ross Gellar.
Cellar 57 - 58 Broad Street, Lyme Regis, Dorset, DT7 3QF
You can't beat a good neighbourhood wine bar, and this one is found in a 400-year-old cellar in Lyme Regis which used to be home to a seminary for young women back when opportunities for females were scarce. We're here for that kinda history. This is the younger sister to Robin Wylde found down the road (more on that later); spontaneous, edgy and a little eccentric. They've filled this stone-walled space with rare and low intervention wines - the perfect hidden spot for a holiday date night.
Dining
Cobb Rd, Lyme Regis DT7 3JP
Is this the most picturesque dining spot in Dorset? Our money is on yes. The Oyster & Fish House, with its large wrap-around terrace, light and airy dining room and floor to ceiling windows makes sure that wherever you are in the restaurant, your view is mega. Perched on the edge of the sea, this is where to come for the best locally sourced line-caught fish. Mark Hix is the man behind this coastal restaurant, and he's kept his relationships with local suppliers sweet to make sure all ingredients are sustainably sourced, fresh as hell and always delicious.  
63a Silver Street, Lyme Regis
This is the debut restaurant from Great British Menu chef Harriet Mansell. This babe has cooked for us before and as well as being a rock-star with local ingredients, she also has passion for her cooking in bucket loads. The restaurant began life as a pop-up, but now it's permanently housed in a former pottery workshop in Lyme Regis. Every six weeks she shakes up her nine-course tasting menu to take advantage of the seasonal wild foods that grow along the coastline, hedgerows and fields. As if you need a reason to return...
Isle Of Purbeck Viewpoint, Grange Hill, BH20 5DF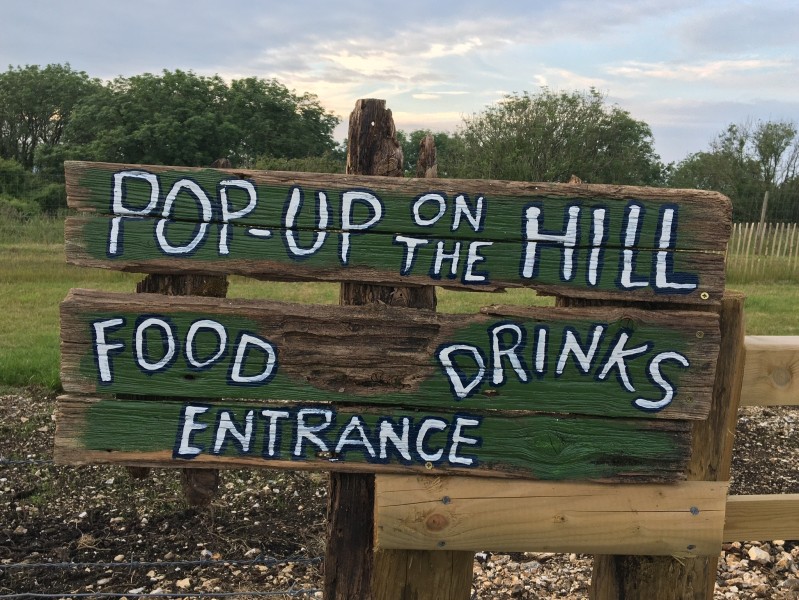 This Summer-long pop-up is as much a feast for the eyes as it is for your stomachs. If you wanna hit up one of the most beautiful views on the Dorset coast while indulging in some of the best food and drink from local traders, this is the place to come. Grab a drink from the Wild Poppy Bar AKA a super cute converted horsebox that serves cocktails to keep ya cool, or grab a Purbeck ice cream from Daisy, the vintage ice cream van. Heaven comes in the form of grilled cheese sandwiches from the crew at Fanny Annies and BBQ is the name of the game from the Four & Twenty Blackbirds team. Your four-legged pals are welcome, there's plenty of parking, loads of tables for sitting and even loos for when you get caught short. They've thought of everything.
Things To Do
Black Cow Distillery Childhay Ln, Childhay, Beaminster DT8 3LQ | Conker Spirit Unit 2, 163 Stourvale Rd, Bournemouth BH6 5HQ
Dorset happens to be home of two of our favourite spirit brands: Black Cow Vodka, and Conker Spirit. If they're your faves too (or even if you're yet to discover how epic they are) you'll wanna enrol on one of their distillery tours. At Black Cow's farm-based distillery in Beaminster, you can immerse yourself in the full 3-hour distillery experience which includes a cocktail making class, tour and a relaxed 3 course lunch of seasonal, local food in the Bar + Kitchen showcasing the many ways their creamy vodka can be used as an ingredient in or as an accompaniment to food. Meanwhile at the Conker Spirits distillery (Dorset's first to produce gin), you'll get an exclusive 2-hour tour of Conker HQ, with a rare insight into the nooks and crannies of their entire operation. Plus, you'll leave happy with a complimentary 70cl bottle of Dorset Dry Gin or Cold Brew Coffee Liqueur.
River Cottage HQ, Trinity Hill Road, Axminster, EX13 8TB
Stunning views of rolling hills over Devon/Dorset borders, a flourishing kitchen garden full of ingredients for your lunch and a totally immersive day of some pretty epic cooking. You want to learn how to boss it in your kitchen, this is where to come. Whether you're tackling the art of smoking and curing so you can make your own bacon from scratch (hello home-made hangover cure!), or learning how to make a bad-ass pie that'll level up your winter cooking (we've done both and yeah, we're pro's now), there's pretty much a course to suit all tastes, and if you don't fancy doing the hard work yourself, you could always join them for one of their awesome River Cottage feast events.
Langham Wine Estate, Crawthorne, Dorchester, Dorset DT2 7NG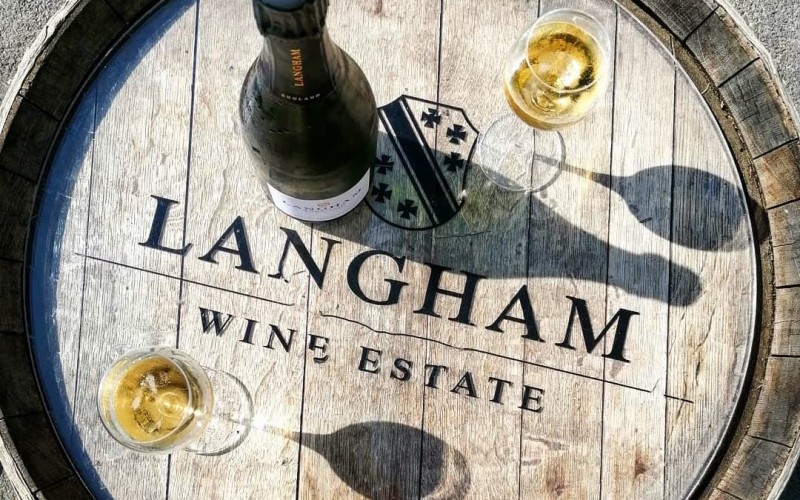 We love an English vineyard, and this one makes some pretty epic low-intervention terroir-driven sparkling wines using only the grapes grown here. They don't filter their wines so they're all vegan-friendly, and they take their environmental impact v. seriously. You can find out more on one of their tours, and whether you self-guide yourself around or let one of their team show you the way, you'll be able to try 3 of their award-winning wines at the end. Cheers to that!
Sleeping 
Fords Croft Farm, Roundham, Crewkerne TA18 7TU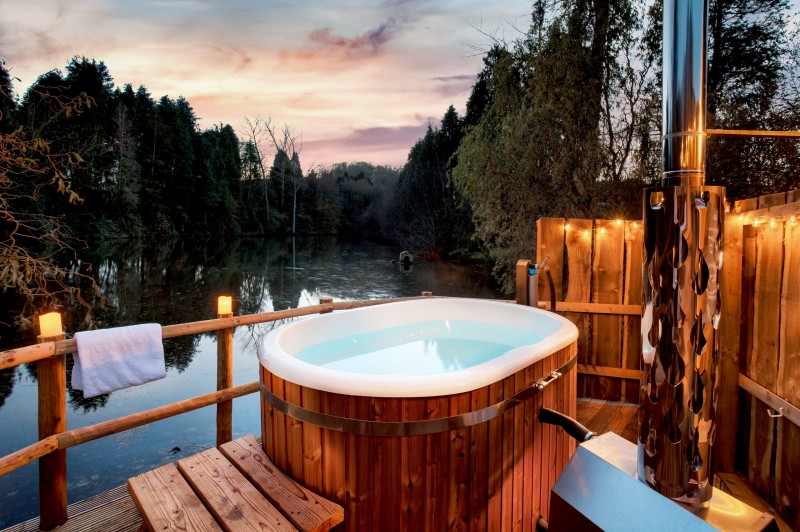 Strictly speaking, this place is in Somerset, not Dorset, but we love it here and the Jurassic Coast is only a short drive away, so you can be checking out what Dorset has to offer not long after you've finished enjoying your lakeside breakfast at these boutique shepherd's huts in Crewkerne. Each hut has been beautifully converted into a boujie kitchen/living area/bedroom fit for two, all with their own private garden complete with a firepit on the edge of a duck pond. Get the fire roaring so you can toast marshmallows as the sun dips, and make sure you set some time aside to spend in the waterside wood-fired hot-tub. As rural retreats go, this one is heaven.
Manor Road, Studland, Dorset, BH19 3AU
This mellow yellow house on Studland Bay is the little dose of rural luxury you're looking for. Roaring log fires, homely charm and stunning views of the Dorset coastline - every room is unique, cosy and hella comfortable.  If you're partial to a case of the midnight munchies, you're gonna dig the larders found in each room - this is basically a boujie version of a mini-bar, well-stocked with vintage treats and locally-sourced snacks that can be purchased. If you feel like you deserve a bit of pampering (which yeah, you do) book a treatment in their converted shepherd's huts, and then hit the hotel restaurant for dishes made from ingredients grown in the kitchen garden.