The first full month of the great lockdown of 2020 is over.  We've swapped killer cocktails in beautiful bars and flirting with bartenders for cocktail deliveries and drinking with our dog. Here are a few of the things keeping team BarChick's spirits up this month. 
1. Keeping it chill with CBD
Helps to reduce anxiety AND tastes bang on in cocktails? Sign us up.  Unless you've been under a rock you'll know that CBD is big news, proven to help you focus, feel good and chill the f*ck out.  Which sounds like something we could all do with a dose of right now.
OTO CBD is our choice, not only are these products potent with the good stuff but their roll ons are blended with natutal aromatherapy oils (nice) and the bitters add a little zen to any cocktails you're mixing up in your casa.  
They've got 25% off right now too which is absolutely excellent news. 
2. Perfecting our Martinis with Manchester Gin
While we're desperately waiting to be reunited with one of the legendary (and potent) martinis at Dukes Bar, we've been workin' on perfecting our own in our casa. Tasting our way through our epic collection of gins, so far we've been mega impressed with the Signature release from Manchester Gin. With a splash of dry vermouth and a twist of lemon poured into a frozen martini glass, it's smooth, lightly citrusy and f*cking tasty. 
Make up your own Manchester Gin martini by buying a bottle here
3. Geeking Out With JJ's Kitchen Cocktails Book
If there's one kinda book worth getting stuck into, it's a cocktail recipe book (OK and Normal People, believe the hype).  The London Cocktail Club King was rocking kitchen cocktails long before it became the only way to spend your weekend. His book sacks off fancy ingredients for the likes of Coco Pops and bacon and uses pots, pans and tea strainers as equipment so you can get mixing them up.  
Bacon and Egg Martini for breakfast? Now that's how to do lockdown right.  The perfect present to send your mate who is spending their Birthday with their cat. Meow.
4. Rosé All Day 
Ok maybe not all day (except on Sundays) but one of our rules is when the sun's out it's time to drink pink.
Hattingley Valley Rosé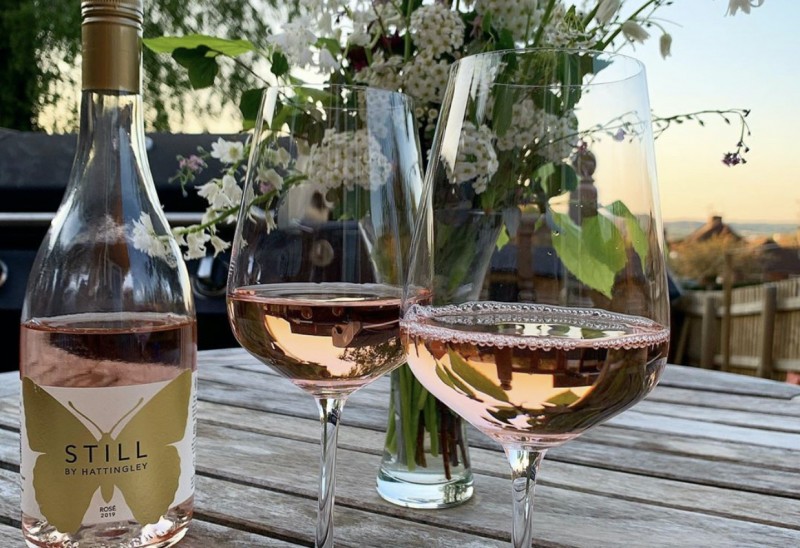 Think you only like Provençal Rosé? Think again. Hattingley Valley in East Hampshire usually produces sparkling wine but they've gone still & chill with this pretty pink vintage. It starts with a burst of fresh red fruit, gives way to creamy notes, and ends up dry, crisp and vibrant. Summer in a glass. 
Treat yourself to a limited edition bottle here.  
Mirabeau 
Why have one rosé when you can have six? Whether you're pretending you're in Provence with Mirabeau Etoile, getting your sparkle on with their dreamy La Folie or sipping on a can of Prêt-à-Porter Rosé during your next state-approved walk, Mirabeau's 2019 vintage collection makes lockdown a little more rosé. 
5. Getting Fizzy With A Cointreau Fizz
We've been stocking up on the essential ingredients for Cinco De Mayo Margs, and with plenty of Cointreau to play with plus a hit of a Spring heatwave, we've also been knocking up some refreshing Cointreau Fizz's to quench our thirst.
Here's how to make it:
30ml fresh lime, 60ml Cointreau & 90ml of soda. In a glass. Over ice. BOOM. 
Like the sound of this? You can pick up a Cointreau Fizz kit here to make ya own.
6. MAP Lab Bottled Cocktails
With so many awesome bottled cocktails up for grabs right now, it's hard to choose a fave - but MAP Lab is definitely up there. If twisted takes on refined classics sound up your street, get involved. The Old Fashioned is as good as any we've been made, the gin & maraschino mix of Netflicks Original is banging, but it's The Stormzy with Nikka Days that has us looking forward to cocktail o clock every afternoon. 
Try and pick your own favourite here: mapmaison.com/shop
7. Stocking Up On Chapel Down Bacchus Wine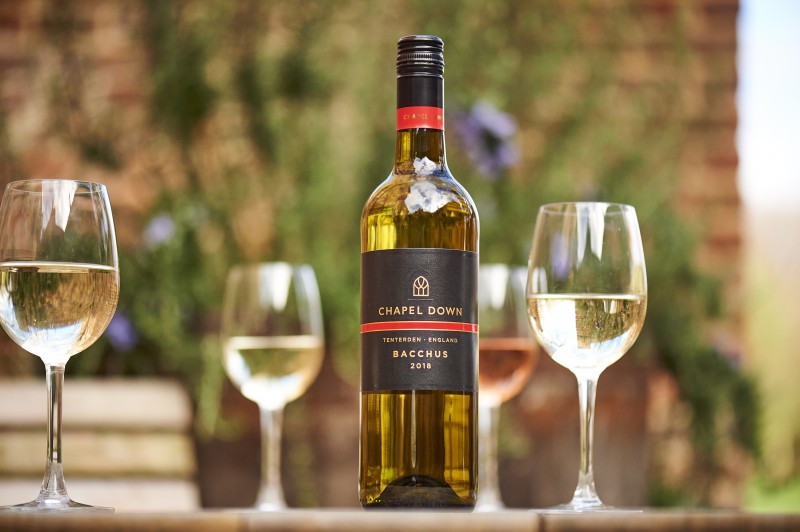 We took advantage of an epic deal with Chapel Down and got a delivery of a case of their 2018 Bacchus. At a tenner a bottle plus free delivery, this is the steal of lockdown. It's a crisp, refreshing and highly aromatic white wine characterised by melon and peach on the nose. We've paired it with evenings catching up with our crew on Zoom, binge sessions of Ozark and a few light weekend lunches in the garden. Bang on. 
You can get 6 bottles of 2018 Bacchus for £60 here. For other wicked wine deliveries, check this out.
8. Mixing Things Up With New Mixers
Double Dutch Mixers
Forget bog roll. When lock-down hit there was only one thing we knew we'd need to stock up on- tonic.  There's nothing worse than having to pair your killer gin with flat sh*t from your local mini-mart, so we got our hands on a selection of Double Dutch premium mixers to enjoy every time 5 'O clock rolls around. They've got a load of flavour profiles going on to suit your spirit or mood, our choice? Pomegranate & Basil every time. 
You can stock up on here. They even have a v. cool Isolation Pack which includes booze AND hand sanitiser. 
Mezcal + Two Keys Green Tea Mixer
All this time indoors has caused us to get creative - and we've had some help from Two Keys. These unique mixers give any spirit a glow-up & we've been having fun with combos. Our fave? The epic smokiness of Corte Vetusto Mezcal mezcal with the umami green tea mixer. Pour a glub of mezcal over ice, top with Two Keys green tea, add a bar spoon of agave for sweetness & garnish with orange. Refreshing as f*ck & a BarChick original.  
Check out the award-winning Corte Vetusto Mezcal here & head to twokeysldn.co.uk to learn more about the mega mixers.
9. A Tropical New Rum 
Haven't you heard? Rum is set to be BIG news for 2020 and beyond. We're loving all the new rums coming to market and Copalli Single Estate White Rum is no exception.  Straight outta the rainforest, it's clean, made from just 3 ingredients (sugar cane, yeast and canopy water if you're asking) and is delicious with mint, sugar, soda & lime in a Mojito, or neat if you're really a drinking pro. 
Bonus points for an Insta feed full of cute jungle cats and a site that gives us a serious dose of wanderlust.