Knock Knock. Who's there? WINE
In troubled times, it's important to keep stocked up on the essentials. Wine. We're talking about wine. While sh*t's starting to relax a bit, it's still really bloody important to stay safe, so rather than risking it, better to get your isolation fuel delivered to your door with these wicked wine deliveries.
This independent gem down Peckham way is smashing it. Not only did they just get awarded a Michelin Guide Bib Gourmand in recognition of the epic food the kitchen puts onto tables in non-lockdown times, but they've also been keeping us well hydrated with some of the most unusual, enticing + unique wines around thanks to their nationwide delivery. It helps that passion is the driving force from the mega trio who started up the place barely a year ago (we wrote about how much we loved them here). The 150-strong wine list is the pride & joy of sommelier/co-founder Ben & his cracking selection priorities small producers who use minimum intervention practices from emerging wine regions. Not only can you get 10% off wine cases but the legends from PC also Peckham Cellars plants a tree with C Free! Humanitarian hospitality at its best. 
Grab your case of the good stuff here with 10% off.
This wine biz is fresh out the kitchen and the newest kid on the vino block. Lucy's Wine is all about helping you to find that perfect bottle of natural wine, discover a new fave, and maybe even learn something new along the way. No ties, just boxes of natural & organic wine delivered nationwide. BOOM. While the biz might be new, Lucy ain't a newbie when it comes to picking out the best bottles, so you can expect a broad range of wines expertly curated by the gal herself who works closely with natural, organic, and sustainable importers & producers.
Boxes of three, four and six, prices starting from £45.
Sometimes it can be tricky picking the wine you want. Decision making ain't our forte (cos baby, we want it all!) If you're the same, you'll love Oranj, cos they have a someone in the know do the tricky bit for ya. Love it. Each month a sommelier from one of London's top restaurants curates a box of their fave natural wines from hard to reach suppliers, and Oranj packages the bottles alongside a bespoke piece of artwork (like this one from the current selection) and a playlist (both created to compliment the wine choices), and delivers 'em all to you. So far they've had Noble Rot's Holly Willcocks and Francis Roberts from Bright & P.Franco picking their faves to get sent to your door.
Order your case of wine for the month here, and get choosing which wall to hang your art on now.
If you're like BarChick, when you want wine, you want it NOW. Well, the gang at Rebellious Goods aren't magicians but they're pretty damn close, offering one hour delivery within London, and 24-hour delivery nationwide of their insanely epic collection of wines (as well as beer and spirits, if you wanna go off-piste). They specialise in natural, biodynamic wines which have been handpicked by founder, Terry, who likes to keeps things exciting, authentic and f*cking delicious. Well, we've tried a few of their wines and we can tell ya, he's doing a stellar job! G'waan Terry!
Order everything from uplifting bubbles to naughty reds here.
English Wine is on the up, and this Kent-based producer are leading the pack. They're all about producing a world-class range of sparkling and still wines made right here in Blighty, together with their f*cking awesome award-winning range of Curious beers & cider. They're offering free delivery on all orders at the mo (including their epic gin and beer), and they've got some sh*t hot deals running too. Fancy a case of their delicious Bacchus for £10 a bottle? You're in luck, baby. At the moment it's taking them up to 7 working days to get the stock to you, so make sure you're ordering enough to get you through 'til your next delivery. 
You're probably spending a lot more time on your phone these days (do yourself a favour and turn off that screen time report. You don't need that negativity in your life right now) so while you're scrolling, download the Get Wine App and you'll have a range of over 500 epic wines at your fingertips. We're in. If you live in London, your order could be at your door within 30 minutes, or if you're a little further afield, you'll be united with your wine the next day. Ah, the beauty of technology. 
The app is available on iOS & Android. There are discounts for orders of 4 or more bottles, and if you want £10 off your first order, use the code GP204 when signing up.
These three indie wine shops based in London are all about championing the less well-known classics & emerging regions. Looking to expand your grape-based horizons? These guys wanna introduce you to the thrills of wine, and they've got a sh*t loada knowledge to help guide you. They even gave us the low-down on how to nail buying wine for under a tenner, so that'll help you get even more bang for your buck!
You can check out what they've got in stock here, and place your order by emailing them - deets over here. There's free UK wide delivery for orders of £90 and over.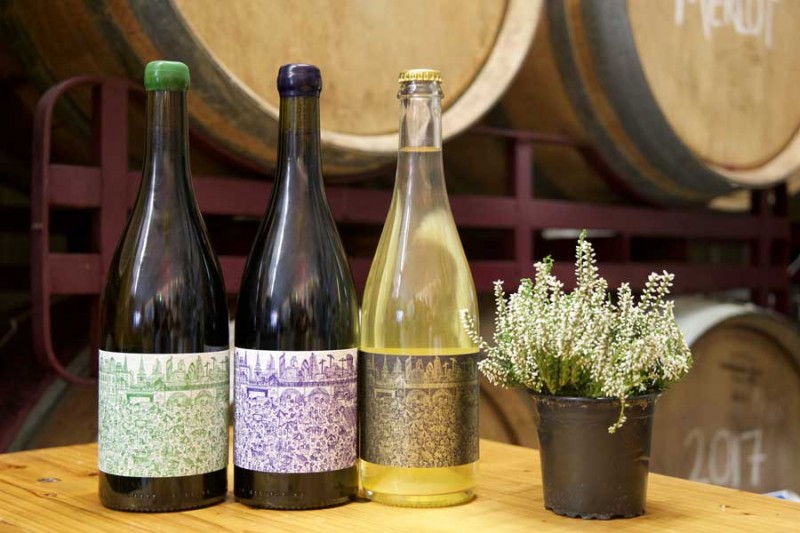 We're big fans of this urban winery found beneath the railway arches of Bethnal Green. They make their wines right here in London, after shipping the grapes in from EU countries (including 50% from the UK). The wines change year on year and they rarely repeat a wine or style... but trust us when we say they're always f*cking ace. While the world continues to sh*t the bed, the Renegade crew are offering their bad-ass bottles for free delivery, and there's no minimum order (though why you'd only order one bottle we have no idea.) 
Place your orders over here. They'll get it shipped with DHL the next day (ish - they're only a small team!) and there's 10% off for all orders over £100 using code: LETSDRINKTHROUGHTHIS 
Wanna fill your fridge with something sparkly for the foreseeable? The English Sparkling wine from Ridgeview Wine Estate is insanely good (just ask our mum, the Fitzrovia Rosé went down very well on Mother's Day) and available for free next day delivery nationwide, with no minimum spend required. And until the end of May, £2 from every bottle purchased is being donated to Hospitality Action who are running an industry-wide emergency appeal to support impacted workers. Legends.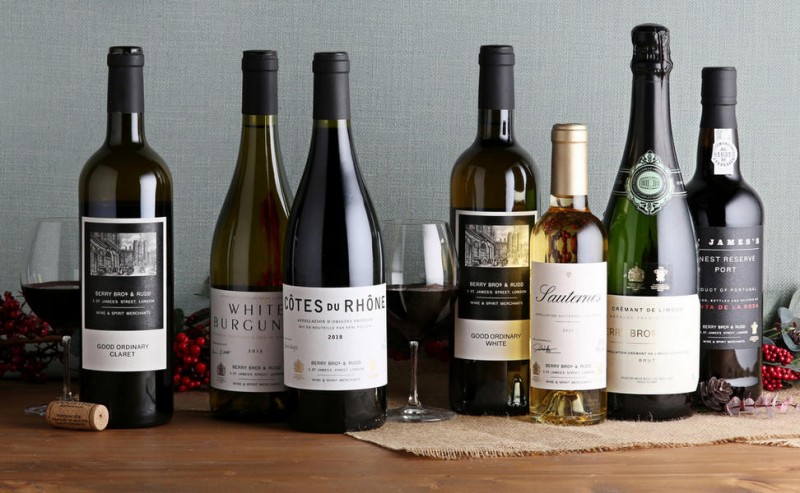 If you take your wine seriously (of course you do) then you'll wanna check out the killer online cellars of Berry Brothers & Rudd. This legendary wine & spirit merchants have been going for donkey's years, and oh boy do they know their sh*t. So much so, they've got a Royal Warrant from Queen Liz and Prince Chaz. If their vino is good enough for the Queen, it's good enough for us. You can make sure your wine rack is well stocked with their insane collection which they're delivering across the country.
Order your wine from here. Standard delivery is £10, or free for orders over £200. They have 20% off their Own Selection til the end of March.
If you like wine of the au natural, organic and biodynamic variety, this joint in Highbury will hook you up with nationwide delivery of their vinos all sourced from small scale producers who focus on high-quality wines with minimal intervention. BOOM. Don't know much about natural wines? No dramas. They've got a guide to see you from the classic and conventional styles to the more wild, rustic or "funky". They're also online to ask any questions while you're browsing the site. No wine question is ever stupid (apart from would you like another glass, cos the answer is always yes)
Delivery is available nationwide, and free if you live within a 2-mile radius of the bar (which is opposite Emirates Stadium, btw. Plan a visit for when lockdown is lifted)
Seeking vino in Bermondsey? We're all about this awesome wine bar beneath the arches of Maltby Street. Seeking vino to drink at home? We're still all about this awesome wine bar beneath the arches of Maltby Street. They're owned by and share a warehouse with Gergovie Wines who champion wine-makers that take a pesticide-free approach to their winemaking, and you can get the lot delivered to your casa. 
Delivery is available across the UK, won't cost a penny on orders over £99 & you can get 10% off orders over £200. 
Lead image courtesy of Drink In Moderation