Knock Knock. Who's there? WINE
In these troubled times, it's important to keep stocked up on the essentials. Wine. We're talking about wine. While the Offy's are now officially allowed to stay open, it's still really bloody important to stay home unless absolutely essential, so rather than risking it, better to get your isolation fuel delivered to your door with these wicked wine deliveries. 
English Wine is on the up, and this Kent-based producer are leading the pack. They're all about producing a world-class range of sparkling and still wines made right here in Blighty, together with their f*cking awesome award-winning range of Curious beers & cider. They're offering free delivery on all orders at the mo (including their epic gin and beer), and they've got some sh*t hot deals running too. Fancy a case of their delicious Bacchus for £10 a bottle? You're in luck, baby. At the moment it's taking them up to 7 working days to get the stock to you, so make sure you're ordering enough to get you through 'til your next delivery. 
You're probably spending a lot more time on your phone these days (do yourself a favour and turn off that screen time report. You don't need that negativity in your life right now) so while you're scrolling, download the Get Wine App and you'll have a range of over 500 epic wines at your fingertips. We're in. If you live in London, your order could be at your door within 30 minutes, or if you're a little further afield, you'll be united with your wine the next day. Ah, the beauty of technology. 
The app is available on iOS & Android. There are discounts for orders of 4 or more bottles, and if you want £10 off your first order, use the code GP204 when signing up.
These three indie wine shops based in London are all about championing the less well-known classics & emerging regions. Looking to expand your grape-based horizons? These guys wanna introduce you to the thrills of wine, and they've got a sh*t loada knowledge to help guide you. They even gave us the low-down on how to nail buying wine for under a tenner, so that'll help you get even more bang for your buck!
You can check out what they've got in stock here, and place your order by emailing them - deets over here. There's free UK wide delivery for orders of £90 and over.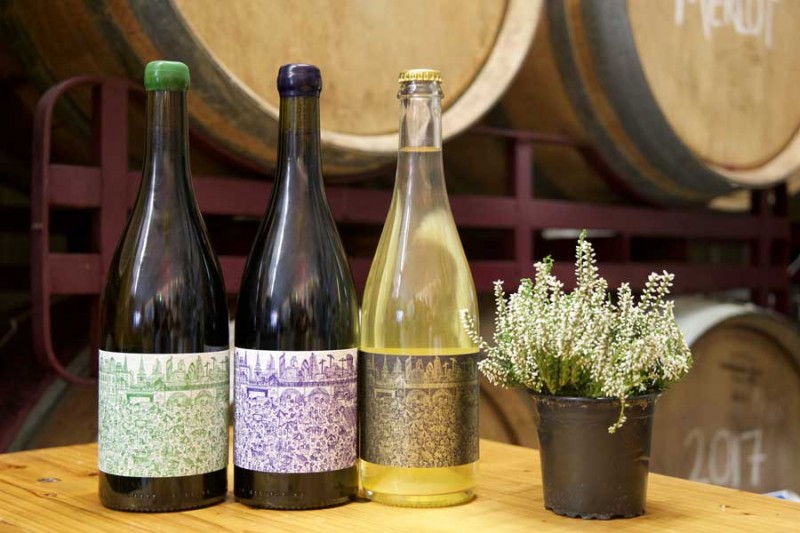 We're big fans of this urban winery found beneath the railway arches of Bethnal Green. They make their wines right here in London, after shipping the grapes in from EU countries (including 50% from the UK). The wines change year on year and they rarely repeat a wine or style... but trust us when we say they're always f*cking ace. While the world continues to sh*t the bed, the Renegade crew are offering their bad-ass bottles for free delivery, and there's no minimum order (though why you'd only order one bottle we have no idea.) 
Place your orders over here. They'll get it shipped with DHL the next day (ish - they're only a small team!) and there's 10% off for all orders over £100 using code: LETSDRINKTHROUGHTHIS 
Wanna fill your fridge with something sparkly for the foreseeable? The English Sparkling wine from Ridgeview Wine Estate is insanely good (just ask our mum, the Fitzrovia Rosé went down very well on Mother's Day) and available for free next day delivery nationwide, with no minimum spend required. And until the end of May, £2 from every bottle purchased is being donated to Hospitality Action who are running an industry-wide emergency appeal to support impacted workers. Legends.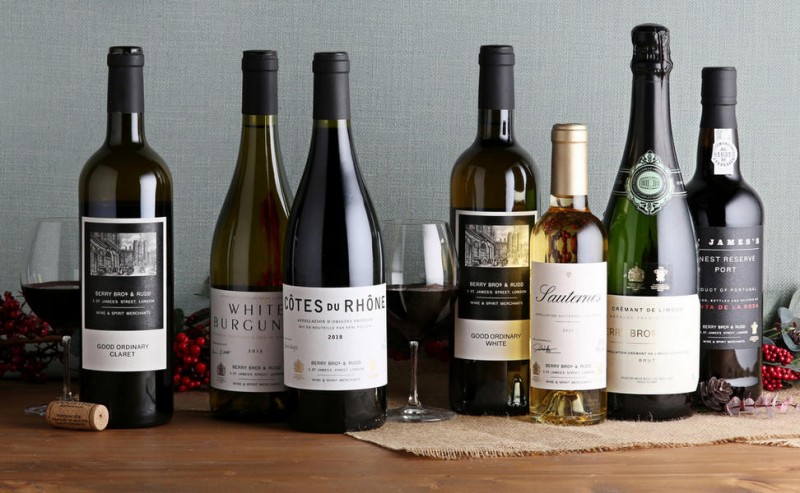 If you take your wine seriously (of course you do) then you'll wanna check out the killer online cellars of Berry Brothers & Rudd. This legendary wine & spirit merchants have been going for donkey's years, and oh boy do they know their sh*t. So much so, they've got a Royal Warrant from Queen Liz and Prince Chaz. If their vino is good enough for the Queen, it's good enough for us. You can make sure your wine rack is well stocked with their insane collection which they're delivering across the country.
Order your wine from here. Standard delivery is £10, or free for orders over £200. They have 20% off their Own Selection til the end of March.
If you like wine of the au natural, organic and biodynamic variety, this joint in Highbury will hook you up with nationwide delivery of their vinos all sourced from small scale producers who focus on high-quality wines with minimal intervention. BOOM. Don't know much about natural wines? No dramas. They've got a guide to see you from the classic and conventional styles to the more wild, rustic or "funky". They're also online to ask any questions while you're browsing the site. No wine question is ever stupid (apart from would you like another glass, cos the answer is always yes)
Delivery is available nationwide, and free if you live within a 2-mile radius of the bar (which is opposite Emirates Stadium, btw. Plan a visit for when lockdown is lifted)
Lead image courtesy of Drink In Moderation