Hissssss-click-crack.
The Tinnie: The perfect accompaniment to any picnic, BBQ or commute. At least they were, pre-pandemic. Even though lockdown has shortened our commutes to a walk from the bedroom to the living room and al-fresco group dining is off-limits, the tinny is still here to welcome you into the evening/weekend/Zoom party, or join you on your state-approved walk around the 'hood. These are the BarChick faves we like to crack on with.
If you like Pina Coladas, and getting caught in the rain - you should probably pick up these for your picnic. They've got all your guilty pleasures in there from the Amaretto Sour, Piña Colada and Pornstar Martinis. Now it's a party. Plus they're infused with nitrogen for a velvety feel and real-deal smoothness.  
Canned wine has been making major gains, and we're digging these Nice slimline packaged vinos. With a pale rosé from the Montpellier area and a Sauvignon Blanc from Cotes de Gascogne, they call it "wine for whenever". For times wine is essential and glasses are optional. We're talking on-the-go; al fresco; home alone with your fridge; basically any day right now. Whenever wine calls, these guys are here for you. In a can. Nicer than nice.
Be nice to yourself a buy some cans of wine from these guys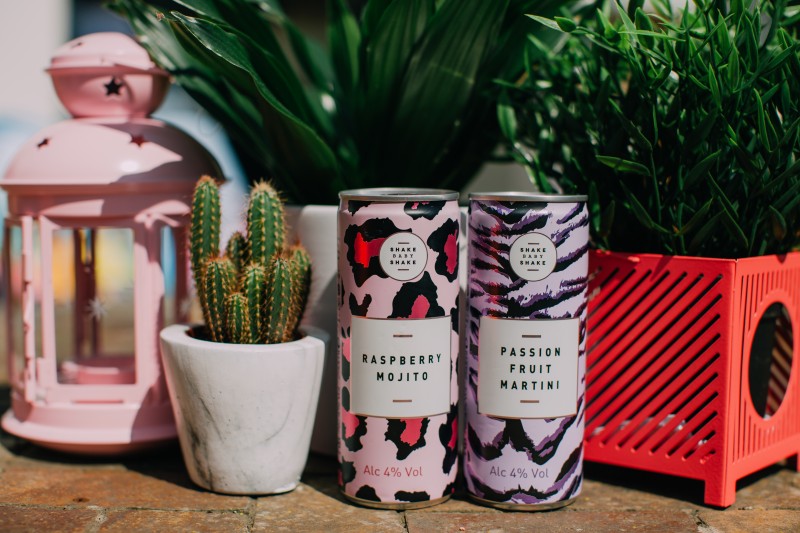 These are like summer's smacked you round the face. One is juicy and rammed with passionfruit; another's a little tart with a zing of raspberry. Then there's the exotic Tropical Daiquiri which gets our vote every time. Get 'em chilled and the first sip will have you feeling fresh as Will Smith. They all pair extremely well with a night in (which is lucky!) so if you're getting the (online) party started, these tinnies have you sorted.
You can order yours from these retailers
The Bloody Mary. It's a staple of Brunch but it's a ball-ache to whip up when you're hanging out your arse, so these cans of hair of the dog are a must. The batch crafted recipe can be enjoyed straight from the can or poured over ice & a slice if you wanna be a bit fancy. It's punchy and balanced, made with a peppery pickle juice, premium vodka and cream sherry. The heat is subtle but MEGA effective and comes from their own hot sauce recipe. HOT DAMN!
Get a bloody delivery by ordering here
Kahlua has nailed their signature Espresso Martini - complete with that creamy foam. Introducing the perfect canned Espresso Martini. Or should we say Mar-tinny?! The buzziest of all the cocktails, they've managed to ensure maximum frothiness with a clever nitro-powered can which forces bubbles to the surface as soon as it's opened. The best thing about the one? It's a double serve, so you can share it with a pal or, ya know...don't. You know how we'd roll...
You can buy your cans of this classic over here
The Langstane Liquor Company behind Porter's Gin know how to produce a belter of a canned cocktail. This deliciously tropical highball is ready to pour, serve and enjoy straight from the can. BOOM! Made using Porter's Gin, pineapple, passionfruit, patchouli & hops, it's got all the carefree vibes of a tropical escape which, let's face it, we could all use right about now... Crack it open and let the party times roll.
You can buy cases directly from Porter's or individually on Top Cuvee.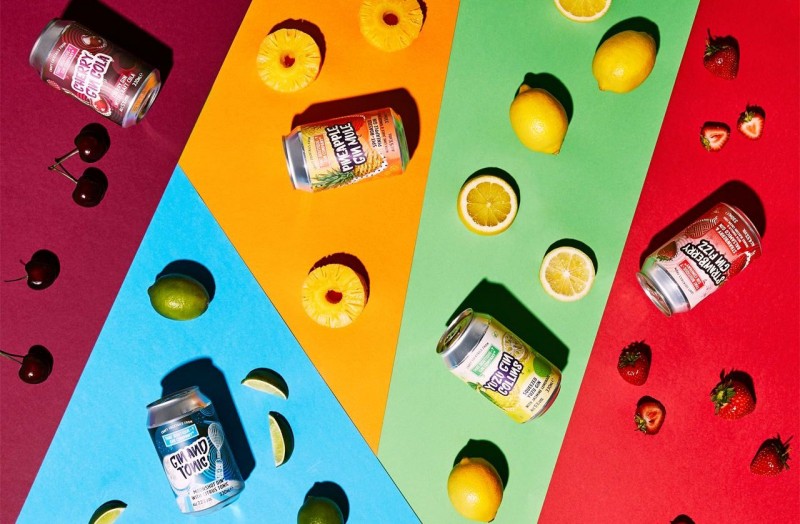 That Boutique-y Gin Company's gins are pretty wild by themselves (Monkey Tea Party Gin, anyone?) but they also make for epic cocktails too, which have been popped into cans by the Boutique-y bunch; Pineapple Gin Mule, Strawberry Gin Fizz, Gin and Tonic, Yuzu Gin Collins and Cherry Gin Cola are all ready for drinking. Fancy trying them all? You can grab a bundle & do some home tasting to find out your fave. All in the name of research, right?
Pick your fave from the Boutique-y collection over here
If you're trying to increase your intake of water but tend to crave the more exciting, you'll f*cking love this. The Bodega Bay crew have taken thirst-quenching sparkling water and spiked it with booze and a dash of natural flavours of Apple, Ginger & Açai, and Elderflower, Lemon & Mint to make this refreshing (and low-cal) hard seltzer tinnie that'll put a bit of oomph into your hydration. 
Jump on the hard seltzer train and order yours here. 
Your fridge will feel naked in the summer if you haven't packed it with these refreshing tins. We're big fans of Edinburgh Gin and big into this spicy, fruity ready-mixed Gin & Ginger. It has a bit of a kick. With the Edinburgh Rhubarb and Ginger gin in the mix, it adds sweetness and a juicy rhubarb tang. The perfect antidote to a heatwave spent indoors.
Get your fridge stocked with a case over here
BarChick loves a bit of Hackney. It's where Longflint got the inspo for this botanical-filled can. Take a hike along Hackney's canal paths and check out the wild herbs and flowers from the hedgerows to see what we're chattin' about. It's a haven for foraged ingredients. They've matched the East London Liquor's Dry Gin with their ace house tonic which features botanical extracts of Chamomile, Woodruff, Hawthorn Berry and Lemon Verbena. It's one helluva thirst quencher and it's local to BarChick's favourite hangs. We're sold.
Grab a can for your next walk along the canal here
No-one does a classic G&T quite like Portobello Road Gin. After all, they have 3 sh*t hot gin bars in their 4 storey mecca and one is literally named after it, so obviously they've perfected this classic serve. But for when you can't make it to W12, they've got a portable version. F*ck yeah! Their classic Portobello Road Gin has been paired with Franklin & Sons Natural Indian Tonic Water for you to carry with you at all times. Ace!
Grab a few cans of this classic here
With no end in sight for this panny-d, who knows when our next mid-summer jaunt to the South of France will occur. But summer ain't summer without a serving of the Provencial pink stuff. Good news, pink drinkers: Mirabeau Rosé has added their crisp, dry taste of Provence to a slimline can, aptly named "Pret-a-Porter". Neat. Its a can of the 13% ABV wine made with classic Syrah and Grenache grape. Sophisticated, light and dryer than a Mormon's wedding. Grab a can and get that South of France feeling.
Get your cans of rosé to go here
These guys are all about making natural fruit punches, but they haven't just stuck with the booze. Yeh some have a bigger punch than others, but they've managed to put their soft non-alc cocktails on a level playing field with the hard. WOOF. Looking for a Holiday Romance? Their 0% ABV mix of peach, ginger & chai will give you some sweet summer lovin' vibes - but if you wanna make it steamy, the boozy counter-part spiked with rum will have ya hot under the collar in no time.
You can order your canned punches over here.
Remember that low-cal Prosecco that got our nation of fizz drinkers a bit hot under the collar a few years back? Well, they've only gone and made a killer can of wine which is fresh, gently sparkling and vegan. It's a lil' bit premium so if you are planning a fancy-ass picnic on your living room floor, get a couple of these frizzante cans in your cool bag and make your drinking game a bit more high-end.
These sparkling portable cans can be purchased here
For quality cocktails in a can, look no further. The crew at East London Liquor Company have decided to step into the RTD ring and boy, have they brought their A-game. Known for awesome spirits - and a diehard dedication to bringing booze production back to the East End - these tinnies are summer in a cylindrical package. Get some island vibes with Rum & Ginger, or perk things up with Vodka & Rhubarb. On a sober flex? No biggie, you can enjoy their non-alc Grapefruit G&T, which comes in at both 0% and 5%. We're in.