Pressed for a present ahead of Father's Day on 19 June? Don't sweat it - these next-level bottles, barware and boozy gifts are the perfect way to treat your parental unit, whether it's your dad, step-dad, mum or some other legend who gets the job done.
For the whisky lover
Craigellachie 13 Year Old Armagnac Cask Finish
If you're buying for a major Scotch fan, we've got just the bottle to switch things up. Craigellachie's latest expression, released earlier this year, is finished in - plot twist - Armagnac casks (it's a French brandy, kinda like Cognac but with a more independent vibe). The result is a soft, rich and sweet whisky - think notes of baked apples and cinnamon, yum - that will take a place of honour in your dad's collection. 
For the cocktail enthusiast
The Drinks Drop subscription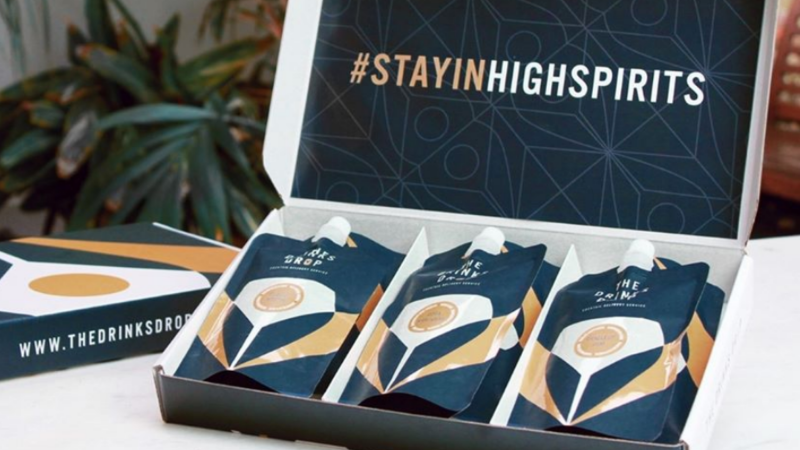 Get your old man a regular delivery of cocktails from the world's best bars, and he'll be sipping in style from the comfort of home. The team at The Drinks Drop curate monthly boxes of drinks developed by top bartenders and venues, with each serve packaged in a sleek recyclable pouch. 
A one-month subscription starts at £17
For the glassware nerd
Savage Coupetini glasses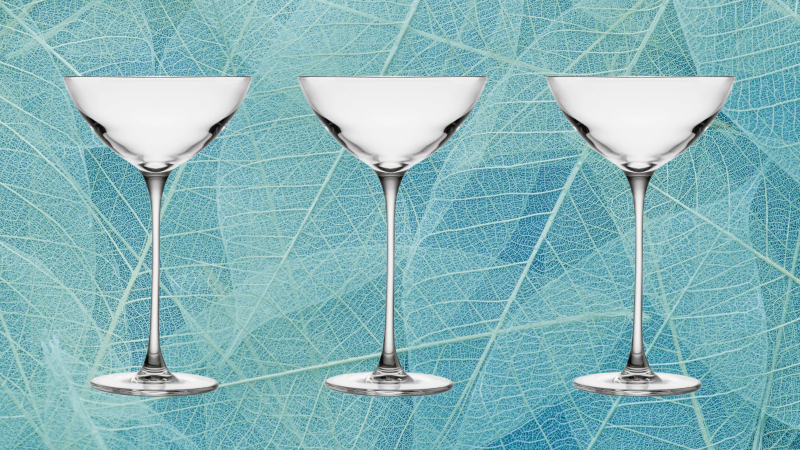 The Savage collab collection from glassware maker Nude and A Bar With Shapes For A Name founder and bartender Remy Savage is a firm BarChick favourite. All three silhouettes in the range (Pony, Coupetini and Coupe) are devastatingly sleek, but if you're choosing just one, make it the Coupetini for maximum versatility. Time for a Martini... 
For the one who wants to make a difference
Don Papa Rum Secrets of Sugarlandia canister
For the papa who's all about doing good for the planet, go for Don Papa. The rum brand's new Secrets of Sugarlandia canister aims to spread the word about conservation efforts on its island home of Negros Occidental, AKA Sugarlandia. The packaging's lush design showcases some of the plants and animals that live on the island, including the bleeding heart dove and the Visayan warty pig (sounds like us after a particularly wild night out), and a percentage of the sales of each canister go to supporting the work of conservation organisations on the island - just scan the QR code on the back of the packaging to learn more about the initiatives. The rum itself is a seven-year-old blend with big flavours of vanilla, honey and fruitcake, great for both sipping straight and mixing (may we suggest a Rum Old Fashioned?).
£32 from Sainsbury's
For the G&T drinker
Hapusa Gin
Expand your dad's juniper horizons with a new bottle of gin - we're currently loving Hapusa, which is produced in Goa, India. This stuff is made with foraged Himalayan juniper and other Indian botanicals including turmeric, coriander seeds, raw mango and almonds, putting a savoury twist on a classic juniper-forward flavour profile. It makes for a sophisticated G&T (pro tip: garnish with a slice of orange to make those flavours SING, baby). 
For the sweet tooth
Diplomático Rum & Dark Sugars truffle set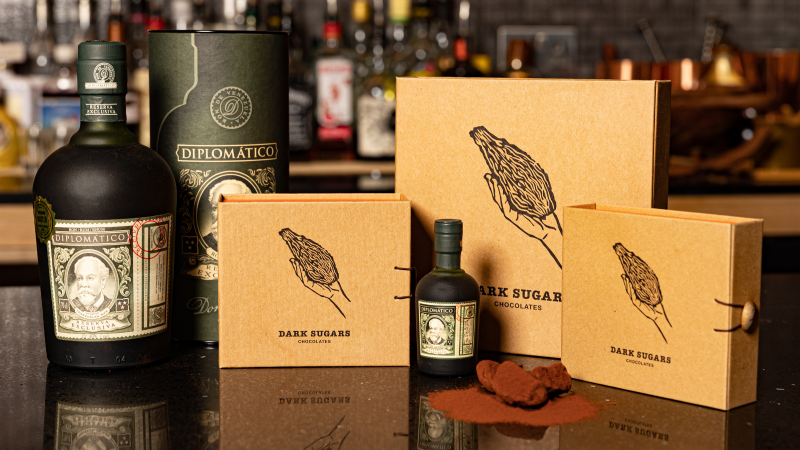 To gift the ultimate treat, look no further than this beaut of a collab between rum producer Diplomático and UK-based, West African-inspired chocolate maker Dark Sugars. The two brands have teamed up to create a three flavours of truffles: a classic Diplomático Rum-infused kind; a blood orange and rum variety; and rum crème de sel truffles. Dreamy. Go all in and get your old man the full gift set, which includes a 70cl bottle of Diplomático and a bunch of truffles. Ask nicely and maybe he'll share...