March is here, and she didn't come to take it easy. With epic Pancake day events through to awesome bar openings, v. cool new menus and sick pop-ups - the beginning of Spring is looking to be a scorcher.
New Openings & Menus
Terra, Eataly - Now Open
The Italian mega-market by Liverpool Street Station has opened yet another awesome restaurant within its walls, and this one is offering dishes cooked up on the show-stopping artisanal grill at the heart of their cooking theatre which embodies the most ancient yet most difficult cooking method – fire. They've brought to life a menu filled with simple, seasonal flavours, and they all pair perfectly with botanical cocktails from Terra bar all specially curated by Georgia Billing (Sexy Fish, finalist in Diageo's World Class competition). She's put an emphasis on Italian produce: vermouths, grappa, and amaro liqueurs. Our bet is their Negroni is next level. More of a wine fan? You'll definitely find something you love on the longest wine list that can be found in Europe outside of Italy.
135 Bishopsgate London EC2M 3YD
Seed Library - Opening 3rd March
It's been a long three years waiting to see what Ryan "The Lyan" Chetiyawardana will do next, but now the wait is almost over. New bar Seed Library is on its way to East London, and it's bringing a whole new vibe to the Lyan pride. We're talking a laid-back, simple approach to cocktail making and it's all gonna go down in the wood-panelled basement of One Hundred Shoreditch. Although, when it comes to the word "simple", we're not too sure Mr Lyan actually understands the meaning of the word, so our recommendation with this new place: expect the unexpected.
Seed Library, 100 Shoreditch High Street, E1 6JQ
Cabana's Bottomless Brunch - from 5th March
Restrictions are out, the good times are IN. Searching for guaranteed free-flowing good times with your tribe? Bottomless Brunch at Cabana is the answer, yo. Get in the samba spirit and shake ya groove thing over to this joint and get involved with the monthly South American feast they're cooking up. Corn 'ribs' with sweet smoked paprika and baked cornbread with maple syrup and butter? Come to mamma. And pimping it up with vibrant bottomless cocktails? No brainer.
7 St Giles High St, London, WC2H 8AB - Available to book from 11.30am until 3pm, three-course Amazonian feast alongside free-flowing cocktails (£50pp) or mocktails (£40pp)
Quaglino's Bottomless Champagne Brunch - every Saturday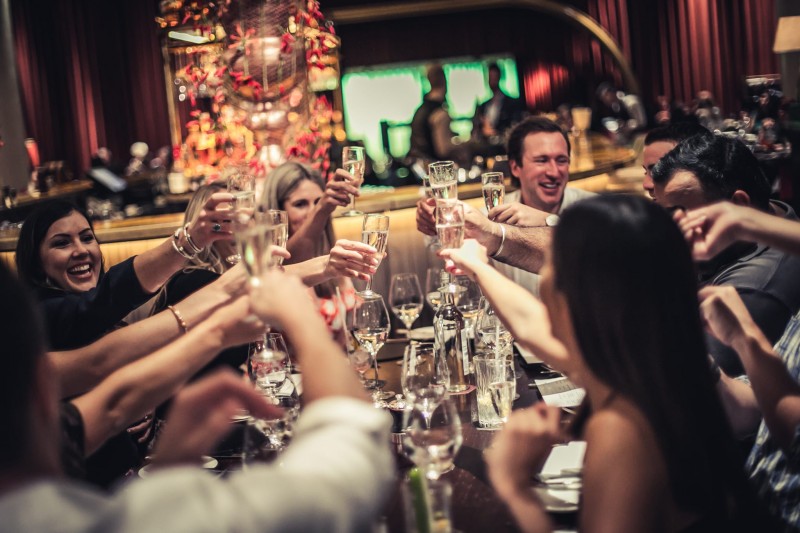 It's time to take your brunch to a boujier level, baby. Every Saturday and Sunday, Quaglino's is gonna be levelling up their offering with the option of free flowing Taittinger Brut Reserve with a soundtrack of epic live music. Available from 11:30am–4pm every weekend, this sparkling offering is the perfect reason to get your glam on, with plates including Quags faves including Lobster Thermidor and Oak-Smoked Salmon Rillette. Swanky!
Enjoy 2 or 3 courses and free-flowing Champagne for £80 per person. Book here.
Facing Heaven - Opening 11th March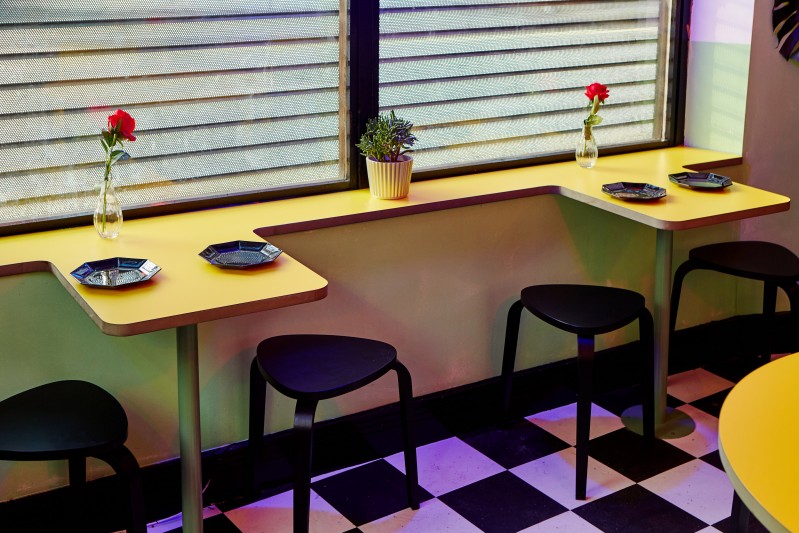 From a Sichuanese concept pop-up to a perm restaurant found in a tiny, former coffee shop in Hackney, Julian Denis' Mao Chow has gone through a full-blown evolution to become Facing Heaven, a new 28-seater restaurant that's all about staying true to its essence but with a more mature feel. This new joint is named after the potent Sichuanese chilli at the heart of the cuisine. It's coming in strong with a focus on a variety of regional Chinese cuisines, with influences from Denis' personal background including Portuguese, Puerto-Rican and American inspirations, so expect an elevated and inventive take on regional Chinese food coupled with natural wines, craft beer and baijiu cocktails at this new Hackney diner.
Facing Heaven, 1a Bayford Street E8 3SE, London
Power Breakfast at Gunpowder - from 14th March
Say no to that stale box of cornflakes in your cupboard and get ready to level up your breakfasting to something a bit more epic this month. The London Bridge-based Gunpowder is gearing up to introduce you to their new power breakfast all set against that sick backdrop of Tower Bridge. Expect dishes inspired by the shores of Goa, with omelettes that encapsulate the flavours of the coast (it's a hell yes from us to the Anjuna Market Style Crab Omelette made with fresh white crab meat with grilled tomatoes) and Gunpowder's cardamom pancakes, topped with caramelised banana and crème fraiche. 
4 Duchess Walk, London, SE1 2SD - Breakfast will be served Monday - Saturday from 8am-11.30am 
LISBOETA - Opening 21st March
When a long weekend in Lisbon doesn't quite fit in with your hectic schedule, Lisboeta is gonna be the next best thing for your Portuguese fix. All the style, design, food and culture has been captured between four walls by London based Portuguese chef, Nuno Mendes. The vibrant menu of food and wine is bringing the full rhythm of the city to Fitzrovia. The name literally translates to mean "a person from Lisbon", so this place is about as close to the real deal you're gonna find this side of Europe. Nuno's dishes are served 'Tasca style', with traditional and nontraditional 'petiscos' (little plates of this and that) all waiting to be served up with a glass of Portuguese wine. 
30 Charlotte Street, Fitzrovia, London  
Provisions Wine & Cheese, Hackney - opening 25th March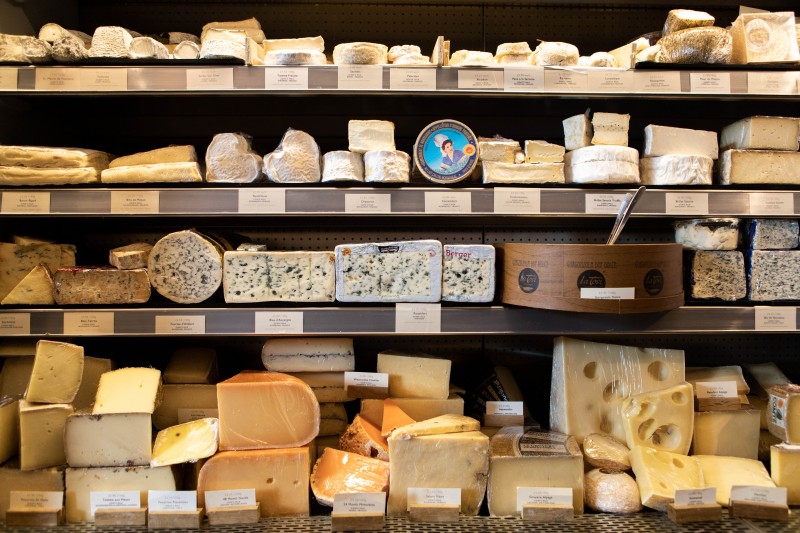 Natural wine, hand-selected artisanal ingredients such as Italian, French and Spanish cured meats and hams, paté en route and olives from small European suppliers and a much-anticipated daily fresh sandwich menu made using artisan ingredients. That's what you can expect from the latest Provisions store opening in Hackney this month, as well as an awesome downstairs space that will be playing host to a wicked supper clubs series at the 12-seater Chef's Table as well as wine tastings, talks and sick DJ nights.
308 Hackney Road, E2 7SJ
Events & Pop-Ups
A Month of Margaritas at The Everyman Cinema - until 13th March
Forget your overpriced pick n mix and gallon of syrupy machine cola; the crew at Everyman cinemas have partnered up with the gang at Cointreau to extend the Margarita Day celebrations with a 'Month of Margaritas'. That's the way we like it! They're bringing a wicked choice of Margs to all 36 cinemas including a mouth-watering Passion Fruit Margarita or a zesty Persian Lime & Orange for £8.50 each - the perfect accompaniment to an afternoon of watching the latest Oscar noms in one of those comfy velvet armchairs. 
Various locations
Crystal Head Vodka talk Pornstar Martinis @ OXO Tower Bar - Thursday 3rd March
The world just couldn't get enough of the Pornstar Martini last year, with 18.4 million Google searches for how to make this legendary cocktail at home. But if you're like us and prefer your mixology lessons to be a bit more hands-on, this masterclass is gonna be for you. Crystal Head Vodka and the OXO Tower Bar have teamed up for 'Master the Modern Classics; Crystal Head Vodka talk Pornstar Martinis', which will be hosted by the global and UK brand ambassadors for Crystal Head Vodka, and will delve into the rich history of the iconic cocktail, as well as show ya how to make one to the OXO Tower Bar standard.
OXO Tower Bar, Oxo Tower Wharf, Barge House St, London, SE1 9PH - Tickets are available to buy here for £20 and will include a Crystal Head tasting, three cocktails and a goody bag.
The Cambridge Public House x Bar Swift Bartending Takeovers - 6th & 7th March
One of London's best bars is jumping the Eurostar to show Paris how they do their thing with a killer bartending takeover at The Cambridge Public House cocktail bar. They're gonna be presenting a bit of London flare with a specially curated list of cocktails such as including a spritz-style Ice Maiden made using Belvedere pear vodka, Creme de poire, Lillet Blanc, Ginger and topped up with sparkling wine. Passport expired over lockdown? No dramas. The next day The Cambridge Public House squad will be crossing the channel to take over Swift Shoreditch and bringing their Parisian good times to you.
The Cambridge Public House, 8 Rue de Poitou, 75003 Paris, France / Swift Shoreditch, 91-93 Great Eastern St, London EC2A 3HZ
Live at the Amadeus with Black Cow Vodka - from 6th March
Festivals and concerts are back, and the Amadeus in Little Venice has re-opened its doors to host a series of concerts for the first time in a loooong time, baby. They're bringing several intimate bi-weekly shows with only 100 guests from March 4th 2022, and it's the guys from Black Cow vodka who will be behind the cocktails you can enjoy throughout the performances. Expect to sip on signature serves like their light and fruity Strawberry Spritz AKA total Spring vibes in a glass while the killer line-up of musicians do their thing.
50 Shirland Rd, London W9 2JA - Tickets from £15 available to purchase here.
The Gran Fiesta de la Calcotada at Morito Exmouth Market - 6th March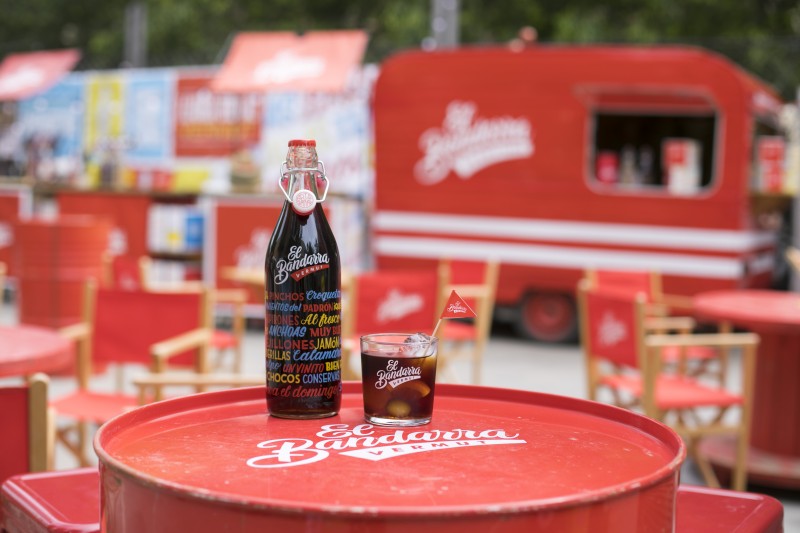 When it comes to vermouths, do you know your onions? How about celebrating onions with vermouth? Now you're talking our language (and it sounds a lot like Spanish!) This month the guys at Morito Exmouth are bringing the party for Catalonia's famous onion festival, the Calcotada, with a wicked four-course menu featuring - you guessed it - onions, all grilled over an open fire until charred and ready to be washed down with plenty of vermouth, starting with the bitter-sweet balance of an El Bandarra Rojo, the most traditional midday drink among friends in Barcelona, served over ice with an orange slice. Who knew an afternoon celebrating onions would sound like such a vibe?
32 Exmouth Market, EC1R 4QE. The Gran Fiesta de la Calcotada at Morito will have sittings at 12.30pm, 2.30pm, 5.30pm, 7.30pm, priced at £40pp. Book here.
HOLI at Cinnamon Club - 12th & 18th March
No one brings the colour to the Holi festival in London quite like the guys at the Cinnamon Club. This year, Cinnamon Kitchen City will be marking the festival of colour, love and positivity with a series of events and bright celebrations that could make a Pride parade look monochrome - from a technicolour painting masterclass on the 12th to a vibrant supper club on the 18th March, as Vivek Singh and his crew create uplifting and feel-good moments for you to enjoy with your most colourful mates.
9 Devonshire Square, London EC2M 4YL - Book your tickets here
St Patrick's Day at Piano Works - 17th March
From The Pogues to Dropkick Murphys, and B*Witched to U2 - whoever your fave Emerald Isle artist is, the live all-request band at Piano Works has your back this St Patrick's Day. We've missed out on the green white and gold celebrations for the last two years, so expect the festivities this year to be NEXT. LEVEL. With buzzing live music, glitter artists, drinks specials (£3 Guinness, baby!) and more, both Faringdon and West End venues are gonna be dealing up the craic on a whole new scale. Dress up and you'll get a redeemable golden coin you can exchange for a Baby Guinness on the house to kick off the shenanigans, and rock up early for the chance to win BIG from the confetti cannons shooting out epic prizes. Warning: You might need your lucky Shamrock when Friday morning rolls around… 
The Piano Works, Farringdon 113-117 Farringdon Rd, EC1R 3BX / The Piano Works, West End 47 Whitcomb Street, WC2H 7DH
Wine Tasting at Coravin Wine & Bubbles Bar - Tuesdays in March
If you take your wine seriously, chances are you've already splurged on a Coravin device to keep your fave vinos fresh in your casa, but if you haven't, you can see what these guys are all about at their Wine & Bubbles Bar in Mayfair where throughout March they're hosting a series of awesome tasting events to teach you about a variety of wines, with samples of some that would usually set you back £60 a glass! BOOM!
Coravin Wine & Bubbles Bar, 4-7 Lancashire Court, London, W1S 1EY - tickets can be purchased here.
Bottomless Bubbles at Pergola Paddington - On Wednesdays & Sundays 
Meeting your pals after work for drinks? We say make it a Wednesday and level up your reunion at Pergola Paddington with their free-flowing Wednesdays. For just £20 per person, you can let loose with 2 hours of bottomless bubbles. Probably not one to combine with a bad day in the office, but if needs must, fingers crossed you'll be WFH the next day. Prefer to let loose on the weekends? Well Sunday's at Pergola Paddington are for brunching, amigo. The Sunday Bottomless Brunch brings all the goods from their wicked food traders PLUS 2 hours of bottomless Prosecco or Camden Hells. All for just £25 per person.
5 Kingdom Street, Paddington Central, W2 6PY - Free Flowing Wednesdays at Pergola Paddington is available for bookings for up to 6 people hourly between 5pm and 8pm, and Sunday Bottomless Brunches are available for bookings for up to 6 people available at 12pm, 2pm and 4pm