She's the woman behind one of the sickest mezcal brands on the shelves, and a co-founder of the coolest mezcal bar in East London.  When it comes to mezcal, Thea Cumming means business.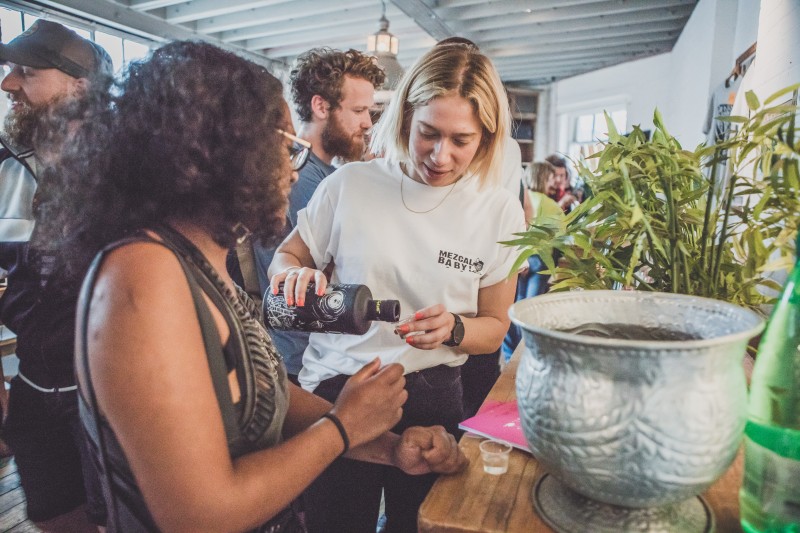 Let's start at the beginning: who are ya and what are you the maker of? 
I am Thea! Originally from Devon and now living between London and Mexico. I founded a brand of mezcal called Dangerous Don, I am not the maker but I have the fortune of working with two wonderful families of mezcal producers in Oaxaca, Mexico.  
Can you tell us about the mezcals in the Dangerous Don family – what's their vibe and what kinda flavour are they each rocking? 
We have three expressions now, our latest, Destilado con Mandarina launched this summer in the UK which is the first and only place you can find it at present. Mandarina is sweet with a little citrus twang and perfect to sip before dinner or in a martini. We have Espadín which is our classic pour, it is subtle and a little floral with some peaty notes but still super approachable for the mezcal novice, plus it's just become the only mezcal stocked at Marks & Spencers. Our original Destilado is Destilado con Café which is chocolatey, rich and perfect to sip after dinner with any chocolate treat! They are all 100% agave and destilados and all made in Oaxaca, Mexico.  
Tell us about your background with mezcal – when and why did you decide you wanted to start a mezcal brand? 
I have always been lucky enough to work in hospitality and grew up working in the pubs and restaurants of beautiful Lyme Regis on the Devon/Dorset border. When I moved to London, I started working at a place called Pitt Cue and that was my first real introduction into the London cocktail world. I decided to go on a road trip with a friend of mine and we spent three months driving around the US with a mission to get to bourbon country (this is all we sold at Pitt Cue). My travels then led me to Mexico where I was lucky enough to meet some amazing people making amazing mezcal and founded the brand in 2016. I have been loved and supported by many wonderful people who live and breathe mezcal in Oaxaca and they have helped me launch the brand.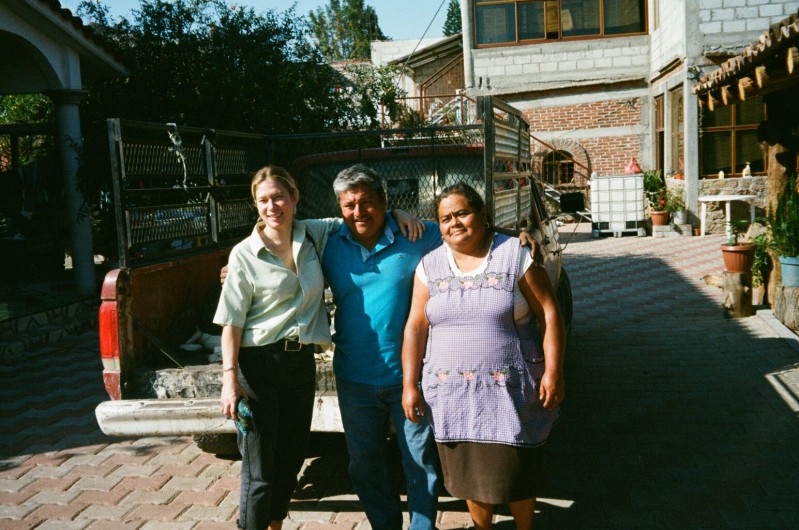 What's the story behind the name? Why so Dangerous? 
Dangerous Don is my Dad's nickname from University given to him by my late godfather known as Big Andy. The story goes that my Dad was so disillusioned by his Uni studies that he and Andy hatched a plan to start smuggling cigars. Of course, this was a booze-fuelled evening's plan and it never came to fruition but the name stuck and as a homage to my Dad it only felt right that we use this name. I am not sure how dangerous he really is but that is beside the point! 
Let's talk about Doña – you've created an awesome bar with a strong focus on female empowerment – music, drink, vibe. Why was this important to you, and how have you found the differences between opening a bar and launching a spirits brand? 
Opening a bar is far easier than trying to start a drinks brand with no money! The two projects have been continents apart but still founded with the same ethos and passion for the category and the people. It is the wonderful people that I work with which makes it much of the same and that is the family we have in Doña and the family I have in Oaxaca.  
 
As female founders of a late-night space, we are in the minority. The nightlife industry is dominated by men and the masculine, so it was important that the aesthetic overtly championed strong feminine energy. We wanted it to feel sexy but also safe.  

 
I thought it'd be nice to get Lucia Massey, the other half of Doña to answer these questions…  
 
Lucia: Doña was set up on a shoestring, as a pop-up, and has ended up withstanding the pandemic and the various lockdowns and curfews to emerge stronger than ever before with our new food partner, Tigre Tacos, who have been installed upstairs since September. Serving delicious food alongside our delicious cocktails, the future really is bright for our little red and pink den of dreams. And the community around just keeps on growing - as Thea said - it really is the people who make the space.  
What should we order when we visit?  
Lucia: What do you like!? We have something sweet, something sour, something dry and something fruity - our cocktail menu is designed to introduce Mezcal's versatility to suit any taste, from the hard-core martini hitters to the more, shall we say, lightweight daiquiri drinkers.  
 
Each drink is crafted lovingly to include an artisanal Mezcal and an array of other unusual, and largely independent, drinkable delicacies. We introduce three new cocktails every season as well, so there is always something new to try. And if you don't fancy a cocktail, we have an amazing list of Mezcals to choose from that Thea has personally curated based not only on taste but also ethics.  
Other than Doña, where is your favourite London bar to drink mezcal? 
The Sun Tavern, they only have one mezcal which is Quiquiriqui but that is enough for me and I love that place so much! I am also a big fan of the bar at Kol, I feel like a grown-up when I go there. A friend of mine called Jon Derby has also set up an amazing project called Sin Gusano, he has a subscription service and often does in-person tastings – he is a fountain of knowledge and I love going to his talks as there is always more to learn about mezcal.  
If you could teleport yourself to any bar in the world right now, where would ya go, what would you order, and who do you hope is there to share a drink with? 
I would go to Casa Oaxaca in Oaxaca City. I would order one of their seasonal cocktails (the menu is always changing and uses local ingredients). I would love to teleport the team from Doña, my Mum & Dad and invite all my friends in Oaxaca.  
How do you prefer to drink Dangerous Don? 
I drink it straight and pair it with food. I love drinking the Mandarina with little pieces of dried mango or it goes so well with blue cheese. The café is perfect for after dinner with any type of chocolate dessert or with a couple of pieces of dark chocolate. The espadín is great to sip anytime but also makes a dreamy margarita which is obviously my first choice.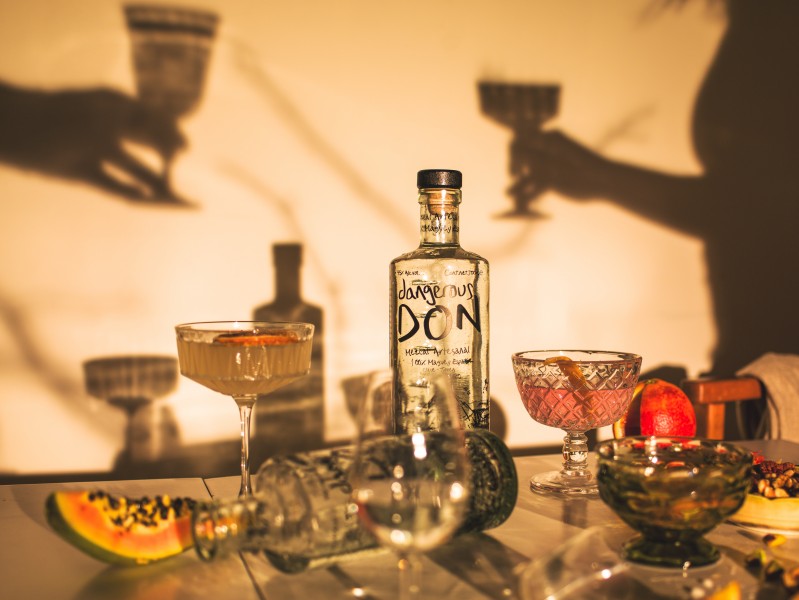 We're thirsty. What cocktail would you create especially for BarChick using any of your mezcals? 
If you're feeling festive then I'd make you a 'Merry Merry Mezcal' (pic below) which uses our Dangerous Don Café, Amaretto, Baileys (there is the white chocolate one that is amazing), double cream, and milk.
Or a 'Mandarina Martini' with our Mandarina, White Vermouth (full body is better), and Italicus liqueur, served in a martini glass with a pickled onion garnish. 
 
MIX all the ingredients in a shaker, shake with ice, double strain, serve.  Best served in a tumbler or coupette.
Tell us the best thing about working in the drinks biz: 
The people I get to work with and the passion they have for what they do, mezcal is a labour of love.
Big up someone you've met along the way: 
Celso Martínez, Juan Diaz and their families. Irina Maximowitsch and her team who are my distribution partners in Mexico City. They ALWAYS have my back and for that, I am truly grateful. 
What has been the biggest challenge creating and launching Dangerous Don? 
People not taking me seriously! It takes a while for people to believe that you are not an idiot and although I have been loved a lot in Mexico I have not always had the same respect here in London and it has taken a while to establish myself.  
And what's been your greatest achievement? 
Not going bust! Creating and growing a drinks brand is potentially one of the most challenging things you could choose in one of the toughest industries. I had no idea that was the case when I started so the fact that I have got here is nothing short of a miracle. 
What's next for you and Dangerous Don?  
We continue to grow. There is so much I can do to improve the business, implement better practices and continue to build a business that has real meaning and I am proud of. We are now distributing to new and very exciting markets all around the world and so I need to make sure that this growth positively impacts the work and lives of my producers and their families. There is a long way to go and a lot to learn but the journey is exciting.  
 
We will also launch some new products next year (hopefully including a special Doña edition with a very secret recipe). I am working on distribution in the USA which is basically impossible to crack so I look forward to the challenge! I am also super excited about what is in store for Doña so keep your eyes peeled for events, collaborations and possibly a new very exciting location.  
Dangerous Don is now available to buy in Marks & Spencer RRP £35.00